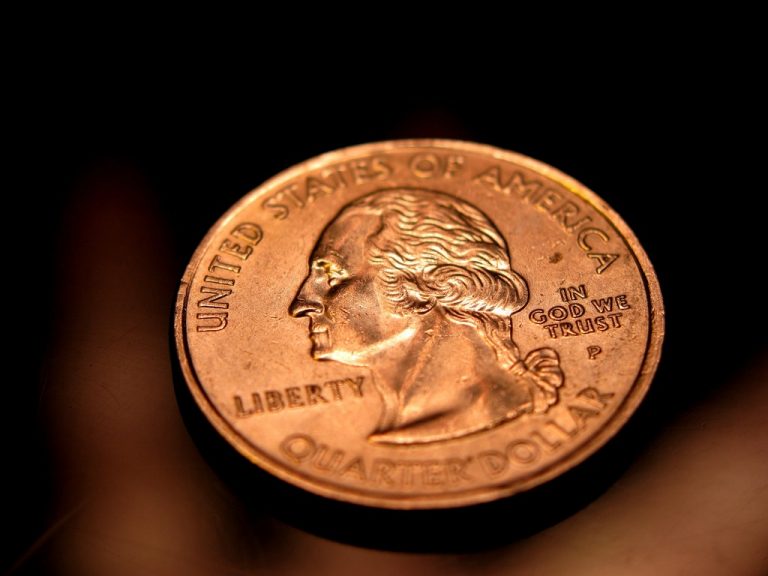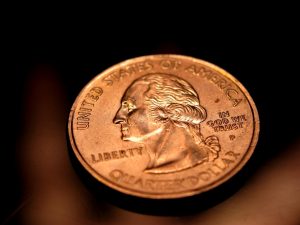 Here's our latest interview with a millionaire as we seek to learn from those who have grown their wealth to high heights.
If you'd like to be considered for an interview, drop me a note and we can chat about specifics.
Today's post comes from fellow blogger Max from Max Your Freedom.
My questions are in bold italics and his responses follow in black.
Let's get started…
How old are you (and spouse if applicable, plus how long you've been married)?
I will turn 40 in a few weeks, and my wife is 39. We've been married for 15 years, and have been together for about 20.
Do you have kids/family (if so, how old are they)?
We have one daughter, and she's 7 years old.
What area of the country do you live in (and urban or rural)?
We live in Texas in one of the large metro areas in an urban neighborhood
What is your current net worth?
Our current household net worth is $1.6M
What are the main assets that make up your net worth (stocks, real estate, business, home, retirement accounts, etc.) and any debt that offsets part of these?
Home Equity: $550,000 (Paid off mortgage)
401K & Work Retirement Accounts: $600,000
Cash sitting in various brokerage accounts: $450,000
In the above numbers I only have $100K currently exposed to stocks and about $25k in bonds. I rotated out of stocks about 3 years ago in my 401K/Retirement Accounts, and have been sitting on cash since. I don't have a solid plan for how I want to invest yet, so this is why I'm currently being conservative. The net worth number excludes stock options which I don't count since I prefer them to be sold before they are officially tallied. Best estimate is currently an additional $200K.
During this time we managed to eliminate $600K in debt, including mortgage ($400k), Student Loans ($100K), and various other loans over the years (Auto loans, etc…). We are now 100% debt free, and it's the most wonderful feeling ever!
What is your job (type of work and level)?
I'm a global director at a large corporation which manufactures industrial equipment for the energy industry. My bachelor's degree was in Engineering, and I later got a Masters in Marketing/Leadership.
My wife is a commercial interior designer for a global architecture firm who also has a side gig as a freelance designer.
What is your annual income?
Our household income will get close to $400k this year (75/25 split). We've averaged approximately $200K since we've been working (16 years), though that average is heavily skewed by the past 5 years. We used to make less than half the average in the earlier years.
How did you grow your income so high?
I still remember when I was only making $7/Hour working 30-40 hours/week at a pizza delivery company to put myself through college. It took me close to 6 years to graduate if I include the internships I did in between semesters to earn extra cash for tuition. Many of my money lessons were learned the hard way, but I eventually figured out the general formula: Increase income, decrease expenses, invest the rest.
After graduating, I basically stuck with the same company over the years, which I know is frowned upon these days. I figured I would focus all my energy on building up solid experience and credibility, which in the end paid off. I started at an entry level job, and have taken on quite a bit of responsibility over the years while always pushing the organization to compensate me fairly. I never took a passive approach to salary discussions. Although I'm certain I could get more money elsewhere, I feel like I have found a good balance between a good salary and flexibility. That flexibility and credibility now allows me the luxury of working remotely during the summer, which I'll be taking advantage of by spending 2 months in Spain with my family.
Our household income has beat most investment returns over the past 16 years. We averaged about a 14% increase year over year. Again this didn't happen without constant pressure and focus.
What is your main source of income?
Main source of income for our household is currently our jobs. I'll be focused over the next 5 years on generating alternative sources such as investments, so I can have the option of leaving my job.
What is your annual spending and what are the main expenses you have?
Our expenses have been fairly static. We've averaged approximately $55,000 per year. Going forward that amount could actually drop to $35,000 per year since we paid off our mortgage last year, however our plan is to use that extra amount to travel and loosen up a bit without actually changing our historic bottom line.
Breakdown of expenses:
38% Mortgage (to be converted to travel)
18% Property Taxes
10% Food/Groceries
9% Car Related
8% Child Related
6% Home Related Expenses including Utilities
4% Phone/Internet
4% Insurance (Home/Car)
3% Miscellaneous
How did you accumulate your net worth? Also, please share any mistakes you've made along the way that others can learn from.
I feel like we accomplished this through brute force. I can attribute about $1.2M of our $1.6M net worth to pure saving discipline, with the remainder chalked up to market tailwinds. We've averaged a 50% savings rate throughout our earning period, with it being closer to 75% now. Our net worth really took off the past 5-6 years, and it wasn't because of the stock market. It was because we maintained our saving discipline and expense budget despite increasing our earnings. I also had a goal to be 100% debt free and cross the $1M mark before I turned 40, and was laser focused on achieving those goals. We paid off our mortgage in 7 years.
My biggest mistake by far was trying to time the market. I held steady during the 2008/09 financial crisis and didn't touch my investments, but once the market recovered and got back to prior highs I pulled out and sat on my hands. Looking back it would have been wiser to simply adjust my stock to bond mix.
One important thing I'd like to point out is that we didn't feel like we were being excessively frugal throughout that time, because we always tried to spend money each year on a special experience or many little experiences throughout the year. It's true we could have 'banked' those expenses, but we would have also missed out on wonderful trips and memories along the way, which is the point of living.
What have you learned in the process of becoming wealthy that others can learn from (what can others apply to become wealthy themselves)?
As you can tell from what I've covered so far, I had no inheritance or some lucky break with real estate or any fancy stock picks. In fact my wife and I started our marriage with $100K in school debt. Our formula was very simple:
Set a budget and stick to it.
Aggressively increase your income.
Get to at least a 50% savings rate.
Eliminate all debt as quickly as possible.
Deploy all your excess cash wisely (we're still working on that strategy).
Having no debt and a very low lifestyle budget should give us the confidence to take on a bit more risk between now and full retirement age.
Looking back, I wish I had been more disciplined about investing in an index fund and sticking with it despite market turmoil. The best advice I could give to my younger self is to follow the same path I ended up taking, with one modification, and that's investing more aggressively in index funds. Of course we're still young enough to benefit from that strategy.
What are you currently doing to maintain/grow your net worth?
My main strategy over the next 5 years is to continue to aggressively save from our job income. I would like to start deploying some of my idle cash into index funds and real estate, but don't feel good about current valuations. I'll be watching things closely and will be prepared to move more aggressively if the time seems right. And yes….timing the market does not work!
Do you have a target net worth you are trying to attain?
I've recently done an analysis that puts my target number for a comfortable and relatively risk free retirement at $4M. If I can grow my current net worth by 3% per year over the next 25 years, while adding another $1M over the next 5 working years, I should be able to hit or exceed that number with no issues by the time I hit 65.
What are your plans for the future regarding lifestyle (for instance, will your net worth allow you to retire early, downsize jobs, etc.)?
My short term 5 year plan is to add another $1M to my net worth, and then really step back and evaluate my situation. I don't think I can work in my current stressful environment past another 5 years. What will help me survive over the next 5 years is the extra money we've freed up for travel. Hopefully those experiences will help put things in perspective and will propel me through.
I'm determined to be in a position to freely decide what I do when I turn 45. I don't want to be at the mercy of my company, so in effect I'm looking for a soft retirement in 5 years. Not sure what I'll do between the age of 45 and 65, but hopefully whatever it is will be on my own terms.
Is there any advice you have for ESI Money readers regarding wealth accumulation?
It's a marathon not a sprint. I looked back at some of my notes from when I first started tracking budgets, net worth, etc…and I could still remember how in my 20s the elusive $1M net worth mark seemed so far away. It basically ended up sneaking up on me. There is no one path to wealth, but almost every path requires sacrifice (controlling budgets) and a vision (long term planning/goals).
There is so much access to information like this wonderful blog and others like it. I learned and stumbled through all of this blindly. Learn as much as you can form all the available resources, but you have to make a plan and stick with it. My plan would have been much more refined in my early 20s had I been exposed to any of the concepts often shared on personal finance blogs.
Finally, the most important thing to remember is that you have to have a purpose for the wealth accumulation. Money for its own sake is useless. Try to imagine the ideal life you want to live, and then use money to back into it.
photo credit: frankieleon a quarter dollar via photopin (license)