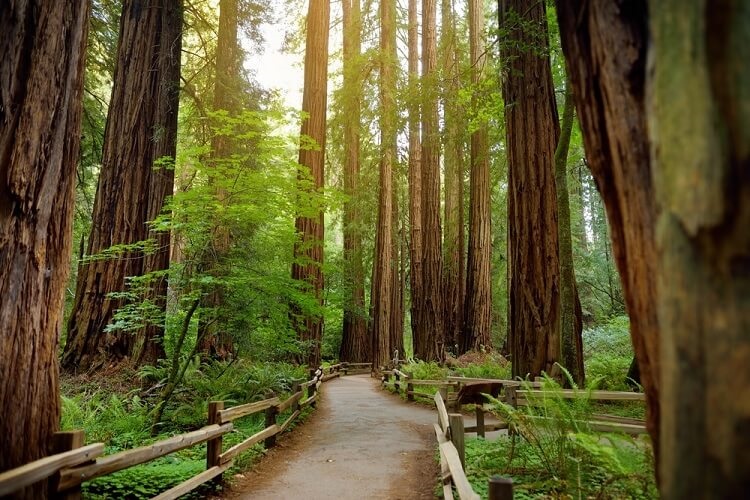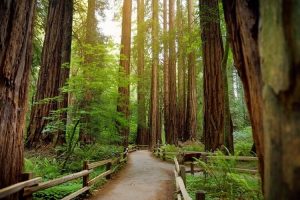 Here's our latest interview with a millionaire as we seek to learn from those who have grown their wealth to high heights.
If you'd like to be considered for an interview, drop me a note and we can chat about specifics.
My questions are in bold italics and her responses follow in black.
Let's get started…
OVERVIEW
How old are you (and spouse if applicable, plus how long you've been married)?
I am 56 years young, as is my husband of 28 years.
Do you have kids/family (if so, how old are they)?
We are blessed with a 21 year old biological son who is graduating with his mechanical engineering degree (like dad) in 2 months, and our 15 year old daughter whom we adopted at 9 months old. She's in 10th grade and wants to pursue as career as a physician's assistant working in a surgical environment.
Both our kids are wonderful musicians, which I hope they will enjoy the rest of our lives. (My husband and I are also musicians.)
What area of the country do you live in (and urban or rural)?
Urban during the week, in the heart of Silicon Valley (where we are born and raised), and rural on the weekend, the heart of the coastal redwoods less than an hour from our city home.
We are carrying on tradition as I grew up on weekends and summers in the redwoods.
What is your current net worth?
Approximately $6.0 million
What are the main assets that make up your net worth (stocks, real estate, business, home, retirement accounts, etc.) and any debt that offsets part of these?
Two mortgage free homes, $1.6 million (urban) and $900,000 (rural) fair market values
Vanguard taxable mutual equity & bond funds, $300,000
Payout if I depart my law firm, $200,000 (plus any receivables)
Retirement accounts 401ks, $2.0 million
IRAs (including inherited of $50k and roth conversions $50k), $600,000
EARN
What is your job?
I am a trusts and estates attorney, partner in a midsize law firm and work 3.5 days a week.
I am certified as a specialist in my area of law and have a masters in tax law as well.
What is your annual income?
Approximately $350,000 per year; husband is mechanical engineer working in medical devices at $130,000 with great benefits.
Tell us about your income performance over time. What was the starting salary of your first job and how did it grow from there?
I began as a legal secretary at age 17, $4.00 per hour and worked my way through college at night, year round and collected degrees (I have four). Knowing I wanted to be an attorney from the age 14, but not knowing what the job was like I thought it would be practical to work my way to the job. I became a paralegal, with a junior college certificate, then a law clerk, and finally an attorney. With each position, my income increased.
When I became a licensed attorney was the most remarkable growth. First year attorney in small private practice, $55,000 per year (1993), research attorney/judicial advisor $65,000 (1995), private practice $80,000 (PT 1998), and now $350,000/year (I work about 25-30 hours a week).
What tips do you have for others who want to grow their income?
Know your path, and find every way to get there.
I knew working for the court was going to be a key to launch back to private practice, and it made me very marketable. My certification as a specialist as well as my post graduate work in obtaining my masters in tax law (L.L.M.) allowed me to charge more in private practice and refine my work to that which I really wanted to do.
Ultimately I ended up being self-employed, and it turns out I am very good at running a business (not all lawyers are). I have found that being self-employed, if you can handle the demands, allow greater freedom to live life and make money.
What's your work-life balance look like?
As a working mother, married to a working father (he's a mechanical engineer) work-life balance has always been a challenge.
Five years into my 20 years of private practice, I had a 7 year old and 1 year old, so I changed the office to half day off each Friday. My staff and I all enjoyed having a better quality of life, and as a result we are all very happy.
Now I work 3.5 days, and because of our traffic problems in the area (going 4 miles to work can take an hour) I go in at 7am and stay until 2:30p.m. Getting home early allows me to be there for my teenager as we no longer have outside family support like we did when we were younger. I no longer accept as many networking or professional engagements outside of my office hours, so my husband, daughter and I enjoy dinner together each night. Additionally, we all work out each weekday evening at the YMCA, and enjoy our family time.
We are jealous of our weekends, and other than our daughter's music performances, we go to the cabin to escape the rat race of Silicon Valley. This allows us to enjoy our time together as we hike, go to the beach and cook together.
Do you have any sources of income besides your career? If so, can you list them, give us a feel for how much you earn with each, and offer some insight into how you developed them?
Early on while working through college and before we married while I was in law school, I would provide childcare, housesitting, pet sitting, take minutes at various local homeowner's associations board of director's meetings, type term papers for fellow college students, and other odd jobs. This allowed me to graduate from college without any debt, remain independent of my parents, and enjoy travel. I worked hard and played hard.
Now that I am thinking of retirement in 2 to 5 years, many of these jobs I could still do and enjoy, particularly childcare, house sitting and pet sitting. A combination of those will be my side gig in retirement.
SAVE
What is your annual spending?
Approximately $150,000 per year.
What are the main categories (expenses) this spending breaks into?
Annual expenses:
Property taxes on primary residence, $5,000
Property taxes on second residence, $7,000
Utilities on two homes, including water, garbage, phone, cable, etc. $6,000
Food and Household supplies $16,000
Clothing/accessories $6,000
Insurance for both houses, including flood, earthquake & umbrella $9,000
Car insurances (3 cars) $3,000
Vacations $20,000
Supplement to son for living expenses at college & travel home $6,000
Daughter's school supplies/clothing, music lessons & school related activities $6,000
Gym membership $2000
Daughter's summer camps $3,000
Vet care/food for dog (age 11 & cat age 9) $4,000
Charitable donations $20,000
Life and disability insurances $5,000
Family gifts $10,000
Weekly housekeeper $3,000
Medical not covered by insurance (chiropractor, acupuncturist and copays to dentist, orthodontist & medical doctor) $5,000
Car maintenance $3,000
Husband's sports equipment $5,000
Entertainment $3,000
Pampering appointments (nails, hair, massage) $4,000
I have not included the nominal cost we pay for medical, dental and vision coverage to my husband's generous employer of $3,000 per year. Nor our taxes of approximately $200,000 per year.
Do you have a budget? If so, how do you implement it?
Yes, we have a budget which we review and adopt each year end.
We both create it based on running reports in Quicken showing our income and expenses for the year. I monitor it each month through the year, so we know if we are on track.
While I am the planner in the family, my husband sits with me, knows how to pay bills, monitor the budget and knows where are investments are located and how to access them.
What percentage of your gross income do you save and how has that changed over time?
We save approximately 40% of our gross income, and this has stayed pretty consistent over the years.
What is your favorite thing to spend money on/your secret splurge?
Every rare once in a while I like to take my husband for a 1/2 day of special treatments at an amazing Korean bath house close by followed by a nice meal. In addition I adore spending time at our country home counting the redwood trees.
INVEST
What is your investment philosophy/plan?
Save ahead, save often, and don't be too risky. Carry no debt whenever possible.
What has been your best investment?
My college degrees, which include paralegal certificate, bachelor's in English Literature and minor in Sociology, Juris Doctorate and LL.M. (Taxation) at a price tag of less than $100,000 total were by far our best investment.
Second would be the purchase of my first law firm for $150,000 financed over three years. The return on investment in my income being $300,000 year one and only up from there allowed my husband and I to be secure in our finances at my fifth year out of law school (and two years after finishing my LL.M.). It was tons of hard work, but now we reap the benefits of me being able to cut way back.
Last would be my kids' 529 college plans which each doubled in value over the time of the investments. Fully paid our son's bachelor's degree with $65,000 left over and our daughter will have enough for her bachelor's and masters. She may be able to look at a wider range of schools since we will transfer her brother's left overs to her account. These accounts doubled over the years of investment.
Cost of his degree just over $110,000, including housing and food plan. He went out of state, qualified for National Merit Scholar and Western University Exchange–a great program among some states that will allow some degrees to be obtained for 150% of resident tuition.
What has been your worst investment?
I invested in some promissory notes secured by deeds of trust (essentially mortgages), but in 2008 with the market crash, repayment was renegotiated. Although we are getting paid, it is at no interest, less collection costs. Thank goodness we only put in $5,000, but lesson learned on trying that new investment type!
What's been your overall return?
In Silicon Valley it is almost unfair to include our real estate return in the calculation since our primary home is worth five times what we paid for it. Our second home has appreciated 30% in 9 years.
Our stock market investment portfolio overall return is approximately 9% over 25 years, and I am pretty proud of that.
How often do you monitor/review your portfolio?
I review the portfolio every week and chart performance and new investments each month. My husband has less than zero risk tolerance, so we agree that I manage investments and review with him quarterly because he does have to know. He has strict instructions if something happens to me that he would work with a financial planner (he has the very short list of those I trust).
NET WORTH
How did you accumulate your net worth?
The majority of our accumulation has been by our savings, living below our income and saving/investing consistently. I did, unfortunately, inherit a few hundred thousand dollars which allowed us to pay off our mortgage.
What road bumps did you face along the way to becoming a millionaire and how did you handle them?
Caring for aging parents was a big one that took a lot emotionally. I was super close with them and they've only been gone a couple of years. Dad died of an illness that took a bit of time, but mom died just a short while after of a tragic fall.
During this time it was very hard for me to concentrate at work, so my partners and employees pitched to help give me some time off. In my job there really is no room for not being 100% present, so I am very thankful for the support given me. I was able to permanently cut back to my current schedule which works great for me and my family.
What are you currently doing to maintain/grow your net worth?
Staying the course. Steady as she goes. Making sure there ain't no rocking of the boat. You get the general idea. We fully max our 401ks, and both plans match a nice sum. We fully max our IRA contributions, and I regularly add to our taxable investment portfolio.
I am now saving more cash for weddings or other special events that may come in the future. I have us invested in 60% equities and 40% bonds, and keep $350,000 in cash. I plan to keep us in this type of portfolio, but add that we are soon renting our cabin for a couple of years. That will give us a nice additional $40,000/year to add to savings.
Do you have a target net worth you are trying to attain?
No, I think we would be comfortable if we fully retired today. Our needs are simple.
How old were you when you made your first million and have you had any significant behavior shifts since then?
We were 35. Significant behavior shifts would include much more active participation in budgeting and investments.
When I took over my private law practice (which I merged with a larger firm 15 years later) I had to be very active in running my business which had several employees. I took over quite unexpectedly as a result of the death of my new boss, but I knew how to do it. Problem was my husband did not really understand how much of my time it would take for me to run the business, and though I tried to incorporate him into the process, it wasn't easy for him. We worked so hard, and after all these years I can say it was very worth the struggle.
What money mistakes have you made along the way that others can learn from?
I think we could have saved more, but hindsight is everything.
In additional I really wanted to invest in rental property, but my husband did not.
That being said, however, we made it this far with our marriage in tact, and look forward to continuing our quest into retirement good budget practices and a very active lifestyle. He has finally agreed to allow me to put our cabin up for rent for a few years while our daughter finishes high school. He'll see what that nice monthly income adds to the coffers even if it is pretty late in our lives. Time and time again my clients' portfolios show to start early with rental properties, and you should go far!
If you had to give advice to ESI Money readers about how to become wealthy, what would it be?
Read so much about saving, budgeting and investing it feels like your head will explode. You cannot know too much about this stuff, and do it early.
Follow general rules about living below your means and diversity your portfolio. It really makes a huge difference.
Not too long ago, another contributor here said to pick the right spouse! Touche! Even though my husband and I have had some very fundamental differences about money, parents, volunteering, etc. he knows he married a dominant personality (poor guy). Our marriage is work and worth every minute. I never forget to cherish my spouse because even though in many ways he is my opposite, I learn so much from him. He keeps me in check, and I love him for that.
FUTURE
What are your plans for the future regarding lifestyle?
In two to five years (after our daughter is in college) we intend to fully retire and rent out our homes. The idea is to live for 6 to 12 months in world-class windsurf locations (to keep the husband happy) while I write, exercise, cook and get to know the local community.
After 5 or 6 years we'll return home, and I'll continue with my hobbies as my husband continues his. I hope to have a grandchild or two to help with or help young couples in our neighborhood with their children.
My husband is also a teaching tennis pro, so he looks forward to volunteering his time with children who would like to learn.
What are your retirement plans?
I plan to volunteer, pet sit/housesit, go to the gym, read, write, and my husband will do his sports as long as possible. He also loves to golf.
Are there any issues in retirement that concern you? If so, how are you planning to address them?
The scariest issue is probably properly covering medical expenses, including long term care should one or both of us suffer from the dreaded dementia, like Alzheimer's, that is more and more prevalent. Given the cost of care today, while it remains a big concern, I have calculated that we'll be able to handle it.
MISCELLANEOUS
How did you learn about finances and at what age did it 'click'? Was it from family, books, forced to learn as wealth grew, etc.?
When my husband and I met at age 27 it was clear that he was very good at budgeting and saving. He owned a condo, had a roommate to offset the cost, had a great job with benefits, and always had a car for which he paid cash. I was just graduating with my bachelor's and about to start law school. I had some savings, worked full-time, was decent at budgeting, but still had several years of school left to do. I think I was 30 before I realized there wasn't going to be any pensions, and we had to save for our own retirement.
My dad was a great influence about starting IRAs and budgeting, so he was a great help.
Additionally I starting reading everything I could about growing wealth, and because of my clients I had to learn about Medicare, Social Security, insurances, and about all types of assets. I'm still learning.
Who inspired you to excel in life? Who are your heroes?
My mom and dad insisted all five of us be independent thinkers. I knew early on as a teen that school was easy for me, so I took the bull by the horns and blew right through high school in 3 years.
I met so many people along the way that were willing to spare advice, so I took it all in.
My number one heroes would be my mom and dad. Married for 60 years (a second marriage for each, but us kids were only of their marriage), their work and family ethics were strong. I know how lucky we were and especially today appreciate all their love and support. In fact they worked for me for many years at the law firm until they decided to travel more extensively.
Do you give to charity? Why or why not? If you do, what percent of time/money do you give?
Yes! I am the charity minded person in the family and have instilled in our children it is important to give…of time and money.
My husband, not so much, but he promises to honor my wishes should I drop over prematurely. He also will sit with me when we decide how much to give throughout the year. I give him points for that, but I also volunteer hundreds of hours each year towards educating other attorneys in my area of law, educating non-profit boards in fiduciary duty, and I volunteer at a local high school one day a week helping the career center director guiding teens in career exploration, finding part time jobs or internships, writing resumes, develop interview skills and anything else that needs to be done, including coaching the director on public speaking and long range planning.
Do you plan to leave an inheritance for your heirs (how do you plan to distribute your wealth at your death)? What are your reasons behind this plan?
Ha ha! This is a funny question for me since I am an estate planning attorney.
However, we are very well planned with a living trust, wills, etc. Our alternate beneficiaries (and some primary on mine) on retirement accounts are about 50% charities since they don't pay income taxes. Our modest Roth IRAS will pass to the kids since they won't have to pay income taxes on those. In California our property tax system allows for them to stay the same within certain guidelines which our's currently meet, so the real estate will pass to the kids without property tax reassessment (a big deal in CA).
Everything else will pass to the children in a trust, being managed by a private professional trustee until they reach the age of 30 when they get to manage half, and the second half will be turned over to them when they reach 35. By that time they better be financially savvy.
Actually, they are generally very good already as I believe in financial training from birth. At each stage of their lives, our kids knew the value of money, how much work it takes to pay for something, and I have taught them about different types of investments. I do not believe in allowances, but rather they each had chores at home and at my office because it takes all of us to make our family lives run smoothly. On the other hand, I always made sure they had some money in their pockets in case they needed something. They were taught to save 80% of any gifts, and their savings accounts have always had a good stash.
Our son has had several jobs, including at my firm, and I taught him about the Roth IRA advantages, so he has 4 years he has contributed, as well as a taxable brokerage account. He will go far! Our daughter will start her first job this summer and can't wait to catch up to her brother in starting her own portfolio with Vanguard.