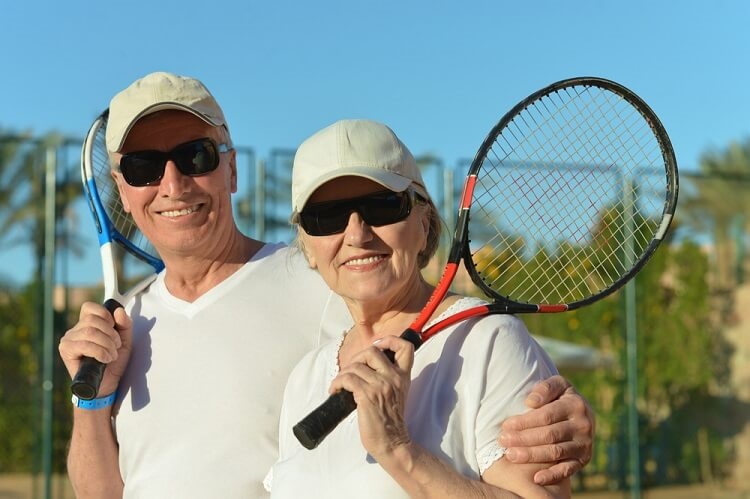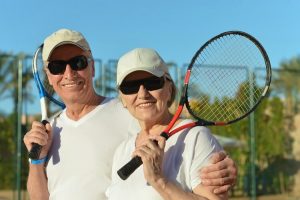 Here's our latest interview with a millionaire as we seek to learn from those who have grown their wealth to high heights.
If you'd like to be considered for an interview, drop me a note and we can chat about specifics.
My questions are in bold italics and his responses follow in black.
Let's get started…
OVERVIEW
How old are you (and spouse if applicable, plus how long you've been married)?
I'm 62 and my wife is 63. We will have been married for 40 years in May of this year. Neither previously married.
Do you have kids/family (if so, how old are they)?
We have three grown kids.
They are from youngest to oldest a daughter, 27, a daughter, 30, and a son, 33.
Between them they have three engineering degrees, a masters in adult education, a business degree and a medical doctor degree.
What area of the country do you live in (and urban or rural)?
Deep South, rural.
What is your current net worth?
$3.4 million.
What are the main assets that make up your net worth (stocks, real estate, business, home, retirement accounts, etc.) and any debt that offsets part of these?
We have zero debt.
Our housing and possessions equal about $250 thousand.
Our investments and savings are a little over $3.1 million. This is split up into:
$136 thousand in cash savings
$206 thousand at Betterment
$1.3 million at Personal Capital
$888 thousand with Vanguard Advisor Services
$578 thousand in Vanguard money market
Of the total $3.1 million of savings and investments, $1.8 million is in pre-tax IRA's and $1.3 million is in regular (non-IRA, or Roth) accounts.
The overall allocation is 31% US stocks, 16% international stocks, 17% US bonds, 9% international stocks, 5% alternatives, 21% cash.
EARN
What is your job?
My career, before I early retired three years ago, was being an engineer and later a corporate executive at a chemical company.
My retirement side gigs are five types of technical consulting.
What is your annual income?
I made six figures the last half of my career and my peak compensation my last three years ranged from $300-430 thousand per year.
That amounts to a 9% annual pay increase every year for 38 years. Of course that isn't how it happened.
My retirement side gigs pay right at $100k per year.
Tell us about your income performance over time. What was the starting salary of your first job and how did it grow from there?
I only had one job. I started at $18 thousand and 38 years later I made $430 thousand.
I only made that my last year and only made $200 thousand or more for my last few years.
What tips do you have for others who want to grow their income?
Find something that has value and that you can become great at, world class. Then you will always feel overpaid. Plus that makes work fun.
I loved Mondays, loved my job. Still do love my side gigs. Nobody else, or at least most people don't seem to understand work can be an awesome hobby!
What's your work-life balance look like?
It was always good. I lived 8 minutes from work.
My wife stayed at home when we had kids and never returned to the workforce.
I probably worked 45-50 hour weeks but had no commute. We had and still have many shared active hobbies like tennis, hiking, marathon running, skiing and fishing.
Do you have any sources of income besides your career? If so, can you list them, give us a feel for how much you earn with each, and offer some insight into how you developed them?
I didn't need an income but felt like I needed some structure in retirement so I invented a job representing a couple of dozen large corporations in some technical regulatory areas. I just charge a flat fee plus expenses and it works out to be a nice flexible part time and enjoyable pastime. I get to travel, enjoy nice food and lodging and keep my technical skills and my business and political contacts current.
I chose the 5% of my career I loved the most and invented a retirement job that pretty much focused on doing that and left out what I didn't enjoy.
I also do some other consulting when asked, and it is fun, but I like my two day work week for hobbies and volunteer work so I don't go looking for extra work.
SAVE
What is your annual spending?
We spend $75-80 thousand. That's what I earn in consulting after taxes so our withdrawal rate is zero.
What are the main categories (expenses) this spending breaks into?
Groceries 10%
Entertainment and hobbies 15%
Travel 8%
Giving 12%
Utilities internet phones house maint. 8%
General merchandise 10%
Taxes 30 %
Those are rough numbers.
Do you have a budget? If so, how do you implement it?
No budget. But we never impulse buy. Anything over $100 we talk it over first.
What percentage of your gross income do you save and how has that changed over time?
We break even in retirement and neither save or withdraw.
We won't take social security until age 70.
We used to save everything over $100 thousand so savings rates ranged from 20% to 60% as income varied.
What is your favorite thing to spend money on/your secret splurge?
Beer after tennis!
INVEST
What is your investment philosophy/plan?
Be diverse and leave it to low cost advisors.
Keep about 50% in stocks but I was 100% equities when I was accumulating.
What has been your best investment?
Index funds, buy and hold.
What has been your worst investment?
Buying individual stocks. I don't do that anymore!
What's been your overall return?
8-9% probably, I was mostly stock funds.
How often do you monitor/review your portfolio?
All the time with Personal Capital
app. It's a bad habit especially when you lose $100k in a one day market swing!
NET WORTH
How did you accumulate your net worth?
We lived moderately, my job provided a free car and gas and wife drives the wheels off of hers.
We are still in our only and first modest house.
We just never found fun in buying things. We found fun in playing with our kids and active, low-cost hobbies.
We never ate out much. We enjoy cooking together.
Since we always had extra money and never borrowed to buy anything but the house we just saved and invested everything that was left over by maxing out 401k, Roth, after tax IRA, and regular savings and brokerage accounts.
We never felt deprived. We had everything we ever wanted, there was no perceived sacrifice.
I helped run a couple of $30-60 Million endowment funds as a volunteer so I received a lot of advisor advice from that which convinced me to invest 100% into stock funds and later index funds.
I inherited a few hundred thousand after I was already a multi-millionaire.
My wife made learning fun for the kids and we encouraged them to learn good study skills. We also taught them to work and save. That paid off when all three obtained free four year degrees due to academic scholarships. Tuition, fees, books, room and board were all covered by scholarships. They all worked their way through their advanced degrees without help from us. Only the doctor has school loans for his MD degree. But he will pay those off promptly.
What road bumps did you face along the way to becoming a millionaire and how did you handle them?
It was always irritating I wasn't allowed to put the Federal max into my 401K because our plan was top heavy. That was because our lower paid employees didn't participate at a high enough rate. In that case they refund some of the contributions back to highly compensated employees and I missed out on the deferred tax benefit. It was a minor issue.
What are you currently doing to maintain/grow your net worth?
Well, working in retirement has that effect but I do it because I enjoy it. Not to make money I don't need.
Do you have a target net worth you are trying to attain?
I wanted around $2 million, but I worked past that.
Actually I've turned down three unsolicited job offers in the last year. One started at $1.2 Million per year and could easily rise to $5 Million. I said "No thanks!" I'm perfectly content. It would have been an intense 60-70 hour a week job living on a corporate jet, yuck!
How old were you when you made your first million and have you had any significant behavior shifts since then?
I was probably in my late 40's. I really wasn't too concerned about it since work was so much fun.
I had planned on working until 70 back then. I never noticed hitting that first million.
What money mistakes have you made along the way that others can learn from?
I held off on cashing in some stock rights for 2 months to get it in a lower tax bracket year. They went underwater and it cost us $60 thousand. That impressed my wife!
If you had to give advice to ESI Money readers about how to become wealthy, what would it be?
Save 25-40% of your take home pay.
Invest it in index funds and, if you have the personality, in rental property.
Plan your life after work starting in your 20's. Saving enough money is easy but retirement life planning is tricky.
FUTURE
What are your plans for the future regarding lifestyle?
I'm living that dream now! No plans to move or downsize, our house value is insignificant compared to our portfolio.
What are your retirement plans?
Already covered this but in short, fun side gigs, active outdoor hobbies, travel, family and a lot of volunteer work.
Are there any issues in retirement that concern you? If so, how are you planning to address them?
Not really, money is of zero concern.
Health is since eventually you are going to die but we try to eat well and get exercise. Also we try not to put things off that we want to do.
MISCELLANEOUS
How did you learn about finances and at what age did it 'click'? Was it from family, books, forced to learn as wealth grew, etc.?
My dad was as an aggressive saver and a savvy investor. Plus in my job I spent millions, even 100's of millions on projects so I understood rates of return and payout times for capital projects really well. The logic is similar to stocks or other types of investments.
Who inspired you to excel in life? Who are your heroes?
I loved Dale Carnegie's How to Win Friends and Influence People. My dad gave me that to read as a young kid. I was inspired by just about every underdog story in existence. I felt like I was not special, just very fortunate to succeed.
Do you give to charity? Why or why not? If you do, what percent of time/money do you give?
We have always given 10% of our gross income to our local church. I do it because of our faith but it also helps put money in perspective. Ten percent of gross is a lot when you are first working and young. Learning to be generous makes you less selfish and that helps you win at life and at your job.
We give about another 2% to other charitable causes or straight to individuals in need.
We also devote a lot of time to nonprofits. I chair a college board and a large foundation board. I am on the state Chamber of Commerce executive committee and on a couple of engineering advisory committees at my old university. Plus at church and a few other places.
Do you plan to leave an inheritance for your heirs (how do you plan to distribute your wealth at your death)? What are your reasons behind this plan?
We might leave some to the non-profits we work with but almost all will be split equally to our three kids. They won't need it most likely and can pass it on later to their kids.