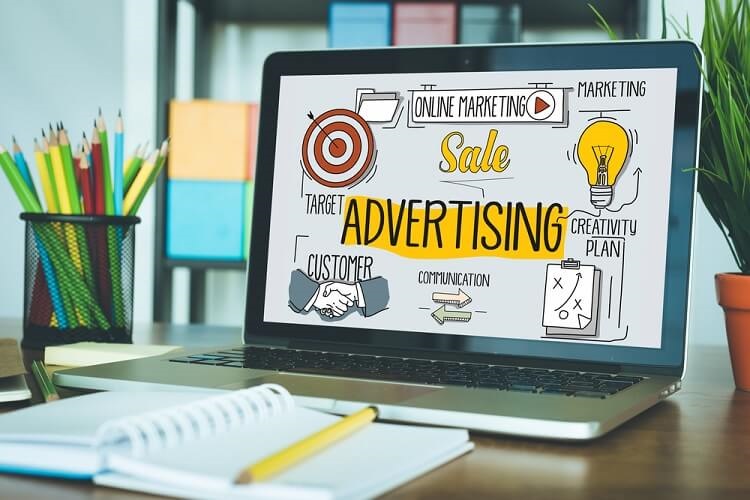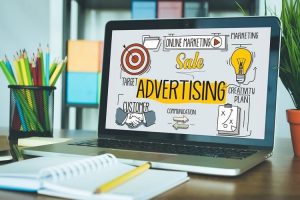 Here's our latest interview with a millionaire as we seek to learn from those who have grown their wealth to high heights.
If you'd like to be considered for an interview, drop me a note and we can chat about specifics.
My questions are in bold italics and her responses follow in black.
Let's get started…
OVERVIEW
How old are you (and spouse if applicable, plus how long you've been married)?
I am 53 and my spouse is 52. We've been married 13 years.
Do you have kids/family?
We have an 11-year-old son and a 13-year-old daughter who are siblings. We adopted them seven years ago.
What area of the country do you live in (and urban or rural)?
We live in a suburb, a former farm town, about 25 miles north of a major East Coast city that has become astonishingly expensive.
What is your current net worth?
Our net worth right now is $1.49 million.
What are the main assets that make up your net worth (stocks, real estate, business, home, retirement accounts, etc.) and any debt that offsets part of these?
Assets:
401 (k): $880,000
Investments, the majority of which is a money market account for emergencies: $32,500
IRA: $150,000
Primary home: $700,000
Vacation home: $300,000
Art, rare coins, and collectibles: $20,000
Liabilities:
Mortgage on primary residence: $540,000
HELOC: $20,000
EARN
What is your job?
I work as an advertising executive and my husband is an executive in the financial services industry.
What is your annual income?
Combined it's about $450,000, if you throw in things like my company car. It's pretty nice to have had seven BMWs and three Audis over the past two decades and not paid for any of them.
I have been with the same company for 25 years. I started at a $27,500 salary and have grown it more than 10 times from there. There were a lot of 80- and 100-hour workweeks in those first several years, but the company grew rapidly as a result of my and the core senior team's efforts.
Now I'm a partner in the company and receive a profit-sharing bonus each year we are profitable.
My husband has a great deal of experience in Information Technology and Information Security, so his skills are always in demand and he is freer to move around from one company to another in search of an ideal fit.
Tell us about your income performance over time. What was the starting salary of your first job and how did it grow from there?
My first adult job, after I got out of grad school, had a salary of $27,500 as I mentioned above. It was 1992, and the Northeast was still frozen solid in a recession. There were a lot of people going for jobs in creative services who ended up waiting tables instead.
I had some offers to be a teaching assistant for some professors at a very prestigious college, but even then, the wages would barely have covered a refrigerator box under a bridge. I know some adjunct professors today, and the only way they survive in this city is to have paid off their condos 15 years ago and to take on enormous workloads spread across several schools. The fact that I'll be laying out so much money for my kids' education when their instructors are barely getting by and the school is adding luxury housing for the students and hires three additional sub-deans at $200K a pop really tans my hide.
What's your work-life balance look like?
Life and work have been completely interwoven since my first campus job in college in 1983. Right now, I shoot myself out of a cannon at 3:45 AM every Monday and don't land on the other side until around 6:00 PM on Friday. There isn't ever a lot of downtime, but I don't mind.
Our kids are being groomed to be over-scheduled and flat-out anyway. The key is to understand, as the Vietnamese monk Thich Nhat Hanh says, that to live in the present moment is to experience the kingdom of heaven right now. Every moment is a balance between distraction and presence, and when you're truly present you exert much more control over your life.
Do you have any sources of income besides your career? If so, can you list them, give us a feel for how much you earn with each, and offer some insight into how you developed them?
For several years we rented out our vacation home since it's in a very desirable location on a lake, but once we paid it off we stopped renting. Even with a good rental agent you get kooks who do damage, offend the year-round neighbors with loud music and antics, and generate ill will. Noise travels a long, long way on a quiet lake. No thanks!
I have published a few books and have just signed a contract for another. The first two were novels, published about 20 years ago, and yielded about $20,000, which meant I came out of grad school with very little debt. The third is a business book and will come out in 2019. That will likely yield a few thousand dollars. Since it's about a methodology we use in my job, its true purpose is more likely to be as a way to develop business for my company.
SAVE
What is your annual spending?
Our major spending is our monthly mortgage, which we are paying at double the monthly amount for the next 12 years or so, so that it will be paid off by the time we're ready to retire.
After that it's 401 (k) contributions, some Vanguard funds for emergency purposes, 529 accounts for our kids (I also have two smaller accounts for our nephews), food, clothing, taxes, cable, charitable contributions, and fitness.
Fitness actually costs us about $250 monthly, with memberships in CrossFit, a YMCA, and a $40 monthly subscription in a Peloton bike, but I use all three to their maximum extent to stay fit enough for triathlons during the summers and to feel good in general. It beats paying for treatment for illness linked to being sedentary.
Do you have a budget? If so, how do you implement it?
We have a family budget for shared expenses that my husband oversees, and I have a personal budget for my savings, lunches, etc.
You have to have a budget. And it's very helpful to have a mate who enjoys budgeting and is expert at Excel.
What percentage of your gross income do you save and how has that changed over time?
I save about 12.5% of my gross income. It used to be closer to 8% but I have increased it as retirement approaches. I've also saved $100,000 in a 529 over the past several years for our kids.
What is your favorite thing to spend money on/your secret splurge?
We occasionally go out for a nice meal, but my husband's tastes are much humbler than mine.
At this point in our lives we don't really need things, so the greatest pleasure might be upgrading something that has worn out. There's a wonderful jeans company called Shockoe Atelier in Richmond, VA, and I may buy another pair of their jeans soon. They're beautifully made right here in America. That's a big splurge.
INVEST
What is your investment philosophy/plan?
Low-fee index funds. I have a few ETFs as well.
What has been your best investment?
Buying low-fee index funds like Vanguard's STAR fund.
What has been your worst investment?
Buying single stocks.
What's been your overall return?
About 6% annualized.
How often do you monitor/review your portfolio?
A few times a year.
NET WORTH
How did you accumulate your net worth?
Saving, budgeting, investing, and trying to move up in a crazy real estate market by making the right choices.
What are you currently doing to maintain/grow your net worth?
Of course, I'm maxing out my 401 (k) and IRA as I've done for years. Anyone not doing that needs their head examined, especially if they have a company match.
I'm pre-investing and post-investing as well. In other words, I have auto-investing for my IRA and my TD Ameritrade fund for ETFs and the 529s and of course all my money for 401 (k) comes out before I see it. And whatever I have left over at the end of each month typically gets split evenly between 529s and Vanguard money market or index funds.
I stick to the budget, too.
Do you have a target net worth you are trying to attain?
That's so hard to say, and in fact I'd love some ESI readers' advice on it. One of my best friends just retired at 51. He has his kids' college tuitions paid for, his house paid for, and money in the bank. He asked me recently what my "number" was, and I was at a loss.
I'd love to live in a less expensive part of the country, but I like the cold and the seasons and I was born in this area, so it's tough to think about leaving.
What money mistakes have you made along the way that others can learn from?
Oy vey. Where do I begin? If there's a money mistake out there, I've made it.
Let's make this more like a quick money history, both wise and foolhardy.
In my early and mid-twenties my life was a series of revolving credit card bills. When you go to an Ivy League school you can develop some seriously expensive tastes. I was investing in single stocks based on calls from brokers I didn't know. I bought expensive clothing rather than sock it away. I ate out and lived way beyond my means. I didn't live according to a monthly budget. Thank God I went to a free credit card counseling service, rolled up all my payments, and got my financial life together. Rather than incurring more debt for graduate school, I also chose a less prestigious program that paid 100% of everything. And the program was so good, as it turned out, that I sold my first book to a major publisher before I'd even graduated.
In my thirties, when my mother moved back into our lives from a small town outside the U.S. I helped her renovate her urban condo, took her out to a fancy lunch and dinner every week, bought her thousands of dollars' worth of clothing and luxury items, took her on luxury trips, paid $80,000 out of pocket over many years for a long-term care insurance policy, and made her feel like a queen. (Hey, you only have one mother, right?) I'm happy to say that she died with her family surrounding her in a five-star nursing home being told she was loved and adored. And that long-term care policy was worth three pennies to every penny I paid in. And her condo value appreciated 310% in 20 years.
In my forties, I sold my floor in a two-family house to my sister and her husband for $1 so they could hang onto the middle class by a fingernail and ultimately create a gorgeous new apartment in their attic space where they can live while their boys can live downstairs – for life, if they prefer, though they are both on their way to college.
I also developed a taste for expensive wines and started collecting them, which quickly ran to $5,000 a year.
Now I'm in my early fifties. I've purchased about $30,000 worth of art and rare coins and handmade furniture. I decided to give up drinking for a year while I train for my second Ironman triathlon, and alcohol-free beer is quite a bit less expensive than Grand Cru Burgundy.
As a couple we keep three large purebred dogs who have monthly insurance payments and eat a lot of high-end dog food. They are amazing creatures but not for the financially faint of heart.
And of course, we adopted two children using our in-state agency, and these days that comes with a $500,000 college price tag for two (though our son is leaning toward a trade), not to mention weekly expenses for dance lessons, gymnastics clubs, music, drama, clothing, birthday parties, vacations, etc. They are both doing extremely well in school, though, so we are hopeful they will learn the money lessons we have been trying to teach them along the way. And since we adopted them through the state, their college tuitions will be free if they choose a state school. (Or should I say when.)
If you had to give advice to ESI Money readers about how to become wealthy, what would it be?
Budget and then don't live beyond your means. Have a monthly family budget. Mine is right down to the dollar, with every possible spending category captured, and I follow it religiously. We took the kids on a school week vacation this year, but it's only the second one we've done in seven years. For our summer vacations we go up to our lake house, and they can bring friends.
Save up for things.
Buy classic things made well that never go out of style.
Treat your possessions with respect.
Don't hang out with rich people, which encourages envy spending. One of my best friends who knew me all too well in college used to ask me the same question whenever we met up in my early and mid-twenties: "Are you saving?"
Get these four books from the library and read them over and over and over (I'm not kidding): The Tightwad's Gazette, The Millionaire Next Door, Your Money or Your Life and Winning the Loser's Game: Timeless Strategies for Successful Investing. As a bonus, read The Life-Changing Magic of Tidying Up, which is a bit flaky but really helps you to stop acquiring for its own sake.
It feels impossible to live within your means until you actually start doing it, then you challenge yourself to, as New Englanders like to say, "Use it up, wear it out, make it do, or do without." I have that saying taped to a shoebox in my closet where I can see it every day while I'm getting dressed. Of course, me being me, it's a Lanvin shoebox. (But I got those Lanvin shoes at 75% off and they are going to outlast me!)
Eliminate what I call "I'm worth it" spending. I used to see an $800 pair of sneakers or a $3,500 sport coat at Hermès and think, 'Yeah, I work my tail off. I'm worth it. And anyway, that's an investment piece.' Incidentally, I love that phrase 'investment piece', which they use in high-end retail to trick your mind into thinking that the value of a piece of cloth or leather will grow like an equity. Or I'd see that Robert Parker or Jancis Robinson gave that Burgundy 98 points and shell out $500 for it, knowing that I'd be able to unload it for more in a decade if I hadn't drunk it yet. I'm happy to say there is no 'I'm worth it' category in my monthly spreadsheet. Unless you count kale salads at Sweetgreen.
Always wait before taking action. After doing four Whole30 eating plans I know that the typical food craving lasts three to five minutes, and the typical spending craving not much longer than that. If I can think, 'Shop your own closet' or 'Want what you have' or 'They have that at the library, I'm sure', the craving typically abates.
I'll close on this last rule, because in terms of psychological wealth, nothing makes me happier than contributing money to a worthy cause. That's been proven in scores of studies: giving away makes you happier than hoarding it all for yourself. It's also part of our duty as humans to help each other along, fight institutionalized economic and social unfairness like racism, and stay present in the moment so we enjoy life to the utmost. We only get one trip around the sun as this person, so we should always make the most of it. You never know when that cosmic flyswatter is coming for you.
FUTURE
What are your plans for the future regarding lifestyle?
We're very fortunate in that we both really, genuinely enjoy our jobs. I love my company and I love the people I work with and I love the projects we work on.
After a two-week vacation I'm itching to get back to work. Our days are full, and we like them that way.
I think once our house is paid off we may move to a condo in another state, where our vacation home is, and significantly downsize. I'd like to go back to writing again, which I left off about 20 years ago. I think my husband will pick up a part-time job, and I may as well.
I'm hoping we can move toward retirement when our younger child heads to trade school or college. We plan to play it frugal but not insanely so. Our house should be fully paid off before we retire. I don't want to carry any real debt into retirement.
What are your retirement plans?
I hope to work for another 10 years or so. I would love to go back to writing part time or full time in retirement. I may do some marketing consulting and volunteering. I hope to keep up with my triathlons. We will likely sell our large house and buy a condo in southern Maine.
Are there any issues in retirement that concern you? If so, how are you planning to address them?
Healthcare costs and assisted living are the big corners. I have dropped the ball on long-term care insurance, though it was a lifesaver when I bought a policy for my mom. It has become a lot more expensive since then, especially when you have thrombocytopenia, which is a fancy term for a low blood platelet count. It has zero effect on my life and health, but insurance companies triple your rate when they see the word. Kind of the same way caterers hear you say, "This is for a wedding" and add 300% to the estimate.
MISCELLANEOUS
How did you learn about finances and at what age did it 'click'? Was it from family, books, forced to learn as wealth grew, etc.?
Finances clicked when I was admitted to an Ivy League school and had to take on debt at 18. Of course, the cost of one year of my nephew's education at Harvard is more than all four years of college cost me, so it's all relative.
Who inspired you to excel in life? Who are your heroes?
It sounds funny to say so, but Warren Buffett is a big hero of mine. He is a smart investor and a generous soul. He also didn't spoil his kids. The finance writer Charles Ellis is a hero, as are the authors of Your Money or Your Life.
Do you give to charity? Why or why not? If you do, what percent of time/money do you give?
We contribute thousands every year to our church, to a food bank, to an educational fund and to other groups as a family, and I contribute personally to Women for Women International, Prison Entrepreneurship Program in Texas, Plan International, and a great outfit called Eastern Agency on Aging that delivers heating oil and meals to seniors in rural Maine, since our vacation home is up there. Seniors living in poverty tears my heart out.
Do you plan to leave an inheritance for your heirs (how do you plan to distribute your wealth at your death)? What are your reasons behind this plan?
We will leave our estate to our kids. They grew up poor, as we did, so they deserve some comfort. But we don't plan to become The National Bank of Daddy once they graduate from college. That's as far as it goes.