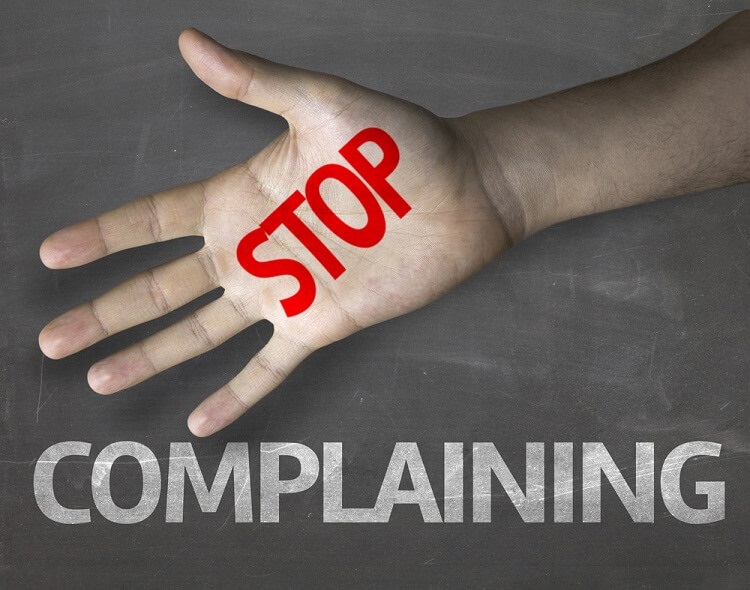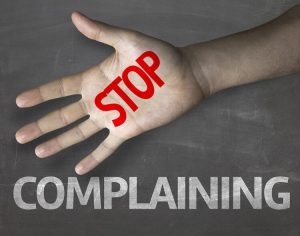 Warning: This may get a little rant-y. But I've had it.
I'm in a mood after so many recent interactions from those who want something for nothing.
Unfortunately my experience with this is not just a recent occurrence.
Let's do a quick review of a few ways I've seen this attitude play out over and over again.
Counseling Those in Money Trouble
Many of you know that I got my personal finance start by counseling people in money/debt trouble.
My wife and I were part of a national organization that would refer people to us — those from our city — when they wrote in to HQ asking for help. We did this on a volunteer basis.
One of the policies was that we were not supposed to contact those requesting help. We would get a referral including the person's name, address, and phone number, but they were to initiate contact. We were sent their info so we were aware that they might be calling. But we were not to call them.
Here are the rough results we saw over and over again through several years:
Out of all the people who had taken the time to write the HQ for help and were then referred to us, a very small number (maybe 25%) actually contacted us.
Of those who contacted us, once they found out the next step was 1) a meeting and 2) they actually had to do pre-budget work in advance of that meeting, only 25% of that group would go ahead and schedule a meeting.
Of those who came to a meeting so we could discuss their spending/budget, only 25% or so would agree to come to a second meeting where we could really dig into the numbers, see how things were going (keep them accountable), etc.
If you're keeping track, that gets us down to 1.6% of those who wrote in were committed enough to attend at least to two meetings.
The reason? Most of them wanted a fast fix.
They wanted a 60-minute solution to a 20-year problem. When it was clear that didn't exist, they cut us off.
But those people were at least committed enough to meet us. Most didn't even want to invest any time in fixing their finances.
In short, they didn't want to do anything different but wanted their money problems to disappear.
Friends and Family
As we got more entrenched into helping people with their money, our friends and family started asking questions.
They probably had money problems of their own and wanted help. Or perhaps they were just curious.
So we'd share things like how to do a budget, how to control spending, and the like.
Once they saw that our recommendations required effort and self-control, we often got comments like, "Oh, I could never do anything like that" or "That seems too restrictive."
In short, they didn't want to do anything different but wanted their money problems to disappear.
Blog Commenters
On this site (not much, but a little), my former site (some more), and the blogs of many others (a lot more) I see the same line of thinking across the web.
People put up arguments (what I'd call excuses) as to why they can't do this or that. Why certain things are too hard. Or why this or that can't be done.
Some examples? Here goes:
People claim they can't grow their incomes. Yes, they can. I guarantee you that for every profession that exists there are people who make more and people who make less. Learn what those who make more do and copy it.
People claim they could "never" live without this or that expense. We once had a lady tell us that $50 weekly manicures were a "need". And yet they were $50,000 in debt. Go figure.
People say they don't have time to do this or that, make these changes or those changes, etc. Yet stats will show they waste hours each day watching TV or on the web.
People say they can never get out of debt. But they aren't doing anything to work on it. Maybe they should try staying up until 2 am writing freelance articles like I did for years to pay off their debt. No, that would require them to actually do something!
I hear it all the time — excuses, excuses, excuses.
People bemoan the fact that they aren't wealthy and yet their lives are characterized by inaction. They want to do nothing and somehow become wealthy.
Chatzky Backlash
Not long ago, author Jean Chatzky posted this:
By the time you're 30, aim to have 1x your annual income set aside for retirement. At 40, 3x; at 50, 6x; at 60, 8x; and by retirement, 10x.
1,600 comments later, every excuse in the book was thrown at her on why these were totally unrealistic numbers.
Shame on Jean for suggesting that people actually have financial goals and then save to meet them. What was she thinking? Doesn't she know that there's NO WAY anyone could save that type of money?
Sheesh.
Bloggers
Switching the subject a bit from money to blogging, the same issue holds true.
You wouldn't believe the number of bloggers who think they can build a site, post a few articles, then sit back and watch the money come in.
And heaven forbid they would spend any money marketing their site. After all, that's how new businesses work, right? You simply "build it and they will come".
This is why so many blogs go under. People expect they can do little to nothing and make it rain financially.
It doesn't work that way. You need a plan, hard work, and to invest some cash to come up with a viable, money-making blog.
Get to Work
What really gets me irked about this "something for nothing" attitude is when I run into people at the gym, the store, restaurants, conferences, airports, and on and on who I chat with a bit.
The conversation inevitably comes around to what I "do" and I say I'm retired. They usually respond with something like, "Wow, that would be nice!" (I actually had one guy ask, "Is that possible?") Ha!
When I explain to them that the basics come down to E, S, and I and I lay it out there, they say, "I could never do that."
What they mean is, "I don't want to do that."
And yet they want the result.
Well, if you want what I have, you have to do what I've done. It's that simple. It's not going to fall into your lap.
I talked about this in one of my very first posts titled Why You May or May Not Want to Listen to Me where I said:
One important point before we move along. You can't simply pick and choose from what I say and expect the same results. If you do what I've done, you should get similar results. If you don't, your results will vary. That's ok, I'm 100% fine with you picking what works for you and what doesn't. But I'm just giving a word of warning that you can't take what you like, discard the rest, and hold me accountable for your results. That's just not logical.
That's not to say that I have the only path to financial independence. I don't. But whatever your path to wealth you need to work the ESI Scale in some way so that you are able to save and invest what you earn, then turn that into a nest egg that can support you.
There are many ways of doing that, but they all take some sort of commitment, discipline, and sacrifice. They don't just happen on their own.
It doesn't matter one bit to me what you want to do or don't want to do. That is your business and your life choices. But quit complaining that you don't get the results without putting in the work. It's unrealistic to expect that would happen and you're not doing yourself any favors. Plus you're aggravating me along the way.
That's all.
Whew! I feel better now! 😉