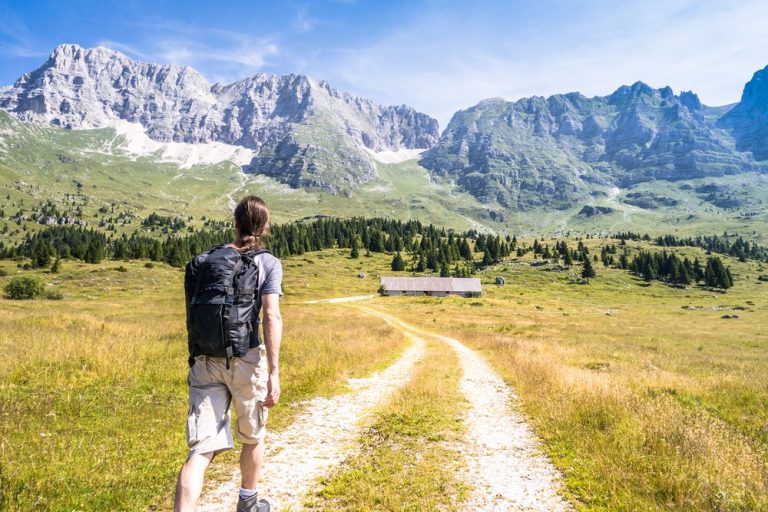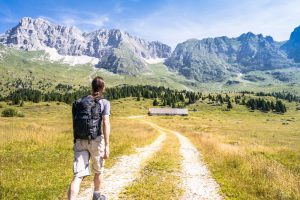 Here's an interesting quote I just recently ran into:
If you've won the game, stop playing.
It actually has a couple of iterations/similar quotes floating around the web but the idea is the same: if you've already reached financial independence (FI), you don't need to keep doing what you did to get there.
In fact, if you do keep at it then your financial independence could be at risk.
The quote is attributed to William J. Bernstein, an author of several investment books.
His thoughts are specifically related to investing and the assets accumulated on the way to hitting FI.
He thinks that if you've accumulated enough to reach FI you should not continue taking the investment risks to grow your nest egg.
You don't need any more, you simply need to protect what you have. As such, your investment philosophy should change from growth to preservation. Otherwise a poor market event (like a big drop) you could significantly impact your assets and result in you no longer being FI.
Details on the Thinking
To give even more perspective on this thinking, let me share a few posts I found around the web.
The first is from the Bogleheads forum:
William Bernstein advises retirees and near-retirees to avoid investing in risky assets such as stocks, at least with money needed to provide an adequate income stream. Is anybody acting on this advice and what is your strategy?
"In other words, once the game has been won by accumulating enough safe assets to retire on, it makes little sense to keep playing it, at least with the "number": the pile of safe assets sufficient to directly provide or indirectly purchase an adequate lifetime income stream."
Bernstein, William J (2012-06-18). The Ages of the Investor: A Critical Look at Life-cycle Investing (Investing for Adults) 
Next, let's look at this piece from MarketWatch:
Anyone who has reached "critical mass," i.e., sufficient wealth on which to live without ever working again, must absolutely stop playing the growth game to ensure that the critical mass will remain intact. (Of course, any extra "mad money" in one's pocket can be always thrown at growth investments, pink-sheet stocks, junk bonds or Lotto tickets.)
In short, winners of the game must invest conservatively, which can be a difficult adjustment for people accustomed to decades of investing in growth stocks. But they must do it. They have to suppress their developed instinct to invest for growth. Otherwise, all that they have gained over a lifetime could be lost at the whim of any number of catalysts: a one-day stock-market crash, an excruciatingly and nearly imperceptible years-long bear market, or simply specific-stock risk.
And finally, here's a piece from the Wall Street Journal written by Bernstein himself:
If you need $70,000 a year to meet expenses and pay taxes—and if your Social Security and pension income amounts to $30,000 a year—you must [cover] residual living expenses of $40,000. A good rule of thumb is to have, at the very least, 25 years of RLE saved up to retire at 60, 20 years to retire at 65, and 17 years to retire at 70—or in this case, $1 million, $800,000 and $680,000, respectively.
The rub is that your retirement is reasonably assured only if the bulk of those assets is in relatively safe holdings. On three different occasions in the past eight decades, the S&P 500 has experienced five-year drawdowns of 30% to 60%; if you enter retirement at the start of such a bad stretch and stack 5% annual withdrawals on top of those equity losses, your nest egg will evaporate so fast that you'll have little left by the time the markets finally recover.
If you're of a certain age and have saved and invested well, it's possible you've just now won the race. As such, this may be a good time to start reducing the risk in your portfolio.
What Got You Here Isn't What Will Keep You Here
The tough part in this line of thinking is that most people hit FI because they took risks and invested for growth.
They developed and implemented this habit over a long period of time, so now stopping and changing course is tough for many of them.
And while Bernstein was focused on investing, I got to thinking that this concept also applies to other areas of post-FI life.
Consider the following habits that many financially independent people have developed:
In other words, they worked the ESI Scale to financial independence.
They did these over years and years, decades really. Our personal journey was almost 30 years in the making.
So needless to say, some habits can build up in 30 years. These habits are what got them to FI. But now that they are FI, perhaps it's time to abandon them, at least in part.
Easy to Keep Playing the Game
This is an issue I've noticed that I have trouble with from time to time.
Apparently it's not just me judging by the comments I get here.
So let's look at a few ways those who are FI grapple with still playing the game:
1. They find it hard to let go of their careers.
Consider this exchange in the comments of My Jobs, Last Three Jobs Before Retirement which you can find here:
Toocold:
Out of curiosity, has achieving financial independence impacted [your] career decisions? I am at a crossroads in my career. I am being offered a CEO position, which will require extensive travel, expanded hours, and higher stress — all of which I've handled when I used to manage a business unit for mega-corp. Having achieved FI and a good work-life balance, I am not sure I want this position. My younger self would have jumped at the chance.
ESI:
It depends on what you WANT to do — that's the point of FI.
Some might never want to work again.
Others might really enjoy the challenge of being a CEO and at least try it.
It's totally up to you. That's what's great about FI IMO.
Tony:
For me, yes, Toocold. I had the same situation after I'd reached FI.
I was wrestling with the decision. My wife said:
"Do we need the money?"
"No."
"Will it be more stress?"
"Yes."
"So, who are you really trying to please? Are you keeping score against somebody? If we'll never spend what we've already got, what's the point? Is this just some ego thing?"
Good questions. For me, I turned down the job and went a different direction.
Toocold:
This sounds very similar to the dialog that I'm having with my wife, and for most of those questions, it's exactly the same – no we don't need the money, yes it will be more stressful; no I'm not competing with any of my peers; yes, it will take me away from helping my children doing homework every night.
The one question that I personally struggle with is, "isn't this what you have been working toward?" ughh.
Thanks to all for providing advice.
ESI:
Believe me, I get it. Even now when I'm retired and enjoying it completely the juices get flowing when someone sends me a note about a great opportunity. I think those of us who are driven get excited by new challenges and want to jump in to tackle them.
In those cases I just remind myself what those opportunities cost in time, effort, lost family activities, etc. and realize it's not worth it.
Yes, there's the "isn't this what you've been working for" issue. I even have that, as do many other early retirees. I walked away during my peak earning years — where I could have earned at least a few million dollars more. Isn't that what I'd put in all those years for?
But there's also the "once you've won, stop playing the game" side of things. If you are FI, you've won. Now you can stop playing. I'll actually be writing a pot on this in the next couple months or so.
In the end, you get to choose — which is really the great thing. You have options!!!! Do whatever you like and enjoy your life! 🙂
Paper Tiger:
Toocold, I faced a similar crossroad 10 years ago. Big job offer, life-changing money, and a tremendous opportunity. However, it would have meant a move, my wife having to leave her job because my new role would have been a competitor, and uprooting our 9 yo daughter.
My decision point centered on the imbalance it would cause related to me being able to spend more time with my daughter and helping her grow up. I just could not rationalize any other decision than to keep her secure and stable and continue to give me as much time in her life as possible during these critical growing years.
I have no regrets with my decision!
You can see how these individuals who have reached FI are struggling with letting go of their (probably lucrative) careers.
They have been hard-charging, high earners spurred on by challenges for decades. And now that they've won the game, do they need to stop playing?
I'd say they have the choice to do whatever they want, but it's hard to pull back even when you want to select "better" options like time with family, less stress, and so on.
As you can see, even I deal with this. I get job offers every other month or so. Some of them are VERY compelling and interesting. They get my competitive juices flowing. I want to accomplish things. That's what I've done for 30 years.
Then I remember all the downsides and what a great life I have in retirement so I move on.
But it's not as easy to do as one might think.
2. They find it hard to stop saving and start spending.
A guy at church was telling me he heard a call into Dave Ramsey (I couldn't find the piece online or I would link to it) where the caller wanted to buy a new Harley Davidson motorcycle.
His wife said that they shouldn't spend that kind of money. Eventually she agreed to let the guy buy the motorcycle if Dave said it was ok.
Dave asked a few questions and found out quickly that the guy had no debt and a net worth of $10 million or so, much of it relatively liquid.
Dave told him to buy the bike and enjoy his wealth!
While searching for the story above I did see several articles where Dave had to tell people it was ok to spend — that they had done well enough that they should loosen the purse strings a bit.
Now on to my life…
A few months ago I found myself in a Tesla showroom. I think you know where this is going.
The cars are REALLY nice. Sure there are some kinks still being worked out, but they are really marvels. Very expensive too. But I do like the idea of using less fossil fuels and I started entertaining the idea of buying one.
A new Tesla represents less than 3% of my net worth. But I couldn't do it. It's just too pricey.
"You should buy one — you deserve it!" my daughter encouraged me.
Nope, still couldn't do it. Just too expensive for a car.
Ok, maybe that's not a great example. After all, does anyone need to spend $90k for a car?
So let's move on to a more relatable example — to the cruise we recently canceled.
Even to take a $10k vacation it took a lot of convincing for my wife — even though it represents less than 0.3% of our net worth (not to mention that we can pay for it out of our current income). I finally got her to agree by pointing out that this blog had made more than $10k over what I'd planned, so we had the extra money to spend.
Now to be fair, much of the credit for us being able to save 36% of our income was because she's great at playing financial defense. Also she would much rather GIVE the money away than spend it, so it's hard to lob too much criticism her way.
And it's not just her. Now that I can buy pretty much whatever I want, I find that I don't really want that much (a habit built over the past 30 years). Is it that I don't want to spend or that I'm just satisfied?
Since we continue to spend less than we earn and not a penny of our investments, our net worth is going up during retirement (a great market helps, of course, but even if it was flat we'd be up). It's kinda strange.
Do I need to loosen up? How can I? Am I the only one with this issue?
3. They find it hard to leave growth investing.
This is the heart of what Bernstein is talking about — that once you reach FI you need to pull back on the growth investments that got you to this level.
For me, it was stock index funds.
So now I need to abandon them? Can I live without index funds in my life? 😉
The point is kind of moot for me because I have a vast difference between what I own and what I need. In fact, I'm not planning to spend any of my index fund investments — I can live off the income generated by my investments.
My plan right now is to simply let the investments grow for the rest of my life — maybe 20-30 years. I plan to give a good portion away during that time, but will probably have more leftover than what I have now. What to do with those assets is the subject of our on-going estate plan discussion.
So I'm not exactly his target, but I see what he means. If you need $1 million in investments so you can withdraw $40k per year (4%) to meet all your expenses, you're going to be in a world of hurt if the stock market goes down by 50%.
But how does this work in the early FI world? Does the 4% rule even work if there aren't growth investments behind it? If not, there are many who are playing it pretty close and may need to go back to work if the market dives.
For those of you who are a bit closer between what you have and what you need to survive than I am, how are you looking at this issue?
4. They find it hard to stop taking advantage of opportunities.
Here's a battle I'm having right now: should I invest in new real estate opportunities when the time is right (which I am still waiting for)?
On the "yes" side is that I know how well it can perform, I know the keys to making the most of real estate, and it can really add to my income and net worth (which would be something I could leave for my kids).
On the "no" side is that I've already won the game. Do I really need more hassles to deal with, even if it's just now and then?
In some way, it's the same with this blog. Do I need the "hassle" of it? It does take a lot of work. But I do enjoy it and it keeps me sharp, so why not? Am I ok or just in denial?
In the end it likely comes down to what I prefer, but you see the conflict.
Lots More
There are probably more examples of ways we keep playing the money game when we've already won. The ones above are just the ones I struggle with.
If you think of some more, leave them in the comments below.
And while you're doing that, let me know your take on the "if you've won the game, stop playing" line of thinking. I'm especially interested in hearing thoughts from those of you at FI or close to it. How are you dealing with the issue?