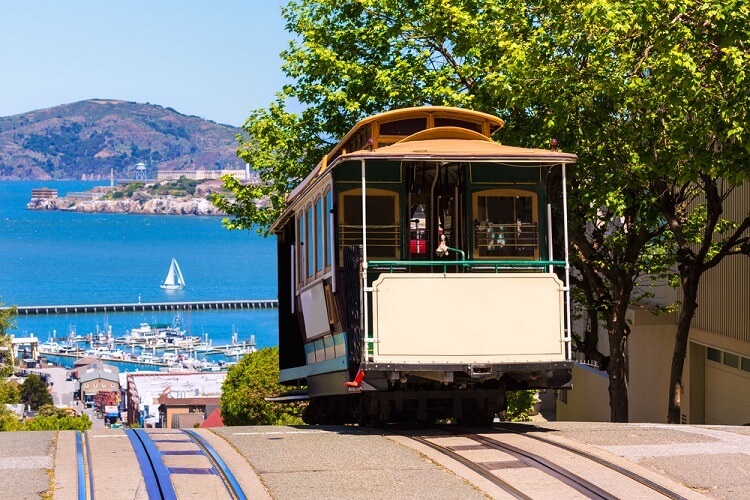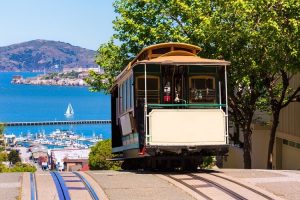 Here's our latest interview with a millionaire as we seek to learn from those who have grown their wealth to high heights.
If you'd like to be considered for an interview, drop me a note and we can chat about specifics.
Today we have an interview with the blogger from The Retirement Spot.
My questions are in bold italics and his responses follow in black.
Let's get started…
OVERVIEW
How old are you (and spouse if applicable, plus how long you've been married)?
I am 64 and my wife is 62. In August we will have been married 41 years. My wife is from Nicaragua. We were married in 1977, two years before the Sandinista revolution. Had we waited two years more, we may have never married.
Do you have kids/family (if so, how old are they)?
We have two children, one a son who is 33. He works for AT&T, married with two children, (boy and girl) and a daughter, who was adopted from the foster care system and is 27 years old. She is an emergency Registered Nurse and her husband is deployed in Jordan in the army. They have one daughter.
What area of the country do you live in (and urban or rural)?
Definitely urban, we live in Newark, California about 40 miles south of San Francisco.
What is your current net worth?
My current net worth is $4,750,827
What are the main assets that make up your net worth (stocks, real estate, business, home, retirement accounts, etc.) and any debt that offsets part of these?
Vanguard IRAS: 2,076,120
Vanguard non-IRAs: 1,119,788
Savings Bonds: 90,000
Citibank (Cash): 28,430
Drip stocks: 40,000
Real Estate Redfin (Home): 1,128,968
Credit Cards: (3,000)
401K: 257,521
Peer Street: 13,000
My stock allocation is 401K 100% stocks, Vanguard 40/60 40% stocks 60% bonds. I am planning to de-risk soon. I want to only have 20% invested in stocks at my age.
I tend to be more risk averse. I was waiting for the market to get back to its high. The Dow sits at 24,700.21 as of this writing, 7.2% below its top of 26,617 reached Jan 26. Ideally, I would like to wait until the Dow hits that again unless I see recession or extreme greed on the horizon. In that case, I might pull the plug earlier.
My strategy is once my wife begins collecting her Social Security at age 70 to allocate a bit more to stocks where I can stomach a bit more risk. Since I have reached "critical mass" my goal is now to preserve principal.
Let me add a little perspective on the value of my home. I consider Redfin more accurate than Zillow especially when a Real Estate agent confirmed our house's value that approximated Redfin's value. Zillow has the house about 100K lower. I purchased our house at $121,000 in 1982. In 2011, it was worth $600,000. In 7 years it almost doubled in value to what it is today.
Since I am centrally located in Silicon Valley, houses have been skyrocketing. I never thought my house would pass the million dollar mark.
My house is 2032 square feet with a selling price of 555 dollars a square foot. A house two doors down from us sold for 900 dollars a square foot, 250K over the asking price. At open houses, we see 30 people at any moment in time. I understand that employees have good salaries in this area, but I still wonder how sustainable the housing market is here.
EARN
What is your job?
I was an accounting manager for a 150 million dollar software firm in Livermore, CA. I eventually went on part-time disability and was eventually forced into retirement at the age of 42 because of a neurological disorder called Episodic Ataxia. I am now on full time disability. I do hold a BS in Accounting and a MBA in management.
What is your annual income?
My annual income is 24,000 dollars from Social Security and another 20,400 dollars from my disability pension from work which ends when I turn 65. My wife earns $90.000 as a commercial underwriter.
Tell us about your income performance over time. What was the starting salary of your first job and how did it grow from there?
How far do you want to go back?
Paperboy 7 years 70 dollars a month
Busboy minimum wage 2.50 an hour
Orderly convalescent hospital minimum wage 2.50 an hour
San Jose Hospital orderly (acute care) twice the minimum wage 5.00 an hour
Runner's World Magazine (accounting clerk – not yet graduated from college) 600 dollars a month
Levin Metals – First real accounting Job 12,000 / yr
Almaden Vineyards – accountant – $24,000 /yr
Triad Systems (exit salary $65,000 (1996 dollars))
I estimate if I were still in the workforce I would be making 150K – 200K
What tips do you have for others who want to grow their income?
First – Invest in yourself. Your earning potential is the greatest asset you have. It is your expertise and education in a particular niche that will garner the most wealth in your lifetime. Choose a career that has good earning potential. Take risks and change jobs when there is higher earning potential. It is the power to negotiate higher salaries in your particular field that will make you wealthy.
Second – Don't rent. As soon as you have the money to buy a house, buy one. Why make a landlord rich. Your own home will be an inflation hedge, and it is yours, and don't borrow against the equity of your house. I have seen that several times, and it always gets people in trouble.
Third – Start saving early and as much as you can until it hurts. I started at the age of 29. I think that is too late. The earlier you start the better. Starting a few years earlier will have a significant impact on your net-worth because of the magic of compound interest.
Fourth – Stay out of debt. The less debt you have, the more you have to invest. Instead of making MasterCard rich, make yourself rich. Of course, that is contrarian for me since I own stock in MasterCard. There is a reason it's the best performing stock in my portfolio. Americans love debt.
What's your work-life balance look like?
Well since I don't work, the balance is a bit off-kilter. That is one reason I started my blog. While my wife works, I read profusely, I do a bit of Karaoke with the application SMULE, and I write. I try and keep myself busy. We also visit the grandkids. My daughter is an RN in Bakersfield and it's about a four-hour drive. My son lives a couple hours away in Oakley, CA. We plan to travel once my wife retires.
Do you have any sources of income besides your career?
I earn about 60 – 80K annually from dividends and interest from my portfolio. That is from saving and investing.
I just started with Peerstreet and currently earn about 1K a year. I intend to increase my position over time and I also want to try real estate crowdfunding.
We are looking into buying real estate once we sell our house. With the proceeds of our house, we should be able to buy two houses near my son and rent one out. All depends on whether or not we can make the numbers work.
SAVE
What is your annual spending?
The two items I can nail down at any moment in time are my net worth and my spending
My annual spending is 92,136.
What are the main categories (expenses) this spending breaks into?
Housing: $15,799
Household and living: 14,658
Transportation: 5,544
Personal and Healthcare: 4,362
Investment and Insurance: 21,551
Recreational and Entertainment: 25,222
Estimated Income taxes: 5,000
Total: $92,136
Note: the following will not totally agree to the total expenditures in each category because I only included large ticket items.
Housing includes Property insurance of 3,331, half of which includes earthquake insurance (helps me sleep at night even though the deductible is astronomical), repairs and maintenance, property tax of $3,700, Electricity of 1,771, and other miscellaneous items.
Household and living include groceries of $4,911, pocket money of $3,120, gardening of $600, pet care (one dog), telephone (land line) and Internet of $1,479, and Mobile phone of $1,560.
Transportation includes car maintenance and repair of $1,379, License fees, Gasoline of $2,187, and Insurance of $1,638.
Investment and Insurance include $14,727 (my Medicare and my wife's estimated healthcare since she will retire soon and before age 65), gifts, and donations.
Recreational and Entertainment include travel of $15,000, Sports Equipment of $500, dining out of $8,172, theater/shows of $1,000 books/subscriptions of $300 and other hobbies of $200.
Estimated income taxes are low because I figure for the first years we will not be withdrawing from our IRAs until age 70 ½, and we will only be withdrawing the minimum RMDs once we have to.
Do you have a budget? If so, how do you implement it?
Yes and no. I know what my expenses are, but as a budget, I don't really follow it. If we want to buy something we buy it. I look at Frugalgene who makes much more than we do but her budget is much lower. So I guess I am not as frugal as I thought. Since the kids are gone, we tend to eat out a lot more plus it gets me out of the house.
We were much more frugal when we were first married. Of course, we didn't have any money then. My wife, at the time, wanted to spend more. Her philosophy was "What if we die tomorrow?" I responded with, "What if we live tomorrow?" Now I am at the point of "What if we die tomorrow?"
We do buy cars (usually new) until they are worn to the ground. We have never followed Financial Samurai's suggestion of the 1/10 rule. Our cars average about 24K when we buy (usually new). However, when we buy, we drive them forever. We do pay cash for them.
I create and monitor the finances but recently my wife has taken an interest so I am showing her where all the money is, what I do. I still do all the monitoring but I now show her everything.
What percentage of your gross income do you save and how has that changed over time?
At one point in time we were saving about 40% of our income, and now it's down to about 20%.
What is your favorite thing to spend money on/your secret splurge?
My favorite thing to spend money on is travel. I love travel. My disability impedes that a bit but that is what I love to do.
I speak and write fluent Spanish and I can understand and read French.
In 1973, I spent several months in Segovia, Spain and since then I have wanted to travel the world. I think the world opens your eyes to different cultures and different people. However, when I travel I prefer to frequent where the locals frequent and not where the tourists go.
INVEST
What is your investment philosophy/plan?
When I first started investing, I had 100% invested in stocks; I then went to 80%. I was a benefactor of the bull market of the Reagan years and also victim of the 1987 stock market crash. I didn't have a lot of money then and I was young, so I was able to weather it.
I now have about 40/60 portfolio, 40% stocks. My philosophy has been to keep with that allocation for a while now. I will reduce my stock portion to 20% to avoid so much volatility and ladder CDs and bonds for retirement. Once my wife's Social Security kicks in, I will probably invest more in stocks.
What has been your best investment?
My best investment was in Real Estate. I purchased a duplex with my brother. He convinced me to buy it with him after I was recently married. The duplex was $84,000. I was making $600 a month, and the terms were with the owner, a six-year loan paying interest only on the loan per month and $6,000 annual balloon payments (my part).
I remember I was scared to death when my brother made the proposal to me, but I did it anyway. My brother is a missionary and he said, "This was part of God's plan." Well, how could I say no to that? We sold it a few years later. I made 40K off it, and that allowed me to buy my current home. I used the 40K as a down payment and only owed 81K on the new mortgage.
What has been your worst investment?
My worst investment was Enron. Yep, I invested in that company because everyone else was doing it. I neglected to do any due-diligence. Had I looked at their financial statements, I would have seen plenty of red flags. I invested 10,000 dollars and lost $10,000.
What's been your overall return?
Since I began investing, I averaged about 8% a year
How often do you monitor/review your portfolio?
I am a portfolio-nerd. It is probably not healthy, but I look at my portfolio every day. I do use Personal Capital on my Ipad. It is the best app I have seen that monitors all your finances in one place on an Ipad.
NET WORTH
How did you accumulate your net worth?
100,000 dollars was inherited from my dad.
Our salaries averaged about 100k a year with both working. That is because my earning potential went down after forced retirement. We still managed to accumulate a decent net worth.
We worked hard for what we have. We took advantage of any company matching, and we saved of lot of our income and invested well. I also had a stock purchase plan at work. I always purchased the maximum at 85% of the stock's value and immediately when I could, sold at a 15% gain plus or minus any gain or loss (usually a gain) that took place during the holding period.
Employees need to take advantage of any financial opportunities that are freebies. Stock purchase plans, stock options offered by the company, and 401K matching are all freebies.
I also took advantage of the MBA program offered by my company. If your company pays for education, take advantage of it. As the old adage goes, "never look a gift horse in the mouth."
Always keep learning and avail yourself of any opportunities that arise from your company. And do it as soon as you can. A company can offer a freebie one day and take it away the next. I have seen that happen.
What road bumps did you face along the way to becoming a millionaire and how did you handle them?
The biggest road bump was the 2008 crash and subsequent bear market. I lost about 300K. I handled it like anyone would, by gritting my teeth and hoping one day the pain would go away. I also stopped looking at my portfolio for a while, which also was painful.
It was the most gut-wrenching time of my investing career. I also had many sleepless nights. Sometimes, I would do calculations while sleeping: "If the market dropped this much further, what would that do to my retirement plans?" Financial advisors say stay the course, but that is hard to do when you see your portfolio evaporate before your eyes.
On the bright side, before the dot-com bubble burst, I had a feeling stocks were way overvalued, and I went 90% cash four months before the crash. I felt like king of market-timers-the 2008 crisis brought me back to reality.
What are you currently doing to maintain/grow your net worth?
Currently, I am looking at de-risking my portfolio by changing to a 20% stock allocation. We will buy CDs and treasuries to get that 2.9% return (risk-free rate). I calculate I can live on 2% – 2.3% of my portfolio without touching principal when my wife retires. The 20% allocation to stocks should help my portfolio not lose too much purchase power due to inflation.
Do you have a target net worth you are trying to attain?
I think I have reached it. 20 years ago, I said my goal was 2 million, when I hit 2 million, I said 3 million, when I reached 3 million I said 4 million. I guess 5 million would be nice.
How old were you when you made your first million and have you had any significant behavior shifts since then?
I was about 39. I remember during the Reagan years when my portfolio first generated 100K in returns. That felt so good. I have been shifting over time. The first million didn't really have an impact on my allocation. I first started out in 100% stocks, then went 80/20 (stocks/bonds), then 70/30 and so forth. For the last ten years I have been 40/60. When I was 35, I started investing in individual securities. I have some stock mutual funds but most of my stock portion of my portfolio is individual securities. I have never kept much International exposure. For some reason I never trusted International funds.
When I de-risk, I will sell much of my individual securities.
What money mistakes have you made along the way that others can learn from?
Invest in index funds instead of trying to do it yourself or buying managed funds. It is not worth the headache that comes along with doing it yourself, and you probably won't beat the index anyway. But, I would still have some play money to invest in individual securities. I love doing it. It's in my nature.
Also, understand what you are investing in. Enron was a perfect example of a stock investment that ended up badly. There were all sorts of red flags. Rainforest café was another disaster. I thought I knew what I was buying. Never buy a theme restaurant stock.
If you had to give advice to ESI Money readers about how to become wealthy, what would it be?
I would say when you are young invest in Real Estate and Stocks and stay the course.
Real Estate allows you to leverage your investment using other people's money. Make sure you have a positive cash flow and the numbers make sense. Stocks are the only other way to keep pace with inflation. There is an intrinsic value to all stocks based on their cash flow.
Stocks in the short term will be volatile but in the long term will revert back to their intrinsic value.
Dollar cost average but also if there is volatility buy on the dips when everyone is selling, and sell on the highs when everyone is buying. Use bonds to reduce the volatility. Stocks have pricing power that increases over time.
Some of my co-workers became wealthy through real estate. I have noticed the wealthy buy Real Estate. You can sink your teeth in a piece of property. Stocks are paper and although both rise and outpace inflation, I like the idea of Real Estate, and it provides a stream of passive cash flow too.
My worst mistake was selling my duplex and not buying Real Estate during the housing crisis.
FUTURE
What are your plans for the future regarding lifestyle?
My wife plans to retire soon, and then we would like to travel. My net worth affords us the luxury of retiring early. I would like to move out of the area and maybe buy two houses near my son, one to rent and one to live in.
What are your retirement plans?
Financially, I would say my blog — so far we would be eating Alpo if that is what we have to depend on — fortunately, it's not. I have thought of blogging about travel we intend to do. When someone travels, people always want to know what costs are. I thought that would be an interesting perspective especially when you are disabled like I am.
Other activities include visiting and taking care of grandkids, spending more time with family, and volunteering.
Are there any issues in retirement that concern you? If so, how are you planning to address them?
My health concerns me. I plan to take each day as it comes and make the most of it. In July, I have to fly to Texas, and it is difficult flying alone because of my disorder. My sister will escort me but I have to come back alone. My wife has to work. That will be a challenge. By the time this is published, I will have already made the trip. We shall see how it goes.
MISCELLANEOUS
How did you learn about finances and at what age did it 'click'? Was it from family, books, forced to learn as wealth grew, etc.?
My background in Accounting gave me an interest in finances. I was 29 when it actually "clicked" and I started investing aggressively. My disability also forced me to save because I didn't know if I would have to retire early. After the investing bug hit me, I couldn't stop. I was the go-to person at work when it came to investing. I subscribed to Money Magazine and read any book I could find about investing. My family was of no help.
Who inspired you to excel in life? Who are your heroes?
My biggest hero and I intend to write a blog post about him was my Spanish teacher in high school. My grades were in the low Bs and Cs. My delinquency before beginning Spanish could fill books. To sum it up one way, I was caught shop-lifting at 7-11 by the owner, he called my parents and my mother came to the store and yelled "send him to Juvy, I can't control him anymore." Needless to say, after I balled my eyes out, they didn't send me to Juvenile Hall, (Juvy.)
My brother, a few years older than I already spoke Spanish, and he was in my Spanish teacher's class in previous years. I began to take Spanish in my sophomore year and I received a D for the semester. My Spanish teacher started a course for those doing poorly in Spanish beginning at the start of the new semester that lasted through summer.
I didn't look back. My grades were all As going forward. My Spanish teacher pushed me to work harder. I did. Spanish became a passion. I joined the Spanish club eventually becoming president. I began having foreign-exchange parties at my house. This lasted through college.
In college, I returned to the high school and spoke in front of his class (in Spanish). When he was on a sabbatical in Madrid, Spain, I called him when I went to Segovia (before Internet).
I had a glass of wine with him on his front lawn. He came to my wedding reception we held in California, and we have had him over for dinner.
Because of him, I learned to speak fluent Spanish. I met a girl from Nicaragua in the foreign club in college, and married her. I earned a scholarship and went to Segovia, Spain and lived with a Spanish family.
I have been closely involved with the Hispanic community most of my life now. I eventually helped start two Hispanic churches. In a sense, you can say, if not for him, my life would have been totally different.
Other than that, my wife has been with me all the way, and I have had a couple of mentors I looked up to at work.
Do you give to charity? Why or why not? If you do, percent of time/money do you give?
I probably give about 2% to charity. I give when I see, a need especially to my children. In the past, about 10% of my time has been volunteering. I have spent many hours tutoring. There is one individual in particular with whom we still have a very close relationship. She came from Peru and had difficulty because of the language barrier.
I have done taxes for many in the Hispanic community free of charge. I have devoted a lot of time in helping doctors with my disorder. They received a grant to study three rare disorders including my disorder, Episodic Ataxia. They appointed me patient advocate of the rare disease consortium of the Medical University in Rochester, New York, which they called CiNCH. I flew to both Rochester Medical Center and UCLA to speak in front of researchers, neurologists and others involved in the program. I also translated the site into Spanish.
I just finished a letter for my neurologist at the Icahn School of Medicine at Mount Sinai, New York in support of another grant to study my disorder. I once asked her how rare my disorder was, she said, "Put it this way, everyone who studies this disorder, knows your case."
Do you plan to leave an inheritance for your heirs (how do you plan to distribute your wealth at your death)? What are your reasons behind this plan?
Yes, my son, he is the executor of our estate, and I told him he will need an attorney and a CPA for distribution. It should be a relatively easy process.
The money will be split 50/50 with other designated amounts going to specific people of our choosing.