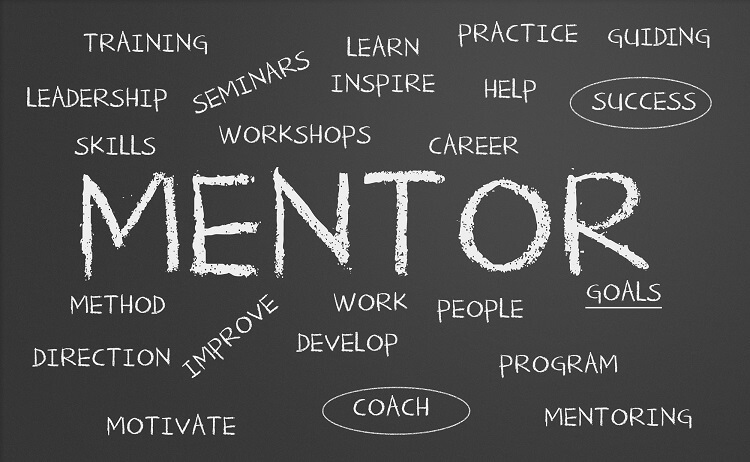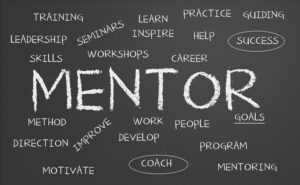 The Labor Day sale on the Millionaire Money Mentors (MMM) forums membership I mentioned on Wednesday is still going on.
If you want to take advantage of it, just a reminder that the sale ends on Monday, September 6 at 10 pm Mountain time. You can go to that post for details or simply head to the forums' main page and sign up there.
A couple things to note for those of you considering the membership:
We have had a few caching issues (isn't technology great?) where the old price of $490 is showing. If you see that, you can do two things. You can contact me and I'll see if Steve can help you fix it on your end. If that doesn't work, you can pay the $490 rate, then we'll cancel it and re-charge you $290. It's only impacted about 10% of the new members and we think we have it fixed, but since it's a possibility that some might see it, I wanted to mention it.
Second, once you sign up, there is a bit of a lag before you get your membership email. If you sign up during the day, that lag is generally just a few hours. If you sign up later at night, the emails don't go out until the next morning. If you don't receive an email, check your spam folder first, and if it's not there, send me a note and we'll get it handled.
Ok, with the administration tips out of the way, let's get on to today's post.
In the announcement article on Wednesday, I shared some comments from mentors and members to the question:
What is the most important thing you have learned from MMM?
There were so many good responses I couldn't fit them in one post (and I can't fit them all in two posts to be honest), so I thought I'd share a few more today.
Here's one from a member in response to a comment by me that "Millionaire 18 has challenged me (and all of us) with the ISE philosophy" (part of which is explained in the post What Comes after ESI? The ISE Phase of FIRE)…
I completely agree. Having a simple framework allows for quick or in depth decision making on what to do during retirement. It made me more confident that my wife and I have more than enough to retire early, and start enjoying life more.
Also the following:
Learning more about real estate investing, and being more prepared for investing in real estate once the market corrects. Understanding the health insurance options during early retirement (and Health Sharing).
Hahaha. We had quite the "debate" over healthcare. It's right up there with some of the most contested issues in money management today.
But we kissed and made up afterwards, so it's all good. LOL.
Next we have these thoughts from a mentor:
I am amazed at the level of really great questions and intellectual and genuine caring responses.
I love reading humble brag to hear of people sharing achievements.
Thinking and planning for the shift in E,S,I to I,S,E is not somewhere I would be without MMM.
Die with Nothing has given me so much to think about.
Remember, to be a mentor you have to be at least a millionaire (and completed an interview).
If millionaires are finding this sort of value from the forums, imagine what members are getting out of it!!!!
And here are some thoughts from a member:
I really appreciate having a forum of "overachiever millionaires" that provides an outlet for sharing personal and financial goals that most of my family and friends wouldn't understand, nor appreciate. There are not very many places where one would feel comfortable to share their thoughts about their money with others so openly and honestly. I have also enjoyed hearing and reading about members who have "retired early" and how they made that transition. Their daily stories has been encouraging and inspirational. I too enjoyed the book "Die with Zero" although I wholeheartedly agree that it is not a book for someone who hasn't learned how to save and invest.
And from another mentor:
I never talk with family, friends, or colleagues about money and I ignore 99 % of what mainstream media writes about money. I appreciate a forum where people that have money talk about topics that are related to money.
One member here and Die with Zero have left me thinking about how to transfer my wealth so that others can enjoy it while I am alive.
And from another:
The MMM team is full of great teachers, who will offer advice (opinions) on almost every topic. I'm learning a ton from both members/mentors.
I've learned that our MMM are full of excellent teachers, kind people and are extremely inclusive. Really have enjoyed this group.
So, in a nutshell, I'm very grateful to be a small part of a great and growing team of leaders.
And from a member:
I'm so grateful for this community! I chuckle when I think about how I was uncertain if I wanted to pay to join. I've gotten so much value.
Like others, my biggest learning is about myself. Through this community, I've learned I need (want?) accountability for long-term aspects of decision making. It's not that anyone is checking up on me, but if I post something here, I always get encouragement and good ideas for making the best choice for me in the long run. This is true about when I asked for help with my inheritance and when I asked about a sabbatical. It's so nice to have a community that doesn't know me super well, but is definitely invested in the best choices for me 20+ years down the road! Left to my own devices, I definitely overvalue the short-term. Thinking more long-term has made an impact on me.
I have also learned about so many new topics, as many others have said. I'm researching a backdoor Roth this year. I'm not looking to do a real estate syndication at the moment, but have really enjoyed learning through others in real-time. I'm also going to ask my sister if she's investing her HSA money! (I currently don't have this option at work.)
And another mentor:
I'm in awe at the different paths to wealth and to see the different personalities behind these paths in action.
I like to see different levels of what is "enough" to people. It looks to be a combination of the amount and the age of the individual. There has been plenty of great content that details that we need less than we think we do and that should help put our "enough" level in check.
I appreciated the feedback that most mentors who have participated in the 529 plan would not do this again and this helped validate the approach that I took.
Happy to be part of this community!
Here's one from a member I hope to meet this winter when I'm at The Villages:
When I first became a part of this community, although I knew there were so many varied paths to wealth, I was a little concerned with groupthink amongst the millionaire community.
However, after a few "passionate" discussions about healthcare, RE, and oddly enough, checking account balances & cul-de-sacs, I love the differing opinions brought forth and individualistic thoughts on almost every subject. LOVE absorbing the info, expanding my own realm of possibilities & watching thought processes evolve in real-time. Thank you to all of you that are making this possible for me day-in and day-out!
Here's another from a mentor responding to the quote of another saying "I'm in awe at the different paths to wealth and to see the different personalities behind these paths in action":
This is pretty much is what I was about to say, but you said it best (so I'll steal your sentence).
I never expected the range of opinions. There are very few, if any, "clones" on this forum. I don't think anyone agrees 100% on anything (and that's great!). And if you don't agree…that's still great! Haha.
From a member:
I learned real estate is not for me, even syndications because I just don't have the natural interest in it that it would take to become well educated.
This place has been a big help because as wonderful as it is suddenly to be entrusted with seven figures, it's also a lot of pressure not to mess it up. And there's been no one in real life that I could really discuss it with, while here I can see how people in a similar position to myself handle things.
And another member:
I've learned that folks here have made financial mistakes, taken hits, and bounced back. This has been important, inspirational, and steadying for me. I made a bad move at the beginning of the pandemic with a panic sell, and I probably missed out on $80k of the ride back up. At the same time, our net worth has broken new all time highs this year, and we're building out our financial plans never to be in the place we were last year again. I've gotten my real estate strategy validated by folks who are much further down the path than I am, and I'm making tactical moves to adjust in response to what I'm learning here. It's great to be able to engage with folks here who geek out about these calculated risks on the entrepreneurial side of things – not many of my close friends can really relate.
In short, this group has become much more than even I imagined when I put it together.
It's a large group of knowledgeable and experienced money managers who are willing to go above and beyond to help others do even better than they did themselves.
If you'd like to be a part of a group like this, we'd love to have you.
Hope you have a great Labor Day!