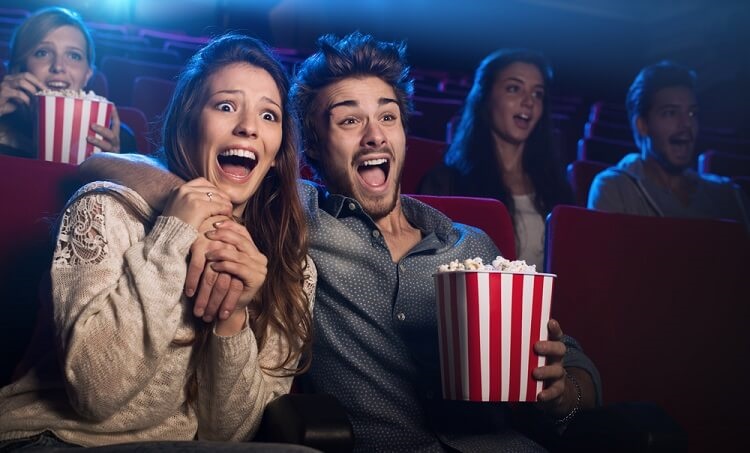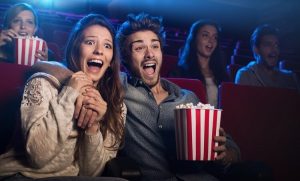 The other day I listed all the jobs I held in college and detailed what I learned from them.
Today I want to continue this series by sharing the jobs I held while in graduate school.
While I was getting my MBA, I had two jobs.
Graduate Assistant
The first was during the school year (both years). It was an assistantship where I ran the university movie theater as well as supervised some dances in the student union.
I had to work EVERY Friday and Saturday night from 6 pm until 11 pm or so (sometimes later), but it paid all my tuition, room, and board (I think, but not sure on this one) as well as $300 a month (a fortune to me) and gave me some great work experience.
Here's what I learned from the job:
Luck matters. Like the assistantship I had as an undergraduate, the people hiring for this assistantship wanted someone to make a longer than one year commitment. The previous assistantship holder was graduating with an MBA, he'd done a great job, and they wanted a two-year commitment from a new MBA student. I happened to fit the bill.
The interview is important. The one thing that sealed the deal for me was the interview. I hit it off with the hiring manager and a few days later I had an offer. It was the event that determined my future since I may not have attended that school (or maybe any school at all) without that assistantship.
You need to sacrifice for what you want. I was 22 years old. Did I mention I had to work EVERY Friday and Saturday night? Talk about a social life killer (though I could have gone out once I got off.) But I was thankful for the job and what it provided for me. Besides, I was driven like mad in grad school and a social life wasn't high on my priority list. In my mind, I left the school world and entered the career world when I graduated from my undergraduate school.
All jobs have perks. Despite the fact that I had to work every weekend, I had the weeks relatively free (simply had to pick up the movies and prep them for the weekend.) This allowed me to focus on my studies. Also, I could study while the movies were being shown. (BTW, I was ALWAYS studying in grad school and needed all the extra book time I could get.) If I did have free time, I could watch the movies for free. 🙂
Summer Internship
In the summer between my two years in grad school I got an internship at a good-sized company. It was my first "real-world" job and I learned a lot from it including:
Working with my brain was well worth it. I made something like $2,500 a month — A HUGE amount for me at that time. I knew what the average salaries were leaving grad school, but somehow they didn't really register until I saw that first check. I was rich! (Then, once I got my first job after school, I found out that lots of bills — for things like housing — come with the nice, new paycheck. Bummer.)
It's a different world from school. We learned ideas and principles in school but in the real job world, many things worked completely differently. This is one of my biggest beefs with MBA programs — they prepare you for a hypothetical world of business that does not exist. That's why, over time, the value of your business experience will trump the value of your education (it's more practical, relevant, and meaningful).
Politics is part of the workplace. Wow, this was an eye opener. I didn't expect Days of Our Lives to play out in the work world, but boy did it. It was like a soap opera combined with political intrigue. And since I was "only" an intern, I was confided in by everyone who wanted to tell their side of the story. Then again, since I was pretty green then, I'm sure I missed a lot of what was going on.
Business can be boring. I like working in the business field, but the company and the products bored me. I learned that I needed to find a good company with some products I could at least be generally interested in if I wanted to maintain my sanity.
So that's it — we're now through with all my pre-college and college jobs. For the next post in this series see My Jobs, Introduction to the Real World.