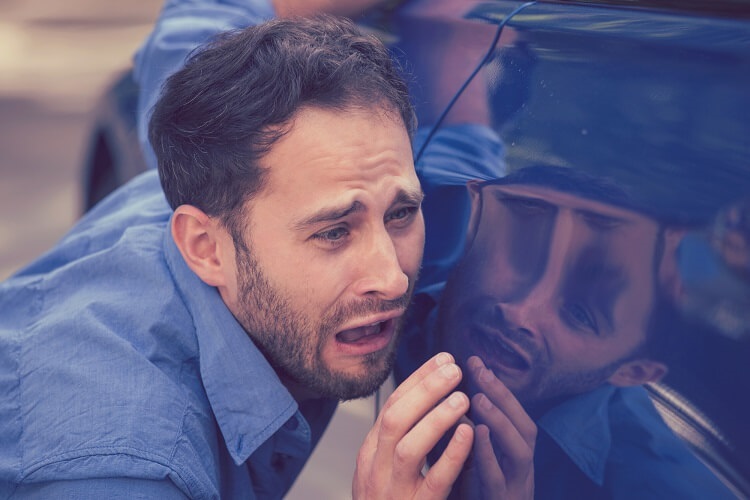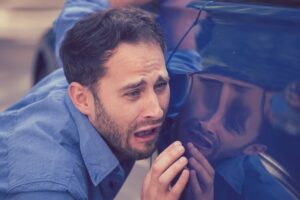 It all started with me considering how I could invest, spend, and enjoy (ISE) the rest of my life.
Those of us in the Millionaire Money Mentors (MMM) forums have been talking about ISE and spending (versus saving) in retirement almost since the day the forums launched.
This is because it's an issue faced by many who have accumulated wealth. It's common that people who are good at earning, saving, and investing — once they retire they then have a hard time reversing course and spending.
The hesitancy to spend can be for a number of reasons but the two big ones seem to be 1) retirees are afraid to spend as they no longer have any/much income or 2) they can't turn off the saving/frugal gene that helped them be successful in accumulating wealth.
As such, there's an on-going discussion filled with encouragements like "you should do it!", "go for it!", "get whatever you want, you deserve it", and so forth in the forums. The goal: spend some of that hard earned money to make yourself and those around you happier.
The "happier" part is key. After all, why spend if you're going to be less happy? Hahaha.
And I understand why this sort of feedback. Why shouldn't people who have done well financially for 30 years or so end up enjoying the fruits of their labor? It seems right and fair, doesn't it?
I even hear similar comments from our kids and my dad.
Often we'll be discussing something (like let's say a trip) and our daughter will say, "You should do it!" (She knows we have the money.)
And my dad, when we were talking about him buying his house in The Villages, reviewing his budget, etc. he said, "If I had your money, I'd be going to town! Why don't you spend it?"
As you'll see later, as is my habit now, I asked him for suggestions, "What do you think I should spend it on that will make me happier?"
He paused a moment, cocked his head, thought a bit more, and then frowned. "I'm not sure," he replied.
Exactly. And that's the problem I faced…and still face today.
That said, all this cheerleading has encouraged me to spend more than I would otherwise in some areas that certainly do make life better.
But these are generally lower-cost options, as you'll see, and not making a dent in my net worth.
More on all this in a minute. For now, let's get back to how I approached my ISE challenge.
Challenging Myself
With the encouragement of the MMMs and my family in mind, I decided to attack the issue of ISE. (BTW, when I say "I", I mean mostly me and some of my wife. If she never spent another penny on herself the rest of her life she'd be as happy as a clam.)
I started by creating a task in Todoist that simply read, "What would I do if I could do anything?"
It was a repeating task that appeared once a week and was meant to challenge me to think about what could be, what I could spend on to enjoy my life more.
And while I literally couldn't do "anything" (like buy a private island), I could do anything within the realm of reason given my net worth.
With this in mind (and it continually being brought to the forefront each week by Todoist), I spent many months brainstorming what my options might be.
I went through the regular list of items: new house, new car, travel, and so on. And the list became fairly promising. Or at least it did at first blush.
But upon closer inspection, the results were mixed at best. Some of the potential purchases which appeared that they would make me happier actually had far more negative consequences than positive ones. Ugh.
A Couple Examples
What do I mean by this?
Here's a great example: buying a Tesla (I never got to considering a specific model, it was just "a Tesla".)
At first glance, this seems like an awesome idea. After all, who wouldn't want a cool car that drives itself, saves on gas costs, and is better for the environment? Sounds like a no-brainer, right? I would LOVE one.
Except…reality isn't all rainbows and butterflies.
Really? What sort of issues could there be with buying a Tesla?
Oh, let's count the ways…
First is the worry factor.
With my current 2011 Toyota Highlander which is sporting 160k+ miles, I don't care one lick about bangs, scrapes, or small dents (which we all get in parking lots). I have ZERO concern about these.
However, if I bought an expensive and high class Tesla, I would probably fret over every possible nick. I couldn't control the rocks and road debris, but I could the door bangers…by parking at the back of every lot I went into.
But would that make me happier? Worrying about nicks, dents, and scratches and parking inconveniently as far away from the door as possible?
No, it would not make me happier. It would make me less happy. Anything that adds an on-going "hassle factor" to life will not make me happier.
Second is the real hassle factor.
I don't hear many people bringing this up, but a Tesla needs charged regularly (no surprise there) and it takes time to charge it (may or may not be a surprise as to how long the charge can take).
This is not an issue if you're driving mostly around town. You simply charge the car every night (or every few days) in your garage, while you're asleep or otherwise occupied, and you're always at or close to a full tank.
But what if you're traveling across the country — like say from Colorado to The Villages?
Well, over a few hundred miles your car's batteries begin to drain and you now need to charge them.
I think many people assume charging takes about as long as it does to fill up with a tank with gas. That is incorrect…
If you can find a supercharger (the fastest option), it could take 15 minutes to charge for 200 miles according to Tesla (who may or may not be biased, I don't know, but let me just say it wouldn't be unusual for a manufacturer to overestimate the performance of one of their products).
But can you always find a supercharger? Nope.
I have talked to Tesla owners who have traveled long distances and have had to use chargers of varying speeds. They have told me that charging takes "an hour or so." One even said that they "watch a movie" each time while their car charges.
I don't want to stop and watch a movie every few hundred miles! I want to get to where I'm going in as few stops as possible.
But it gets worse…much worse.
For fun I used Tesla's "Go Anywhere" tool and set it for Colorado Springs to The Villages, Florida.
It gave me a complete route I should drive including where I would stop for charging and how long the charging would take at each stop.
Want to guess the total charging time on that trip?
345 minutes.
Yep, an extra 5.75 hours of just charging time. Sitting there with my cat howling in the backseat for an extra fun six hours. NO, THANK YOU! This would certainly not make me happier — it's the height of HASSLE FACTOR!
I could go on with other reasons buying a Tesla wouldn't make me happier, but do I need to? Not really. But I will mention that 1) the Teslas I have sat in are less comfortable than my Highlander (which makes a huge difference on a long trip) and 2) they don't have nearly the room for when we want to take 7 people somewhere in one vehicle or to load in enough supplies for a four-month trip somewhere (like we plan to take this winter).
I admire you, Elon, but not that much. LOL!
Here's another example: traveling.
Again, at first blush, traveling seems like a load of fun with all upsides.
But if you really consider all it entails, it has its own issues.
Like what, you may ask? Well, the travel itself is THE WORST.
If a doctor told me I had three days to live I would immediately head to an airport since being in that environment for three days would seem like a million years.
I used to think going to the dentist and serving in the kids' ministry at church were bad. I tell you — they hold nothing compared to traveling.
The worst is flying. I can hardly bring myself to tolerate the painful experience that is flying these days. It all stinks. The waits, the lines, the rude passengers, the flight delays, and on and on. And yes, "stinks" is the nicest word I can think of.
Then there are the hotels. Has anyone noticed how Covid destroyed hotel service?
I stayed in more poorly run, dirty, and low-to-no service, name-brand hotels on our 2.5 month vacation in Florida last year (when we went on side trips as well as driving there and back) than I had in the previous 20 years. And I have status, credit cards, and points at most of these hotels. So if I have this experience, imagine how bad it is for others.
Given that the travel portion of any vacation is a nightmare, once you get to where you're going, it better be amazing. Otherwise, you have dealt with the torture of travel for no reward at all.
So can you guarantee that your experience will be amazing? No, you can't.
Just like the fourth cruise we took where it rained for many days. It put a big damper (pun intended) on most of our excursions.
Or what about going to Disney World? Certainly that would be worth it as the happiest place on earth, right?
Incorrect. Our last trip there will be our last trip there. Disney has not escaped the bad service blues (try, just try, getting a person on the phone or to, say, have your hotel room done on the time they promised it) that have impacted every other business. As a result they have poor service, dirty facilities in many places, rides closing regularly, apps that don't work, and on and on.
And that's not just my opinion. Many MMM members have found the same. It's a pity as I have some find memories visiting there.
This means most travel is out unless you really, really, really think it will be worth it (which I do think some is — more on that later). This just cuts the list down a lot from where it could be.
Anyway, you get the idea. Finding things to spend on to make myself happier was not as easy as it might seem — I was having a tough time finding any sort of significant spending that would make me happier.
I did find a few things, but they were mostly small potatoes.
Some of my ramped-up spending included:
Paying to play pickleball indoors on private courts.
Flying first class when I did fly (which I tried to keep to a minimum). FWIW going first class can turn a "do I have to?" flight into a "I'm looking forward to the trip" flight.
Taking more of a lifestyle vacation in The Villages (that I could drive to) versus a vacation where I had to fly and stay in a hotel.
Miscellaneous purchases here and there like new clothing for pickleball games, AirPod Pros, a PS5, a new pickleball paddle, and the like.
Keeping home utilities/temperatures at comfortable level. No more 66 in the winter and 76 in the summer.
Upgrading our home in a few ways — new flooring and paint in our bedroom, bathroom, and closet and a spare bedroom, new flooring in my office, and a new tree in our front yard.
These are purchases that did make me happier, but they are so small that at this rate I was going to die with something like $20 million left behind — I wasn't spending anywhere near where I needed to given my income and assets.
My Big Problem
Here is really my biggest problem: I'm pretty happy with my life.
I like where I live, I like what I do, I like who I spend time with, and on and on.
As such, spending money to make me happier is a tough challenge because…I'm already pretty happy.
And since I'm pretty happy, doing anything different than what I am doing now comes with a realistic risk — I could end up being less happy.
Now who wants to spend money and be less happy? No one, right?
This is an on-going conversation my wife and I have had for years. We think about some negatives associated with living in Colorado (like the winters) but when we get down to it, our lives are an 8 out of 10 here, so can we really find some place else that's better? That's a real roll of the dice as every place has cons in addition to its pros. Nowhere is perfect on every measure and, after all, an 8 is a pretty great life.
As I was trying to come up with potential ideas that would be more than $20 here and $100 there, we did have some success and that's what led us to The Villages last winter (and again this coming winter). But it wasn't a long list by any means — we needed more.
I kept getting challenged — both from myself and others — to ramp up the spending so I could be "happier."
I got to the point where I began asking people if they had any suggestions for me. I needed whatever help I could get in finding things to spend on that would make me happier. LOL.
Unfortunately, no one had any better ideas for us than we had.
The Life You Can Save
While all this was going on, I just happened to download the free book The Life You Can Save and listened to it on my phone.
The book is a hardcore look at giving, advocating core principles as follows:
The Life You Can Save: Acting Now to End World Poverty is a 2009 book by Australian philosopher Peter Singer, in which the author argues that citizens of affluent nations are behaving immorally if they do not act to end the poverty they know to exist in developing nations.
The book is focused on giving to charity, and discusses philosophical considerations, describes practical and psychological obstacles to giving, and lists available resources for prospective donors (e.g. charity evaluators). Singer concludes the book by proposing a minimum ethical standard of giving.[1]
Singer presents the following argument in the book:
First premise: Suffering and death from lack of food, shelter and medical care are bad.
Second premise: If it is in your power to prevent something bad from happening, without sacrificing anything nearly as important, it is wrong not to do so.
Third premise: By donating to aid agencies, you can prevent suffering and death from lack of food, shelter and medical care, without sacrificing anything nearly as important.
Conclusion: Therefore, if you do not donate to aid agencies, you are doing something wrong.
Singer argues that it is obvious that an adult ought to save a child from drowning unless that individual is risking something as valuable as the child's life. Singer points out that as many as 27,000 children die every day from poverty that could be easily and cheaply helped by existing charities.
Singer says that many of his readers enjoy at least one luxury that is less valuable than a child's life. He says his readers ought to sacrifice such a luxury (e.g. bottled waters) and send proceeds to charity, if they can find a reliable charity.
Singer spends time clarifying that people have a right to spend money any way they want, but says that fact does not change the way one ought to spend it. The author also notes that some people may be indifferent to the impact they could have, but says this consideration also fails to change how people ought to act.
Singer's central thesis is that, a given individual may be able to point to others doing nothing, but that individual still ought to do as much as they can. The title of the book comes from the fact that Singer addresses readers directly, asking them what they will do about "the life you can save".
If you really want a slap in the face book to challenge how you think of giving, read the rest of the Wikipedia article to get a flavor of it or even download your own free copy of the book.
Anyway, The Life You Can Save got me to thinking about how we currently give and how we might want to think about giving differently.
While reading the book and doing a bit of research on trying to get the most impact out of giving (something The Life You Can Save was pretty big on, as you can tell), I found Givewell, an organization that rates charities on their effectiveness. If nothing else, I wanted to review some of our giving to make sure we were getting the best bang for our bucks.
While I was thinking through all these issues — spending more to be happier, giving with a bigger impact, what levels of giving were appropriate, and so on — I consistently went back to the MMM forums.
We chatted and challenged each other back and forth and had some lively debates and conversations. As usual, I left the discussions with lots to think about and thankful that I had a group like this to bounce ideas off of.
Now remember, these two, seemingly different, things were happening at the same time…I was trying to figure out how to spend more to be happier as well as think of how to change my giving to have a bigger impact. It was sort of surreal combining those two as they seem to be on opposite ends of the money spectrum, but that's where I was.
To see how the story turns out, read IGE: An Alternative to ISE.