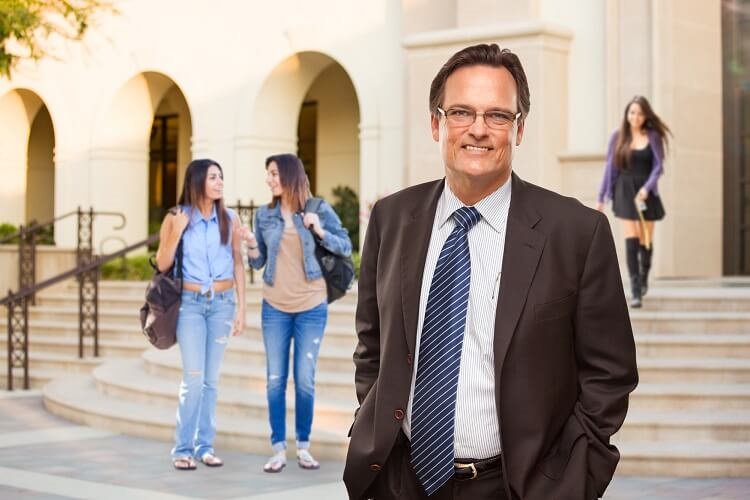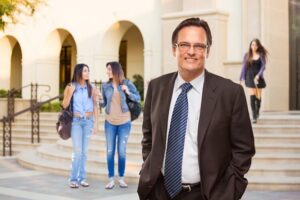 Here's our latest interview with a retiree as we seek to learn from those who have actually taken the retirement plunge.
If you'd like to be considered for an interview, drop me a note and we can chat about specifics.
My questions are in bold italics and his responses follow in black.
Let's get started…
GENERAL OVERVIEW
How old are you (and spouse if applicable, plus how long you've been married)?
My wife and I are both 60.
We have been married for 39 years.
We met in the first grade in a small Texas town.
Do you have kids/family (if so, how old are they)?
We have 3 children: son 34, daughter 30, and son 28.
We also have a wonderful daughter-in-law and two beautiful granddaughters.
What area of the country do you live in (and urban or rural)?
We live in a suburban Texas town.
We moved from a small town with a population of 2,700 to a busy area in north Texas. I was skeptical at first as to whether I would adapt to city life but the transition has been painless.
As retirees we can go places during off peak times to avoid traffic and crowds. The availability of restaurants, cultural events and shopping are well worth the loss of the "small town" feel of our previous home.
Is there anything else we should know about you?
My wife and I love to travel, see family, eat at interesting restaurants, and play with our granddaughters.
RETIREMENT OVERVIEW
How do you define retirement?
To me retirement is a place in life where I can choose to do whatever I want to do, if I want to do it.
It is also a time where we are financially able to pursue all of the things that we put off or couldn't afford while raising kids.
How long have you been retired?
We have been retired 4 years.
Is your spouse also retired?
My wife is retired. She retired 3 months prior to my retirement.
What was your career and income before retirement?
We were public school employees.
I worked 31 years as a teacher, counselor, campus principal, central office administrator and superintendent. I started in 1984 as a teacher making approximately $24,000. With additional degrees and certifications I advanced within the district and ultimately served as superintendent for 11 years. At the time of my retirement I was earning approximately $150,000.
My wife worked for 35 years as a teacher and librarian. She started in 1980 making approximately $20,000. After earning additional certifications she became a librarian and was making approximately $68,000 at retirement.
Why did you retire?
We both retired voluntarily. My job involved a good deal of stress. As a school superintendent you must answer to: a 7-member school board, district parents, taxpayers and the state. There just comes a time when you start to lose your patience and desire to try to pacify the various factions. You just know that it is time to allow someone else to take the helm of the district. You always want to do what is best for the students.
My wife retired so that she could pursue her crafting interests, spend more time with the granddaughters and travel with me. She loved her job and could have easily worked another 5-10 years.
PREPARATION FOR RETIREMENT
When did you first start thinking seriously about retirement and when did that turn into a decision to do it?
My wife would say that I have been thinking about retirement since I graduated from college in 1980.
We seriously began "plotting" our exit approximately 8 years prior to retirement. We consulted with our investment advisor to determine the possibility of our timeline. We also still had a son in college so we had to continue working to fund his undergraduate degree.
Two years prior to retirement we finalized our plan and decided on retirement dates. We would have all children out of college and we would have had time to pay down some debt amassed during the kid's college days.
What were the major steps you took from deciding to retire to developing a plan to do so?
First, we assessed our financial situation. We looked at debt and developed a plan to pay down debt so that we could enter retirement relatively debt free.
We next consulted our financial planner to make certain that our 403B investments and our Teacher Retirement pension would provide for us financially.
Approximately 1 year prior to retirement we met with our state retirement system to ascertain our expected monthly pension payments and health insurance premiums.
We wanted to make certain that we didn't enter retirement and then regret that we had made the move too soon. We wanted to be financially stable.
What did your pre-retirement financials look like?
Although we had decent salaries prior to retirement we were not in excellent financial shape due to paying for 3 children in college (2 at state university and 1 at a private university). We had accrued a good bit credit card debt ($35,000). Our 2 youngest were in college at the same time for 2 years. costing approximately $50,000 per year.
We had both contributed to our 403B programs while working and we had managed to amass a balance of approximately $275,000. This amount is not a lot by many standards but with our incredible pension plan we felt like we would be in good shape financially.
Our house equity at retirement was about $180,000.
We each had term life insurance policies worth about $100,000.
What was your overall financial plan for retirement?
Ultimately we wanted to enter retirement debt free. We knew that, with continued good health, we would be able to retire with possibly only a small house payment.
Our spending estimates were based on us staying in the house that we had lived in for 30 years in the town where we had worked. After one year into retirement we made the move to be closer to family. We sold our house and built a new home.
We knew within a couple of hundred dollars what our monthly pension payments would be. We had set them up to where upon either of our deaths the surviving spouse would continue to receive the full amount of the deceased pension. With that said we knew that we would have approximately $10,500 per month in pension income.
Our monthly expenses are:
House payment (principal, interest, taxes, and insurance): $2150
HOA Dues: $140
Utilities (gas, electricity, water, cable, internet, cell phones): $775
Car Payment: $550
Auto Insurance: $150
Groceries: $450
Dining: $875
Gasoline: $350
Health Insurance: $400
Medical & Dental Fund to pay deductibles and Dental Work: $300 (Bal. $3000)
Travel Fund: $600 (Bal. $6000)
Emergency Fund: $300 (Bal. $8000)
Life Insurance: $65
Gym Membership: $50
Mad Money ($225 per person): $450
Christmas Fund: $350 (Bal. $2100)
Wedding Fund: $300 (Bal. $6000)
Miscellaneous: $ 600
House Cleaner: $140
Donation/Pledge: $160
Total: $9,155
Many would argue that the house payment in retirement is not wise but we feel comfortable considering our current financial situation.
There are also many things that could be changed in the event of an emergency if needed.
Did you make any specific moves to prepare your finances for retirement?
At retirement our district had a generous policy to buy back unused personal days at your daily rate at the time of retirement. We used the money from this to pay off all of our credit card debt and to put down a down payment on a vehicle.
One year into retirement we sold our home and took the $180,000 equity and had a new home built. Our current loan balance is $220,000.
We continue to have our 403B funds that are performing well in today's economy. We have no real plan for these funds. We know that at 69 ½ we will have to take out the minimum required distributions but beyond that we don't foresee using these funds.
Who helped you develop this plan?
We do have a financial planner that helped us with our pre-retirement investments. He continues to manage our funds and is always available to answer any questions that we have regarding finances.
For the most part we made our own plan. I am certain that we made mistakes along the way but we feel like we are in a really good position at this point.
What plans did you make in advance to leave your job?
I informed my school board in November that I would be retiring at the end of August of the upcoming year. Most superintendent searches begin in February after evaluations and contract renewals in January. My board was very helpful in my transition into retirement.
My wife informed her principal in January that she would be retiring at the end of the school year.
Specific plans prior to retirement were mainly financial. Making certain that we were following our plan to pay down debt and making certain that our retirement system paperwork was in order and submitted in a timely fashion.
What were your pre-retirement concerns (financial or non-financial)?
I could see our financial picture clearly so that was not a huge concern.
I knew that our home of 30 years (built in 1958) was going to need a major overhaul if we continued to live there. I would estimate that we would have needed to spend $80,000 to make all of the improvements necessary for us to stay in this house.
I was also ready to move on and live somewhere else where I wasn't the school superintendent. In a small school district everyone knows you and I was really ready to fade into the woodwork and just be a common citizen.
How did you handle deciding on and paying for healthcare?
Through our retirement plan we have medical insurance coverage. We have individual coverage and we each pay a little less than $200 per month for fairly good coverage.
We also put aside $300 each month into a fund to help pay for dental cleanings twice a year and to pay for out-of-pocket medical and dental bills.
At 65 we hope to move to Medicare as our primary provider.
I am in the process now of earning my final 2 credits of Social Security credits so that we will qualify when we turn 65. I work part time as a delivery person to earn money toward SS credits.
How did you tell your family and friends of your plans?
Most of our family knew of our intentions 2 or 3 years prior to our retirement. Coming from a family of educators we were always talking about our education careers and when we might retire.
We told friends and co-workers sometime prior to the actual dates.
THE ACT OF RETIRING
How did you ultimately retire?
Retirement was fairly simple.
My wife turned in her letter of resignation in January and retired at the end of May.
I informed my board and gave them my letter in November and retired at the end of August of the upcoming year.
Within our small district everyone knew that we were retiring as soon as personnel posted our job openings. In my case, the Superintendent search process made my retirement public knowledge throughout the area.
What went well?
We both had a very positive long-term relationship with our school district and everything went very smoothly.
What didn't go so well?
Everything went according to plan.
How did you ultimately find the courage to do it?
My wife was very content in her position. Ultimately she decided to retire because I was retiring. We had plans to travel and spend more time with family and she couldn't do that working.
I had been seriously contemplating retirement for 2 or 3 years. As mentioned earlier, the stress of: district politics, standardized testing, school funding, etc. made my decision very simple. I wanted to retire and leave the constant stress behind. Retirement was one of the best decisions that I have made in my life.
RETIREMENT LIFE
How was the adjustment, especially the first few months after retirement?
I think that I went through all of the typical post retirement phases. For a while I felt guilty not working but receiving a paycheck each month. I had worked some type of job since I was 13 years old so when you stop working that is a little weird. I soon got over the guilt of not working.
One of the strangest things initially in retirement was the amount of time that I slept. My wife thought that I had some dread disease. I would take a 3-hour nap almost daily in addition to 8 hours of sleep each night. I think that the sleep was just my way of getting the stress out of my body that had built up over the years.
We loved having the ability to enjoy each other's company during the day. We would go for morning coffee and then maybe go for a late lunch. Being school employees we were never able to enjoy a day during the school week together.
How is retirement life now? What do you like about it and what do you dislike?
Retirement life is great! I love the freedom that we have to do what we want to do if we want to do it. We have traveled a lot since we have retired and we have many more trips on our bucket list.
I like that I have no demands on my time. If I want to sit on my front porch all-day and read I can do that or I can go to a movie. I really have no set responsibilities at this time.
What I don't like about retirement is a very short list. We both miss some of the people that we worked with in our school district. We do see, on occasion, some of our old friends. We meet for lunch or see each other at a wedding. We miss some of our coworkers.
What do you do with your time? What does an average day look like?
I usually get up around 8:00 am.
I have breakfast at home with my wife or I (1 or 2 times per week) go to Starbucks and hang out, read and people watch.
I often have some little project that I am working on around the house or in my garage shop.
We have dinner either at home or very often out with my wife's sisters and their husbands.
Some days I go to the gun range and shoot. Some days I work 3 or 4 hours delivering.
My wife has a crafting room and she spends a lot of time crafting, quilting and making personalized clothing for our granddaughters.
We watch a few things on Netflix, Amazon Prime, and regular TV.
We just enjoy life!
Looking back, what would you have done differently?
I would have probably tried to save more although I think we did about all that we could do given our salaries and three children.
I would have gotten my doctorate and moved to a larger district with more salary potential.
Was there any emotional impact from leaving the workforce?
As stated earlier there was some guilt on my part about not working but I soon moved past that concern. It also took me some time to realize that I was not on call 24 hours a day anymore.
The only other negative thing was not seeing friends and coworkers that we had developed close relationships with over time.
What surprises (financial or non-financial, good or bad) have you had since retiring and how have you handled them?
We have both had a couple of minor medical issues recently that showed us that our small medical fund will not go far toward paying out of pocket expenses.
My arthritic knee with doctor visits, cortisone shots and rooster comb injections has cost out of pocket about $1300 so far. My wife's broken foot with doctor visits, x-rays, CAT scan, and a boot has cost about $1300 also. So we should probably adjust our budget and increase our medical slush fund.
What are your future plans?
We plan to continue to travel as much as possible. We have plans for trips to: Canadian Rockies Train Trip, Grand Tetons, Glacier National Park, Nashville/Grand Ole Opry, Alaska Cruise, and Barcelona. Just to name a few.
We need to work out at the gym more regularly.
We want to spend more time with our grand daughters.
RETIREMENT FINANCES
How has your financial plan performed compared to what you had estimated before retirement?
We are very satisfied with our retirement position. We had analyzed our income and our expenses fairly thoroughly prior to retirement so we knew where we would be financially. We have also seen our 403B account balances rise during our current positive economy.
Can you give us some insights into your post-retirement spending and income? How much do you spend annually and on what? And where does the income to pay for your spending come from?
As stated earlier our expenses are approximately: $9,155 per month.
Our income is : $10,500 per month from our retirement pension.
We realize that we have a lot of fluff built in to our expenses and we could, if necessary, cut back considerably in many areas.
How are you handling Social Security, required minimum distributions, tax issues and the like?
I am currently working part time delivering to earn my final 2 credits for Social Security.
As a school employee hired in 1984 FICA taxes were never withheld from my salary. I am finishing up my 40 credits so that when we reach 65 we will be eligible for Medicare coverage.
Did you return to paid work? Why or why not?
As stated earlier, I am working part time earning my final SS credits. Once I have completed my credits I may work from time to time just to stay active. I enjoy seeing different neighborhoods in the area and it is great exercise.
My wife has not returned to work.
Did you find it hard going from being a saver to a spender?
Not really! We were aware of our financial income and expenses and just stick to our budget. We are blessed to have such great pensions.
Looking back, what do you wish you knew in advance?
I wish that I would have taken time to take better care of my health prior to retirement.
Health issues will probably be every retiree's biggest issue. I wish that I would have taken better care of my body throughout the years.
What advice do you have for those wanting to retire?
Plan for retirement when you get your first job.
Invest in yourself (financially and education wise).
Get a great education in a field with potential.
Try to avoid credit card debt.
Prior to retirement while you are in the planning stages learn all that you can about your pension plan and/or your investments.
Develop interests prior to retirement that you and your spouse can enjoy together.