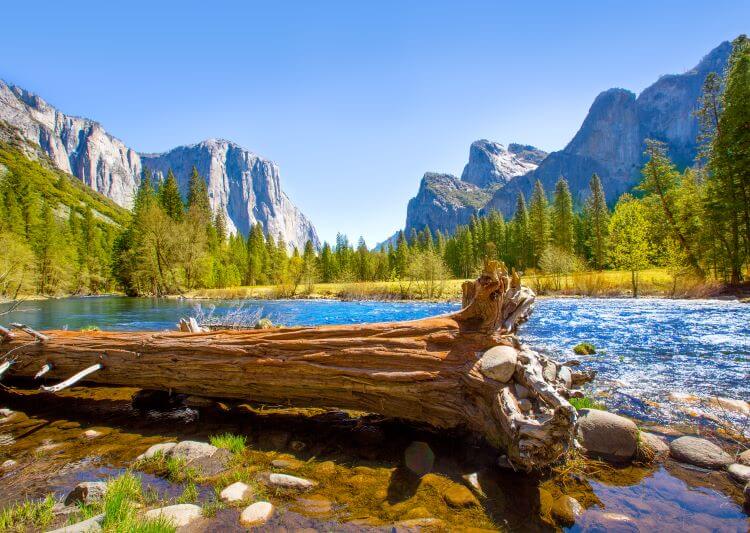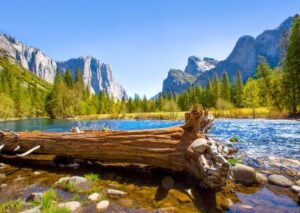 Here's our latest interview with a retiree as we seek to learn from those who have actually taken the retirement plunge.
If you'd like to be considered for an interview, drop me a note and we can chat about specifics.
This interview was conducted in January.
My questions are in bold italics and their responses follow in black.
Let's get started…
GENERAL OVERVIEW
How old are you (and spouse if applicable, plus how long you've been married)?
My partner and I are both 46 and have been together for over 20 years.
Do you have kids/family (if so, how old are they)?
We do not have any kids.
What area of the country do you live in (and urban or rural)?
We live in an urban city in the southern USA.
Is there anything else we should know about you?
I'm a cancer survivor — I'm currently in remission and doing well.
RETIREMENT OVERVIEW
How do you define retirement?
I believe retirement is not having to work for someone else on a full time basis.
How long have you been retired?
I have been retired since 2019, and my partner has been retired since 2017.
Is your spouse also retired?
Yes, we are both retired.
There was a two-year period where my partner was retired and I wasn't. But at the time, we had plans for me to ultimately retire.
I was traveling a lot for work during those two years, and it was fun to have my partner join me on some of the work trips.
What was your career and income before retirement?
I spent the first two years of my career working as a financial analyst on Wall Street. Afterwards, I moved to the industry side where I worked in the financial planning department for a couple of different companies. I did lots of budgeting and forecasting – both at the consolidated company level and at the division level. My last assignment before retirement was working on a system implementation team where I was one of the finance experts.
My partner was an educator. Throughout her career, she taught elementary, high school, and creative writing.
For my last year of work, my salary was a base of $173k and a bonus of 25%. I also received restricted stock from my company. My partner earned about $54k her last year of teaching.
Why did you retire?
My partner retired first. One day she googled "how to retire early" and came across some FIRE (Financial Independence Retire Early) bloggers. She showed me their blogs and once I read it, I realized we had enough to retire. She retired at the end of that school year.
I had just started my time on the system implementation team at my job, so I wanted to see that project through to the end. The timing of my retirement worked out well though, as I was able to get a package to leave my company when my role on the project came to completion.
PREPARATION FOR RETIREMENT
When did you first start thinking seriously about retirement and when did that turn into a decision to do it?
Although we were investing regularly, I didn't seriously start thinking about retirement until after my partner had found out about the concept of early retirement through FIRE blogs. This was a mere 4 months before she retired and just under 3 years before I retired. Once I knew we had enough money to retire, we decided that she would quit at the end of her school year, and I would quit at the end of my work project.
Previous to having found the concept of early retirement, I had no idea how much we would need to retire. I just assumed that we would work until our 60s and have saved up enough money by then.
Fortunately, understanding the 4% rule meant we didn't have to save up nearly as much.
What were the major steps you took from deciding to retire to developing a plan to do so?
I continued to do a lot of research on the concept of early retirement. I needed to understand how health insurance would work, so I focused much of my research on that aspect of early retirement.
We also evaluated our spending and started cutting costs immediately. In the few months after deciding to retire, we cut our gym membership, subscriptions, our cleaning service, and cut our lawn service from weekly to twice a month. These changes saved us several thousand dollars in annual expenses.
What did your pre-retirement financials look like?
When I retired in 2019, our net worth was about $3.6MM (excluding the value of our house).
We did not have any debt as we had paid off the house, and we had two cars which we owned outright. Roughly $1.7MM was in taxable brokerage accounts, $300k in cash, $1.1MM in pre-tax retirement accounts, and $500k in Roth accounts.
Approximately 80% of our investments (excluding the cash balance) were in stocks, 15% in bonds, and 5% in real estate via REITS.
What was your overall financial plan for retirement?
I had been tracking our expenses for a couple of years and using that information, I built a projection model of our expenses out to age 95. I increased most costs by 3%, but for items like insurance (car, home) and property taxes, I increased by 5-10%. As part of that analysis, I had a separate model for health insurance, based on estimates of the cost of plans in our area using healthcare.gov. I assumed 8-10% increases in healthcare costs each year.
I didn't assume any reduction in health care when we got to Medicare age, nor did I assume we would move out of our house (or change locations) as we aged, so there is probably some conservatism in the expense projections.
For each of our different investment accounts, I projected potential growth rates for those different investments (stocks, bonds, etc.).
I also built a model to project the income taxes each year based on our income (contract work, dividends, capital gains, Roth IRA conversions).
We planned on living off the dividends in our taxable accounts, interest expense from online savings accounts, and any potential income from contract work. We had been reinvesting dividends in our taxable accounts, but I turned that off when I retired so we could use the cash to fund our living expenses.
Did you make any specific moves to prepare your finances for retirement?
In 2017, we started to streamline our finances a bit.
We had a lot of money sitting in cash for a rainy day. We used $50k of that cash to pay off the remaining balance of our home mortgage, which we had owned for 14 years at the time. We were at an interest rate of 4.25% and just wanted to be done with the mortgage.
In addition, we started to migrate our investments to index funds, to benefit from the lower fees.
Just before I quit, we established a 5 year CD ladder, with $50k in each CD. At the time, rates were 2.05-2.40%.
Who helped you develop this plan?
I built the plan on my own, assisted by reading various FIRE bloggers to get ideas on how to structure things.
We have never worked with a financial planner.
What plans did you make in advance to leave your job?
We both made sure to max out our retirement plans early in the year we retired.
I was able to secure a severance package from my employer as my time on the system implementation project was ending, and there was no other position for me.
I made sure to have my last day on the job be the first of the month so I could get employer sponsored healthcare for one more month.
We took a 4 week trip to New Zealand just after I retired, so I made sure that I was signed up for COBRA insurance before leaving for the trip.
What were your pre-retirement concerns (financial or non-financial)?
Healthcare was my biggest pre-retirement concern.
My partner was concerned about how I would stay busy, but I knew I would figure out what to do on a day-to-day basis.
How did you handle deciding on and paying for healthcare?
As a cancer survivor, I wanted to maintain access to my oncologist that I had been with for over 8 years at the time of retirement. Although I was in remission, I needed to get tested a couple of times a year in perpetuity. Unfortunately, the ACA plans in my area did not cover that doctor or the hospital I had my treatment at. This left me in a quandary for a bit as I did not want to have to change doctors.
For the first year post retirement, I stayed on COBRA via my employer. The monthly rate was about $700 per month just for me. In comparison, while still working, the premiums I paid for me and my partner were a little less than $500 for the two of us. It was a good plan in that all of my lab work and tests were covered at 100%. So after the $700 per month premium, I just had to pay an office visit of $50 whenever I saw my oncologist. My partner went into an ACA plan for about $375 per month. She is a low user of healthcare and didn't really have any expenses beyond the premiums in that first year.
Since 2021, we have been on a small business insurance health plan. In our state, we were able to create an LLC with each of us having 50% ownership. We worked with a health insurance broker and have nationwide PPO coverage through a large carrier. I can continue to see my oncologist, and we have flexibility in what other doctors we choose to see.
The premiums for small business insurance are not cheap – in 2023, we are paying $1,370 per month for the two of us. These prices are comparable to ACA prices without subsidies. We do have high deductible plans, so we are each able to contribute to an HSA. I am in a gold plan with a $3,000 out of pocket maximum, which I will hit every year thanks to my lab work. My partner is in a bronze plan with a $6,350 deductible and $6,900 out of pocket maximum.
With my pre-existing condition of cancer, most of the other insurance options were not going to work for me – health shares or underwritten insurance, for example.
How did you tell your family and friends of your plans?
I wasn't very specific with my family – I didn't think they would understand that I was retiring from my career in my 40s. Since I was getting a package from my employer, the discussion was more about my time on the project team ending and that I would be leaving my company (and getting paid to do so).
As for friends, we have been selective on what we have told them. Some understand that we are not working and don't have plans to work full time anymore. With other friends, we just tell them that we are doing contract work.
THE ACT OF RETIRING
How did you ultimately retire?
We were both very quiet about retiring.
When my partner retired, she didn't make it official until after the summer break. She sent in an email to her school administrators notifying them that she would not be returning in the fall. She privately texted other teammates and people she was closer to.
At my job, I did not tell anyone I was retiring. I just said I was going to take time off to travel and see what happens. Some people mentioned the concept of early retirement, and I hinted to them that it was something I was thinking about.
What went well?
The best thing we did was to get on an airplane a few days after I retired. We went on a 4 week trip to New Zealand where we rented a car and did a road trip. It felt like being on vacation, with the only differences being that I didn't have to check work email, and I didn't have to return to work when we got home!
And by the time we did get home, I was ready to start on my own projects. I wasn't even thinking about work.
What didn't go so well?
Honestly, we really didn't have any complaints about retiring.
If I were to nitpick on anything, it would be that I wish I had sent my departure email the day before my last day of work. I sent it literally before walking out of the building.
In the 2 minutes after sending it out (before shutting down my laptop), I got a couple of emails wishing me well. It would have been nice to at least acknowledge those messages instead of immediately leaving the building!
How did you ultimately find the courage to do it?
My partner had virtually no issues with quitting because she was burnt out. She had a little bit of trepidation, but her parents retired early as well, so she took courage from them.
I knew that my implementation project at work was ending, and I really had no desire to continue much longer. I do think because there was an end date to the project, that it was easier for me to be OK leaving. If I had to pick a random date on my own to retire, I think I might have struggled more and stayed on longer.
For a short while after retiring, I did wonder if I should have stayed a few more months. I would have been able to contribute to my 401(k) for another year, and I would have vested on another tranche of stock.
The last two months on the job were pretty slow for me as I was winding down my responsibilities. This mislead me into thinking that it could have been like this for several more months. Had I stayed longer, I would have been busier. So although it was easy to think that I could have just hung out at work and earned a paycheck by not doing much, this would not have actually happened. And not only would I have had to put in real work, I would have had to complete another year-end performance review. Nobody likes doing those!
In the end, it worked out well for me. Had I stayed 4-5 months longer to get the extra compensation, I would have retired just when the COVID-19 pandemic was beginning. We would not have been able to travel, which would have been a big disappointment.
RETIREMENT LIFE
How was the adjustment, especially the first few months after retirement?
We had to re-negotiate how we use our space at home. Originally, we just used one office but learned that we needed separate office spaces to pursue individual projects. I use a room downstairs, and my partner uses a room upstairs.
We had to re-negotiate household chores. When only my spouse was retired, she was doing almost all of the cooking and chores. It has taken a couple of years since I quit to figure out how to split the chores equitably.
We've had to work on our communication skills. During our third year in retirement together, we figured out a system of communication specifically for touchy subjects. This doesn't mean we don't still get into fights, but it has drastically decreased our conflicts, and we are able to communicate better.
How is retirement life now? What do you like about it and what do you dislike?
We are both glad we retired when we did. Especially with COVID, I can't imagine having had to deal with all the changes of working from home full time and then navigating back to the office safely.
We enjoy the freedom to do what we want when we want. We enjoy not being on someone else's schedule. We enjoy being able to travel for weeks at a time instead of having to rush everything into a week.
The only bad thing was that COVID limited our travels in 2020. But we managed to adapt and did road trips instead of flying.
What do you do with your time? What does an average day look like?
Here is what our days look like when we are not traveling:
We eat all of our meals together. I cook and clean dinner and my partner cooks and cleans lunch. We take turns preparing breakfast, although I do it most of the time.
We usually exercise together for at least an hour a day. This includes jogging, biking, walking, playing tennis, swimming, lifting weights, calisthenics, and yoga.
In the last year we started learning Spanish together via videos. We usually spend 30 minutes a day on Spanish after dinner, plus we try to speak Spanish during many of our meals.
In between meals and exercise, we usually spend time separately to work on our individual projects that we list below.
We enjoy traveling – in 2021 we were away from home for about 50 nights and in 2022 we traveled for over 100 nights. Our trips have been a mix of international travel and domestic.
Domestically we enjoy hiking at National Parks and State Parks. Since 2021, we have visited 14 National Parks. We have plans for possibly 10 more this year.
Internationally, we enjoy visiting larger cities but also exploring nature. Since my retirement, we've visited 7 countries and 16 states. In 2023, we already have plans to visit Central America and Europe.
When we travel, we are usually out exploring between 4 to 6 hours a day. We try to stay in a city for 5 to 7 days, so we have time to go at a slower pace.
What are the major activities that fill up your time in retirement? Are there any new ones you're planning to try?
Me: trip planning, creating financial models, managing our finances/investments, household chores and paperwork (insurance, etc.), taking paid surveys, volunteering (voting rights)
Partner: writing, reading, household chores, interest groups (theater, book club) playing online games, jigsaw puzzles, volunteering (food security, editing)
Together: exercising, traveling, learning Spanish, YouTubing, some volunteering
We are thinking of doing solo trips this year. Normally we love traveling together, but for example, I want to take a train trip across the country, and my partner is only lukewarm about it.
My partner started to submit her writing to publications and is enjoying the process.
What is your social life like?
We are not very social people, preferring small individual interactions over large groups. COVID hit right after I retired, so that definitely held us back from a lot of social engagements.
As a cancer survivor, I want to be careful about not getting sick more than I need to, so we have been selective in what social activities we attend.
Looking back, what would you have done differently?
Nothing. We have no regrets about anything.
And if we did have regrets, we would just reflect on that and change what we do next time (if appropriate).
Was there any emotional impact from leaving the workforce?
Yes. Pure joy, gratitude, and freedom. We were both ready to be done with full time work.
We still experience "negative feelings" (sadness, anger, boredom, restlessness, etc.) in early retirement. But since we're not working, it's much easier to deal with our emotions and maintain mental health.
What surprises (financial or non-financial, good or bad) have you had since retiring and how have you handled them?
We use time very differently, and we didn't really understand how differently until we were early retired. I'm very disciplined with my time and like to pace myself and have a schedule to follow. I like to approach my projects in a methodical, steady manner.
In contrast, my partner will get super excited about a project and might work on it obsessively for a concentrated period of time. This sometimes leads to burnout for her, but she just stops or dramatically lessens her intensity when this happens. Then she'll re-gain excitement for the idea and the cycle will begin again.
Occasionally, we run into conflicts because we approach life so differently, but for the most part, we embrace our differences and have learned from each other and harnessed each other's strengths for the greater good of our relationship.
My partner says she admires my discipline and has followed my example in some aspects of her day, and as a result, she is more focused with her projects. She's taught me that early retirement is about taking risks and trying new things that I'd never tried before.
Another thing that's surprised us: everyone knows the old saying, "Distance makes the heart grow fonder." Well, we're never distant from each other, because we're both early retired now. I wonder if this constant nearness makes us take each other for granted. My partner wonders if being in her pajamas or loungewear so often, she's lost some of her "glamor" and "mystery." I think this has affected the romance department of our relationship a little bit.
To counteract this "nearness problem," we spend time doing our own thing separately. My partner is trying to spend more time outside the home, now that things have opened up more since the pandemic.
What are your future plans?
More travel! Our longest trip has been just about a month. I would like to be able to travel several months at a time and take things even slower than we are now. A long term goal would be to drive around the US for a year, spending a week in each of the lower 48 states.
The wonderful thing about retirement is that there are always surprising opportunities we can jump into.
RETIREMENT FINANCES
How has your financial plan performed compared to what you had estimated before retirement?
I originally assumed we would spend about $60k per year in expenses (excluding taxes and investment activities). We spent less in 2020 and 2021, thanks to the pandemic, and way more in 2022 (see table in next question).
We've seen wild swings in our net worth (both in 2020 and 2022). As of January 2023, our net worth is up to about $4.1MM, or +13%, since I retired (excluding the value of our house).
I will admit that it was a little nerve-wracking to see the stock market drop so much in early 2020, just months after my retirement. But I was able to take advantage of that dip by doing some tax loss harvesting, which helped me offset gains elsewhere.
Most of our investments are in low cost mutual funds or EFTs – currently the average fees on our portfolio are 0.12%. We do have a small portfolio of dividend paying stocks, but have been slowly selling off some of these holdings.
Can you give us some insights into your post-retirement spending and income? How much do you spend annually and on what? And where does the income to pay for your spending come from?
The below table summarizes our spending in the three years since we have both been retired.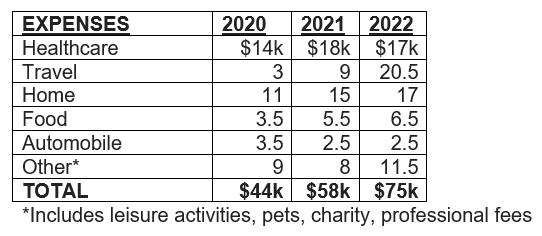 In addition we spent $1k net on income taxes in 2020 and $8k in taxes in 2022. In 2021 we received a net refund thanks to all of the COVID stimulus payments.
In 2021, we spent about $150k on a large home improvement project on our house, not reflected above.
The pandemic obviously impacted our expenses in 2020 and 2021, as we didn't travel nor eat out as much. Going forward, I think $75k will be our baseline annual expenses.
We are funding these expenses through the dividends in our taxable accounts, occasional contract work, interest income from online savings accounts and CDs, and bank account bonuses. For our large 2021 home improvement project, we did have to sell some of our investments.
We made $37k in income through working in 2020, $2k in 2021, and $11k in 2022.
Another way we fund our retirement is to buy discounted gift cards. We've saved about $1,000 in each of the last two years by doing this.
When we don't have income from work, we keep our excess cash in a high yield online savings account and transfer to our checking account on a weekly basis as needed to pay bills, etc.
How are you handling Social Security, required minimum distributions, tax issues and the like?
Since we are only in our mid-40s, I haven't thought much about Social Security yet. However, one of my 2023 projects is to do more research on Social Security and understand how it would impact our numbers.
As for taxes, we are doing Roth conversions each year up to the 12% tax bracket. A little under 30% of our portfolio is in pre-tax accounts. I have done the math and it shows that if we don't do any Roth Conversions that we will have substantial RMDs, causing us to hit the IRMAA limits with regards to Medicare.
Did you return to paid work? Why or why not?
I have had a few part-time contract work gigs since retiring. In each case, the project was for someone I worked with previously and they reached out to me to see if I was available. I never had to ask for work.
Since COVID, I have only done these projects on a remote basis. In the beginning, I worked about 4-6 hours a day. Now, I am only working about 2-3 hours a day when I take any projects. In 2020 I worked about 400 hours, in 2021 I worked 0 hours, and in 2022 I worked just under 100 hours.
I wanted to do contract work to see what it was like and to at least have some experience as a contractor. In addition, I felt it was good to keep up my analytical skills.
My partner has also done some part-time teaching over the years.
Did you find it hard going from being a saver to a spender?
Not really. We had cut a lot of costs leading up to our retirement, so it wasn't too hard to still keep spending money.
It helped having a decent cash balance at the beginning of retirement – it meant we didn't have to take from our investments in the beginning.
Looking back, what do you wish you knew in advance?
I wish I knew earlier the benefits of keeping things simple and investing in index funds.
Back in the early 2000s, I had bought a handful of actively managed mutual funds. The fees were less than the category averages, but it would have been much cheaper and simpler if I had just stayed with index funds.
What advice do you have for those wanting to retire?
Know thyself. Are you super social? The type of person who needs a set schedule? Think about who you are and how you can best support yourself in early retirement. Consider why do you want to retire: To travel? Spend more time with family? Do passion projects? And if you don't know yourself well, early retirement is a way to get to know yourself better.
Try new things. Don't be scared of "failing." You might be "bad" at the new things you try. Who cares? It's important we have a growth mindset, and they only way to do that is to stay open-minded and to explore new options.
Grow your emotional intelligence. Learn how to cope with being bored, sad, mad, or lonely during early retirement. (We had all these emotions when we worked too.) The difference is we can no longer blame work for our bad moods or use work as a way to "stay busy" to avoid important issues in our lives.
It's OK to not be busy all the time. Don't feel pressure to have to be active or productive.
Be OK with changing what you do over time. I was reading a lot in the beginning of my retirement (3-4 books a month), but now I am barely getting through a book a month.
Retirement is a process, not a destination. It is an ever evolving experience that can bring wonder, joy, and new opportunities. Embrace it!