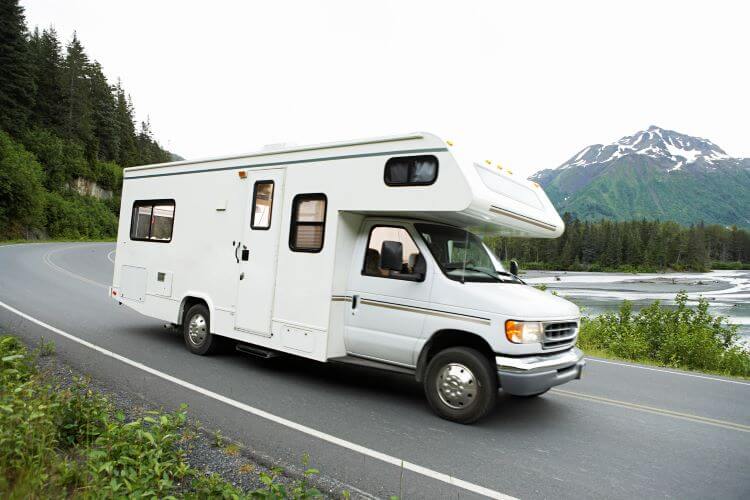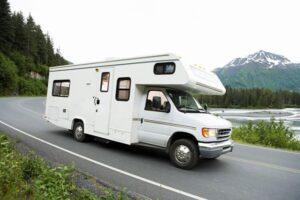 Here's our latest interview with a retiree as we seek to learn from those who have actually taken the retirement plunge.
If you'd like to be considered for an interview, drop me a note and we can chat about specifics.
This interview was conducted in May.
My questions are in bold italics and their responses follow in black.
Let's get started…
GENERAL OVERVIEW
How old are you (and spouse if applicable, plus how long you've been married)?
I just turned 60 (born in 1963).
My wife just turned 58 (born in 1965).
We will celebrate our 35th wedding anniversary later this year (married in 1988).
Do you have kids/family (if so, how old are they)?
Yes, we have 2 grown children who are out of the house and contributing in their own unique ways to the world.
Our son, who is in the military, is turning 32 this year (born in 1991) and our daughter, who is in software development, will be 30 this year (born in 1993).
Our son and daughter-in-love, who have been married for just over 5 years, just had our first grandchild! We've been waiting a few years for this wonderful life event.
2023 is shaping up to be a milestone year for us!
What area of the country do you live in (and urban or rural)?
We have lived in the same suburban area of a midwestern metro area since we were married in 1988.
We built our house here in 2002 and enjoy the view of the woods and small lake.
Is there anything else we should know about you?
Just for your information, I was Millionaire Interview 230 a couple of years ago in 2021.
RETIREMENT OVERVIEW
How do you define retirement?
I define retirement as the ability to stop working in a job or career that is not enjoyable and to pivot to what gives meaning and purpose.
That may mean another type of work or volunteering or some types of recreation; most likely a combination of all of those.
How long have you been retired?
I have been retired since the end of February 2021 (a little over 2 years as of this writing).
Is your spouse also retired?
No, she continues to run her small business as a solopreneur.
One of my part-time work duties is to be her bookkeeper and tax guy.
What was your career and income before retirement?
My career was almost 40 years with the United States Air Force related to aircraft maintenance and then weapon system acquisition.
My income was a little over $110,000 per year at the time of retirement.
Why did you retire?
There were several reasons for my retirement:
A full year of full-time telework which became increasingly annoying
A decreasing workload due to some inter-service (DoD) issues
A couple of financial advisors confirming that we would be fine financially
My desire to move on to something else with more flexibility and meaning
PREPARATION FOR RETIREMENT
When did you first start thinking seriously about retirement and when did that turn into a decision to do it?
I started thinking seriously about retirement when I turned the required minimum age (RMA) of 56 for federal service in March 2019.
As stated above, after a full year of full-time telework and decreasing workload, I made the decision to do it.
What were the major steps you took from deciding to retire to developing a plan to do so?
We confirmed with a couple of financial advisors that it made financial sense to pull the trigger on retirement. In order to facilitate that we did maintain a record of where every dollar went for years.
That allowed us to establish a very realistic spending plan for retirement.
In addition, we decided it made financial sense to go ahead and pay off our primary residence mortgage. We just felt better about having our home free and clear in retirement and we did save a few thousand dollars in interest by doing that.
What did your pre-retirement financials look like?
Around $1.25M in assets / $55K liabilities.
So, around $1.2M net worth which included the following:
$660K – TSP (401(k) equivalent)
$330K – Real Estate (home)
$190K – Roth IRAs
$70K – Cash
$55K – Mortgage on Home
I recently turned 60 so I'm beyond the 59.5 age requirement to withdraw assets if needed.
What was your overall financial plan for retirement?
Prior to retirement I believed, based on our spending, we could live within my projected pension amount. That has proven to be accurate during the first two years of retirement.
I continue to track all income and spending in Quicken and monitor average monthly expenses since my retirement date. So far, so good.
We plan on withdrawing some of our investment assets to meet increased spending goals prior to taking social security.
Did you make any specific moves to prepare your finances for retirement?
We remained in our existing home. The only specific financial move I made in preparation for retirement was to go into 100% short-term U.S. Treasury securities in my Thrift Savings Plan (401k equivalent).
I expect to reallocate those assets in early retirement. It did pay off since we avoided some sequence of returns risk when the stock markets declined early in my retirement.
Who helped you develop this plan?
I made this plan on my own from studying many books on retirement and a general desire for safety (removing sequence of returns risk) moving into early retirement.
Some of the books included:
Your Retirement Quest by Alan Spector & Keith Lawrence
You Can Retire Sooner Than You Think by Wes Moss
What Color is Your Parachute for Retirement by John Nelson & Richard Bolles
Keys To a Successful Retirement by Fritz Gilbert
Reimagine Retirement by C.J. Cagle
Third Calling by Richard & Leona Bergstrom
The Retirement Reformation by Bruce Bruinsma
Win the Retirement Game by Joe Casey
What plans did you make in advance to leave your job?
Other than the financial plans already discussed, I didn't really make any plans other than attending several retirement seminars and then informing my management of my intention to retire a few months prior to retiring.
What were your pre-retirement concerns (financial or non-financial)?
I was most concerned about the possibility of inflation (which has proven to come true) along with finding some part-time work that would be meaningful (continue to look for that).
As stated above, I do the bookkeeping and tax work for my wife's small business.
How did you handle deciding on and paying for healthcare?
As a federal employee one of my most valuable benefits is taking Federal Employee Health Benefits (FEHB) into retirement with me.
We continue to pay the same amount for the same health coverage in retirement as before retirement.
How did you tell your family and friends of your plans?
Most of my family and friends were well aware of my dissatisfaction with my full-time employment leading up to retirement.
They understood the decision to retire "early" at the age 57 (almost 58).
THE ACT OF RETIRING
How did you ultimately retire?
Due to the COVID pandemic, our entire office was teleworking full-time.
After a year of that it became very frustrating so I informed my management of my planned retirement date a few months prior. I was able to make sure another co-worker was "up to speed" on what I was doing before retiring.
My actual day of retirement consisted of going into the office when no one else was there and leaving my computer on the lead IT technicians desk.
What went well?
It all went well and as planned.
Ultimately, it was quite anticlimactic.
What didn't go so well?
Nothing that I can think of.
How did you ultimately find the courage to do it?
By getting the green light from a couple of financial advisors along with the support from my wife and immediate family, there was nothing to hold me back from retiring.
Not having a lot of satisfaction in my job was also a key factor.
RETIREMENT LIFE
How was the adjustment, especially the first few months after retirement?
The adjustment was fine. It just took a few weeks to get into a more relaxed routine.
Because I had been home teleworking due to the COVID pandemic, my wife and I had already gotten used to being around each other much more than when I had been going into the office.
How is retirement life now? What do you like about it and what do you dislike?
Retirement is great! I most enjoy the freedom of time and the ability to do what I determine to be important for me and those close to me.
I can't really think of any dislikes other than still seeking some part-time meaningful work although that is starting to materialize.
What do you do with your time? What does an average day look like?
Most mornings have a slow start and begin whenever I wake up naturally.
I then spend some quiet time reading Scripture, praying, and reading news articles & blogs.
After breakfast, exercise comes next for about an hour and consists of a combination of aerobic and strengthening exercises.
After lunch, in the afternoon, I spend time on various projects around the house or out hiking or riding my bike.
Usually dinner is with my wife at home and then we spend time in the evening reading or watching something entertaining or informative.
Most people would probably find my routine fairly boring 🙂
What are the major activities that fill up your time in retirement? Are there any new ones you're planning to try?
Major activities include:
Home projects
Reading (both fiction and nonfiction)
Hiking
Biking
Meeting with other people for one-on-one or small group discussions
Preparing for a few small group activities that I administer
I've also started doing some logistics work (planning and driving) for delivery of disaster relief supplies for a couple of national relief agencies.
What is your social life like?
My social life consists of church activities, meeting with people one on one, and once in a while doing things with other couples.
We also continue to host RV boondockers at our home and enjoy meeting people from all over as they travel through our area.
Looking back, what would you have done differently?
The only thing I would have done differently, is to try harder to find meaningful part-time work before retiring.
Ultimately, I just made the decision to retire and then to work on finding some part-time work.
I'm well aware of the phrase "Don't retire from something; retire to something," but that just didn't work for me.
Was there any emotional impact from leaving the workforce?
Nothing other than the joy of not having to commute or telework anymore.
Interestingly, when our grown children came to visit a few months after I retired, they both commented that I seemed "changed in a good way". That was confirmation that I had done the right thing by retiring.
What surprises (financial or non-financial, good or bad) have you had since retiring and how have you handled them?
The severity of recent inflation was a bit of a surprise.
In response to that, we've just continued to monitor our spending and live within our means like we did before retirement.
Recently, the rise in interest rates have allowed us to earn more than we expected on our fixed income investments.
What are your future plans?
Since the recent arrival of our first grandchild, my wife and I are in the process of considering renting out our primary residence (that we had built in 2002) and getting a recreational vehicle (RV) to travel full-time for a few years.
Since our son is in the military, we're not sure where they will live in the next few years so we prefer to be flexible in where we live.
RETIREMENT FINANCES
How has your financial plan performed compared to what you had estimated before retirement?
I'm pleasantly surprised that our net worth has continued to grow and that we've been able to live within my pension amount.
Can you give us some insights into your post-retirement spending and income? How much do you spend annually and on what? And where does the income to pay for your spending come from?
Insights into our average monthly spending since retiring in early 2021 are as follows:
$865 – Taxes (Federal, State, City, School)
$590 – Charity (Missions, Church, Family)
$490 – Savings (for short term needs)
$820 – Shelter (insurance, property taxes, utilities)
$625 – Food (groceries, eating out)
$290 – Auto (fuel, insurance, repairs)
$485 – Medical (insurance, copays)
$395 – Recreation (travel, movies)
$420 – Miscellaneous (Clothing, Cell, Gifts, Haircare)
As stated previously, my pension of around $4,900 per month has basically covered all of our actual spending since retiring in early 2021.
How are you handling Social Security, required minimum distributions, tax issues and the like?
Since I just turned 60, I'm not to the age that I need to deal with any of those issues yet.
We are doing some initial planning on when to take Social Security and watching the RMD rules change.
I'm always on the lookout for ways to save on taxes but they do seem to be inevitable.
Did you return to paid work? Why or why not?
No, part of the reason I'm not doing any paid work is that about 1/3 of my pension is subject to the same earnings test as Social Security.
Since I'm under my full retirement age, they would deduct $1 from my pension for every $2 I would earn above the annual limit of $21,240 (for 2023).
Did you find it hard going from being a saver to a spender?
Yes, I can relate to the research that shows some people who have been savers and investors during their lifetimes, and have become wealthy, find it difficult to change and become spenders.
Looking back, what do you wish you knew in advance?
I can't really think of anything other than how high inflation can rise in a short amount of time.
What advice do you have for those wanting to retire?
Study what it takes to really retire in your personal situation.
Make a solid plan to retire if that's what you want to do.
Once you've hit your plan parameters to retire, pull the trigger and don't look back!