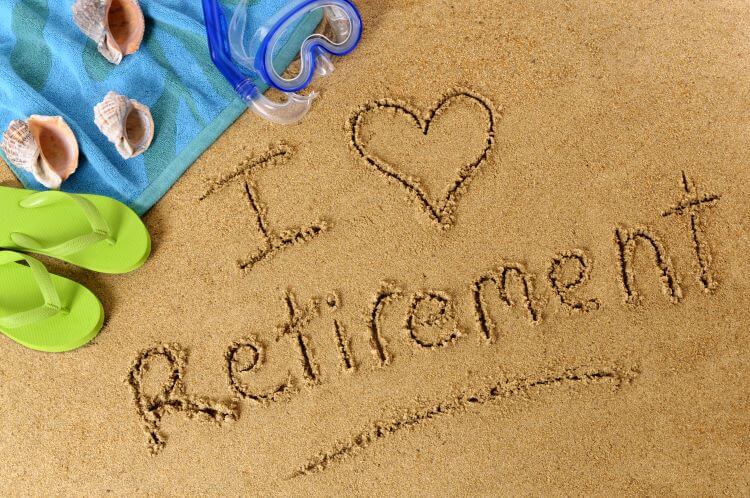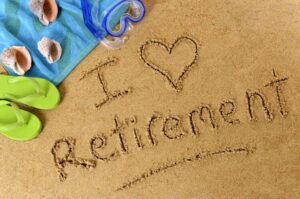 Well, here we are – it's time for another retirement update where I share what it's like in the retired world of ESI!
My last official update was Retirement Update: 7 Years. You'll want to read that one to catch up if you missed it.
With that said, let's get started…
Life
Lots has happened over the course of three months. Here are the highlights of general "life" activity:
My wife went to Pennsylvania from August 9-16. She's been going every year about this time to spend a week with her sisters. This year was like the rest – they had a great time and I ate a ton of junk while she was gone. Lol.
My wife got back just in time for our only hurricane of the year (so far) on August 30. It sounded like the world was going to end based on the weather reporting and we prepared accordingly (I think we're still drinking water we bought for that time). In the end it was a day at home with some rain and wind, but less than what we get with the average thunderstorm that moves through. What a non-event for us (one of the advantages of living inland – the storms weaken dramatically once they hit land).
My cousin and his wife were down for the hurricane. They visited and stayed with my dad and all of us went out to eat at our favorite BBQ place. They like it down here and could be homebuyers in the future.
My dad and I only saw one movie this quarter – The Equalizer 3. We loved it! On the good news front, the Old Mill Playhouse (which lives up to the word "old") in Lake Sumter Landing will now be managed by Epic Theaters, a chain well-known in Florida. I'm hopeful they'll make several changes and bring the theater up to at least the last decade in seating, ticket purchasing, etc.
It seemed like a million years, but we finally got back to football season. I have LOVED the NFL package on YouTube TV and use the "key plays" feature to "watch" 4-5 games a week. Very nice indeed. And I've enjoyed watching Colorado football as well with all they have going on this year.
We had friends from the Millionaire Money Mentors (MMM) forums come down in September for a lifestyle visit. My wife and I took them out one day and had a GREAT time – such nice, interesting, and fun people. It was a pleasure to introduce them to The Villages.
It has been HOT here. I know, it's been hot everywhere. But it's not really the hot that's been working on me but the length of the heat – I don't think I've stopped sweating since mid-February. Ugh. A barista at a local coffee shop said it best IMO: "It's always summer here – just different variations of it." LOL.
We attended the Villages Homeowners Advocates (VHA) presentation on Sumter County services. We now know more about the local government here than we've ever known about any place we've ever lived.
We attended a neighbor's Labor Day party – one of my rare appearances at a party. We get lots of social time (much of it just walking around and seeing people) and I need to pace myself as I'm an introvert by nature.
We had another great lunch with friends from MMM who live in the area. This time we met at Disney Springs, got some AMAZING cookies, and had a fantastic lunch. It's such a good group (4 couples this time) and the conversation was great. If you follow me on Instagram you've already seen photos of our time there.
We've been to a few events throughout The Villages like the Heritage Festival and Farmers Market. The festival scene is ramping back up now that the weather is cooling and people are coming back. It was pretty sparse during the summer (and still is), but I know the hoards are coming in January if not before!
I signed up for two classes from The Villages educational arm called The Enrichment Academy. I've had the first one already, described as follows: "Drone Flying Basics — Drone Flying Step 1 is designed for new and prospective drone flyers. This course covers general drone information, rules, and regulations for flying, guidance for buying your first drone, basic flying skills, and best practices. Drone ownership not required."
The drone class did exactly what I wanted from it – gave me the key basics on the subject that then allowed me to decide whether or not I wanted to make it my hobby. As of now, I'm going to pass. It's too much time, effort, money, and frankly isn't as interesting to me as I thought it would be. As such, I think the class was money well spent!
The other Enrichment Academy class I have is in a week or so and listed as follows: "Coffee Home Roasting and Tasting — A presentation of coffee history, principal world growing regions, the top rated single origin coffees and a discussion of coffee roasting with a full roast demonstration. Participants will be able to taste fresh roasted and brewed coffee from seven major growing regions of the world." Sounds fun, yummy, and educational all at the same time, right? 😉
My next door neighbor has launched a Philly cheesesteak food truck with his son. They brought it to his house one weekend and we chowed down on some nice sandwiches. I wish them the best, but the food truck business is certainly not for me (and especially in retirement.)
My wife and I took a mini-vacation to Raleigh, North Carolina (lots of photos on Instagram) for a few days in September. We had considered spending a month in Asheville, NC this summer to beat the heat (but we didn't) and when planning for that trip had read a lot about Raleigh and wanted to see it. It was a one-day drive (nine hours) so it wasn't bad at all. My dad moved into our house that week and took care of our cat, so that was very nice as well.
My brother-in-law, who lives in Vero Beach, came up and spent a night with us in mid-October. It's been awhile since I've seen him so it was a good visit.
My wife has been super-active in The Villages. Here are a few of her regular activities: Water aerobics, women's group (meets Wednesday nights at a neighbor's house), church (serves in the kids ministry), beach tennis, Bunco, pickleball DUPR and drill classes, and even more that I'm forgetting. She loves it here!
My wife and I saw Jay Leno perform at The Sharon Theater on October 20. I was glad we went to see him and he was "good," but I probably wouldn't go again.
My dad comes over every Saturday for a cookout. After we eat, we've been watching The Golden Bachelor. I think The Villages missed a great branding opportunity – they could have sponsored the show! LOL. Anyone else watching this?
My wife and I celebrated our 32nd anniversary in October. She has the patience of a saint to live with me that long!
At the end of October we hit all of the following in one day: Art Show (talented Villagers displayed and sold their pieces of art), charity show (local charities told us about themselves, what they did, etc.), and Halloween festivities at Brownwood Square (haunted houses, music, booths at shops, food, kids' carnival games, and candy for the kids. Also saw many of our friends do the "Thriller" flashmob dance!)
We just had our house inspected as our one-year warranty expires in a month. Many here do this, then phone in all the things that need to be fixed to The Villages to get them repaired before the warranty expires. We didn't have anything major, but did have enough that the inspection was worth it.
Health
As you know, I prioritize being healthy in retirement. Here's how I did this past quarter in this area:
I have re-done all my physical activities over the past couple months. As you may recall, I had ramped up to playing pickleball 5-6 times a week. Well, I strained some abdominal muscles by doing too much (I'm still working through this issue), so I have actually suspended playing pickleball for the time being (it's been about a month since I've played). I hate doing that, but it's the only way to get back to being fully healthy (I had this one other time in Colorado, but this time it's much worse.) I hope to be back soon!
Also on the pickleball front, I got the new Collin Johns paddle, which I love, so I really do want to get back out there soon. But when I do it will be three times a week at most – at least to start.
Given the above, I moved back to my standard/baseline level of working out – six times a week – three weights and three cardio. And I've replaced the pickleball with more walking (which is easier to do now that the weather isn't as hot.) My annual average steps per day is about 15,500 and is going up as the weather cools. It was tough to get in my steps this summer when it was 85 degrees by 10 am!
I've also hired my Colorado trainer to do video sessions with me down here. I looked for a local trainer but none could compare to the guy in Colorado, so I'm glad to be working with him again.
I took two classes at my gym – pilates and yoga. Both were "fine" but were geared more for the 70+ crowd, so I didn't return after the first try of each. They just weren't challenging enough and with my body not being 100%, why push it anyway?
I had a dentist appointment at the end of August (the day before the hurricane!) and the new place was great. Now I just need to find a primary care doctor to do my annual physical.
A Tale of Two Dads
As I noted in the last update, in May I found out that my biological dad (BD) has pancreatic cancer.
FYI, this is not my dad that lives in The Villages (who is actually my step-dad), but BD lives in Des Moines, Iowa with his wife.
I visited BD in Iowa with several members of my family in June.
Since then, BD has had 12 chemo treatments and is planning to have his tumor removed in early December.
It's been a long haul, and he's doing "ok", but it has been wearing, as you can imagine.
As for my Dad down here, he's still loving The Villages and does Zumba/the gym almost every day as well as goes to see the music on the square every night. He also eats dinner with us almost every Saturday (I grill out), we go to church together every Sunday, and we see him for this and that (like going out to eat or to see a movie.)
Last month he went back to Iowa to visit his brothers and sisters and check in with the rest of the family as well. He had a blast seeing everyone but was glad to be back home when we picked him up at the airport.
Financial Update
Here are some highlights of our financials the past quarter:
Our finances have been up and down the past several months, moving in lock step with the market. As such, we ended last month with a net worth of $6.2 million, down $400k from my last report. Easy come, easy go.
I called all my syndicators but two in October to see where they stand on operations and interest rates with the various projects I've invested in. After having those discussions, here's my tally: 3 deals completed as agreed/projected, 10 deals in good shape and will likely deliver what they promised, 2 deals in decent shape and will likely deliver what they promised or perhaps a bit less, 1 deal in questionable shape and may or may not deliver what they promised, and 2 TBD (I have a call with them next week). I'll be monitoring these over time and will share my status in these updates as there's news.
ESI Money is doing fine, though traffic is down as expected since I moved from three posts per week to two. I was going to move to one post a week, but since then a writing surge has come upon me so I'll be at two per week for a bit longer. Mondays will be for interviews with Thursdays mostly posts written by me on various topics. We'll see how it goes.
As for ESI Money, I would really love to make it to 400 millionaire interviews. I have 388 sent in and ready to publish, so I just need 12 more! I actually have more than that who have asked for the instructions to submit theirs but they have not sent in their interviews yet. Just remember that if you do an interview and agree to some minimal participation guidelines then you get a free membership into MMM for your contribution (once your interview posts). If interested in a millionaire interview (or a retirement interview for that matter), send me an email!
The Millionaire Money Mentors site is going quite well and I am enjoying it immensely. It's certainly been a blessing in more ways than one. I will have one more sale this year (Black Friday) if you want to get in.
The MMM is planning for our second annual conference this April, so if you're a member and want to attend, be sure to sign up asap as slots are filling up quickly. It was a blast last year and this year will be even better – we added an extra day and may be doing a group Disney VIP experience the day before it begins!
Houses in the Villages are being sold in St. Johns (where my dad lives) and Richmond (where we live) now that the one-year no-sale period is over/coming to an end. The ones we've seen are asking for about 30-50% more than what they were purchased for last year. I hope they get it since if that's true it would mean our house is up $200k in 12 months. I doubt that's the real value of our place (I would guess more like a $50k gain and maybe $100k at the outside.) We'll see how it unfolds.
Home Improvements
We are still adding a few rugs and pictures to the house but all the big stuff is done (we do need one more living room chair). As for more long-term/bigger projects, here's what's been done/scheduled to be done:
We added upgraded shelving in our two bedroom closets. It is AMAZING! How did we ever live without it? (BTW, photos were posted on Instagram if you're interested.) I will never have plain closets again no matter where we live. lol.
We added a porch screen with door going in our front entry way (also on Instagram). This will allow us to open our lanai sliding glass door and the house's front door and get a good cross breeze blowing through in cooler months (if we ever get "cooler" months – hahahaha).
Other than those, we have a few other things we're considering like a pantry area being built in our kitchen nook area and perhaps some landscaping work done. But we're not in a rush as 90% of everything is done and we're more focused on having fun. Haha.
Kids Coming
Our kids are headed down here for several weeks from mid-November through the first week in December. Here are a few things we have planned for their trip:
My son-in-law and I are headed to the PPA tour pickleball tournament in Daytona to see the pros play. It will probably be my one and only trip to see an event like this, but I do want to catch one of these before they get too big and overrun. The ladies are going to a polo match in The Villages that day.
We have tickets for all of us and my dad to hit the Kennedy Space Center one day. I've never been but again, it's one of those things we "must" do while in Florida. Any tips for what we should see/do while there?
I have always wanted to go to Disney World at Christmas as I'm a fan of both (Disney and Christmas) and that's what we plan to do the first week of December. We have tickets (my wife and I got annual passes as they were cheaper) and are staying on-property at the Contemporary Resort in a two-bedroom condo. We will visit Epcot, Magic Kingdom, and Hollywood Studios over three days and are really looking forward to it.
In addition we'll do lots of this and that like eating out a ton, attending events in The Villages and nearby areas, and just enjoying being together. We'll also celebrate Thanksgiving and Christmas while they are here.
BTW, missing seeing our kids every week (we used to do Saturday grill-outs with them) and not having them around has by far been the hardest part of our move here.
More on that as time develops – we have had a plan from the get-go to live near each other, we just need to see how it unfolds over the next several months. Stay tuned.
Thoughts on The Villages
I always like to include a few facts about The Villages on these updates – if for no other reason than to educate folks on the place. This time I want to share a post I found online that deals with the taxes and fees we pay here and what they go to. Here's the comment – from a person who lives in the same district we do:
I just got back from the CDD meeting for District 13. The gist was to let us know that billing for maintenance fees will now be done by Sumter county on the standard property tax bill instead of direct billing.
There was a lot of confusion amongst the attendees about the fees, taxes and bond we pay so I'll write what was said:
1. Bond – to pay off the infrastructure that was created to build out the neighborhood. Interest rate does not change unless, after 10 years, they can refinance at a *lower* rate.
2. Maintenance fee – pays the ongoing costs to maintain the infrastructure that was previously created by the developer.
3. Amenity fee – pays for all the fun stuff, pools, rec centers, pickleball courts, etc.
4. Property taxes – does not duplicate anything paid for by bond, maintenance or amenity fees. It's just like any other county property tax – schools, roads, traffic lights, etc.
I'll be doing a one-year total cost post (or series of posts) in 2024, so be on the lookout for those.
In addition, I want to comment on three thoughts I had in the last update.
First, here's what I said last time:
The move itself and adjusting to everything being new was, by far, the biggest adjustment. In fact, it's still something I'm adjusting to as everything still feels fairly new – the locations of things to our daily routines to places like church and the gym and on and on. I won't really feel "at rest" until all these start to feel familiar. And to repeat myself, this is something I would have experienced no matter where I would have moved. So if you're thinking of moving anywhere, you may want to consider this adjustment issue – especially if you're retired (work actually had a way of helping get adjusted to a new place faster in the past.)
This is something I'm still dealing with, but every day it gets a bit better, seems more like "home" and a routine, and I get more settled.
One detriment to this process is The Villages itself. It's a retirement resort after all and is meant to be a place where lots of new things are happening all the time – like a cruise ship on steroids. Just imagine how hard it is to find a routine in that environment!
Second is this comment:
Here's something new: We use all rooms in our house. I am personally in every room in our home every day with the exception of the guest bedroom (which I'm in maybe twice a week when the cat goes in to sit on the bed and I need to pet him). This is very different than our Colorado house where we used half to two-thirds of it and there were WEEKS we went without going into 800 square feet (the basement) or more. I guess that's the big difference when your house shrinks almost in half. LOL!
This is still true, but I am finding I would like to have maybe 500 to 800 square feet more than we have.
Yes, downsizing was the right decision – we had way too much room in Colorado. But was going down to 1,900 square feet too much of a drop? Maybe not…if the rooms were designed perfectly…but given the design we have, I would prefer more space.
That said, the location (next to the rec center and 1,500 steps from the town square) is PERFECT.
And finally, there's this:
The summer in Florida has been much easier to deal with than I expected – and it's been the hottest year on record. We still get outside every day and play pickleball in the morning before it's too hot. But the real sign that I'm getting used to the heat is that our thermostat temperature during the day has increased from 73 to 74 to 75. We were just getting too cold at those lower temps! Hahahaha. Who knows how high we'll go before we stop increasing?
We're still at 75 during the day inside (70 at night) and the heat is still manageable. But it does limit walking when it's hot, sunny, and no wind, which it has been for months.
As I said above, it's not the heat that's been much of an issue for me (we can always stay inside or hit a pool), but how long it's been hot (which is about eight months straight with few breaks.)
This will also be my first fall in Florida. In the past, autumn was my favorite season with leaves changing and cooler temps for "football weather." Those are not things down here and I'm missing them a bit.
There are always trade-offs no matter where you live, so I'm just leaning into the benefits of Florida and trying to downplay the losses.
I could go on, but then this post would be way too long so I'll end for now. Any thoughts or questions?