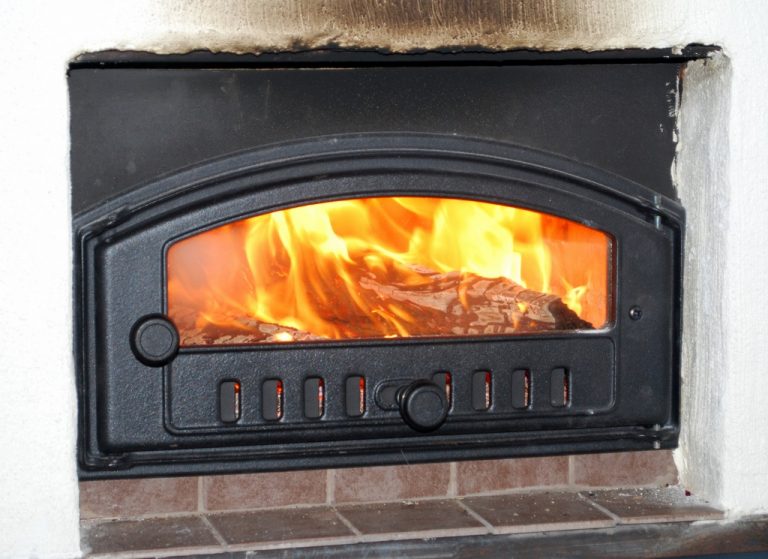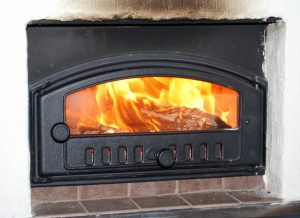 Question: When is an 18-year old furnace most likely to stop?
Answer: Once the outside temperature drops to zero.
This is the story of how we had to make a multi-thousand dollar decision very quickly in a 55-degree home.
History of Our Furnace
As most of you know, we moved to Colorado in the fall of 2015.
When we bought our house we had it inspected (of course). Part of the inspection involved cleaning the furnace and making sure it ran well.
We knew it was old (it was the home's original furnace) but the inspection cleared it as working. In addition the seller gave us a one-year home warranty in case anything major broke. That said, we knew we had a few years with the furnace at most (FYI, the AC was new.)
Once it turned cold in the winter of 2015, the furnace shut down. We contacted the warranty company, they sent someone out here, he said it needed cleaned (which was strange since it had just been cleaned), but anyway he did that and it ran. It was also over-heating a bit so he told us to keep the furnace room doors open. We did and it ran fine the rest of the winter.
Winter 2016
As it started to get cold in the fall of 2016, I suggested that we might want to have the furnace looked at just to be sure it was ok for the winter. My wife didn't want to spend the money, so we didn't get it reviewed. In hindsight I don't think it made a difference in what happened, but it could have.
I did make a mental note that we needed to begin investigating a new furnace purchase. My thinking was we'd make it through this winter with our current furnace, and then identify options for replacement to be ready just in case it died next winter.
The furnace worked fine all the way through December. We even had a three-day stretch where the high temperature was 20 or so, and it did well.
Then on January 4, 2017, I woke up to a 62-degree home.
I went downstairs and sure enough, the furnace was off (and could not be re-started despite all my You Tube searching and video watching.) The main problem was that the ignition coil would light up, but the gas wouldn't come on to light the burners.
Help Arrives
My wife got on Next Door and Google and looked for heating company recommendations. She called several and picked one with a reasonable service free and quick response.
The guys got here around 10 am, went downstairs, looked at the furnace, played around with it a bit but couldn't get it to work.
Then they turned off the power, waited a minute, turned it back on, and the furnace started.
Really? That was it?
Anyway, they left $65 richer and I had a warmer house. Everyone was happy.
The furnace ran all day that day. Good thing it did as it was very cold outside. In addition a winter storm was to hit the next day and temps were going to plunge.
About 8 pm that night, I heard the furnace "revving up." It was a strange sound so I went downstairs and saw the same problem we had earlier — the furnace was trying to ignite the burners but couldn't.
The Furnace Dies
We called the same company that had "fixed" the issue earlier in the day. This time we got the owner and he tried to talk us through various options. Nothing would work. He asked if we wanted him to come out and we said we did. The storm was on its way and the outside temps were now around 10 degrees.
I kept playing with the furnace and thermostat as directed in my You Tube videos. I kid you not — I got the furnace to start again, ran upstairs to tell my wife, and saw the owner of the company pull into our driveway. Doesn't it always work that way?
He came in and we went down to see the furnace. We weren't down there for one minute when the burners shut off. There — I wasn't crazy after all!!!
He worked on it for quite some time to no avail. His diagnosis was that the "motherboard/circuit board" (he used both terms) was dead. The furnace was not going to work without a new one.
So we discussed our choices. The options we identified:
He could call his supplier and ask for their warehouse to be opened. Since it was now 9 pm at night, it would be $200 just for that. Then he could go get the motherboard and install it. That would be another $450.
We could wait until the morning when we'd have two options. The first was the same as above — install a new motherboard. This option would save us the $200 night-opening fee.
The second option was we could buy a new furnace and have him install it IF he had the crew to do it. He said the cost would be "about $2,700" for an entry-level model. He wouldn't know if he had the manpower until first thing in the morning (7 am).
One other thing to note: if we had the motherboard installed and it either wasn't the problem or if we subsequently decided to buy a furnace from him, we got no credit for the $450 already spent. Once it was opened it was ours and there was no refund or credit.
Cold, Cold Night
We decided to wait until the next morning. That night we did everything we could to keep the house warm.
We turned on the gas fireplace, opened the bottom access panel, and put fans blowing toward it. The fans blew through the bottom panel, into the fire, and out the top, heating the room nicely. We then turned on the furnace fan (which still worked) to circulate what heat we did have throughout the house.
In addition, we moved an electric heater from one room to the next with special attention to rooms that had plumbing on outside walls. We turned on faucets to drip in these rooms as we were afraid of pipes freezing. It was zero degrees or lower outside through the night.
We were nervous about going to bed with the fireplace and electric heater unsupervised (plus leaving the heater in one place and neglecting other rooms.) So we decided to take shifts to keep watch. I went to bed around 10:30 pm while my wife stayed up. I got up at 2:30 am and she went to bed.
The house was surprisingly warm when I got up. The room with the fireplace held around 62 degrees and the other rooms dropped into the 50's. But given how cold it was outside, I thought we would have lost heat faster.
Anyway, it was a long, cold night for me. This nice thing is that it was quiet and I was able to write two blog posts before 6 am. 🙂 Then I was done as my hands and feet were frozen (my office is one of the coldest rooms in the house). I was warm everywhere but my extremities because I had fleece pants, three shirts and a jacket on (plus hat, of course). It was still cold, but it was manageable.
The Next Morning
At 6 am I went into the fireplace room and sat in an easy chair. I dozed off and on for an hour when I went up to wake my wife. No sooner had I gotten her up when the furnace repair guy called.
He said he didn't have the crew to install a furnace that day, but that he'd come out and replace the motherboard. We told him we preferred to buy from him but since he couldn't install that day we wanted to see if others could. After all, we really didn't want to sink $450 (or more!) into a furnace that probably needed replacing in a year or two anyway. He said he understood and that there would be no hard feelings if we went another direction. We scheduled him to come out at 1 pm that day to install the motherboard and said we'd call to cancel if something else worked out.
Separately my wife wasn't 100% confident in the guy we had. He was highly rated, very nice, and responsive for sure, but his expertise was with Carrier furnaces and we had a Lennox. I don't know if this really made a difference, but we thought it might.
My wife went back to Next Door and Google and found two highly-rated Lennox dealers. We scheduled both a repairman and a salesperson to come out at 10 am. They said they would charge us $95 for the service call and if the motherboard was shot it would be another $550. But they would credit that work towards the purchase of a new furnace — something the other guy would not do.
Before they arrived, we hit the internet and did a ton of research on various types and brands of furnaces — which ones were highly rated and which ones weren't. The brands had mixed reviews (some preferred one while others preferred another) but there were models we found we should avoid. So we had a bit of knowledge going into our next meeting.
At 10 am the two guys showed up. One went downstairs to check the furnace and see if it could be saved. The other sat with my wife and me and went over furnace replacement options. He presented four options (and we discussed others). He noted that he could install the furnace today if we wanted. Ultimately we decided on a two-stage variable speed Lennox furnace. We also opted for a new thermostat since the old one was a bargain-bin special from who knows where — it looked ratty and was difficult to work. It was less than 10 minutes between his presentation of the options and our decision to buy. I knew right away which I wanted and my wife eventually got there.
Anyway, $4,400 later we were on our way to a new furnace. FYI, we asked for a discount and he gave us 5% off. We also paid with our 2% cash back card.
By the way, the guy had an option for a $2,700 furnace, but our research had said that model was not the best. So we opted for a model a couple steps up the food-chain. Supposedly it will save us on electricity costs (not gas) by the way it runs to the tune of $20 to $30 a month. If so, we'll pay for the upgrade in five years or so.
My wife called the other guy, thanked him, and canceled the afternoon appointment.
We Have Heat
The crew was to our house by 1 pm that day. They worked all afternoon and by 5 pm, we had a working furnace.
It took some time to heat up the house (it was still very cold outside) but by the time we went to bed we were at full temp.
By the way, the six inches of snow we were supposed to get turned out to be a measly two inches. That didn't stop the schools from announcing the night before that they would be closed. So funny. Living in Michigan we would laugh at six inches. Here it causes pre-mature closure.
The next day a city inspector came out and reviewed the job. It was approved and we were good to go.
Since then it has worked well and hopefully we're set for the next 15 years or so.
Obviously it was not the way would have liked to purchase a furnace, but given the circumstances I think it worked out fine.
It's nice to have a large cash cushion for times like these as they are bound to occur. If it's not a furnace, it's a car. If it's not a car, it's a medical issue. Emergencies happen so having an excess fund is a must.
photo credit: Dave_S. Keep the home fires burning via photopin (license)