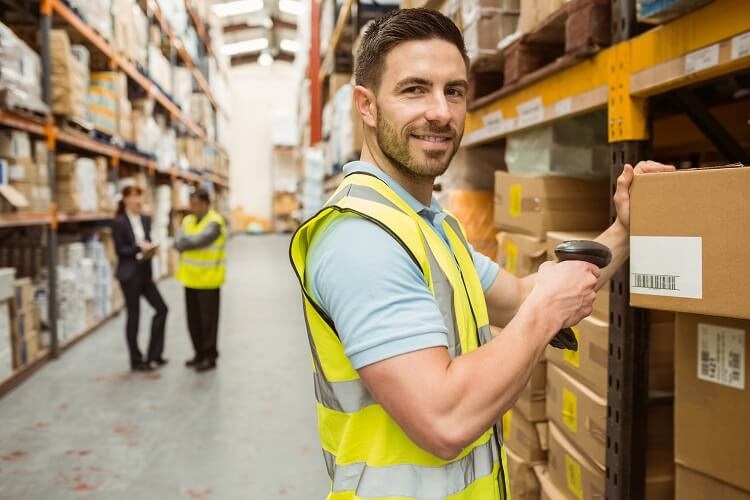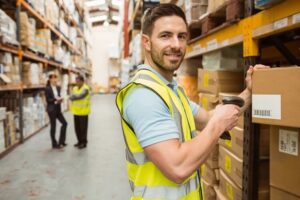 One of the things I've been considering lately is buying a business for my daughter and son-in-law.
They are moving here to Colorado in November and while he's planning on getting a job and she can work from anywhere (she's an online marketing, content, and web assistant), another option would be for me to buy a business, they run it (probably with some help from me), and we split the income in some manner.
There are a lot of details to work out (least of which is that I need to come up with some cash — I invested much of my surplus in dividend stocks a few months ago), but it's an idea that's at least a possibility.
As such, I've started looking at sites that sell businesses and see that many of them are Amazon FBA businesses.
I only had a vague idea what these were when I started researching, but have a pretty good handle on them now.
In case you're wondering, here's how Empire Flippers defines what an Amazon FBA business is:
An Amazon FBA business is a setup where you, as the seller, get to choose what product you want to sell, find a supplier, order the products, package, and ship. Everything is housed in one of Amazon's many Fulfillment Centers, and then they take care of the rest.
Basically you create a product, send it to Amazon, market it on their site, and when an order is placed, they fulfill it.
Almost any sort of product you can imagine is sold this way on Amazon. One great example of that is today's interview.
BTW, in addition to looking at buying a business I'm now considering creating a new business from scratch. More on that at a later time.
Shortly after I started looking at businesses I somehow connected with today's interviewee. He and I started chatting and he agreed to tell his story.
Not only is this a very interesting story, but also illustrates a potential side hustle opportunity for those looking to develop another source of income. And as you'll see, the side hustle can turn into a lucrative job replacement/financial independence opportunity.
Let me now turn it over to Jon from Black Label Advisor to tell how he turned his business from nothing into seven figures in five years…
———————————————-
I remember it like it was yesterday. I had just had my latest performance review with my boss in early 2014 and I was looking at a max increase of 5% to my salary.
Now, I shouldn't be complaining. It was a wonderful job in the construction industry but there was something missing. Not only was it not "mine" but I just wasn't happy with such a slow salary progression that is all too common in my industry.
So, I did the next logical thing. I started researching business ideas.
I'm embarrassed to say this, but the first side gig I started was a poop removal business called The Poo Terminators. In essence, I had an employee travel around to homes and remove the, well, poop from people's yards. Yeah, this didn't last long. I had to find something better.
Creating an Amazon FBA Business
In stepped in Amazon FBA. For those of you who don't know what this is, the FBA stands for "Fulfilled by Amazon." Basically, it's where Amazon stores your products, preps and ships it all for you so you never have to manage your own inventory at home or at a third party warehouse.
When I realized this was a "thing" my mind was literally blown. I remember coming home and sharing this idea with my wife and being incredibly excited. I told her things like "this is it!" and "This has massive potential!"
This triggered six more months of intense research as it seemed too good to be true. I wanted to make sure it was feasible and actually a strong business idea before jumping in with a few grand. During these six months, I spent time researching the ins and outs of how products are sourced from overseas, how you need to prep and ship them into the US and how to properly setup a listing for successful exposure on Amazon.com.
Much of the time was also spent brainstorming and thinking of ideas for my new product. There are so many great resources today like podcasts and Facebook groups that I didn't have back in the day. Very few people even knew that third party sellers were a thing on Amazon! Now, the secret is out of the bag haha. I taught myself EVERYTHING from the ground up. It was actually a good thing as I learned very quickly what was a bad idea and which strategies worked best.
Finding a Great Product
After I had done my research, I started hunting for a product. But what would be cheap AND successful?
I considered what I was passionate about and sports has always been a love of mine. I started going through all the sports I've enjoyed over the years and came up with golfing. I then dug online to see if I could find a niche that was untapped for the most part and soon enough, I realized golf brushes was just that!
I went through over 50 different ideas before landing on the golf brush! It came down to a couple things. First, I wanted to launch a product in an untapped niche. At the time, there were just two sellers so this seemed like a slam dunk. Secondly, I wanted something cheap and easy to source as it was my first product and didn't want to be too risky with my finances. Thirdly, I wanted to do something I was passionate or at least interested in. I grew up golfing and I love sports in general so this product category was a natural fit for me.
Believe it or not, but I actually didn't reinvent the wheel and create a brand new, unique design for a golf brush. Most golf brushes are generally the same design wise, but what made mine unique were functionality and design elements. For one, I was the second seller to offer a golf brush with a very modern looking logo and brand. Second, I ensured that all the plastics used were of high density, high grade material. I also lengthened the line of the carabiner of the golf brush, which my customers loved! The biggest complaint among golfers was that most golf brushes including the ones in major retailers had too short of carabiners. With a few changes to the existing golf brush product, I was ready to start sourcing.
Making the Product
The next step was finding a factory. This was a daunting task as I was a total greenie at it.
I decided on using a website called Alibaba (still use to this day) and researched a myriad of factories based in China. I focused on the factories who had strong records on Alibaba and were verified. The last thing I wanted to do was start a business using a scammy factory. I'm inherently cautious by nature so my plan was to pick the best three factories and start long winded conversations with them over email to test their customer service skills.
Boy, was this process hilarious. One completely failed. They refused to answer simple questions and beat around the bush when it came to quality controls. The other two were pretty solid and I ended up going with one that seemed very honest and ethical. This factory also had the highest quality sample golf brush out of the three. He also answered each of my questions with nothing but professionalism. Honestly, I thought I was emailing an American!
The next step in this journey made me incredibly nervous although it wasn't a lot of money. Typical down payment for a purchase order is 20%. My order was 500 golf brushes so it wasn't a lot, somewhere in the ballpark of $250. The golf brushes cost just $1 each so it was a very cheap item to source starting out. I think I was nervous because I've always worked hard for my money and I was literally sending a 20% down payment to a factory in China with no way to get it back if things went South.
Well, thankfully, everything worked out. The payment went through and I got word that production successfully began. This is actually a pretty simple process. 99% of payments are bank wires. The Chinese factory provides their bank information then a bank wire would be initiated over the phone. And yes, not leaving the house is convenient! Very few of the transfers are done over platforms like Paypal. It depends on the size of the factory typically but any large, well run factory will do bank wires.
This all happened around December of 2014. Now, I will say this, five years in, I was doing down payments of $250k on a regular basis! It's pretty stunning how fast I moved up in down payment size! And yes, it's always scary sending this money to another country…
Preparing the Marketing
As production would take a minimum of two weeks, I went ahead and started working on my listing. I took the pictures of the golf brush (a final sample shipped to me from my factory) myself and wrote up some attractive copy to really get the customer's interest once the listing went live.
I also spent some time doing what is called "keyword research." This is a structured process of finding the top keywords to include on your listing on Amazon. Amazon's search algorithm looks for keywords in a few places: title, bullets, description, and backend search terms. To really see your product take off, you need all of these keywords optimized.
The first place you should look for keywords is actually your competitors. They will have an array of keywords listed in their listing and it'll be easy to create a healthy list of these keywords quickly. Then, you'll want to use a program like Helium 10 (this is one of many software programs out there) to drill deep into competitors to find additional keywords that have strong search volume on Amazon. Once you create a final list, you would spread out these keywords over the various locations I've already mentioned. Some sellers spend a TON of time tweaking this part of their listing but I liked to do heavy research in the beginning and barely touch it after that. It worked out very well!
Let's fast forward a bit to the shipment arriving at Amazon and seeing the units check in. So, I remember being at a computer and being floored seeing actual available units for sale. This is when it hit me. This was the future! I couldn't believe I had sourced 500 golf brushes from China without stepping one foot out of my state!
The Sales Come In!
I quickly cooled down and thought to myself, "well, it'll take a while to see a sale I'm sure of it." Wrong! In came a sale! I immediately started shaking and called my wife giddy with excitement! I think she may have jumped up and down as well haha. This was truly one of those surreal experiences where I wanted to pinch myself to make sure I was in reality.
Once I turned on Amazon advertising, the sales went pretty quick and I ended up running out of stock. Amazon advertising is something called PPC, or Price Per Click. As a seller, you pay a fee to Amazon to have your product listing show up on the side and top of your computer screen to potential customers.
For example, if someone searched "golf shirts" and I happened to be advertising for this specific keyword, the customer would see golf shirt listings, but they would also see an ad for a golf brush on the side of their screen as it's clearly related. The vast majority of the sales happen this way. Amazon advertising is also one of the largest cost items for running an Amazon business.
From this point on, I bought larger and larger purchase orders to keep up with customer demand.
As time went on, I built out the color options of this listing and soon had a total of seven colors of golf brushes and was the #1 seller on Amazon in the USA. As my monthly revenue continued to grow, I started to develop entirely new product lines in other product categories. Some were successful and others were duds.
Honestly, I think not researching the competition enough was almost always the reason why a product failed. Over time, I got really good at this. The key was to find an untapped niche with revenue potential. With the aid of various software programs out there, this became a data driven decision.
Within a few years, I was the number one seller of a variety of products within the categories I was in. I can safely say that seeing the #1 seller badge was always a great source of pride. I became the number one seller of various products within kid's outdoor toys, leather accessories office supplies, and workout equipment.
The Downsides
But, like anything, it's not always rainbows and butterflies. I was experiencing success and launching products right and left and got a bit ahead of myself. Instead of staying the course and launching slowly, I launched one too many products within the same time frame and got myself in quite a pickle. That might be an understatement. I got into a real cash flow issue!
I had spent the majority of my cash reserves on large purchase orders of unproven products. What a terrible decision that was! I ended up not being able to pay myself for a few months and had to cut back on every expense imaginable. With the assistance of a small credit line, I was able to dig myself out of this hole but man was it painful!
In the end, I learned a valuable lesson. Stick to my life motto, "one step at a time." I will never forget this as it was a major milestone and business lesson learned in my journey as an Amazon seller.
Even if I was confident that launching a variety of new colors would be an ironclad idea, I stopped assuming anything. I went back to the fundamentals and began to be increasingly picky and strategic on new product launches.
Another painful experience was a line of art supplies I launched. A lot of time and effort went into this specific product but it ended up failing. This happened for two reasons.
First, over time, it became flooded with cheap knockoff products from Chinese competitors who undercut my pricing. This can happen with any product and thankfully this wasn't the case for most products I launched over the years! I ended up having to reduce my pricing to compete.
Second, the nail in the coffin was an email from my shipping agent that there was an updated category for import taxes. Import taxes are fees you pay the U.S. government when importing certain goods into the United States. These fees on top of my lower pricing killed the profit margin so I had to dump this product and stop selling it. It's critically important to have a diverse catalog of products as these types of situations will inevitably happen. As long as you realize this is a possibility and plan for it, your business will be just fine.
Success and Selling the Business
Because of these hard, painful lessons, it propelled my business to new heights. Soon, I was averaging over $500k in revenue each month.
From the very beginning, my goal was to always sell my business at what I felt the peak was. At under 5 years into the FBA business, it was time. I was experiencing 100% year over year growth with no end in sight. But, I'll be honest, sometimes, the thought of selling at a premium is very attractive.
I ended up getting a few conversations started with two large, well known business brokers. When I heard from them what the valuation would be for my company, I was shocked. I couldn't believe the numbers because they were so high! I had a pretty high number in mind, but when I saw how many multiple seven-figures it was, my jaw dropped. It was a boost of confidence, knowing that my business had immense value from lots of hard work over the years.
I ended up going with a broker who specializes in ecommerce business sale transactions and got the process started. They asked for me to fill out a seller interview and not change a single thing about my business. I did just that and ran the business like I typically would as a buyer would never be guaranteed. Plus, I wanted my business to continue to grow and be as attractive to a potential buyer as possible.
A few months went by and finally got a few interviews done with potential buyers. It was an "open kimono" experience for sure! My business was my baby and these potential buyers looked at my business as an asset purchase with zero emotion. This part of the process definitely made me sad as I put blood and sweat into my business. But I had to separate out emotion from the fact that I'd receive a seven-figure payout for my business.
The selling of my business took much, much longer than expected. The estimate I was given from my broker was 4 months. It ended up taking 8 LONG months. This was caused by the first bank pulling out of the deal for who knows what reason. They basically ghosted the buyer! Thankfully, the buyer found a second bank and we got the process moving along again.
There was a long negotiation period over contract language after we agreed on the sale price. This part was very intense. I remember going back and forth over things like training time, payout details, and non-compete language. It was one of those dances where both parties wanted to protect themselves. All in all, we finally got to the final stage which was a waiting period on the bank making the final adjustments and decision.
This was nerve wracking as it literally meant I was waiting around waiting for the final word! I can honestly say, this was one of the most stressful weeks of my life. Nothing is really certain until you see the payout money in your checking account.
I ended up selling for multiple seven figures at a 4.5x multiple. This multiple is based off of my net profit for the business.
There were three buckets of money. The first was a combination of cash and bank loan from the buyer. The second is a seller's note, which is money disbursed monthly over a five-year period. The third bucket is called an Earnout where money is only disbursed to me quarterly if the agreed upon net profit for the business being run by the buyer is met. This bucket pays out in perpetuity so if the buyer doesn't meet the net profit number the first year due to a steep learning curve, it will be paid out whenever the buyer DOES hit the threshold.
Well, I prayed and distracted myself as I waited. Not fun! I finally got a confirmation email from the buyer that everything went through. Low and behold, there was the seven figures in my bank account! I couldn't believe it! I celebrated with my wife and started planning my flight out to see the buyer and explain the Amazon FBA model to him and train him on all aspects of the business. It was quite the journey and one that I cherish. I'm excited to tell the story to my kids as they get older!
How to Start Your Own Amazon FBA Business
So, if you were interested in starting this type of business, where do you begin?
The first thing is passion and finding a product YOU are interested in. The Amazon business world seems very sexy but many aspects are mundane and boring. So, you need to find a product from the get-go that you actually care about. Otherwise, when hard times hit, you will ditch your business because it'll feel like a burden.
The next big step is to open up an Amazon Seller Account to get your feet wet and learn the platform a bit. I'd do this before researching products actually.
Next would be finding a factory to source your product. This can take a while as you will have to sift through the scammers that are out there.
Lastly, be prepared to invest a minimum of $5,000 to get started. This is actually nothing compared to most franchise businesses that cost $500,000 to start. The beauty of the Amazon business is that it takes very little capital to get started.
You will also need PATIENCE and lots of it! This alone will see you through. The Amazon business world is one based on time and hard work. I see gurus teaching people you can make easy money on Amazon but that couldn't be further from the truth. You truly need to have a mindset of excellence.
Any product you launch on Amazon needs to be the best. Best functionality, best pictures, best branding, best customer service. This is what Amazon customers demand. Otherwise, they will rip you a new one on your product and your sales will sink.
You also need to be profit oriented and have some sort of accounting and budgeting skills. If you are killing it with revenue but have no idea what your expenses are, then you will go belly up at some point.
Lastly, you need to have a "customer first" mentality. You can literally create customers for life if you put them first in all you do. This is the approach I took from the very beginning and it paid off.
Sometimes people ask me, "if you were to do it again, would you start from scratch or buy a company from someone?" I recommend to ALWAYS start from scratch.
Buying a business takes away from your capital availability starting out. Also, you never truly know the customer base of another business. By building it from the ground up, you will get to know your product lines in and out, know your customers, and be proud of something YOU built. I would build from scratch if I repeated the process again.
Now, I have the privilege of consulting other entrepreneurs and helping them achieve this same, great success. There are many fake "gurus" out there that feed terrible information to unsuspecting sellers. Not only is that wrong, but they should be ashamed of themselves! I pride myself on coaching my clients ethically and sharing all my insider knowledge that ACTUALLY worked.
You can find out more about me at Black Label Advisor. I only take on a select few clients as I like to dive deep with each of them and really focus on their business needs. I'm looking forward to connecting!