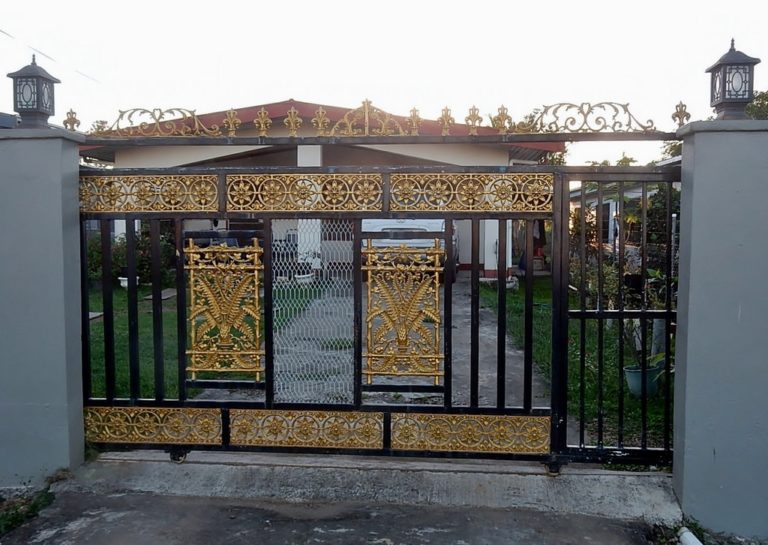 As many of you know, I read a lot. I read many financial blogs (around 200) and always have a stack of books on my shelf waiting to be read.
I've been that way most of my life and thus have read thousands of books in my lifetime.
I've probably read a thousand alone on the topic of personal finance, and let me say, most of them are not great.
That's why I have a book category here at ESI Money — so I can highlight the best and allow you to ignore the rest.
One of the books I really liked from a few years ago is Stop Acting Rich: …And Start Living Like A Real Millionaire
, a book written by the same guy who wrote The Millionaire Next Door: The Surprising Secrets of America's Wealthy
(another awesome book).
What I like about Stop Acting Rich is that it shares lots of financial data and studies that are quite interesting. And, it just so happens, these reinforce many of the things I say on this blog. Funny how that happened, right?
Stop Acting Rich Overview
The book has several sections, but like most books the meat is isolated to a few chapters. I'll share the highlights over a few posts, but for now let's detail the five main themes of the book that really stood out to me. They are:
How to become wealthy — With a subtitle like "start living like a real millionaire" you might expect this topic to be covered and it is — early and often. The advice is simple and is very similar to what you find in The Millionaire Next Door or this blog.
Impact of housing choices on wealth — Like much of what this author writes, the findings here will be contrary to what many expect them to be. Most millionaires live in relatively modest homes and because they do, the save a tremendous amount of money (which grows their net worth). The book also has many findings on the impact of housing on finances and offers suggestions for picking the right home to maximize your wealth.
Relationship between jobs and wealth — Again, not what you'd expect. Many of the people who have the highest incomes don't have the highest net worths. The book shares the reasons for this as well as what occupations out-perform expectations when it comes to accumulating net worth.
Happiness and wealth — What really makes people happy when it comes to money? No one really knows. But this book has some ideas based on their research and they are quite interesting.
Habits of the wealthy — Lots of these are covered in the other areas of the books, but there is one extra finding that I found intriguing and just have to share with you all (later in this post).
Yes, there are other topics covered like what shoes and watches the wealthy wear, but I didn't find much there that was compelling.
Wealth, Habits, and Happiness
I'll post separately on the housing and jobs topics because there's so much said that I don't want to pass up, but in this post let's cover the book's key thoughts on building wealth, habits of the wealthy, and money and happiness.
Let's begin with how to become rich:
Most people will never earn $10 million in their lifetime, let alone in any single year. In fact, most households are unlikely to ever earn even $200,000 or more annually. Currently only about 3 percent of American households are in that category. So what if you will never hit the top 3 percent mark? What if you are unlikely to become rich by playing extraordinary offense (i.e. generating and extraordinary high realized income), as the glittering rich (those who make large enough incomes to generate considerable wealth while also supporting a high-consumption lifestyle) do? The only way you will become rich is to play extraordinary defense like those millionaires at the other end of the continuum: by living well below your means, by planning, saving, and investing.
They share much more than the above quote but this really summarizes the heart of their thoughts.
A few comments from me:
FYI, the book was written in 2009, so their 3 percent number may be a bit off for 2016.
I earned over $200k for many years of my career and I don't think I'm anything special. I did focus on growing my career though and it paid off. That's why I write so much about the topic here — I know it can help your finances tremendously and I know people can grow their incomes if they take the right steps.
As I said in The Ten Best Money Moves Anyone Can Make, my wife and I were a great offense/defense team. I was Peyton Manning and she was Von Miller. 😉
They mention all three of this site's focus areas in their quote: earning (while they talk about not being able to earn $200k, it doesn't negate the fact that earning a good income helps grow net worth), saving, and investing. Love it!
Overall, good, common sense thoughts on how to become wealthy. Meshes well with my post on The Ten Best Money Moves Anyone Can Make.
Habit of Millionaires
In addition to being able to control their spending, I found this habit of millionaires to be interesting:
One of the things that set wealthy people apart from others is that they have a wide variety of interests and activities. In fact, there is a substantial correlation between the number of interests and activities that people are involved in and their level of financial wealth.
I bet many ESI Money readers are just like me and have a TON of interests. Well, now it makes sense that we do and that we're also interested in money.
FYI, I have a post coming up in a week or so talking about hobbies, so we'll all get to share our interests then. It should be a long list!
Money and Happiness
As I said above, the relationship between money and happiness is hard to pin down. But the book offers several thoughts on the subject worth considering:
[In this book] I detail why so many people who are not rich hyperspend on luxuries. Often they think that collecting these expensive toys will enhance their overall satisfaction with life. But, as you will read in detail, happiness in life has little to do with what you wear, drive, eat, or drink. The people with the greatest satisfaction are those who live well below their means.
Happy people tend to live in homes that they can easily afford.
Always remember the key rule concerning homes and happiness: live in what is below your means.
Some thoughts here:
Maybe when I was younger I thought that the "finer things in life" made people happy but I soon learned that wasn't the case. Though if you're miserable it's better to be sad in comfortable surroundings than in a ditch.
Interesting that "the people with the greatest satisfaction are those who live well below their means." Would anyone have ever guessed this to be the case? Certainly not the mainstream media and most Americans!
I snuck in a couple housing quotes to give you a taste of what's to come. And they both dealt with happiness so they fit here. But again, who would have thought these quotes would be true?
That's it for now. I'm interested in your thoughts. What's your take on the information shared so far?
photo credit: mikecogh Amplifying Wealth via photopin (license)