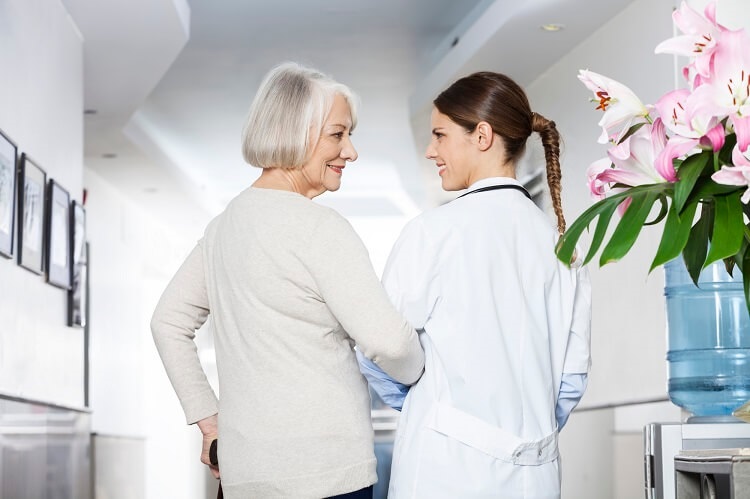 After I wrote Long-Term Care Insurance Overview and Who Needs Long-Term Care Insurance? I received the following email from a reader:
I was privileged to participate in your "Millionaires" services a couple of years ago and continue to be a follower of your blog.
Recently I read your two posts on LTC, both of which laid out some great information. I went down this path a little less than a year ago, and asked many of the same questions and mined much of the same data.
Frankly it confused the heck out of me (and scared me a bit as well). I spoke to a number of brokers regarding LTC, and most came back with proposals centered on the "hybrid" type of option. This has the insurance if you need care and if not you have life insurance left over when you pass. Sounds good, but expensive, and very complex to understand.
Anyway, through my research I stumbled on a broker by the name of Scott Olson. His company is The LTC Shop, he's licensed in almost all states, and operates out of Washington state.
I found him to be an amazing resource, and he spent many hours with me trying to understand my situation before he even started discussing policy options. He's been in the industry a long time and has seen many of the issues that gave LTC coverage a bad name (driven by insurance companies underestimating the need for their insurance as the population aged — driving up the premiums each year for holders of standard policies.
In the end he provided me options and per my request priced out hybrid and annuity options. I settled on what I call a standard LTC plan (no annuity, no life insurance, etc). I was close to going the self-insure route until this exercise, but with my wife dealing with cancer (stage 4) I decided to purchase the policy so my children would not have any worries down the road if I needed LTC.
Sorry for the long note, but I thought the background would help. My main point is, if you plan to continue to highlight LTC in your blog, you might want to speak with Scott. Again he is an amazing resource. He's been interviewed in other blogs similar to yours.
That's it, just passing along some information for you to consider. Keep up the great work.
I thought it was worth contacting Scott, so I did. He accepted my request to answer some questions via email, and our conversation (questions and answers) will be the heart of this series.
Just to note, there are always disadvantages to various types of interviews. With email, you get the quotes exactly right (there's no debating that since it's written by the interviewee himself), but sometimes the back and forth can be clunky (versus a phone conversation which can be more fluid but also difficult to verify exact quotes).
I've tried to make this as readable as possible, but there are spots that might be a bit choppy. The responses below have been pieced together from a series of emails in order to try and increase readability. I think it works and hope you find that as well.
If anything is not clear or if you want to ask a question about something, please do so in the comments below since Scott will be monitoring these posts.
To begin, let me introduce him.
Scott A. Olson is co-owner of The LTC Shop.
The following is from his site (edited for brevity by me):
He has over 25 years of experience in the long-term care insurance industry and has been quoted in leading periodicals including Investment News, The New York Times, Business Week, and many more.
Scott has helped thousands of consumers obtain long-term care coverage. He began his insurance career in the mid-eighties, then switched gears and spent four years doing charitable work in the Caribbean. In 1995 he re-entered the insurance industry focusing exclusively on long-term care insurance.
Format for the Series
Over the course of this series, I'll post my back and forth questions with Scott.
My questions will be in bold italic and preceded by "ESI:" while his responses will be proceeded by "Scott:" so it's clear (hopefully) who's talking.
At the end of each topic I'll add an "ESI's Thoughts" section that summarizes my take on the issue and what Scott has said about it.
Once that topic is completed and we're ready to move to the next one, I'll separate the sections with a series of dashes like this: "——————-".
With that said, let's get started…
Paying for Long-Term Care
ESI: Please review the two long-term care (LTC) insurance articles I sent you (Long-Term Care Insurance Overview and Who Needs Long-Term Care Insurance?). What did I (and the commenters) get right? What did we get wrong (or something that needs to be considered from a different way)?
Scott: There were some issues which were not addressed or can be considered from a different viewpoint.
1. You're correct that it's about cash flow.
I applaud you for taking a "cash flow" approach to deciding if you can self-fund your long-term care. Most people don't do that. Most people just look at assets when they should be looking at income.
Retirees generally live on most, if not all, of their income. For most retirees, even FIRE's, there is no such thing as a discretionary expense. Even charitable giving and providing assistance to family members is rarely considered "discretionary" by the most successful.
Reallocating income to pay for long-term care raises the question, how can you pay for care and keep all your financial commitments at the same time? Asking income to do both is, in effect, double-counting it.
Expecting assets, principal, and capital to both provide an effective income stream for a family's long-term financial security and pay for extended care at the same time is double counting the assets. And that's what most people do: double-count.
Typically, someone can only safely conclude they can "self-insure" if they are re-investing $100,000+ every year. If they are, then they can use that to pay for their care each year without invading any principal.
You did your "self-insuring" calculations correctly because a large portion of your assets are not producing revenue at this time. You could turn that $3.2 million into a revenue stream pretty easily to fully fund your and your wife's long-term care expenses.
ESI: What do you mean by "For most retirees, even FIRE's, there is no such thing as a discretionary expense"?
I have an annual budget of roughly $100k.
Of that, at least one-third is discretionary (travel, giving, etc.)
Certainly if someone moves into LTC they will have a good portion of their expenses go away, correct? If nothing else, won't they have reductions in housing and food related costs since that's generally paid for by the fees to the retirement home (and even if one spouse is in care and the other is not)?
Scott: You make a valid point. In my own life, I don't see giving as discretionary. Giving to my church, my family, etc…is a top financial priority.
Also, travel doesn't end when someone needs long-term care. You know all of those "pre-boards" who need help getting onto the plane. Most (possibly all) of them could qualify for benefits under a long-term care policy, if they had one.
My mother-in-law is in an assisted-living facility. She only needs help with showering and with dressing. She's able to do everything else for herself. One of her granddaughters is getting married in June in Southern California. My mother-in-law will get on a plane and she'll be there. She would not miss that wedding for anything. We may have to hire an aide to come with us, including an airplane ticket for the aide. Just because someone is disabled doesn't mean they stop travelling. The travel budget may even be higher.
ESI: I have questions about a line of thinking that comes up a couple times:
You say: "Typically, someone can only safely conclude they can "self-insure" if they are re-investing $100,000+ every year. If they are, then they can use that to pay for their care each year without invading any principal."
And below that you say, "Again, it's important to point out that the decision should primarily be based upon income, not assets."
Why is it that "someone can only safely conclude they can 'self-insure' if they are re-investing $100,000+ every year"? I don't understand what that means.
Also, why can't someone pay for LTC with a combination of income and assets (i.e. principal)? I think there's an underlying assumption (or more) that I'm missing.
Scott: The same asset cannot be used to pay for care AND guarantee lifetime income for the healthy/surviving spouse. If it's used for care, then it won't be there to provide the lifetime income. Once you begin invading principal the income-generated by the principal is lost.
I used $100,000 but a more accurate description would be "whatever it costs for 24/7 home care for one spouse." In some areas that amount would be more than $100,000, in other areas a lot less than that.
ESI: Here's my personal example for item #2 (rounding for ease):
Total assets: $4 million
Revenue Producing Assets: $925k in assets generate $83k
Non-sellable assets (personal residence): $450k
Remainder of assets: $2.6 million
Certainly the $83k income could be used to support one spouse while the $2.6 million could be used to pay for LTC, no?
In other words, I'm not talking about any assets doing double duty.
Scott: I never said that you were double-counting. Most people double-count. You're not double-counting.
ESI's Thoughts
Let's start with the issue of living expenses someone needs to plan for related to LTC.
I 100% believe that when you decide (or are forced) to enter a LTC facility that your other expenses will go down. I'd even argue that if you have LTC at home that your expenses will decline as you simply won't be able to do some of the things you used to do.
I'd also say that if one spouse goes to LTC, expenses for the other will probably decline as well.
As you know, I'm a big proponent of giving. But my giving will likely decline (and I think most others would do the same) if/when I'm required to move to LTC (besides, when I pass there will be a ton of giving done based on my current estate plan). I know my travel costs will go down as I simply won't be as mobile. And my income will likely decline.
So my three biggest expenses — giving, travel, and taxes — will drop, so how could my overall expenses not be lower?
Now as a couple (one at home and one in a facility), expenses might be higher. But I don't think he's saying that. I think he's saying the spouse left at home will have the same expenses as the couple had together, which I would disagree with.
I would have clarified this but we'd already been back and forth on it a couple times and I felt I was wearing out my welcome on it.
The second issue is paying for LTC — whether or not you can use assets.
Initially it seemed as if Scott was saying that you couldn't use assets as he focused on cash flow. I didn't know if this was because his intention was to preserve assets (for heirs) or for some other reason.
I didn't see why assets 1) couldn't be used to pay for LTC and 2) needed to be turned "into a revenue stream".
I think we finally got to the point where we agreed that it's ok to use assets to pay for LTC costs and they don't have to be turned into a revenue stream to do so, but it seemed like a struggle to get there.
In the end, I wouldn't say it's just about cash flow. It's about paying for an expense from 1) income, 2) assets, or 3) a combination of the two.
Very similar to retirement in that way.
Let's move on to his next point…
———————————————
Scott: Long-term care is not about nursing homes.
It's true that when people hear the term "long-term care" they think of nursing homes. And, unfortunately, most of the statistics we have about long-term care are nursing home statistics.
But, the reality is that a very small percentage of the people who need long-term care are in nursing homes. You used the phrase "nursing home" twenty times in your article. I saw only three references to receiving care at home. Those numbers should have been reversed.
Only 13% of the people who need long-term care are in nursing homes. According to the Congressional Budget Office, 80% of the people who need long-term care receive their care at home. (page 20, exhibit 12)
For every person in a nursing home there are six people receiving care at home. To put it in pictures, for every "car load" of nursing home residents, there's a "Greyhound bus load" of people needing care at home.
Therefore, statistics about nursing home care are not very helpful when planning for long-term care.
ESI: Given that more people have care at home versus in a home, this actually lowers the expected cost of care, correct? All the stats I saw said home care was much less expensive.
Scott: Not necessarily.
My mother-in-law's assisted living facility costs $200 per day. If she were living in her home right now, her care would cost more than that. If she lived with us, her care would cost less than $200 per day because we would provide some of her care. The main reason the reports say that home care is cheaper is that they are assuming someone needs only 6 to 7 hours of home care per day.
ESI: I want to clarify: Are in-home LTC costs usually (i.e. 50%+ of the time) less expensive than costs at a home?
Scott: There's no objective data available to answer that question.
For someone who relies on their family members to provide a lot of their care, for that person in-home care costs will always be less than nursing home costs. While that route may be "cheaper" it's actually "more expensive".
ESI's Thoughts
I like the information about in-home versus out-of-home care. He's correct that I (and probably many others) focus on out-of-home care. And yet most care is done in homes.
This is good information since it could impact decisions for addressing the issue of insurance, self-insuring, etc.
As for costs between the two, when I did research for my initial articles I saw several references to the fact that in-home LTC was cheaper than out-of-home.
Of course, in part that's because the care is likely being supplemented with care from relatives. But it's also because you're not paying for the HOME part in out-of-home (because the person is in their home). That's a big cost you can avoid by staying home.
I googled to see what I could find on the topic of costs and located this from the government:
Below are some national average costs for long-term care in the United States (in 2016). Average costs for specific states are also available.
$225 a day or $6,844 per month for a semi-private room in a nursing home
$253 a day or $7,698 per month for a private room in a nursing home
$119 a day or $3,628 per month for care in an assisted living facility (for a one-bedroom unit)
$20.50 an hour for a health aide
$20 an hour for homemaker services
$68 per day for services in an adult day health care center
The cost of long-term care depends on the type and duration of care you need, the provider you use, and where you live. Costs can be affected by certain factors, such as:
Time of day. Home health and home care services, provided in two-to-four-hour blocks of time referred to as "visits," are generally more expensive in the evening, on weekends, and on holidays
Extra charges for services provided beyond the basic room, food and housekeeping charges at facilities, although some may have "all inclusive" fees.
Variable rates in some community programs, such as adult day service, are provided at a per-day rate, but can be more based on extra events and activities.
I'll let you decide for yourself whether in-home care is less expensive than out-of-home care or not.
If you'd like more on this subject, check out part 2 of the series.