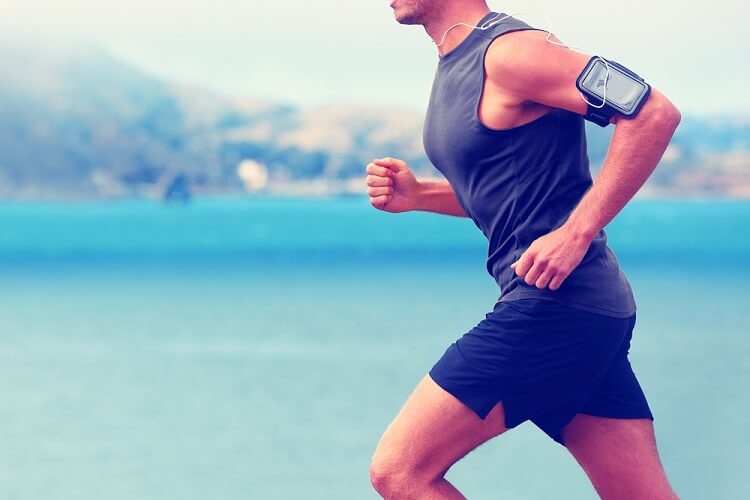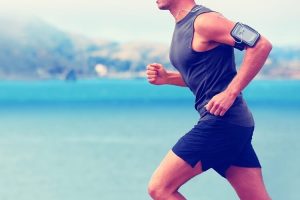 It's been a few months since I wrote Physical Fitness and Financial Fitness. In the meantime I posted again on the link between health and wealth (see Being Healthy Can Grow Your Net Worth) and there are additional posts coming on this subject.
Before we get to those I thought I'd give you an update on how my fitness plan is going.
I'll assume you've read the first post above for background so I'll only include some basics to get us started and on the same page.
Background
Here are some quick points to catch everyone up on where we stood last time:
I hired a trainer when we moved to Colorado
We started working out together in September 2015
He helped me put on a ton more muscle and lose some weight
I moved from 28% body fat to 21%
In addition my cardio health has improved too (as tracked by my heart rate monitor)
There's more, of course, but those are the key points that anyone new (or someone who doesn't remember the last post) will need to know to get the most out of this post.
Since Last Update
Now let's talk about what's happened since June. The highlights:
I'm still working out five times a week — three cardio days and three weights (one day I do both, hence the five days)
On the off two days I am still active but my trainer wants me to mostly rest (as that is when the body really makes most of its progress according to him). So I shoot baskets for 30 minutes and/or talk a long walk. I like to go early in the morning (around 7 am) while it's still fairly cool.
Workouts with my trainer are now down to once a month and I think I'll keep them there for some time. I don't want too many set appointments in retirement plus most of my gains at this point will be diet-related. More on that later.
I've added more walking to my overall routine. When I was working I tried to get 7,000 steps in a day and I hit that most days, but not all. Now my goal is at least 14,000 and I average 15,000 or more.
I can swim if I want on my off days as long as I don't push it (my trainer says it's "restorative"). But I injured my left elbow somehow a couple months ago so I've missed much of the summer swim season (which is outdoors and which I prefer). I'll take it back up soon as I'm close to 100% with my elbow.
I used to do the dry sauna a couple days a week and will probably go back to it in the winter. My trainer prefers the dry sauna to the steam sauna because he says it's better at getting rid of toxins in the body. Not sure I go for that but it's relaxing and gives me some time to read.

Two Books
In addition to the above, I've now completed and taken notes on two exercise/nutrition books that were highly recommended to me: The 4 Hour Body
and The Bulletproof Diet
.
I don't believe everything they say as there's a lot of speculative information in each of them, but here are some of the takeaways that I have implemented:
My diet is high in protein and low carbs, very similar to the Atkins Diet (which I lost 25 pounds on 15 years ago). My trainer also happens to agree with this way of eating.
I get one cheat day each week (from 4-Hour Body) though I'm having trouble keeping it to just one day. 🙂
I fast for 24 hours once a month or so.
I drink lots of water. The rule is one ounce for every two pounds (or half your weight in ounces). So I need to drink 105 ounces a day. That's a lot but I do it easily, starting with 24 ounces when I get up.
I have all but cut out sugar/treats from my diet. There's sugar in just about everything so it's hard to get rid of it completely, but I've certainly eliminated the obvious problems (cake, candy, soda, etc.)
I weigh myself every day. This keeps me accountable and lets me know if things are getting out of control.
I track everything. I have a spreadsheet where I track my workouts (time, heart rate, machine used, workout done, etc.) I also weigh in "officially" once a week and record the various measurements (I have a special scale — see below).
I allow myself two cups of coffee a day. I'm currently grinding my own beans and experimenting with various types to see what I like.
I'm using cold to try and lose weight. If you want the explanation of why I'm trying it, see this page. I'm not sure it works (science is iffy on it) but it's easy so why not? I use cold by taking cold/luke warm showers as well as laying on a cold pack around my shoulders/neck while watching TV.
I visited my doctor and had a check-up and blood work done. Results are not back yet.
I get rest. In addition to the two days off I get to bed by 10 pm most nights, earlier if I'm tired. I get up when I feel rested which is anywhere between 5 am and 6:15 am. I haven't had to use an alarm since I retired. 🙂
I stretch twice a day (morning and night) and roll out my legs/back once a day (at night). More on that below.
I'm probably leaving out something but these cover most of it.
Products I Use
Here are the products I use to help me in the above:
Life Time Fitness App — Syncs with my heart rate monitor (see below) and records time worked out and heart rate levels. My trainer wants me to be in specific heart rate zones on specific workouts, so having a tool like this is vital. I believe it also uploads my data to the LTF site but I never access it there. I take the data from my phone and load it into my spreadsheet.
Heart rate monitor — I use the Scosche RHYTHM+ heart rate monitor and recommend it highly. It took me awhile to get used to wearing it on my arm, but it's TONS better than a chest-strap heart rate monitor (which I used to wear when I biked a lot).
Walking app — I use "Pedometer++" for the iPhone to track the numbers of steps I take each day. Simple and fairly accurate.
Earphones — You can't work out without music, right? I use Photive wireless earbuds. I would say they are "good", but not great (Amazon buyers give them 4 stars). Sound quality is "ok" but for the price they are a good value. I tried the ones without the over-the-ear holder and they fell out, so I got these and have no problem with them staying in.
Foam roller — I use the AmazonBasics foam roller (the 36-inch version) to roll out my back, buttocks, and hamstrings every night. They have these at the gym but it's a bit inconvenient to run over there every night before I go to bed and roll myself out. I was concerned that the Amazon brand roller wouldn't be as good as the other options, but it's exactly the same — and much cheaper!
Stick roller — I use the Massage Stick roller to roll out the kinks in my legs every morning and evening as part of my stretching routine. Works great for the legs — where I really need it.
Calf stretcher — I use the Medi-Dyne calf stretcher as part of my stretching routine. My calves get very tight and this stretches them out with no problem. I broke the last one I had after several years. Note: use barefooted, not with shoes on! 🙁
Gym bag — The Under Armour Storm Undeniable II duffle bag is awesome. LTF had given me a gym bag and it wore out in a couple months. This thing is several months old and looks brand new. Since I walk to the gym, I have to have something that carries my stuff but it has to be small enough to fit into a locker. This foots the bill exactly.
Body fat scale — I scored the Smart Weigh Body Fat Digital Precision Scale for something like $25 on a Black Friday special at Amazon last year. It's a good scale and gives me tons of readings. Not sure I believe the absolute numbers but I use them more as a directional measure to see if I'm getting better or worse in every area.
I know. It's a lot of stuff. But I use it all very regularly so I feel as if I'm getting my money's worth.
Results and Plans
So, want to know my results and plans since last time? Here goes:
I'm down to 16% body fat!
I'd like to get my body fat to at least 13-14%, maybe a bit lower.
To do that, I need to lose about 10 pounds — the hardest 10!
The results now are mostly diet-related. Oh how I wish the answer was exercising but it's diet. Ugh. My weakness.
So How Does this Relate to Money
I listed the ways physical fitness is related to financial fitness in my first post, so I won't reiterate those here. But here are a few more thoughts on the subject:
Part of having money is so you can enjoy it. Without your health, it's hard to enjoy any amount of money.
In addition, the healthier you are, the more enjoyment you get out of life (or at least this is the case for me).
I want my retirement to be long and happy. A key to this (other than having the money) is being fit to enjoy it.
Discipline is required to be successful in both money and fitness. There are no shortcuts that lead to great success. Hard, consistent work, making some progress every day is what wins the game.
Getting in shape has its costs (as you can see from above) but it likely saves a boatload too (on healthcare costs). I'll be posting on this sometime in the future.
So, that's the update. Any comments, suggestions, or questions? How is your physical fitness plan working for you?