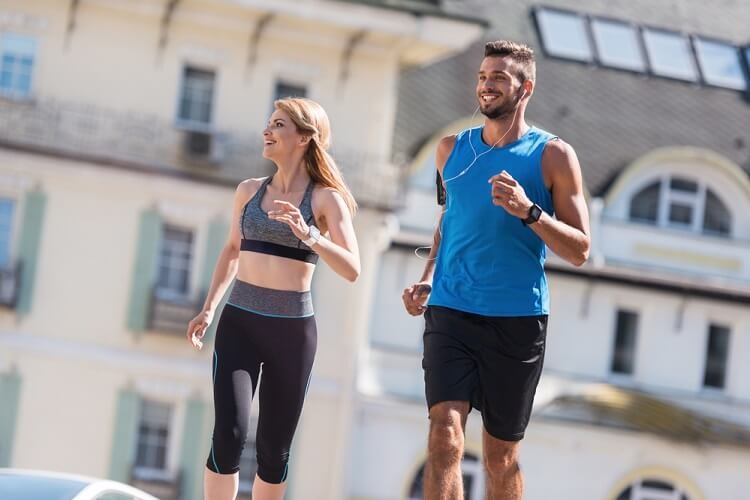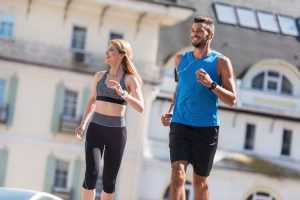 In What I've Been Reading I happened to mention the following:
"I'm on a bit of a health kick (lost 7% body fat in several months) which I'll write about sometime."
A few readers commented on this and asked me to give some details.
This is the post that will do that as well as relate physical fitness to financial fitness.
Background
Let's begin 25 years or so ago. I was at a party and asked to move a huge garbage can filled with ice and soda. A friend and I grabbed it and as we lifted I felt some movement in my lower back. This was the beginning of back issues for me.
Over the next 25 years I went to doctors of all sorts, chiropractors, and physical therapists. Nothing seemed to help my back situation. I had x-rays, MRIs, and a whole host of tests. What was more frustrating than my physical issues was that no one could find any physical problem with my back.
My back issues weren't debilitating or even painful most of the time, but I always had symptoms with me — tingling, numbness, weakness, and so forth.
It would come and go in severity. I was able to do lawn work and walk and even had times when I could do higher levels of exercise. In my thirties I started shadow boxing, only to give up later due to back issues. In my early forties I tried and was able to ride a bike, something I didn't think I could do. I spent the next several summers accumulating thousands of miles on my bikes until the inclined position led to more back issues. In my late forties I learned how to swim laps and spent several years going back and forth in the water.
But the back symptoms continued. I just couldn't shake them.
As you might imagine, I wasn't in the best physical condition during this time. I was six feet four inches tall, 210 pounds or so, and was very "soft" overall. My swimming kept my weight manageable and my heart in decent condition, but I had very little muscle mass. I couldn't lift weights, or so I thought, as I'd hurt my back even more.
Life in Transition
Then as my life shifted from Oklahoma to Colorado a few things happened.
First, while on a drive between Oklahoma and Colorado when my family was in transition, I listened to an audio version of Healing Back Pain: The Mind-Body Connection
. It's message was simple: your back issues are in your mind.
I know. Believe me, I know. It's not a message I wanted to hear. Who was this guy to tell me the problems I had dealt with for 25 years were the fault of my stress and unconscious rage? I immediately dismissed it as hocus pocus. But upon reflection I couldn't argue with his results. I also couldn't argue with the fact that while I had back issues, no doctor could find any physical reason for them (In case you want to know more about the book and its author, here are links about Dr. John Sarno and what he calls tension myositis syndrome).
Interestingly enough, the treatment (in its most basic form) for this issue is to simply be aware of it. And when symptoms appear, you mentally recognize them and intentionally, mentally deny that they exist — deny that they are real.
This is what I did and believe it or not, my symptoms started to fade over the course of a couple months.
I understand that this must sound really strange. I'm not advocating anything here. I'm not saying this works for everyone. It seems even strange to type it out. I'm just telling you what happened to me. Feel free to draw your own conclusions.
Meet the Trainer
Second, as we started our move to Colorado, we decided to join a gym. I wanted one with a lap pool (of course) and we picked one we liked. Interestingly enough when we then bought our house, we were within walking distance to this gym.
Part of the gym membership was a free meeting with a trainer. I'm a DIY guy and am usually skeptical about "experts" in any field, especially when their objective is to sell you something. But the guy who signed me up for the gym membership recommended a particular trainer who he said was excellent. So since it was free, I figured I had nothing to lose.
Even though this was a free session, I took it seriously. I put together a document with my physical issues and potential goals and brought it to the meeting. We spent 45 minutes or so reviewing it and discussing my situation, particularly my back issues. We then did some very simple exercises which I was surprised I could even do.
I left feeling great (and felt great for several days afterward) and with no commitment required. The trainer said he'd love to work with me and felt confident he could make a difference but there was no pressure. I liked him and we got along well, but was I willing to fork over the money and potentially make my situation worse?
Going for It
Ultimately I reasoned that I had spent thousands of dollars on doctors through the years with nothing to show for it. What if I halted the cycle and instead of paying doctors to fix me, I paid a trainer to help me get better?
So with that I committed to meeting with my trainer (Jason) on a regular basis.
We met weekly for months, then bi-weekly, and now once every three weeks. He slowly increased the difficulty of the weight exercises each session, then added in various cardio activities. He also advised me on nutrition, sleep, and a whole host of issues. I supplemented these sessions by reading on my own, first by reading The 4 Hour Body: An Uncommon Guide to Rapid Fat Loss, Incredible Sex and Becoming Superhuman
and more recently The Bulletproof Diet: Lose up to a Pound a Day, Reclaim Energy and Focus, Upgrade Your Life
.  I took notes on each of these, made a list of what I thought would work for me, and I'm now adding those one by one to my lifestyle.
I have met with Jason 25 times now. The cost is $89 per session, so I've paid him over $2,200. It's among the best money I've ever spent.
I'm now in what is probably the best shape of my life. My back issues are minimized (though still there from time to time). I am stronger and fitter than ever. My body fat has gone from 28% to 21% and dropping. As I've lost that fat, I've gained that amount in muscle. It's been a great experience overall.
Financial Fitness
As I thought about this issue I realized that physical fitness and financial fitness have a lot in common. A few similarities I could think of:
Progress is made by small gains over a long period of time. I didn't get strong/improve overnight. It took small, consistent gains over a good amount of time (roughly ten months as if this writing). In managing money, it takes even longer. But if you make small steps over a long period, time becomes your greatest ally and does all it can to make you wealthy.
Sometimes you need help. I'm not big on financial planners, but that doesn't mean I don't need help from professionals when it comes to money management. I use a CPA to do my taxes, had a very good real estate agent who became my mentor and got me started in real estate investing, and am using a lawyer to help me create my estate plan. Just like using Jason, getting help from the right financial experts at the right time can make a big difference.
You also need to take responsibility for your own results. Just because you get help doesn't mean you rely on them 100%. Yes, I had a trainer, but I also read, studied, and experimented. I did all I could to understand what was supposed to work and what wasn't as well as how and why it worked. I learned myself so I could then talk to Jason, ask him meaningful questions, and learn even more. The same is true with my financial advisors. I have a pretty good knowledge of taxes, investing, business, real estate, and law. This helps me help my advisors to help me. And of course I've learned so much on my own that I don't need financial help with most money management issues. After all, no one cares more about your money than you do, so you better learn how to manage it.
Focusing on the priorities pays off. There are a million suggestions on how you can get fit. There are a million suggestions on how to manage your money. But when it comes down to it, if you pick the priorities (similar to what Tim Ferriss calls the minimum effective dose) and get them right, that's all you need. In managing money the keys to me are earning, saving, and investing. That's why this site focuses on them.
Luck/circumstances play a factor. I can't help but put this in, though it pains me to do so. Looking back on both my physical fitness and financial fitness I can see times where circumstances simply fell in my favor. So you work hard to make your own luck, but sometimes you simply get a good result that you had nothing to do with (or very little).
Summary
Ok, that was probably way more than you wanted to know about my physical condition. But maybe you want to know more. If so, let me know in the comments below and I will post from time to time on some tips I find useful.
But don't worry, this won't become a fitness site. Heaven knows I don't have that much good stuff to share on that topic. 🙂