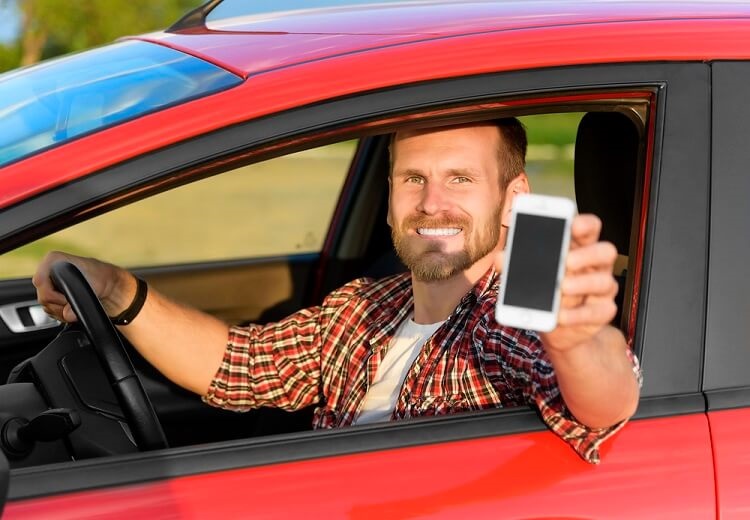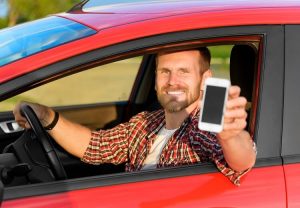 As most ESI Money readers know, I am a big fan of developing side hustles, primarily because they can get you to financial independence much faster than without them.
That said, some people don't want the time and hassle commitments sometimes associated with developing your own business.
So when Uber Eats offered to host a sponsored post about making some extra side money without the time and commitment required of a full-time side hustle, I jumped at the chance.
I asked my friend, Hank Coleman, from Money Q&A to write the piece since he has his ear to the ground on several ways to put more money in your pocket.
Hank writes the reviews we host on Rockstar Finance and always has a balanced and comprehensive view of issues, so I was pleased he was able to accept.
All opinions here are from Hank…now let's get to the specifics…
---
Whether you just want to save more money for a rainy day fund or you want to pay off debt more quickly, there are plenty of relatively easy ways to make money on the side.
In the past, you might have had to sell plasma or distribute flyers around your local neighborhood, letting people know you're available for pet-sitting, childcare, handyman work, or anything else you're skilled in. My wife and I even looked into selling her eggs one time.
Nowadays, there are plenty of ways to make money with little more than your smartphone. The gig economy is on the rise. It's booming actually! And, the need to plaster flyers around town or get stuck with a needle is almost non-existent! Now is the time to take advantage of it and make extra money.
Easy Ways to Make Extra Money with Side Hustles
Some of the following examples may require a bit more time and effort than others, but there's very little money, resources, or effort required to get started on your next money-making side hustle.
Here are a few great easy side hustles to try out and make extra money.
Get Walking with Sweatcoin
There are plenty of apps designed to help you meet your fitness goals while earning money, but Sweatcoin is among the best. Available for both Android and iOS devices, Sweatcoin syncs with your phone's accelerometers and GPS location to precisely determine how many steps you walk in a day/week/month.
For every 1,000 steps you take outside, you earn 95 sweatcoins, which you can then convert into fitness gear, classes, gift cards, travel or even cash. For example, you can earn $1,000 cash from PayPal with 20,000 sweatcoins.
Pet-Sitting with Rover or Wag!
If you love animals, then Rover is a great app to get started with making money while walking dogs. There is a background check involved, but after that stage, you're able to set your own rates for services that include: boarding in your home, dog daycare, house-sitting, drop-in visits, and dog walking (30-minute increments).
You can even tailor your profile to highlight any specialty services you offer, such as administering medication, caring for puppies/kittens, or managing senior pets' unique needs.
Wag! is another dog walking and dog sitting side hustle site you can check out in your spare time to help you earn extra income.
If you're 18 years or older, have a smartphone, and basic experience with dogs, Wag! could be a fit. Once you're accepted, you could earn up to $25 per hour.
Delivering with Uber Eats
Have you considered driving with Uber but for some reason was afraid to take the plunge? Then a good alternative is to deliver with Uber Eats
.
Uber Eats is an online and app-based food delivery service currently available in over 100 cities in the US and Canada and growing. Delivering with Uber Eats is a breeze for anyone who lives near an area where it is available, and not only is there no boss involved but you can also get paid daily.
Better yet, you can earn extra money when you need it, day or night, on your own schedule.
Some Perks of Partnering with Uber Eats:
Flexible earnings
Make your own schedule
Bikes and scooter deliveries are also allowed in certain cities
You only have to be 19 years or older – great for students!
Remember – When you click on a link to Uber on this site and sign up to drive, this can result in this site earning a commission.
Get Paid to Watch Movies
If you love watching movies and want to earn income with a side hustle, you can make $10 – $20 per hour as a Certified Field Associate through Market Force Information.
Almost anyone in Canada and the US can apply, and once accepted, you'll start to get email alerts with assignments. You'll then get paid to watch trailers, record ads, count attendees, mystery shop as a movie patron, and more.
Kid Help with Kango
Kango is designed for busy parents who need help with childcare and transporting their kids to/from school, extracurriculars, and other activities.
Of course, anyone who wants to drive and/or provide childcare through Kango must undergo an extensive background check, but once you pass, you'll be able to find parents in your area who are willing to pay for babysitting and carpooling services.
Mystery Shopping with Field Agent
There are tons of mystery shopping opportunities out there, but many of them lack the transparency, ease-of-use, and money-earning potential that Field Agent offers. By downloading Field Agent, you'll be able to view shopping gigs in your area, acquire the necessary information (photos/videos and insight about specific products/services or the store itself), and eventually cash out your earnings via direct deposit or prepaid debit card.
Most jobs range from $1-12 in value, depending on the difficulty of the task. Some may simply ask you to check the price of an item, for instance.
Taking Mobile Surveys
Can you really make money with online surveys? Although these are commonly viewed as scams by many Internet users today, several legitimate consumer data companies are willing to pay you in exchange for valuable feedback on products or services.
For instance, Surveys on the Go pays $1-5 on average for brief surveys ($20+ if you partake in surveys that require you to go to a specific location and take a photo or submit detailed feedback).
Google Opinion Rewards and American Consumer Opinion are also well-known, legitimate survey websites.
You won't make a lot of money from completing online surveys, but it's a great way to make money in your free time.
Sell Your Unwanted Clothes and Shoes
Selling your unused or poorly fitting clothing is a quick and easy way to earn extra money. We all have a pile of clothes that we keep around in hopes of that we'll lose weight.
Or, maybe you have a ton of shoes that you never wear. Or, what about the dresses from past events that you only wore once?
Now is the time to turn your old wardrobe into cold hard cash. Here are several places online that you can sell your old clothes for money and clear out your closet:
Crowdfunding Creative Projects on Patreon
If you're an artist, writer, or other types of creative individual, then Patreon is the place to be. Through this site, you can publish content accessible to specific tiers of members supporting you such as a basic level of content that's free for anyone and exclusive content available to supporters who contribute a minimum of $5 per month, for example.
It's a great place to get noticed by new audiences and make money from your art, music, podcasting, writing, YouTube channel, and so much more. You may even be able to use Patreon to make money playing video games if you're creative and be entrepreneurial.
Earn Money with Upwork
If you have a skill like writing, graphic design, computer programming, and a host of other skills, you could try your hand at a site like Upwork. Upwork is a site for freelancers to browse thousands of job postings from individuals and businesses.
Upwork can help you find clients and then work from home to complete tasks. Many of these assignments can lead to reoccurring and long-term contract work. Or, you can find simple one-time jobs to finish that match your skill set.
Sell Your Travel Photos Online
Another great way to earn extra income is to sell photos online. If you love traveling and photography, selling your photos can be a great way to pair increasing your income you're your photography hobby together.
There are several websites out there that are a great platform to post your travel and other photography such as 500px, DepositPhotos, and Getty Images. Or, you can make money from your photos in different ways like setting up your own site for people to buy the pictures or print them on t-shirts and other items.
Hosting Guests Through Airbnb
If you own your own home, then hosting guests with Airbnb is a fun and relatively easy way to boost your regular income. You can set your individual rates (including a cleaning fee), decide when you want to host guests (check-in/check-out times, certain months of the year, etc.) and meet new people from all walks of life.
Why let that spare bedroom or office space go to waste when you can be charging guests $50-100+ per night to stay with you?
Charging Lime Scooters
Perhaps you're not a fan of riding those new e-scooters you've seen on roads and sidewalks lately – but what if you could make easy money by charging these scooters for Lime or Bird? As a "Lime Juicer," you'll be able to view where scooters are located in your area, pick them up, and charge them at your home overnight.
The typical earnings from Lime scooter charging seem to be around the $5-8 per scooter range, which means you can earn about $50-80 per night just for charging 10 scooters. You won't get rich by any means (you do still have your own utility bills to cover, after all), but it's nevertheless an easy way to make money after work in your free time.
Make Money Flipping Sneakers
Flipping sneakers can be very lucrative. If you land the right shoes, you can resell them and make a ton of money. Certain sneakers can easily sell for two or three times their retail price on a secondary market.
There are several websites that you can to flip sneakers for a profit. Here are a few you may want to consider:
Facebook and Instagram
eBay
Make Deliveries with Postmates
Postmates is an on-demand delivery side hustle platform that is free to join, takes no fees or commissions and gives you the flexibility to earn when it fits your schedule. Postmates helps you find people looking for takeout food, catering, small meal, beverages and the like from restaurants in your neighborhood.
If you have a bike and live in the downtown of a major city, you can make some good side hustle income.
Whether you simply want to save more money for your emergency fund, a fun family vacation, or to pay off debt, there are plenty of relatively easy ways to make money on the side.
The gig economy is alive and well. There's no longer a need to find a traditional second job delivering pizzas or mowing lawn. The key to your success in the gig economy might be a side hustle right in your living room from your smartphone or laptop. You can make money from home.
A side hustle can increase your personal growth. They can help you reach your personal and financial goals more quickly. A side hustle can help you to not only increase your income but also push you to learn new skills and encourage you to develop new relationships.
While this list is not all an inclusive list of all gigs by a long shot, it has a lot of great ideas that you might not have considered before.
What are your favorite side hustles that we didn't list? What do you love about side hustling? I'd love to hear how you make extra money in the comment section below!