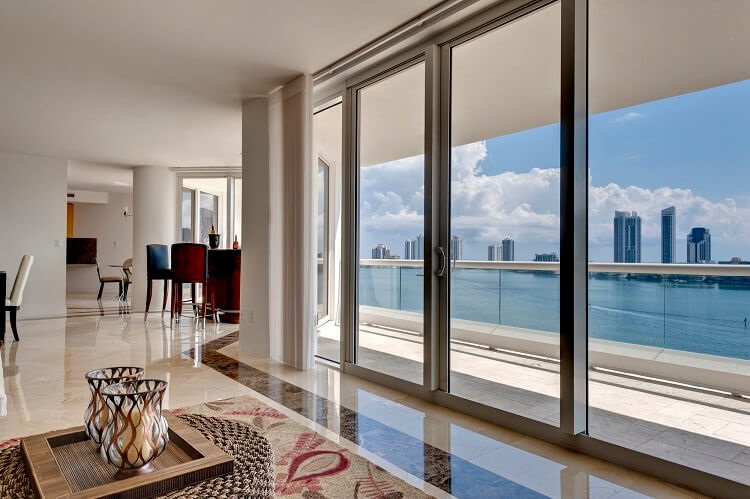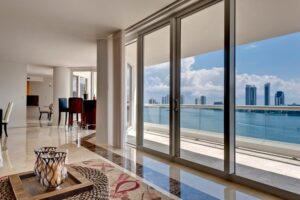 My post titled How to Live in Airbnbs for the Price of an Apartment Lease generated a lot of conversation about alternative housing arrangements.
There were several comments from people who had actually taken steps to go from a more traditional house set-up to something different.
I reached out to them and three people agreed to tell us their housing-related stories.
We begin with someone trading in their condo for life in Airbnbs…
————————————————-
It started in May 2018.
I had worked for 34 years as a medical writer for various advertising agencies. In early 2018, I decided to retire on April 30 at age 58 and notified my boss.
My original plan was to sell my condominium in Chicago, sell or donate my belongings, and move to any rental apartment (hopefully furnished) in Chattanooga TN to be closer to my mother and my brother. However, after a couple months, it became apparent that this simple plan was not going to happen––mainly because I could not get my condo sold. Buyers just weren't interested for whatever reason, although my real estate agent was sure it would sell quickly.
Meanwhile, I wasn't traveling. I wasn't enjoying retirement because I couldn't plan to do anything or go anywhere in case my place sold. By about mid-July, I decided I needed to change the plan. I told my real estate agent to take my place off the market temporarily, which allowed me to travel and enjoy retirement for awhile. We agreed to try to sell it again in the spring of 2019.
Then the universe threw me a couple curve balls.
First, my real estate agent tragically passed away around October 2018. I briefed his replacement on the plan to try to sell the condo in the spring. Despite the tragedy (he was a good agent and likable guy), I went back to traveling, using my Chicago condo as a base.
Second, the condo sold out of the blue. I was on a 3-week trip in January 2019 when the replacement agent contacted me. She said she was holding an open house for other units in my building and asked if I would allow her to show my unit although it wasn't technically on the market. I agreed.
The day after the open house, I had 2 offers! Based on my previous lack of offers, this was totally unexpected. After a bidding war, the highest offer won and I suddenly had to move out by March 4, 2019. I had no plan and nowhere lined up to live. That's when I formulated the plan of staying in Airbnbs or cheaper hotels, at least temporarily while I figured out how and when to get to Tennessee.
Condo sale and living expenses…by the numbers.
When I was living in my condo, I created the following rough budget for retirement. My main goal was to keep expenses to $5,000 or less per month. At that amount, I figured I had saved enough to live for 20 years with $400,000 left over, (assuming no losses, and no interest, dividends, or any other income).
Here's the budget I established in an attempt to meet this goal:
Monthly budget (goal $5K or less):
$1000 Insulin/other medicine/pump supplies/doctor and dentist visits/medical insurance
$1000 Travel
$750 Groceries/eating out
$300 Condominium assessment
$250 Property tax
$200 Entertainment, fishing gear
$200 Misc
$100 Cabs/Uber/Lyft
$100 Clothes and shoes
$100 Birthday and Christmas gifts for family and building staff
$50 Cable/internet
$50 Homeowner's insurance
$35 Haircut
$35 Phone
$30 ComEd (electricity)
$25 Ventra (train, bus)
$0 Mortgage and car. I paid off my condo mortgage sometime before I retired. I then had only property taxes, insurance, and the condo assessment to pay monthly. I also don't drive and don't own a car due to having diabetes.
$4225 PER MONTH
Condo sale changes everything––and figuring out Airbnb.
When I sold my condo, I got a check for more than $186,000. This set me up for 3+ years of living expenses at $5K a month. Having access to money that used to be tied up in condo equity meant I didn't need to touch my other savings for more than 3 years.
My next step was to figure out Airbnb, which I had never reserved before. After playing around on the Airbnb website, I realized I needed to determine a price per night I was comfortable with. To calculate this, I decided to add up my previous mortgage plus property tax, condo assessment, cable and internet––in other words, all the expenses I would no longer have since my condo was sold.
$900 Previous mortgage approximately (from memory)
$300 Condominium assessment
$250 Property tax
$50 Cable/internet
$50 Homeowner's insurance
$30 ComEd
$1580 PER MONTH I COULD DEVOTE TO AIRBNB OR CHEAP HOTELS
Adding these expenses came to roughly $1580 I was spending per month to live in a studio condominium in Chicago. Divided by roughly 30 nights in a month resulted in about $52 per night. I now had a starting point on the Airbnb website––I would look for places around $50 per night, or less if possible. This eliminated luxurious places, but $40 to $50 per night turned out to be plenty for a solo traveler like me to stay in some very comfortable and convenient places.
And if I was willing to commit to staying for a few weeks or a month or more, I could often get substantial discounts that brought the monthly expense easily down to the $1500 range or much less. This left me with $3500 or more per month for food, entertainment, airfare, bus fare, train fare, other travel expenses, fishing gear, and so on.
Plus I managed to earn dividends and interest on savings, so my net worth dropped far less than the $60K per year I budgeted.
Two potential events that could derail my nomadic life…
Life in the US seems set up for people with permanent addresses. While I plan to continue my nomadic lifestyle for the foreseeable future, I need to research two upcoming life events that could dictate whether I move back into an apartment somewhere. Those two events:
Driver's license renewal
Social security collection
Both seem to require or assume the recipient has a permanent address. But I have another year or so before having to decide so I'll research these events more thoroughly before then to see if there's a way around it.
As I stated, I don't drive, but a driver's license comes in handy for ID. Currently I use my driver's license and a passport as my two forms of ID. Even something as simple as opening a mailbox at a UPS store requires two forms of ID, so I'll need a current driver's license when the one I have expires.
For now, the nomadic lifestyle is the plan.
I hope to continue traveling while staying in Airbnbs and cheap hotels. I'm also considering housesitting––staying in people's homes and perhaps caring for their pets while they travel. This is a whole different industry and need that seems suited to solo and flexible nomads like me.
I believe all this is possible for me because I decided to sell or donate my belongings when I sold my condo––except for what I can carry in a small suitcase and backpack as I travel. My focus on having less stuff, traveling more, and having more life experiences has been very liberating for this ex-cubicle worker.
I look forward to whatever 2021 brings!
————————————————-
Our second story is something I think we'd like to attempt — trying several short-term stays in various locations to see where we want to become more settled.
We'll see if we end up doing that, but for now enjoy this story from someone who is…
————————————————-
After many years in the Air Force and concerted savings (borderline Super Savers), I retired in the summer of 2020. This was planned long before COVID and it had always been my goal to be able (if I wanted) to fully retire when I retired from the military.
Since I was not going to work any longer, we were not tied to my work location, so my long-standing promise to my wife was she could pick the location of our retirement home. My last assignment as in Tampa, FL and she fell in love with Florida very quickly after we arrived and several years later, nothing had changed.
We did not have a permanent residence but rather a rental which served its purpose, but we decided to explore different geographic areas in short-term, furnished rentals. We expected it to be expensive, but it turned out to be close to our rent. We only kept what we thought we would need and it had to fit in our two medium-sized cars, so with roughly 17K pounds of our stuff in storage, the two of us began the journey.
It should first be noted we were not looking for the same type of place as we had previously lived in, so while the money was very similar, the rental units were very different. Our long-term rental was a townhome just off the base in a part of town that is currently undergoing gentrification. Our street was gated and only the townhomes, but there was a wide variety of homes within 1 mile of ours (shacks to multi-millions). We did have a tiny pool and the rental was around 2,000 square feet.
For the short-term rentals, we wanted to try the beach life! So, the rentals had to be furnished, on the water, amenities (pool and hot tub were the biggest) were a plus, and we didn't need as much room (1200-1400 square feet – everything has been in that range). We found a place that had everything we wanted and was 5% over what we paid in rent/utilities/internet.
We paid the first month on a website (not Airbnb, but similar) and liked it enough to stay an extra two months. We spoke directly with the owner and he suggested we do it between ourselves and agreed to a 18% reduction for the other two months (which took us below our long-term costs). This area stayed on our list.
One thing to note, the "extra" fees can really add up. Everyone searched for what their goal rent will be, but you need to search well under that. In Florida, if you don't stay 6 months, you have to pay all the taxes associated with short term stays. Add in cleaning fees, website fees, taxes, etc. the monthly cost can be 20% or more higher that what the flashy website numbers show.
At the next location, 5 days prior, I started looking for a 2-week rental (the holidays were coming and we would be with family after that). I wasn't worried as there were hundreds of units on the websites and being only two weeks, it didn't have to be perfect.
I spoke with two different companies, both of which had multiple units in multiple buildings and they refused to discuss any reductions. The third company was a local realtor who told me he would talk to the owner about a reduction (I asked for 20%) and it was approved a few hours later.
As it turned out this unit was actually fairly decent – the building was on the water, our balcony could just see the sunset over the water (between our building and the one next door), kayaks/bikes/paddle boards for the unit. However, we learned the neighborhood is dominated by tourists and we scratched it off our list.
We spent Thanksgiving holidays with family (no rent!) and put the stuff we didn't absolutely need in a storage locker (first month free and a military discount). We next spent a few days at various hotels around the areas we were interested in (all well under our daily rent equivalent, but obviously much smaller) and were able to confirm we did not want to permanently live in those locations.
Our next stop was thanks to a family member who donated Disney Vacation Club points to us as she did not want to come to our state due to COVID and they were expiring, so we stayed a week at a Disney resort (FYI, they are pretty hard core about masks and social distancing).
We are now entering peak season for this area and despite COVID, everything on the water seemed to be charging regular peak season rates. Several weeks before we needed it, we found a place we really liked and I approached them about off-peak pricing for 3.5 months (through the peak season). The realtor strung me along for more than a week until I finally told her I needed a final answer.
She told me we could have it if the people touring it that day declined it. That renter paid full price and we lost the place. We really liked that place and might have paid full price (about 10% above our long-term costs) but figured we could pay less with the lower demand. I am confident the realtor planned to string us along until much closer to the move in date.
We did find another place (about 2 weeks out) and offered off-season rates (the difference was $1000 per month!). The realtor expressed concern and told us, "This owner is very particular and will not accept anything but full price." I asked them to talk to the owner (they wouldn't let me talk direct) and the owner agreed the next day (key point – the place had been empty for one month already and the realtor told me they had no prospects).
We are paying 125% of what our long-term costs were, but we can see sunsets over the water every night from our living room or balcony or watch the dolphins swim by, get in the hot tub or pool, run around multiple lakes or around the golf course, etc.
We are narrowing in on a location, so the hunt for a purchase could begin soon, but we don't plan to rush in that either (strong seller's market here). Here are what I would consider the key takeaways:
Don't forget to plan on what you are going to do with all your belongings if you are going to move every few months. We are fortunate to have the government paying as I would think storing 17K pounds of stuff would be quite expensive!
Strike a balance of what you want to move every few months. It gets annoying packing things into your car you really don't use. On the other hand, there are definitely a few things I miss but nothing earth shattering. Most hobbies involve "stuff" which would be tough to haul around. I had no idea how much room golf clubs take up when you are trying to pack in other things.
Watch for the extra fees, they can really add up.
Always ask for a deal if you are going to be in a place for more than 1 week – worst they can say is "no" and you still take it. The longer your planned stay, the bigger the discount I tried to get.
You have to decide what is more important – the place you love or the discounted price? You have to let some great places go if you can't get them to deal (or pay full price).
Have fun with it and explore!
————————————————-
And finally, here's a piece dealing with several housing moves…including some thoughts on how to sell a place, investing the proceeds, and paying for the next place with the investment's earnings (something I mentioned in my original post.)
It's a very interesting tale. Enjoy!
————————————————-
We raised our daughter in a major city in Texas. We had planned to downsize from our 2900 sqft home after she graduated from high school as the house was already 20 years old (increasing maintenance issues) and we didn't need the space any longer.
I am currently in my mid 50s and my wife is in her early 60s – about 7 years apart – more on this later.
What Happened
Since the market was a seller's market in 2015, we sold our house in early 2015 in anticipation of our daughter's graduation and moved into an apartment so she could finish her senior year of high school.
The move to the apartment forced us to rid ourselves of a lot of "stuff" and only keep the items that were either useful or brought us joy. It is amazing how little stuff any of us really needs. We found the downsizing process a liberating activity as it simplifies life a lot.
We had only planned to stay in the apartment until after she graduated high school and then move to another part of the country. In hindsight, we probably sold the house a bit early as our daughter attended college close to home. We didn't want her to feel abandoned during her college years so we decided to stay in the apartment until she was close to finishing college.
While this was good, as we stayed local for her and could continue to live the same life we had prior to selling the house (friends, etc.), it felt like we were in an extended holding pattern which didn't sit well.
After our daughter graduated college, we gave up the apartment, put everything in storage and traveled for several months around the US. It was a great experience but it wasn't without hiccups.
For example, we had one Airbnb that turned out to be not what we had expected. As a result, we needed to quickly identify an extended stay hotel that we could stay at until we could secure another Airbnb. This caused some unanticipated expenses of the hotel and added to the feeling of being very transitory – more than we had anticipated. Couple that with the fact that you literally have no where to go – no house, no apartment – it can be unsettling. Even while in the apartment, we still had our very scaled down belongings in boxes as we didn't want to unpack everything into an apartment – again, an unsettling and very transitory feeling.
After we traveled for a few months, we felt the desire to identify a location to stay for a bit longer than just a month or two. We identified Arizona as the most likely option – we have had family there for many years.
We also have a future goal of traveling / living in Europe for part of the year as we are dual US & EU citizens. As such, we thought a good, first option was to start by having a smaller home base in the US since we don't know how long we will be in Europe in any one year. If it turns out that we end up spending more time in Europe, we could sell any home in the US.
Our goal was to keep our housing costs low, especially as a percentage of our overall net worth. We didn't want to buy more house than we needed or cared to own.
In order to meet our objective of the "right size" house at our desired price point, we really only had one of two options – either move into a community with young families (i.e. smaller homes with lower price points for what is often first time home buyers) or target an age restricted community. The age restricted communities focus on building the size house that we desired, at a reasonable price point, without moving into a neighborhood of young families just starting out – given our stage in life, neighbors that may be 20+ years younger was not a desirable option for us.
Due to the age difference between me and my wife, we wanted to be more deliberate on our housing choice – my wife is closer within the age of an age restricted community but I am still a bit on the younger side, especially relative to other men you typically find in these communities. However, in addition to the "right size" house, we desired a community that had built-in activities (pickleball, bocce, fitness, pool, hiking trails) so we may have more of an opportunity to meet people.
Where We're Going from Here
We have moved into our house in an age-restricted neighborhood that is part of a larger (non-age restricted) master planned community. Therefore, we hope to meet people inside and outside of our neighborhood but still live within the age restricted area.
The plus is that the neighborhood is new construction so everyone is new. The unknown is how the community will develop as there aren't a lot of activities or friends yet. However, we knew that it would go slow at first and with COVID, it will be even slower.
We are happy with the house as it is the right size for the two of us – approx. 1700 sqft, 2 bedroom, 2 bathroom + den / office. Little outside maintenance, thank goodness, as we are in Arizona so mostly rock and cactus.
We have been very deliberate to not scale back up our belongings in the new home since we downsized several years ago. As a result, the move into the new home was relatively easy since we weren't trying to fit a lot of prior house belongings into a smaller home – we had already gone through the downsizing process when we moved into the apartment.
Financial Impacts
So far, financially, we are tracking to our goal of purchasing the right size and priced home for what we need and no more – this enabled us to keeping a large portion of our net worth in investable assets.
The math of selling the house in Texas and renting a small 2 bedroom apartment was pretty much a wash using conservative estimates – probably better given that the stock market has done very well since 2015.
We netted about $500K on the sale of our Texas home and moved into a 2 bedroom apartment for ~$1650/month. Property taxes in Texas are very high which a lot of people fail to recognize even though it is a no income tax state. In our county, you will pay 2.3-2.5% of the assessed value (not market value) of the house in property taxes every year. We were paying approximately $11K per year in property taxes for our home.
At a high level, if you estimate a total rent of ~$19,800 per year, and you don't need to pay $11K in property taxes while renting, you only need to net an additional ~$8,800 on the invested $500K from the sale of the house to break even (assuming that the utilities costs / other misc expenses are the same and not accounting for property tax deductions).
A no income tax state with high property taxes is fine when you are a high earner. However, once we were looking at retirement / early retirement, we knew we didn't want to be paying a high fixed property tax every year on much lower income – especially if we were going to be traveling for a few months per year. We knew we would be better off in a progressive income tax state with much lower property taxes. We also downsized to a single car as part of the transition after our daughter didn't need the second car for school.
There you have it – try to keep the big fixed expenses low (house, car) and work on maximizing the investable assets in order to fund our experiences moving forward.
We'll see how it goes – still early days!