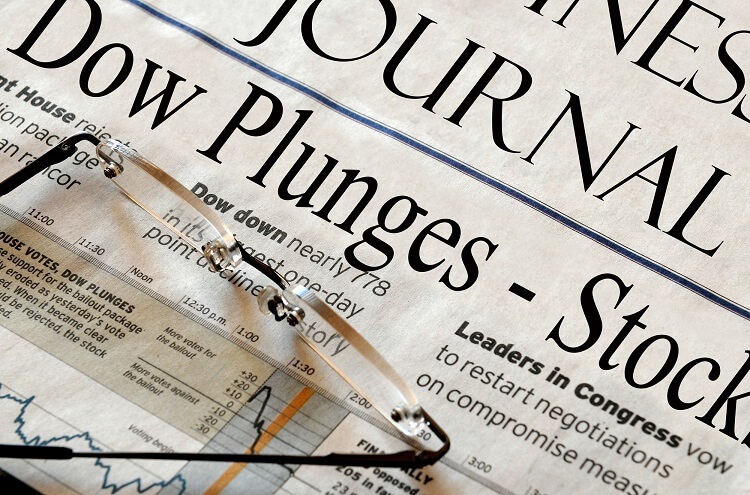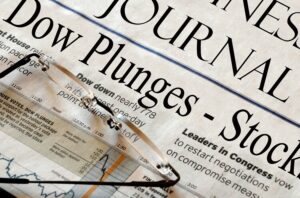 In How I Added Dividend Stocks to My Portfolio, Part 1 Millionaire #140 made this comment:
I noticed that the vast majority of millionaires do index funds, and for almost a decade now I've done nothing but buy individual dividend stocks.
There's been several times I've second guessed the strategy, it's always hard to go against the herd unless you have an unnatural level of confidence. But my annual dividend income is now up to $277,661, so I must be doing something right.
I think any investing strategy is going to be a double edged sword that has some good factors and some bad. It just depends on what fits your interests, personality and goals. Doing something (anything – as long as you don't lose money) beats doing nothing.
To which a reader replied as follows:
MI 140, Can you share your story? You and Mike have a monster dividend portfolio. I've been doing mostly index funds but also wanting to add some individual dividend stocks as well. Would like to know more.
So I reached out to MI 140 and asked if he could write up something like Seven Steps to Creating Passive Income through Dividend Investing.
And he was very gracious to provide us with the following update.
Hold on to your hats, it's a doozy!
So without further ado, here's Millionaire #140…
—————————————————–
Time for an update! Of course, it's been an interesting couple of months, to say the least. I'll first talk about the meaty part of the story that some have been asking about, my dividend income and investing.
So, I ended 2019 with $157,200 in dividend income and since 2019 was a great year for the stock market, the value of my stocks saw a nice price appreciation of $514,386 over the year.
Firstly, going into February, I was 100% invested as always. When it comes to dividend income, I am like a crack addict. I can just never keep any cash around. I do keep about a year's worth of expenses in actual cash as an emergency fund, but I am talking about keeping a meaningful percentage of your portfolio value in cash, such as 10-20% or more. In any market, there just always seems like there is something that looks attractive at the time.
By the end of February, I had built the dividend income up to $192,852.
To recap my original millionaire interview, my annual spending is under $100K, and my goal is to retire at the end of 2020. So at that time, I felt like $200K of dividend income (over twice my annual spending) was a reasonable goal for retirement.
Market Meltdown
And then March came and the coronavirus rolled around. We started seeing some days that were the fastest the stock market had ever dropped in the shortest amount of time. Like, ever in recorded history. Even compared to the great crash in the 1920's and the great depression. As they say, the bull climbs the stairs, and the bear jumps out the window.
It didn't take long for all my 2019 gains to disappear. And then it wasn't long after that until I was looking at well over a million dollars of losses, and then I think at the peak of the low, it was down pretty close to 1.5 million. That is so much money. Years of work, and probably about equal to all the profits I have ever made (including dividends and price appreciation) in the seven years or so that I've been seriously investing.
So, at first I did the things you are supposed to do.
I didn't panic. I realized that stock prices are just what someone else is willing to pay you for your ownership stakes in the company at that exact point in time, which can be far higher or lower than the actual value of those ownership stakes. So I didn't sell anything.
In fact, I knew that what was going on felt like panic. I knew that in situations of panic, people do things that are not rational. I thought there was a very good chance that people were over reacting. I thought that the prices that stocks were selling at were probably way, way lower than they were actually worth.
I always look at the yield of stocks. The way that most stocks work, is that the dividend rate (the actual amount of money one share of the stock pays out) generally doesn't change much. The price that a stock sells for in the stock market changes constantly. That affects the yield.
So for instance, if I buy a stock at $100 per share, and it pays $4 in dividends, that stock would have a 4% yield. If the price later falls to $50 per share, now I can "purchase" that same $4 in dividends for $50 instead of $100, so now the yield has gone up to 8% instead of 4%. So I was seeing yields in some areas that had literally not been seen since my great grandmother was a little girl in the great depression. Like 10-15%, sometimes even more than that.
Getting a Margin Loan
This was right before any of the big closures of restaurants and gyms and things like that. Life still seemed normal, and I don't think I had any idea of what was to come. But I did know at the prices we were seeing, I could not just sit there and do nothing. So I put in an application for what is known as a "margin loan" with Vanguard.
So, how this works is they will loan you money, using your stocks as collateral. The interest rate varies some depending on your outstanding balance, but it's basically about 5.5%, not great, but not payday loan or high interest credit card type bad either. And, at the time, many of the stocks I wanted to buy had a yield of over 10% in dividends, so I figured collecting 10% while giving back 5% isn't the most horrible thing.
Within a day or two, Vanguard gets back to me and says they will loan me up to 2.6 million dollars cash. Immediately, that saying about "Enough rope to hang yourself" came to mind.
The main danger with a margin loan, is that the value of the stocks has to stay high enough to cover the value of your loan balance, plus an additional amount of "safety." It's similar to how you have to put a certain amount "down" on a house when you buy it (usually 20%) so that the bank feels comfortable loaning you the rest, even though they have the house as collateral. If the value of the stocks falls too low, they can do a "margin call" which means you have to either give them more cash to build up the safety margin, or you have to sell stocks (usually at a rock bottom price of course) to come up with the money. It can be very dangerous and it's how many people got "Wiped out" during the great depression when the stock market lost 90% of it's value.
So here's the thing. I had no money. But I knew I was going to retire at the end of 2020. So I had spent the last six months building up the entire next years inventory in the business. (If you recall from my millionaire interview, I own a mail order business that sells parts for classic cars.)
I did a sales report, and if this year just equaled last year's sales, I was due for 1.8 million in cash to come in from the business before the end of the year. Just from selling the items that were already sitting there on our shelves. So somehow I came up with a million dollars being an amount that I would be comfortable borrowing on margin.
This would allow for somewhat of a slowdown in sales from the business. And, I would be collecting a bunch more dividends from the stocks that million dollars bought, and I estimated my dividend income would be up to about 280K after I put that million dollars to work. Plus, I figured even if the business burnt down to the ground and I never got another cent out of it, all I would have to do is let the dividend income pay down the margin balance, and it would be automatically paid off in about 3.5 years. ($1,000,000 divided by $280,000 = 3.57.)
In actuality, it would have taken somewhat longer than that because you are paying taxes out of the dividend income, and you also have to pay the interest on the margin debt, but it still wouldn't have been that much longer.
Anyhow, between about March 12th and March 15th, I bought $1,020,000 in stocks on margin debt. It was a fun few days. It's amazing how fast you can spend money like that. With just a few mouse clicks I went from not owing anyone in the world a single penny to over SEVEN FIGURES of debt.
Here's what I bought:
Cullen Frost Bank: 60K
Wells Fargo: 100K
Whirlpool: 60K
Viacom CBS: 60K
Unum Group: 100K
UPS: 60K
US Bank: 60K
Simon Property Group: 100K
Prudential: 100K
IBM: 60K
Ameriprise Financial: 60K
Exxon Mobil: 100K
3M: 60K
Shell: 100K
I had been studying these companies for months, sometimes years. I knew by memory what their financials looked like. You could have covered over any of their names and I would have been able to tell you which company it was just by looking at the financials. So that gave me to confidence to know what to buy, and to spend the money so quickly.
Having Second Thoughts
Then, the market continued to drop, and drop, and drop. I started to think about the margin call thing and how stupid I was, that I could technically lose everything if the market just continued dropping.
There were a couple of nights where I didn't sleep very well. I started to think about how I could come up with cash in a hurry if I had to. You never want to be in that position. Dumb, dumb, dumb! We now know that the low point of the market (at least so far) was right around March 23rd and then it started to come back. So I was a week or two early.
Stock prices, especially in extreme times, usually go up or down much more than you think they will. Currently, I'd say more than half of my margin buys have gone up nicely, a few are down, and a few are just about the same.
So, as I write this, (May 6th, 2020) I have been putting every spare penny of cash flow from the business into paying down the margin debt. It's currently at 709K and should be paid off by the end of August. If stock prices stay basically where they are, my portfolio will be worth over 4 million at that point.
Since the virus, we have seen a HUGE increase in the level of business. I guess when people are stuck at home with nothing to do, they get to work on that old project car in the garage, or surf the internet ordering car parts.
Since we are a mail order warehouse and basically not open to the retail public anyway, we have been allowed to stay open and operational. Unfortunately several employees have not been able to work very much due to not having child care since school is cancelled, and other personal issues, so my own workload at the office has greatly increased in order to keep things running smoothly. But I am very grateful we have the sales coming in which will allow me to pay of the margin debt even sooner than I anticipated.
So now I'm thinking I'm sitting pretty, getting ready to collect my 280 grand a year for the rest of my life. I even set my goal to end the year at a nice round 300, since I'll still have a few more months to buy some more stocks after I pay off the margin debt.
One Problem with Dividend Stocks
And then…Companies started cutting their dividends.
Dividends are not guaranteed. If a company falls on hard times, they may choose to keep more of their money instead of giving it away to shareholders to help them get through hard times.
I had a couple cuts from my lower quality companies, and they reduced my total income by a few thousand dollars which didn't hurt too much, but then Shell cut their dividend. I had almost 10,000 shares of Shell. That one cut chopped a good chunk of income off. They had not cut the dividend in over 70 years. Hitler was rolling through Italy in tanks last time they cut the dividend. My mom (now in her 70's) was in diapers last time they cut it. I didn't expect that. So my current dividend income after all the cuts (up until now at least) is just over 248K. Don't cry for me, I'll make it through somehow.
So what have I learned through all this?
First, dividend investing, or any investing where you are buying individual stocks is not easy. It's not that it's super complicated, or that you have to be a genius in order to do it (if it was, the higher someone's IQ was, the greater their net worth would be, and there is absolutely no correlation among these two things), it's just that there are SO many potential pitfalls that you need to avoid to do it correctly.
The yield should be higher than normal, but not too high or there is the potential for a dividend cut. The earnings and price should be going up, but not too much, because it might be a bubble. Should you sell and take the profit, or would that be a mistake? What if you doubled your money? That would be great, right? What if you sold after your stock doubled and a couple months later it was worth five times as much? Now, looking back, "doubling" your money was actually a huge mistake. That actually happened to me with Tesla stock.
When I first got into classic cars, at 15 years old, I wanted nothing more than to be a super skilled mechanic. I wanted to be able to take a complete car, disassemble it into all of its individual parts, lay them all out on the floor, and then be able to reassemble the entire car again. I not only got to that point, but I actually went even further and got to the point where I could actually design and manufacture many of the parts from scratch.
And then when I got into investing in my mid 30's, I felt the same way about that also. I studied Warren Buffett and others, and I wanted to master that skill. To be able to spend your time doing anything you please, while endless "mailbox money" constantly shows up automatically in your accounts every month, well that just seemed like a super power to me.
And so for the last 8 years, there has hardly been a day where I haven't put time into reading, learning and doing, always working on improving my investing skills. And after all those thousands of hours of putting out my absolute, best efforts, I'm not sure I'm any better or worse at investing than a monkey throwing darts at a dartboard. There's a reason why, over 15 year time periods, 92% of professional investors and fund managers fail to beat the index. And these are the professionals, people that go to the office every day for years and work on their investing for 8 hours or more.
There are strong and valid arguments for index investing. Unless you really enjoy the process of doing investing and have the drive to become great at it, indexing has a likely 90% chance of getting you better results overall (as far as long term total returns), and you'll get those results with probably 5% of the work and time involved vs. buying individual stocks. So for probably 95% of people, indexing is the better choice.
If you do want to be one of the 5%, the benefits of dividend investing can be significant. For me, to have two hundred to three hundred thousand dollars in cash show up in my account every year for the rest of my life, regardless of what the stock market is doing price wise is a pretty significant benefit. And it's worth the extra work and probably even the potential (possibly) lower long term total returns.
Dividend Investing Tips
ESI Money asked me for my "secrets." There really are no secrets.
Just like in most things, there are basic sound principles to follow. Principles that will lay a solid foundation and will build over time, like compound interest. You aren't going to "get rich quick" or make something out of nothing. You will likely need to purchase assets with money made from your labor, and over time those assets will grow. So if you choose the much harder path of the 5%, here's the best way I can sum up my 8 years of experience:
Warren Buffett has this saying: "Only when the tide goes out do you discover who has been swimming naked." The tide is definitely out these days. I think he means that only during periods of stress do you really appreciate those companies that have financial strength and stability. They say the safest dividend is the one that has just been raised. I should have paid more attention to dividend raises instead of just current yields. Shell hadn't raised the dividend since 2014. That should have been a warning sign. How can you avoid that?
Stick to companies who not only pay a dividend, but raise it every year. Those who have been able to raise it for over 25 years are called the "Dividend aristocrats." Google it and you'll find the list of about 63 of them. A lot of things have to go right for a long time for this to happen. Stick to this list. Buy them when the yield is over 4%.
Don't let any single position get to be over 10% of your total, no matter how much you "love" the company.
Never invest any more than you would be willing to lose in any one thing. History is littered with companies that were the most stable, bluest blue chips that are now shadows of their former selves…GE, Sears, and now Boeing, to name a few.
Probably the best rule you can make for yourself, is that once you buy something, never sell it. If you can't manage that, at least make a rule to never sell anything at a loss.
One of Buffett's most famous quotes is "Rule #1 is: "Don't lose money." Rule #2, is "See rule #1." It's way easier to not lose money if you never sell at a loss. If you stick to only the highest quality companies (dividend aristocrats), purchase them when they are undervalued, and hold them for the rest of your life, I believe this would have the highest possible chances for getting the best possible results from dividend investing.
As I said earlier, it's not super complicated, but that doesn't mean that it's easy. Most people's temperament and emotions are what gets in the way of initiating and sticking to these simple actions.
Only three possible things can happen in the stock market. When you are a dividend investor, they are all positive:
The market goes up and your net worth increases and everything you've bought is worth more than you paid for it, and you get free new money coming in every month to either live off of or re-invest.
The market stays the same and you get free new money coming in every month to either live off of or re-invest.
The market goes down, and all your favorite companies go "on sale", and you get to acquire ownership of them for less than they are worth. Oh, AND you get free new money coming in every month to either live off of or re-invest.
Sounds like a pretty good deal to me! Thanks for reading my story and I wish you the best of luck out there!
And just in case anyone is interested, here is my portfolio, including my gains and losses on each position as of today.
Of course, that is price movement only, it doesn't take into account the huge amounts of dividends I've collected over the years, which technically offset much of the losses. And the market could hardly be considered "normal" right now.
Is it any better than a monkey throwing darts? You decide.