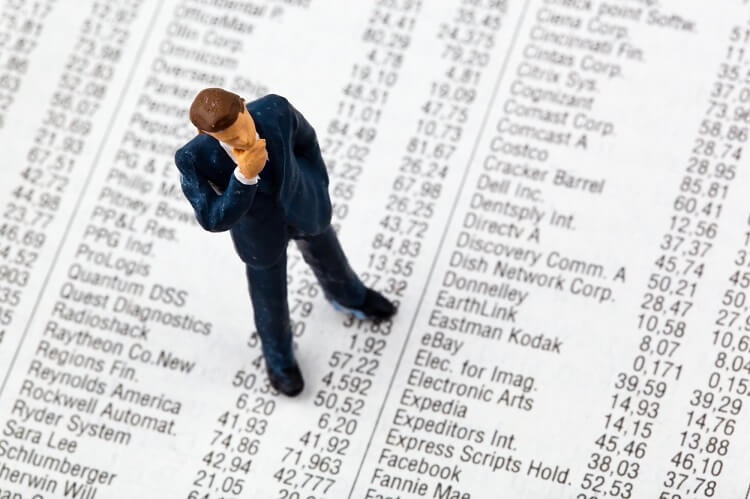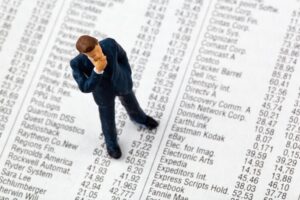 The other day on my post titled Coronavirus is Killing Me in a Different Way, long-time reader Apex (who is known for leaving awesome comments on this site) left this suggestion:
I think many here might find an exploratory dividend stock post valuable as a means to consider another source of passive income.
Comments from the community of people who have been doing this giving details on what they are doing and what kind of criteria they use to select dividend stocks would be very interesting.
Things like weighing yield vs company strength vs long term dividend security and growth etc.
Turns out, I was interested in this sort of post myself.
In fact, I had become so interested that I contacted my go-to expert for dividend investing, my friend and ESI Money reader, Mike H.
Mike has been featured on the site several times, including:
He's a frequent commenter as well and often leaves extremely insightful and valuable comments.
A few days before my coronavirus post went live, I contacted Mike and asked his thoughts on dividend investing. I was looking at buying some dividend stocks since the market was down and now seemed like a great time to add another stream of income to my finances. He sent me a well-thought-out response that started my own journey to buying dividend stocks.
I'm still on that journey and haven't yet decided how to proceed, but rest assured if I do, I'll be sure to share details.
Anyway, based on Apex's request, I contacted Mike and asked if he'd put together something for us. His response is what follows.
It's not meant to be a complete guide to dividend investing (otherwise we'd be asking him to write a book), but it's a solid introduction and overview.
From there you can ask questions as well as start your own research.
And with that, here's Mike…
——————————————–
With the recent market turbulence, I've seen a lot of comments from people who are asking about buying dividend paying stocks (at lower prices) for an extra source of income.
ESI also asked me what dividend paying stocks are catching my interest, so I thought it would be timely to write this article.
This is the toughest, most uncertain market we have had in many years so what I'm offering would be a strategy that you could implement with extra money on hand.
While there is no way to time the market bottom, you can do well buy just buying in at these lower valuations and holding, providing that the companies bought are able to weather this storm.
To get you started, here are the seven steps I use for growing passive income through dividend investing:
1. Decide on your investment objectives.
It is important to consider what you want to accomplish before you take any action at all.
Are you looking primarily for income? Mostly growth and some income? Or something else?
The reason the investment objective is so important is:
It will guide you into deciding what stocks meet your criteria and which ones don't.
Having and knowing what you're looking to accomplish will help you stick with your strategy during periods of market distress.
Dividend paying stocks that have been able to consistently raise dividends have far outpaced inflation. A dividend-focused investor has been able to receive income from the company while retaining their ownership position.
While that sounds like an enticing benefit of ownership, there are some downsides to owning stocks.
The first is, of course, the stock price could drop, far outpacing any gains you might have from receiving dividends.
In addition, there is the risk of major volatility with the market repricing your ownership stake, either higher or lower. Certainly investors don't mind when prices go up but when prices drop, and specifically crash in times of high uncertainty, then people tend to panic and sell out. This usually happens at the worst possible time so that investors end up locking in losses.
This is why you need to know what you're trying to accomplish and stick with it. If you do this, history shows that you'll likely weather any major storms and come out better on the other end.
You should also think about your investing strategy. Will you be investing a lump sum or do you plan to continually invest smaller amounts over a long period of time? Will you reinvest dividends into undervalued companies or take them out as income?
These are just some of the reasons you need to begin with your strategy in mind — what you want to accomplish and how you plan to achieve it. If you start with this step, it makes the others much easier as well as prepares you for future challenges you may face.
2. Get the right mindset by thinking like an owner.
Once you know your strategy, you need one extra step before digging into possible stocks to purchase: you need to get your mindset correct.
There is a saying that time in the market beats timing the market. Generally speaking, this is true even when exposed to unexpected shocks in the market.
This is why you need to adopt an ownership mindset.
Taking an owner's mindset, you acknowledge that you are buying a piece of a business rather than just trading a stock ticker. As an owner, you would like to seek out a stake in a well-run business that has been consistent in generating growing profits and sharing that back with the owners of the company.
You are also motivated by personally using the company's product or services where practical.
In short, you want to own a well-run, profitable, successful company that you have at least some interest in or connection to.
3. Create your target list of companies you would like to own.
Within the market there are many sectors represented: financials (banks, insurance, investment firms and credit cards), consumer staples (food and beverages), utilities, healthcare, energy, technology, consumer discretionary, industrials, telecom, materials and real estate (including REIT's). A good portfolio is diversified and contains the strongest companies from a blend of sectors.
A good way to find companies with a solid track record is to go through the list of Dividend Champions, Contenders and Challengers. This is available online through several sources, and one is listed here.
A Dividend Champion is a company that has successfully grown their dividend for 25 consecutive years or more.
A Dividend Contender is one that has grown their dividend for 10 consecutive years.
A Dividend Challenger has grown their dividend for 5 years or more.
This list acts as a screen to identify companies that have demonstrated a high level of quality, as it takes a strong business model to continually generate more profit to increase the dividend in successive years.
The companies that continue this trend through the coronavirus crisis of 2020 will be even more battle tested.
Many of the Dividend Champions are likely products and brands that you already know: Walgreens-Boots Alliance, Chevron, AT&T, Johnson & Johnson, Cardinal Health and others.
It is good to come up with a list of preferable companies that you would like to own and feel comfortable to forget about micromanaging so you can hold them for a long period of time and benefit from the underlying growth of the business.
4. Evaluate the list based on five criteria and objectives.
It is important to be able to prioritize the target list based on the relative attractiveness of the business to find the best value for your investing capital at any moment in time. A good strategy to consider when selecting quality companies is to buy and hold them for the long haul, so you'll want to select quality companies likely to perform well for many years or even decades.
Before we get into the details of how I evaluate potential stocks for purchase, let's quickly review some key sources for very important performance data.
Public companies are required to file an income statement, cash flow statement and balance sheet each year, and each is an important document. The income statement shows the earnings, cash flow tracks the cash generated from the business, and balance sheet lists the assets and liabilities of the business.
If you were to think of a household or small business, the cash flow (listed in the cash flow statement under the line "cash generated from operations") is your salary or profit from the small business, the net income is the net household savings after paying expenses, and the balance sheet of a business (under the liabilities part of the balance sheet listed as shareholder equity) is a close proxy to the net worth of a household.
Each statement tells you something about the business and helps you value it from that perspective.
With that said, now let's look at how these statements can be used in selecting quality dividend stocks.
When considering the sustainability of a company (besides the history of being a steady dividend grower) I like to examine the following:
Revenue growth over the past 10 years. A mature business should still show some revenue growth. A simple way to do this is to look at the latest annual report and one from 10 years ago. Plug both numbers into an online compound growth calculator. Low to mid-single digits of growth is okay for a mature business.
Earnings growth per share over the past 10 years. Since dividends are paid out by earnings, the growth here is essential to the company doing well. You won't be able to grow dividends unless earnings are growing. Earnings growth usually tracks revenue growth unless the net profit margins change or the company reduces the share count (typically through share buybacks that are then retired).
Cash flow growth per share over the past 10 years. This can be found in the cash flow statement in the annual report (cash generated from operations). Cash is the lifeblood of the business and is used for investment in the business, working capital, to pay off debt, and pay dividends. Normally earnings correlate with cash flow however the latter is another indicator of the health of the business.
Examination of the balance sheet of the business. Here I'm looking to see that long-term debt payments can be adequately serviced by earnings. A debt to earnings ratio of 3 or below, examined in the current annual report is manageable. It is also interesting to see if long-term debt is continually rising versus going down. Sometimes debt increases because of an acquisition so this could be good or bad depending on the earning power of the acquisition. Some very capital intensive businesses such as utilities will have numbers higher than this. This would be okay if the company was in a regulated market where there is price stability and little competition as there is more predictability of earnings.
Dividend coverage ratio. Here I'm looking to see what percentage of earnings and of cash flow are spent to pay the dividend. Some of this depends on the industry (for example REIT's are required to distribute 90% of their taxable income) but a good ratio is 50% or less as the company would have more flexibility to keep paying the dividend while continuing to reinvest in the business.
With all of these factors in mind, it is good to buy a company when it is undervalued, or when the financial ratios of the P/E (price of the stock per share divided by the earnings of the company per share) are tracking lower than previous history of the company. A good time for this is when there is a market crisis or if there is a change in sentiment about the company.
5. Examine your acquisition strategy – how much would you like to own and how do you want to deploy it?
In step 1 we talked about your acquisition strategy and how it ties into your investment objectives.
For example, suppose you would like to have a portfolio of dividend paying stocks that is worth $300K and that pays $12K per year in dividends. You may want to think about diversifying this across 30+ companies as well as across a few industry sectors.
That would mean that on average, each position you hold is $10K per company. So you would need to think about how you accumulate that $10K.
If it is when the company is undervalued, you may want to think about buying in multiple steps, say purchases of $2K each. This is useful during market corrections, as there is no real way to time the bottom and you can periodically make investments when conditions appear attractive and will dollar cost average into a reasonable entry point.
6. Make purchases, buy additional shares, and monitor.
You may decide to buy additional companies and let the value of your portfolio get larger over time, and increase your goals in dividend income. You can add positions in the same companies or look to acquire new companies.
Some people choose to reinvest dividends in the same company as they receive them and many brokerages offer that option automatically. Others prefer to take the cash from dividends and pool this to select the most attractively valued stock.
Monitoring takes a lot less time than doing the research to make the initial investment. It is typically going through what is new with the company when a new annual report is released. The stronger the business, the more you don't have to worry about small details of the business.
7. Repeat the cycle as needed.
You will likely find that over the years this is a steady wealth-building machine so if you merely repeat these steps, you will find yourself becoming richer with each passing year.
To put this in perspective, I've been able to grow my own dividend portfolio so that it is now paying out approximately $130K per year (assuming no major dividend cuts) since following this strategy over the past 6 years.
If all of this seems too complicated and requires too much effort you can always invest in a dividend paying stock fund using a low cost ETF. Or you could simply invest in a broad market ETF and will receive dividends from the subset of companies that pay these.
That's a quick overview of my strategy in selecting dividend stocks. I'm happy to answer any questions you may have in the comments below.
Good luck in your own investing journey!