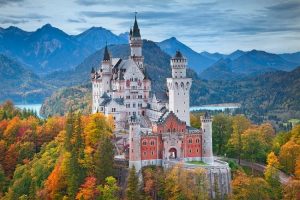 Today we continue the ESI Scale Interview series where people answer questions about their success at working the ESI Scale.
In short, the series focuses on what the interviewee is doing in the areas of earning, saving, and investing. They also get an opportunity to ask ESI Money readers for suggestions if they choose to do so.
If you'd like to be considered for an interview, drop me a note and we can chat about specifics.
Today's interview is with Chris who writes at Duke of Dollars.
With that said, let's get started.
My questions are in bold italics and his responses follow in black.
OVERVIEW
Please tell us a bit about yourself.
I'm still a young Duke in the early stages of building my financial kingdom, living in the suburb of a large city within the US.
Even with the urban environment, I regularly take trips to surrounding rural areas to enjoy the beautiful overlooks, parks, hiking trails, and other outdoor activities that keep me thriving throughout the summer. Nature has really been one of the best ways for me to transition from the consumer lifestyle thrust upon us in the US, and enjoy the frugal lifestyle of free experiences. Many of which lead to mesmerizing picture for the fam.
My passion for personal finance came from a very simple conversation with Jack (our Sr. Personal Finance Guru) that introduced me to Sharon's Muffin Calculator. Making a long story a bit shorter, he informed me of the reason he kept a sports bottle of water in his car to drink on the way home. Stopping and buying a bottle of water every day (after work for example) would contribute a total of $10 per week or $7,200 in 15 years of expenses; contrarily, you could invest that same $10 a week for 15 years at a 5% return to accrue $11,000 towards your net worth instead!
This silly Muffin Calculator was the main contributor to one of my life's epiphany moments: small daily or weekly habits lead to large results in all areas of life.
Well luckily for me, thanks to this conversation with Jack, I changed my mindset towards money.
Although the Muffin calculator convinced me of frugality, it isn't the only reason my life goals had changed. My family's bankruptcy and other financial hardships (like not being able to pay for room & board while in school or enjoying rice & barbeque sauce for dinner) ushered me towards a very simple, yet important future. A future I was in control of, one that I wouldn't have to worry about money or rely on an employer for my livelihood.
In not so many words, Financial Independence (or a very strong and decorated financial kingdom)!
What is your current net worth?
My current net worth has been flirting with the ~$50K mark. That has all happened in less than a year, because on June 29th, 2017, I finally made it to GREEN on the balance sheet. It was my first time having a positive net worth!
Typing that out for an interview has me ECSTATIC! [Jack: so proud of my bro!] For someone with student loans and an auto loan (because my first paid off car was unfortunately totaled in a wreck), the sacrifices made to max out my retirement accounts straight out of college has been a wonderful process. Eventually, those suckers (loans) will be paid off!
Since I'm still in the early stages of going full adult mode, the breakdown of my net worth is quite simple:
Liabilities:
Student Loans: ~30K
Auto Loan: ~8K
Assets:
Investments: ~75K
Cash: ~13K
Net Worth = Assets – Liabilities
~50K = (13K + 75K) – (~30K + ~8K)
Each month, if all goes well, I'm increasing both cash & investments, while making a small additional payment to my student loans. Jack and I call this the alternative student loan pool approach.
How did you accumulate your net worth?
There are really three main factors that have allowed me to increase my net worth each month: living frugally, having a salary around 2X the average for my age range, and knowing my "whys".
Frugality:
Tip #1: Drying Racks
I've lived in an apartment since graduating from high school, and after receiving my degree – I have never paid to dry my clothes. Drying racks are worth the investment!
Tip #2: Rice Maker
One pound of rice makes a ton of meal servings at a very low cost. I tried making it without a rice cooker just once…since that catastrophe ended, it has been worth every penny!
Tip #3: Grocery Shop Based on Sales
I was laughed at by my best friend for this one, but one time the Chicken Tenders and Chicken Breasts were on sale at the grocery store; they were not half, but 66% off regular price! I bought so many that two packs had to be cooked that weekend because they didn't fit in the freezer!
I understand the importance of budgets and sticking to them – more importantly taking advantage of a sale might make you miss a budget for the month, but oh my did the budget appreciate it in the months after :).
Salary:
Not much to say on this one, I had an awesome opportunity straight from college and studied for months to tackle the interview. Ever since then, I've followed the make sure you stick out, network, and manage your career mindset. You are the executive of your life!
"Whys":
My goals revolve the high priorities in life: First, the people I love (family & friends). Second, the future generations who need our advice to grow. Third, self – the criticality for me to grow and live by the scorecard I rate myself on.
Goals, habits, and execution help me wake up on the days I didn't sleep much, my nose is running, or those nights' deadlines are creeping upon me. They drive the sacrifices and motivation to reach FIRE, letting my money do the talking through actions in the future.
EARN
Tell us a bit about your career.
My annual income has been on average, ~75K over the last few years. For someone in their early twenties, this was definitely not my plan.
It all started in college working in on-campus jobs and/or internships while taking a full roster of college classes. There were barely weekends that didn't have me on the schedule, and these experiences working with fabulous people lead to the development of marketable skills early on.
From there, I transitioned to work in for a mid-sized company, where hard work and networking paid off!
Do you have a side hustle?
Last year I made ~2,500 in side hustle jobs from freelancing in my field.
This year, we plan on turning Duke of Dollars into a side hustle. An entrepreneurial effort that will last a long time!
Why? Our passion and we feel that taking it more serious will help more people in the world!
If you were rating these results on a scale of 1 to 10 (with 10 being best), what rating would you give yourself and why?
7
There are times I watch too much Netflix, read random fantasy books, or other activities that don't really add to my earning column. Consuming vs. Producing – a battle we all face some days.
What are your future plans regarding growing your income?
Short and sweet: Duke of Dollars and promotions!
I've read ESI's career series, researched on how to manage my career, and started to ask for coaching from mentors.
We've begun investing into Duke of Dollars to take it to the next level; the personal finance community has been very helpful so far in the process!
SAVE
What percent of your gross income do you save?
~45% per year
How did you get to this level?
Budgeting:
This fundamental step of tracking income and taking control of where it goes each month transformed my savings rate. I encourage you to start today!!
Sacrificing:
I haven't bought new clothes (for the most part) in 1.2 years.
My apartment furnishing was given to me in college…I haven't upgraded.
Air conditioning in the Spring? Thing of the past. Open windows at night + closed during the day = LOW electricity bills.
Reading books from the library, walking on free nature trails listening to free podcasts, writing blogs on money? These are my staple frugal hobbies.
The list goes on!
Living for experiences instead of materials:
Traveling, especially for free from points earned with credit card bonuses, has made me considerably happier and cultured in the last few years. If there is one thing that I could save more on, but never regret, taking a trip to immerse myself into new experiences.
It is really important that you save, invest, but also celebrate! These celebrations or trips with unforgettable experiences keep your spirits elevated through your kingdom roadmap adventures!
If you were rating these results on a scale of 1 to 10 (with 10 being best), what rating would you give yourself and why?
8.
Saving 45% percent has been a tremendous personal achievement for me. I'm thankful to have the personal finance community with me on this, they help me remember that it's OK to sometimes be save crazy lol!
What are your future plans regarding saving your money?
Once the Debt armies have been demolished, I'll be taking that extra money to use for making money. I want to diversify my income streams with investments in a non-retirement portfolio, small business investments, REITs, and other side hustles that lead to passive income.
Calculated risks will be taken and used wisely so while I sleep, my money is working hard for me!
INVEST
What are your main investments?
Traditional IRA: 10K – Vanguard Growth Dividend Index Fund
Roth IRA: 15K – Individual Stock Holdings (Companies like Microsoft, JNJ, TGT)
Traditional 401(k): 50K – Index Funds with low expense ratios (US Stocks, Foreign Stocks)
This year introduced a new HSA account to the mix, which will be invested in as well this year.
I've performed at ~24% returns since my first investment (according to Personal Capital). The bull market has been good to all of us!
If you were rating these results on a scale of 1 to 10 (with 10 being best), what rating would you give yourself and why?
8 – Focusing on maxing out these has really helped me grow my net worth in the bull market.
What are your future plans regarding investing?
I'll become better at analyzing individual companies within the S&P 500 and Dividend Aristocrat groups for non-index fund money, but my portfolio will always consist of mostly index funds. REITs will be added for some diversity in the future.
The plan is really to continue investing in retirement accounts, grow my income to by paying off debt, hustle more, and get promoted! The extra money will continue to add new assets to the Kingdom's balance sheet, leading to higher net worth in the long run!
WRAP-UP
What money mistakes have you made that others can learn from?
College Student:
The biggest lesson I can give to those still in college or are starting college – don't waste your summers by working hard and spending all the money! Use it to reduce the loans you have to take out, helping you invest earlier – time is your biggest asset!
Secondly, I recommend to those same college students to take advantage of online scholarships. There was an article after college that popped up on the news feed, a young lady made it through college debt free by applying to EVERY single scholarship she was eligible for.
She won many because no one else even applied. This use of time would have helped more than all the Call of Duty hours I racked up during my college years.
Everyone:
Change your mindset.
We all have situations in the lives we live; it is true that it sometimes those situations are not our fault. My lesson learned is taking responsibility for them. Once you understand that where you are is a result of the decisions made in the past, you will begin to make better decisions (utilizing rational thinking and mental-models https://mentalmodeldictionary.com/) for your future starting now.
Bankruptcy changed my life – I felt alone. I felt lost. I felt like a victim!
Now? We are Dukes – taking control to build the financial kingdoms we all want in our lives!!
Are there any questions you have for ESI Money readers regarding any parts of your finances?
What side hustles have you had the most success with and are there any you recommend that are worth the hours spent on them?
What are favorite frugal activities you've found since joining the FIRE race?