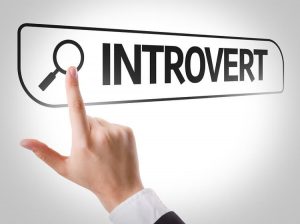 Today we continue the ESI Scale Interview series where people answer questions about their success at working the ESI Scale.
In short, the series focuses on what the interviewee is doing in the areas of earning, saving, and investing. They also get an opportunity to ask ESI Money readers for suggestions if they choose to do so.
If you'd like to be considered for an interview, drop me a note and we can chat about specifics.
Today our interview is with the Fiintrovert.
With that said, let's get started.
My questions are in bold italics and his responses follow in black.
OVERVIEW
Please tell us a bit about yourself.
I grew up in an affluent, high-cost of living area and currently live in the same general Metropolitan Statistical Area (MSA). Growing up in such a way had its advantages like summers roaming freely in a tree-lined neighborhood, going to a private high school and undergrad debt free.
Growing up that way also had its disadvantages. My Dad had to keep up the lifestyle that my parents had built and as a result took jobs out-of-state. This led to an unstable home and an eventual divorce for my parents. It also led to naiveté, a wariness of demanding jobs, and entitlement once I got out on my own.
Further, being an introvert, it took me awhile to figure out where I fit in the world and strategies to excel in environments that reward "happy" extroversion (dating, office culture, college and post-college socializing, etc).
However, the upside of being an introvert is a lot of introspection and that can lead to self-improvement. I am very fortunate right now. My wife and I got married last spring. We are nearing our one-year anniversary. I am 37 and she is nine years younger. We have no kids but are planning to start a family in the next two years. We have a great dog that is the light of my life and that is plenty for now.
What is your current net worth?
Well, that's a good question isn't it? I've thought about this a lot because we have so much wrapped up in our home but I don't feel comfortable counting our home in our net worth.
With the traditional way that people think about it, it breaks out like this:
Taxable Accounts: $21,000
Retirement Accounts: $299,300
Real Estate: $185,600
And no, there is no way I am putting the Kelly Blue Book value of our car in our net worth numbers.
But real estate causes a problem for me. First, I think that the Zillow and Redfin estimates can be very high. Second, because of the fees and commissions you have to pay to sell a home a straight valuation minus mortgage principal doesn't work for me. So if I take six percent off the Zillow estimate of the value to account for commissions and fees then our net worth is around $442,500.
But like I said, I think the estimates are high and we still have to live somewhere if we sell the house, which we are not any time soon, so what is the point in including our primary home in our net worth without a solid near term plan on how much equity we'd actually gain from a sale?
With this in mind, I'd say our liquid net worth is $320,000. As you probably noticed, a lot of that is wrapped up in retirement accounts. We are working to rectify. However, I have a Solo 401(k) and I think that tax advantages are too great to not max that out on both the employer and employee side of the equation.
How did you accumulate your net worth?
I accumulated my net worth by finally advocating for myself. What I mean is that I stopped settling for bad jobs, started utilizing networks, and so yes, earning a lot. I grew my earnings from $40,000 at age 30 to $235,000 currently. My net worth has really only accumulated in the past four years or so. Before that, I was in debt – deep debt.
My wife's net worth really has been accumulated the past two years since she met me and put her contributions on autopilot. She earns a lot for her age for sure and has great benefits.
EARN
Tell us a bit about your career.
Oh boy. Well…I sort of raged against the machine for a while. Growing up affluent and seeing my Dad not be around in order to continue to support that lifestyle made me hesitant to take on too much obligation at work. I also just didn't really get "playing the game" and took principled stands on things when I should have kept my mouth shut.
First job out of school was at a small hospital doing marketing ($33k). Then I went to a healthcare startup-marketing firm (~$42k). The east coast staff got on the phone one day with the CFO, who was in Los Angeles, and he told us we wouldn't be getting paychecks because of a cash flow problem. I left that day and called a guy who had offered me a job previously.
In that job I had five different bosses and four different roles during the five years ($45k to $72k). The company was run by a couple of young guys – one of which who had been given the company by his father. All around me people in their 30s and 40s were getting rich off the stock options and I felt it was a dead end for me moving from role-to-role with no stability. That was from 24 to 29, probably when my career should have been taking off.
I quit that job a few weeks before my 30th birthday. My grad school experience had started at that time as well. Busting my 401(k), I lived off of that and a three-day a week $40,000 a year job working in advocacy for men's health and going to school for an MBA and a Master's in public policy. Rough times. I was frugal by necessity.
(Oh I forgot to mention I bought a condo almost at the peak of the housing market in 2007. So I had to live very frugally not to lose that.)
Amazingly, I leveraged this three-day a week job into a consulting firm where it was the CEO, a girl in her first job, and me. It was hell (I was still going to school too). Working for such a small team, I learned a lot very quickly. I had to. You can't hide in a three-person firm.
That lasted for over three years ($60k to $100k). I learned how to think, be a consultant, and see how a small business ran. I hated a lot of those three years but I wouldn't be where I am without them (or that $40k part time job that got me in the door at the consulting firm).
Around the same time I left the consulting firm, I also found Mr. Money Mustache. My life really started to change at this point in all aspects. I became a VP at a foundation ($140k to $165k) and then left that foundation and became a VP at an advocacy organization ($145k).
Last year, I was hired as a consultant in the same niche of the foundation I worked at. Basically, I have two full time incomes right now (Should be about $235k if everything holds steady for the year). It will not last forever though so I am trying to put one income into investments. So far so good.
So yeah I've lost and made hundreds of thousands by going to work every day. Nothing special.
Do you have a side hustle?
My wife and I host dogs at our house using Rover. We started late last year and we made about $4,000. We've been doing it this year sporadically and have made about $1,300 this year. It picks up over summer and then gets nuts over the holidays. We were getting $75 a night over the holidays. For a dog!
I would really like to monetize my blog by helping people overcome some of the introvert hurdles and get them unstuck in their career like I did. Not sure if that will be one-on-one coaching, or a course, or a book but that is the long-term goal.
If you were rating these results on a scale of 1 to 10 (with 10 being best), what rating would you give yourself and why?
I'd give myself a 7.
It could have gone either way there for a while. My life was a real (self-imposed) struggle and I was making $40k at 30 years old while going to grad school and accumulating debt. I got out of the depths and have turned things around.
It bothers me when people say "I can't save anything. You don't know what it is like to have no money. You earn a high salary." Oh yes I do. I was eating peanut butter off a knife for meals and riding a used bike at 30. My friends were on fast track to partner and owning their own firms and getting married and having kids. I do know what it is like and that is why I am writing my blog. You can avoid some of my suffering by reading and engaging with the content.
What are your future plans regarding growing your income?
Honestly, I think it may plateau a bit income-wise. I will be on the lookout for opportunities but I am content with the job I have now in advocacy. If I lose the consulting contract, that will cut income almost in half. I don't have a solid plan to increase my income except to keep growing my reputation, network, and look for opportunities that excite me. Of course, I never imagined I'd be where I am now so, who knows what lies ahead?
SAVE
What percent of your gross income do you save?
We were able to save over 50% of our income last year. We got married and bought a house last year so I think we can get to 70%.
Look, I addressed this above but for people that say "well you can save 50% of your income because you have two high earners and no kids," okay, that is true. But it is also just as easy to spend all your money as two high-income earners. There is more credit and more expensive toys or properties or vacations to wipe you out quicker and in a bigger way.
We have one car. Our meals are 99% at home. We got a more expensive house than I wanted but we got a deal on it and I just wanted to buy a house once because of all the transaction fees.
Our very affluent friends who earn almost double us lament they have no money. There are specific lifestyle reasons for this. Having a high income doesn't guarantee success. If that were true then multi-millionaire celebrities and athletes wouldn't go broke.
And remember, at 30 I was making $40,000 while incurring tens of thousands of debt. So it's not like I have been a high income earner all that long.
And no, I did not ride the bull market up from 2009. I didn't even have access to a 401(k) until late 2013. It is all saving and avoiding (for the most part) lifestyle inflation.
High earning is no predictor of financial success and modest earning is no barrier to it! Don't use that as an excuse to dismiss other peoples' success with financial independence.
How did you get to this level?
I started off with over $70,000 in debt and earning $60,000 at my first year of the consultancy. How'd I get here? I saved with the same discipline that I used to pay off that debt. I read Mr. Money Mustache from the first post to the last post. I read a lot of books about introversion and by understanding myself and extroverts I got better jobs and a consulting contract. In short, I worked hard both internally and externally to earn these savings and investments.
If you were rating these results on a scale of 1 to 10 (with 10 being best), what rating would you give yourself and why?
Post 2013, I would give myself an 8 on the saving scale. It has been pretty perfect except I wish I had not bought the house this early and that would have allowed both of us to keep more of our savings. (But I guess technically the money is in the house :eyeroll:)
What are your future plans regarding saving your money?
I can sum up my plan in two words: Stash. Cash.
I want to get up to 75% savings this year – especially while I have this contract. We really need to increase our taxable accounts and we are working hard on that right now.
INVEST
What are your main investments?
My investments are in equities – specifically low cost index funds. I connect all my accounts to FutureAdvisor and it (for free) tells me the allocation and recommends three different low cost funds for that allocation. There is no damn affiliate link for FutureAdvisor – and that is too bad because I really believe in the product and it is probably the most clicked link on the blog. I hope people are getting value out of using it.
This high cost of living area doesn't make sense for real estate investing. I'd be competing with people with loads more money, time, and experience for marginal gains.
If you were rating these results on a scale of 1 to 10 (with 10 being best), what rating would you give yourself and why?
Again, post 2013, I'd give myself a 7 on this. I fooled around with biotech investments a bit and tried to get extra income for the wedding by speculating so that was dumb. But overall it has been steady investing in low cost index funds.
I laugh at the recent market volatility. It doesn't faze me. I know I have shares of the right index funds for me and that over long term those shares are what I need to become financially independent.
What are your future plans regarding investing?
Stay the course on equities. I am finished with my employee contribution on the Solo 401(k) and well into my employer contribution as of the end of March. I plan to keep hitting the taxable accounts hard the rest of the year.
Investing in myself, is going to be a focus as well. That will include investing in the blog, writing skills, books, and courses.
Oh and I invest heavily in a personal trainer each month. None of this matters if I don't have my health.
WRAP-UP
What money mistakes have you made that others can learn from?
Oh my God I don't there is enough space on the Internet to list all the mistakes I have made and what I would do differently. Here are a few:
I made the mistake of gambling to try to get ahead. Gambling on penny stocks or in a casino will not pay off, not in any meaningful way and not in the long term.
I would not have gone to an expensive grad school. I don't regret going to grad school per se but I chose an expensive one, part time. A lot of the value of grad school is the network you make, not the material. If I did it again I'd go full time and low cost.
I would have been more purposeful with my career. I think part of it was the entitlement feeling I had. Like someone was going to come and pluck me out of mediocrity and put me in a CEO position. It took me into my thirties to realize no one was coming and I had to start suffering a bit to get to where I wanted.
This is obvious but I would have saved more and earlier. When I was moving out of my condo to our current home I came across some ShareBuilder account statements from circa 2002. I was investing in companies like Microsoft, eBay and Home Depot, just a little at a time. If I had just kept that up I would be in a very different position today. Save early and often.
Lastly, I would have house hacked. When I was in my early and mid-twenties the banks were giving away mortgage money. I remember walking out of one bank with a pre-approval letter for $500,000. I thought that was nuts! But house hacking when you're young and single is a great move. Tough to do in high cost of living areas these days without capital but if you can do it, do it.
These are things I would have done differently but I can't say they are regrets. All of my trials and mistakes have shaped me. I just have no idea who I'd be without them and so they are part of me. But if you can avoid some of my mistakes simply by reading this then so much the better for you – and really all of us because you won't be walking around all pissed off, or as pissed off.
Are there any questions you have for ESI Money readers regarding any parts of your finances?
How do you approach your house? Do you count it in your net worth? Why or why not? I just can't get my head around that when we live here and if we were to sell it we'd have to live somewhere else.
What do you think about the heavy weight toward retirement accounts? I just can't give up the value of the Solo 401(k) just to have more taxable assets. Again, I don't think this unique consulting situation will last much longer. While I am heavy now, we'll soon return to only being able to put $18,500 each in retirement accounts.
I do think I will be able to get that IRA money into a 401(k) in the future and then do a mega back door Roth conversion.
Thoughts?