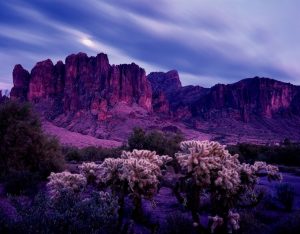 Today we continue the ESI Scale Interview series where people answer questions about their success at working the ESI Scale.
In short, the series focuses on what the interviewee is doing in the areas of earning, saving, and investing. They also get an opportunity to ask ESI Money readers for suggestions if they choose to do so.
If you'd like to be considered for an interview, drop me a note and we can chat about specifics.
With that said, let's get started.
My questions are in bold italics and his responses follow in black.
OVERVIEW
Please tell us a bit about yourself.
I am 31 and my wife is 28. We have been married 8 years.
Everyone has heard the saying "Happy wife, Happy life." I have modified it to "Crazy wife, crazy life."
You can't out-earn an irresponsible spouse. I have friends who have tried. Luckily for me, my wife is frugal and much more intelligent than myself.
We have 2 children, one in diapers, the other in preschool.
We recently moved from Northern CA to a family friendly suburb in the Arizona desert.
What is your current net worth?
Total Net Worth: $302K
Home Equity $168K (FMV $340K Mortgage $172K)
Retirement $96.5k All in IRAs (43% Roth 57% Traditional) Note: I celebrated when my retirement accounts crossed the six-figure mark, thanks to the market volatility I will get to celebrate it again soon.
Brokerage $12k
529 Plans $7.5K
Cash $14K
Personal Business: $4k (All Cash)
I don't include my two paid for cars (probably worth $35k) as I consider cars to be an expense. I really don't understand the obsession with cars in our country, they cause so much damage to their owner's financial well-being.
How did you accumulate your net worth?
A large portion of the net worth comes from the appreciation of our first house. I bought it when I was less than a year out of college (2012) and sold it just last year (2017). You don't need to be a real estate expert to know that the housing market shot up over those 5 years. Total appreciation $190k.
The rest of the wealth has been from consistently investing in index funds through Vanguard. More on that to come.
All of my wealth has come in the last 5 years. I graduated in 2012 with $5k in student loans and had no assets to speak of. The student loans were kept low because I did my first 2 years of school at a Junior college (lived with my parents at this time), then finished at a state school. During my last year of school I had an internship that paid very well (time and a half over-time, working 60-80 hours a week during the summer).
When I look at my net worth, it is not the actual assets that I am proud of. I am proud of the fact that I was able to put my wife through nursing school, while raising our first kid. Paying nursing school tuition, a babysitter, and a mortgage was a grind to say the least.
EARN
Tell us a bit about your career.
I am a CPA, my official title is "Tax Manager". I have about 7 years of experience at this point.
My first job was for a large firm. It was great experience and made me valuable but I was beginning to burn out. I have since moved to a smaller firm, where we serve small to mid-size businesses and their owners.
I have not cracked 6 figures from my main employment, but it is right around there. I was recently offered a "Tax Director" position at another firm that would have paid much more, but I have other plans.
Which brings me to my side hustle. My side hustle is actually very similar to my main job, however instead of servicing clients that "belong" to my boss, I have my own clients that I am able to keep the revenue from. I provide tax and accounting services to entrepreneurs who need help with their businesses. I love helping people who really want to improve their financial lives and are willing to listen to tax advice (which can be boring). Helping people with their personal finances is one of my passions so I feel grateful to have a job that allows me to do that.
2017 was the first year of my side hustle, and I netted $15k. I am happy with the results as it was my first year, but the goal is to grow my practice to a point where I can live off my business.
My wife is a Registered Nurse. She has excellent income potential, but we choose to keep her hours low due to the kids and she took a year off with the recent birth of our second child.
If you were rating these results on a scale of 1 to 10 (with 10 being best), what rating would you give yourself and why?
7. Certainly could be higher, but I am satisfied.
What are your future plans regarding growing your income?
I am completely focused on growing my own Tax & Accounting practice.
SAVE
What percent of your gross income do you save?
Hard to say. It has recently changed due to my wife going back to work – we don't spend her income. In addition to that with my income we max out two Roth IRAs and a simple IRA. Totaling to $23,500 into retirement, beyond that we are starting to put money into a taxable brokerage account to provide flexibility.
How did you get to this level?
I watch our reoccurring expenses like a hawk.
If you look at the way business are operating these days, they all want to be on a subscription plan where they automatically charge you X number of dollars a month. There is a reason for this.
Other than that, I focus on how much interest I am paying each year. I don't have any debt other than the mortgage, but even that bugs me. If you itemized your tax deductions, look at line 10 of Schedule A on your most recent tax return. That is how much you paid the bank last year in interest. Trust me the tax deduction isn't as valuable as they say.
If you were rating these results on a scale of 1 to 10 (with 10 being best), what rating would you give yourself and why?
9. My wife is frugal, and although I don't mind spending money, I hate "wasting" it.
What are your future plans regarding saving your money?
Pay off the mortgage and build up the brokerage account so I am less reliant on the full-time job.
INVEST
What are your main investments?
Everything that is not my house or cash is invested in Vanguard's low cost mutual funds.
I don't try to be the most sophisticated investor. I focus on tax savings first, low expenses second, and simplicity third (I refuse to invest in anything I don't fully understand).
If you were rating these results on a scale of 1 to 10 (with 10 being best), what rating would you give yourself and why?
10. Because I have kept it simple and I know that impact that every investment is going to have on my life.
What are your future plans regarding investing?
Max out all retirement accounts, fund college savings for my kids, and put the remaining into a brokerage account that will provide flexibility for my future.
WRAP-UP
What money mistakes have you made that others can learn from?
Luckily in my job I see the financial mistakes other people make. Usually it is because they invested in something they don't fully understand.
The one mistake that I have made was when I was in college I would try to pick individual stocks. I had no business doing this, luckily for me I also had no real money to invest and therefore the losses were minimal.
Are there any questions you have for ESI Money readers regarding any parts of your finances?
I am a huge fan of ESI, I think it is one the most trust worthy sources for legitimate financial advice. I am guessing the demographic of readers is filled with successful people who could give me advice on growing my business. Are there any business owners who wouldn't mind giving me tips on how they built up their client base in the beginning phase of their business?