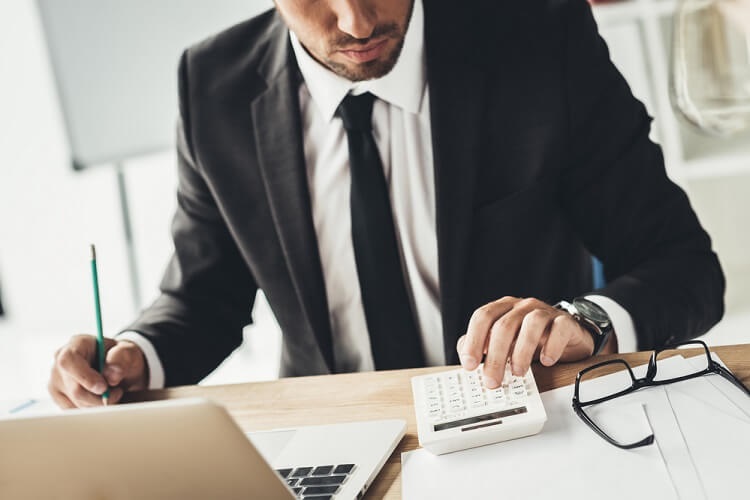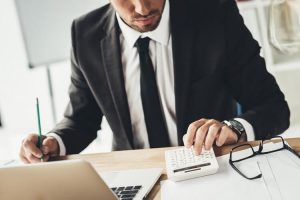 Today we continue the ESI Scale Interview series where people answer questions about their success at working the ESI Scale.
In short, the series focuses on what the interviewee is doing in the areas of earning, saving, and investing. They also get an opportunity to ask ESI Money readers for suggestions if they choose to do so.
If you'd like to be considered for an interview, drop me a note and we can chat about specifics.
With that said, let's get started.
My questions are in bold italics and his responses follow in black.
OVERVIEW
Please tell us a bit about yourself.
I am 34 years old. My wife is 32. We've been married a little over a year now. We've been together over 5 years.
We just welcomed a baby boy in August.
We live in a suburb of Western New York. My wife was born and brought up here. I moved here when I was 18 for school and have been here since.
What is your current net worth?
Our current net worth is 216K and breaks down as follows:
401 (k) – 162K
Roth IRAs – 13K
Cash – 14K
Home Value – 135K
Mortgage Balance – (93K)
Student Loans – (15K)
How did you accumulate your net worth?
As you can see the biggest portion of our net worth is our combined 401 (k).
I have always contributed towards my 410(k) since I started working in 2006. It started with 8% of my income then gradually went up over time to 10%, 15% and now 20% this year.
My wife contributes 10% towards her 401(k) plan at work.
I just recently learned about the benefits of Roth IRAs so both my wife and I have just started to contribute towards our Roths. I plan to max those out starting this year before adding more to our 401(k)s.
EARN
Tell us a bit about your career.
I work as a senior accountant for a manufacturing company and my wife is an interior designer for a commercial furniture dealer.
Our combined household income is 120K. Last year it was 105K.
The reason for the big change was that I accepted a new position in January which helped boost our household income this year. However, with the arrival of our new baby my wife will be on maternity leave for the rest of the year which will probably adjust our income down to somewhere in between.
I started working full-time in 2006 for a manufacturing company as a Financial Accountant making 35K a year. After a few years I moved to a cost accounting position making 46K.
A few years later I moved into my new role in Operations as a Production Planner which further helped me grow in my career (up to 54K).
Recently I moved to a Senior Accounting position with another employer (after 12 years) and this really helped boost my income.
Do you have a side hustle?
I currently do not have a side hustle, except the occasional Ebay / Craigslist sale of stuff we don't use.
I would like to get into something that provides a little passive income that can help with debt payment / additional savings building.
I have always been interested in investing in real estate and bringing in some rental income but don't know how to make that happen.
Any tips would be greatly appreciated.
If you were rating these results on a scale of 1 to 10 (with 10 being best), what rating would you give yourself and why?
I would say I am at a 7.
I know I could have done better in my earlier years but not knowing the effects of compounding back then I feel like a have missed out a little when I first started.
When I first started working full time I know I wasted a lot of money on "things" that didn't really bring me the satisfaction that I had thought it might. Now, every "want" is analyzed and compared to the opportunity cost of what it could earn if invested at 8% during the life of the "want".
Can you tell I'm an accountant??
What are your future plans regarding growing your income?
Like I said, I recently switched employers and this was a huge shift for me. I worked with my previous employer for 12 years from a smaller private company to a much bigger public company.
With this new opportunity I can definitely see more growth possibilities where previously I had hit my ceiling in the time I had worked there. I plan to continue to work hard and look to grow my career as time goes on.
SAVE
What percent of your gross income do you save?
Between our 401(k) contributions and our Roth IRAs we are saving around 22% of our gross income towards retirement. And another 14% of our gross in savings.
How did you get to this level?
It helps that we are a two-income family. It allowed us to put more towards retirement and savings by splitting our bills in half.
Before we got married, we lived together for 4 years so we got a head start on living on two-incomes and savings more and paying fewer bills.
Recently, it helped that I made a career move, but what helped in addition to this was not adjusting our standard of living with this move. We knew we had a baby on the way, so we stuck to a budget and put away as much as we could in preparation for my wife not working for a few months.
If you were rating these results on a scale of 1 to 10 (with 10 being best), what rating would you give yourself and why?
Here I would give us an 8.
We really buckled down this year and socked away as much as we possibly could. Now we have a cushion built into our savings in case my wife doesn't end up going back to work as planned.
We were able to build up enough savings to cover 4-5 months of expenses.
What are your future plans regarding saving your money?
Depending on how things go in the near future, our savings rate might decrease so we can cover our expenses related to the baby and whether or not my wife goes back to work.
Just my income can cover our expenses, so I know we wouldn't be depleting our savings, only adding to it less than we previously did. I plan to continue to max out both Roth's but maybe bring down my 401(k) contribution temporarily (to 12% down from 20%) to cover our expenses.
INVEST
What are your main investments?
Almost all my investments are in Vanguard Index funds.
I am heavily invested in stocks with a very small percentage in bonds (some of my money is in a Target Date Fund & a Balanced Fund – about 10%). I figured I have time to ride through any downturns and come up on top in the long run.
I do have a portion of my Roth (30%) in the Vanguard Healthcare Fund only because I think with the rising costs in healthcare, there may be something to gain from investing in Pharma & Health Insurance companies. But for the most part I have bought into the entire stock market on 90%+ of my investments.
If you were rating these results on a scale of 1 to 10 (with 10 being best), what rating would you give yourself and why?
I would give myself an 8 in this category.
Along with all the readers of this blog, I am a firm believer in buying the entire market.
I am a huge fan of low cost Vanguard funds so almost all my investments are through them. (Disclaimer: My new employer's 401(k) plan is through Fidelity so I am invested in their index funds. However, since I only started here this year it is a small percentage of my total investment).
What are your future plans regarding investing?
I plan to continue investing the way I have (through low-cost index funds) and own the entire market. I agree that trying to beat the market is a fool's errand and having the peace of mind that the market always goes up over time helps me sleep at night even through the downturns. I am not sure at what point I would start to invest more conservatively.
My opinion is that even if you are at retirement age you have 25-30 years to withstand market downturns and still continue to receive higher gains.
Maybe someone with more experience can correct me if I'm wrong. What is the right mix?
WRAP-UP
What money mistakes have you made that others can learn from?
My biggest mistakes earlier in my career have been taking on credit card debt when I first started out. Buying brand new clothes for work, going to the mall every weekend and dinners out all racked up a huge amount of debt that put me into the negative net worth category.
Not having any savings for emergencies, everything went on credit cards until it became too much to handle. I was able to get out of this burden by really cutting down on my spending and living on a strict budget (tuna on toast budget, no socializing, watching every penny spent).
It took a few years but when I was finally out from under it, I vowed that never again would I let the credit card companies make money off me. Now I only charge what I can pay off right away (gas, groceries, bills) and cash in on the reward points / cash back.
I know there is a stigma between some folks that credit cards are bad, but I believe that if used the right way you can make money from the banks rather than them making money off you.
In retrospect had I known what I know now (famous last words), I would have decreased my spending on things and increased my contributions towards my 401(k) and started a Roth sooner.
Are there any questions you have for ESI Money readers regarding any parts of your finances?
I would love to hear from readers on how I am doing:
I have started contributing to a 529 plan for my son. Is there anything I should do in addition / different so he never has to take on student loan debt in his life?
All my investments are mainly in retirement accounts, which will not be accessible until 59-1/2. My goal is to retire by 55 so my wife and I can travel the world. Any suggestions on how to invest in a way we have money to cover the years between when I plan to retire (55) and when I can start to take distributions without penalty (59&1/2)?
I currently plan to max out both of our Roth accounts but am making additional payments towards our mortgage. In order to do this with one income, I would need to decrease 401(k) contributions next year with my wife possibly not going back to work. Is it advisable to cut some of the 401(k) contribution down so I can make additional payments towards the mortgage? We currently live in a starter home that we purchased 3 years ago and plan to purchase our "forever" home in the next 5-6 years. I know the mortgage would not be paid off by then, but would you still pay more towards principal if you don't plan to live in your current home forever? Is it worth losing out on the growth of your retirement to have the peace of mind of owing less in debt?
I would love to take on a side hustle to bring in some extra income to help pay off our student loan balance or even make additional payments on our mortgage. I love to help people and guide them to making the right financial decisions early in their career to avoid making the mistakes so many (including myself) have made. However, I am completely clueless on how to get something started. Can anyone recommend anything I can look into to help educate the youth of today to get on track early and live a life of Financial Freedom?
Any recommendations on how to invest in real estate? I have heard a lot, about people earning rental income but I have no idea how to put something like this in place. I am consider keeping my current house and renting it out if I can save up enough by the time I turn 40 (6 years) to put down 20% on my next house and manage a 15-year fixed mortgage. I'd like to be debt free before my early retirement goal of 55.