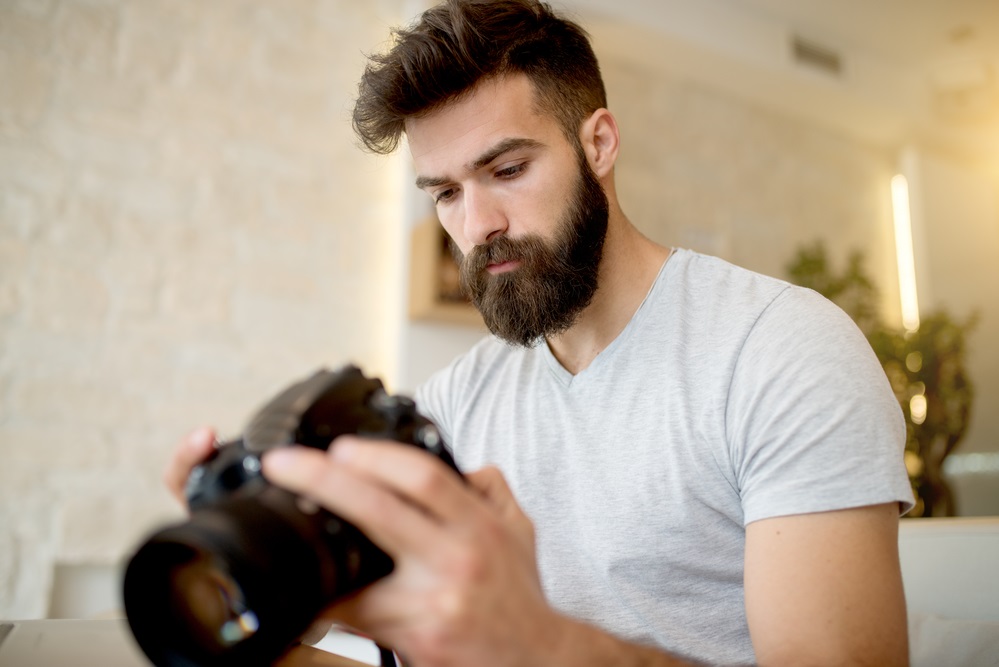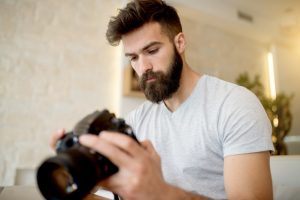 Today we continue the ESI Scale Interview series where people answer questions about their success at working the ESI Scale.
In short, the series focuses on what the interviewee is doing in the areas of earning, saving, and investing. They also get an opportunity to ask ESI Money readers for suggestions if they choose to do so.
If you'd like to be considered for an interview, drop me a note and we can chat about specifics.
With that said, let's get started.
My questions are in bold italics and his responses follow in black.
OVERVIEW
Please tell us a bit about yourself.
Age: 27, male
Spouse: N/A – single
Geographic location: City on the east coast
What is your current net worth?
Cash: $24,000
Taxable Investments: $181,000
401k: $48,000
Roth IRA: $43,000
Traditional IRA: $2,500
Total: $298,500
Before the post begins, I'd like to thank ESI for giving me the opportunity to partake in the ESI Scale Interview series. As you all readers are, I'm also a huge fan of the blog. I'm glad that I have an opportunity to contribute to the community & content that ESI has built here.
How did you accumulate your net worth?
The net worth I've accumulated thus far has been mainly the result of solid earnings, excellent savings, stock market investment returns, and financial aid from my parents – both in paying for my college education, and gifting me a portion ($50,000) of inheritance they received from a close and cherished relative that passed away recently.
They have also let me know that they will be spinning of a small amount of money to me each year as part of their estate planning, as their portfolio allows.
The net worth I've accumulated thus far has been the direct result of my parents bestowing financial wisdom and frugal habits upon me from a young age. Their help has been invaluable, and I can't thank them enough.
Add to all this a propensity to go toe to toe with Scrooge to see how much money I can save, bull market returns, a healthy work ethic, and presto – wealth is being accumulated.
EARN
Tell us a bit about your career.
After graduating college, I moved to a city along the east coast for work, starting out in IT consulting (where my career continues now).
My work as an analyst is to configure enterprise software for clients. I started out as a software tester and moved jobs 2 years in when it was apparent my role was boxed so to speak, and there was little room for growth.
I jumped to IT consulting company #2, where I have the opportunity to wear many hats, and projects move quickly. My pay has increased as the result of my job change and experience gained since then.
During my first year at company #2, I was able to provide them additional value with a niche skill-set I had by leveraging some coding skills I picked up in college. This earned me my first pay raise and has given me some tailwind in my almost 3 years there now.
Below I've outlined my salary history and years of work. Salary is representative of fair-market-value for my years of experience in my industry. I'm a hard worker, but don't possess a lot of the natural talent I see in my coworkers.
2013: Salary – $65,000; $7,000 signing bonus
2014: Salary – $65,000
2015: Salary – $73,000; $2,000 signing bonus
2016: Salary: $83,000; Bonus: $3,000
2017: Salary: $90,000; Bonus: $3,000
Do you have a side hustle?
I sincerely wish that I did. This is something that I really want to have at some point in my life, but not sure that now is the right time for it.
I'm entertaining a career pivot right now, and very soon will find myself crunched for time.
With that said, I'm always mulling through ideas of what my side hustle would be if I had one. I would love to blog – but I think the FIRE blog market is pretty saturated at the moment. I'm not sure if there is a niche I could fill at this point – except maybe being one of the few younger voices out there. (On that note, keep it up, Gwen)!
Other side hustle ideas for the future, realistic or not:
Low level software development for small companies or non-profits (after second degree from upcoming career change)
Accountant / tax consultant. I think this would be great fun, and I think my mind is built for accounting (see comment above about data geek-ness). Would love to get another degree here as well.
Photographer. This is an old passion/hobby of mine that I have an eye for.
How happy are you with these results and what future plans do you have for growing your income?
So far, pleased my earnings, but I'm reluctant about my future ability to grow my income like I have thus far in my career.
I had a strong start during the first four years of work – but I hit a rough patch this year and that made me question my future in my current role or at my current company.
After going through a mini existential career crisis (I guess that makes me a millennial then, don't we all have these on a weekly basis?), I decided to pivot my career, and am in the process of applying to a part-time online computer science program. This will surely come at the expense of future earnings – both the cost of the degree and foregone income by switching paths at a time when most careers are starting to gain traction.
Future plans involve looking for work that is more in line with my skillsets / natural inclination for technical work, if things don't work out with Current Employer. Although I have definitely had a very strong financial start since graduating, I don't think this kind of progress is something I can sustain, as I don't see much of an upward path for myself in my current industry/role.
Future plans after the potential career change and CS degree are to pursue an advanced degree (MBA, Economics, Behavioral economics, other), if not just for the intrinsic value I would gain from it. My thirst for knowledge and a broader understanding of the world at large is something I have never been able to satiate.
SAVE
What percent of your gross (and net) income do you save?
I only track savings net of taxes (take home pay). I optimize taxes where I can, but ultimately this is something far beyond my control. Percentages will be lower tracking against my gross, which I've included here as ESI originally asks for the calculation against gross income.
I've added in my net worth as well. Net worth jumps significantly later due to gifts from family (mentioned above) and the bull market.
2013: ???
2014: Net worth – ~$55,000
2015: Net saved – 68%; Gross saved – 47%; $ saved – $35,000; Net worth – ~$119,000
2016: Net saved – 62%; Gross saved – 48%; $ saved – $40,000; Net worth – ~$196,000
2017: Net saved – 63%; Gross saved – 47%; $ saved – $43,000; Net worth – ~$284,000
The above % savings rates and $ saved does not include the gifts received from my family regarding inheritance or estate planning. However, the net worth totals do include those amounts. I don't let gifts skew my savings percentage – I see this calculation as a measure of how responsible I am with the income I earn.
How did you get to this level?
I got to this level in the first few years by upping my savings rate until it hurt. I was hyper focused on pushing down my expenses as far as they could go, and ultimately succeeded.
My parents let me live at home for the first year after graduation as well (once again, can't thank them enough), which was an enormous help.
After that, I moved in to a glorified closet to get the cheapest rent possible. As my income grew, I continually focused on saving as much as I could each year, knowing I would thank myself later.
I now live in a normal sized bedroom, and although I miss the cheap rent, it's nice that your door doesn't hit the end of the bed when you open it. 🙂
Adjustments that I've made have been to throw out any budgeting whatsoever. I don't like it, and found that I don't need it at all. I typically save 60% of my income before I need to consciously focus on pushing that number higher. I'm frugal to a fault.
How happy are you with these results and what future plans do you have for saving more?
Beyond ecstatic with my savings rate.
This is the one area I feel I have been exceptionally strong in, and feel extremely confident that I can make work for any situation in the future.
I've made a conscious, concerted effort to keep my living expenses very low, and generally try to toe the line with being frugal until it hurts.
I've let up just a touch in the past year (just a little, mind you) and aim to hit a 65% savings rate moving forward. This savings rate will be cut if I get in to the computer science program, but I don't see that expense as a bad thing, even if it does kill me inside to spend money on…. well… pretty much anything. 🙂
INVEST
What are your main investments?
Taxable investment accounts and % of assets:
Vanguard Health Care Fund Investor Shares (VGHCX): 5%
Vanguard International Growth Fund Investor Shares (VWIGX): 20%
Vanguard Large Cap Index Fund Admiral Shares (VLCAX): 37%
Vanguard Mid-Cap Index Fund Admiral Shares (VIMAX): 20%
Vanguard Small-Cap Index Fund Admiral Shares (VSMAX): 17%
Everything else (401ks, IRAs) are in something similar to a Vanguard Total Stock Market fund.
They all perform well enough – the index funds relative to the performance of the market overall and the other funds similarly so. You'll notice the first two funds in my taxable account are actively managed (heresy, I know).
I don't do any stock picking. Never had the desire, likely never will. My whole focus so far has been to save as much as I can, and just keep piling it in to the stock market.
I did have a craving though to pick out a couple actively managed funds though. However, I manage how much of my net worth is exposed to those to combat fees, fund manager risk, and lack of diversification (specifically regarding the healthcare fund).
How happy are you with these results and what future plans do you have for investing?
Very pleased so far. The bull market is bringing everyone along for the ride, and I don't think my returns are too far off from what the overall market has seen. Future plans for investing are to stay the course.
I currently max out my 401k & IRA, and throw everything leftover in to my taxable funds.
I'll maintain my 12-month emergency fund until my life situation changes, as I have some large upcoming expenses with pursuing the second degree.
Once I make the appropriate changes, and am confident with my direction, I'll reduce this to a 6-9 month emergency fund. This will likely be a couple years down the road.
WRAP-UP
What money mistakes have you made that others can learn from?
I don't think I've made any glaring money mistakes at this point, but I may look back on this in a decade or two and think that I could have optimized my money management a little better. Things that could be a mistake now that I don't realize are:
Investing in 2 actively managed funds. Fees, lower than market returns, etc – time will tell.
Not maxing out my 401k from the get go. As you can see, almost half of my net worth is in taxable accounts. I personally like the extra liquidity, but we'll see if this becomes something I regret in the future.
Not buying a house (will likely be in this area for a while, but houses are quite expensive and would eat up a large portion of my ability to invest in the stock market like I have thus far)
The only major money mistake I've made in my life is going in to debt for a pair of rollerblades when I was 11 years old. I decided to forego about 6 weeks of allowance, and my dad agreed to buy me a pair. My friends and I rollerbladed for about 2 weeks before the fun wore off. My income stream dried up for a month as the debt was being paid, and this became the catalyst for my undying hatred of debt. 🙂
A house is the only thing I will ever (begrudgingly) go in to debt for.
What do you plan to do with the wealth you have accumulated so far?
In my mini career crisis, I've put a lot of thought in to how I can make a positive mark on the world, and what I want to measure my life by. There are numerous things that I am passionate about that I think are engines for positive change, and although I enjoy a lot of aspects about my current company & field, my work does not fulfill this desire to make a positive difference in the world at large.
I'm planning on opening a donor advised fund by my later thirties, in order to give to non-profits whose values and mission match that of my own.
What do you plan on doing upon reaching financial independence?
Unsure at the moment. I have plenty of hobbies and personal interests though, and I suspect as I get older the temptation to spend more of my time how I see fit will grow in line with my financial security/net worth.
Diminishing amounts of income from my employer relative to returns from my investments will probably cause me to re-evaluate how I spend my time 15 years from now.
I can see myself taking a more relaxed career path – part time work, more time off – and having a more flexible lifestyle without eliminating work entirely.
I'm not sure completely cutting out work is something I want to do – but re-orienting myself towards an industry/mission I am truly passionate about may be something I entertain.
Are there any questions you have for ESI Money readers regarding any parts of your finances?
Lots of questions:
What are your overall thoughts about taking my first year of savings and putting them in taxable investment accounts?
What are your thoughts about my career change?
What are your thoughts about the fact that I've committed FIRE heresy – I'm invested in not one, but two actively managed funds!
I'm staying in east-coast city for the foreseeable future, but am reluctant to put down a large amount of cash for a property due to high house prices. Personal opinions?
Feel free to add in any other commentary or insights than what I've explicitly asked above!