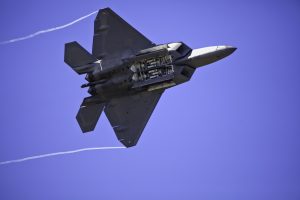 Today we continue the ESI Scale Interview series where people answer questions about their success at working the ESI Scale.
In short, the series focuses on what the interviewee is doing in the areas of earning, saving, and investing. They also get an opportunity to ask ESI Money readers for suggestions if they choose to do so.
If you'd like to be considered for an interview, drop me a note and we can chat about specifics.
With that said, let's get started.
My questions are in bold italics and his responses follow in black.
OVERVIEW
Please tell us a bit about yourself.
I am 35 and my wife is 33. We've been married for nearly 6 years and have two kids, a 3-year-old boy and 1-year-old girl with no plans for more. We prefer our current man to man coverage v. the thought of playing zone defense with more kids.
I am in the military (more on this later) so we move around every couple years. We currently live in Central Florida, but will be moving in a couple of months.
What is your current net worth?
Our current net worth (as of January 2018) is $590K.
This breaks down to:
$380K in our primary residence
$220K (conservatively) in a previous residence which is now a rental property
$180K in both our IRAs
$150K in Thrift Savings Plan (TSP) – Government's form of a 401K
$98K in Mutual Funds
$9K in 529 Plans we started when our children were born
$8K in a savings account as an emergency fund
The only debt we have is on the two properties, $303K for our primary residence and $152K for the rental property.
How did you accumulate your net worth?
Our net worth was primarily accumulated through early investing. My parents always tell the story of when I was young, giving me and my two brothers each a quarter to lay on a train track for a train to smash and instead I would pocket the quarter. In my teens I was big on putting money into my savings account or opening up a CD to watch my savings grow.
I went to the Air Force Academy and one of the benefits is during our senior year we got a low interest $25K loan which most use to buy a car. I used $22K to invest in mutual funds and that was really the jumpstart of my journey to saving and investing.
My wife graduated college with a degree in education and became a teacher. She taught for 5 years (3 before meeting me and 2 while we were dating). Since she was a teacher living on her own, money was tight, but she always managed to pay her bills and only came in to the relationship with a small auto loan.
The main thing we've done to get to this point is consistently investing month to month over the past 15 years whether the market was doing well or very badly.
EARN
Tell us a bit about your career.
I am an officer in the Air Force and work as a program manager. Being in the military, our pay and promotion is very structured. When I first entered in 2004, I was making roughly $40K a year and it has steadily increased over 14 years to where I'm now making $115K. While I'd like this to be higher, the non-income benefits of free healthcare, tax-exemption for our housing allowance, GI Bill which would pay for one of our children's college, etc. helps to offset a higher salary.
I have lived in 5 different locations (soon to be 6) in the past 14 years and my wife has been there for all except the first one. After graduating from the Academy, I started out in TX for a year, moved to Phoenix where I lived for 4 years and met my wife, we then moved to Los Angeles for 4 years, a year in D.C., and are coming up on our 4th year in Central Florida. We will be moving in a couple months to the Florida Panhandle. I can retire as early as 6 years from now and at that point would collect a pension of 50% of my base pay ($54K in today's dollars) and will be 41 with plenty of time to start a second career.
Like I mentioned before, my wife started out as a teacher. When we moved to Los Angeles she tried to find a teaching position, but was unable to and started working remotely for a previous employer. She remained with this company working remotely until we had our first child and she went to part-time employment. She is now working as a full-time mother/spouse/superstar after our second child. Once the children go back to school she'll likely start looking for similar remote work as it works really well with us moving every couple of years.
Do you have a side hustle?
No side hustle at this point. We feel like we have our hands full at this point with work and two small kids. I value our quality of life and want to keep a good work, life balance.
In the future we may find a side hustle that peaks our interest, but as of right now we're content.
How happy are you with these results and what future plans do you have for growing your income?
Based on the limited flexibility in career progression we are very happy with the results. I could have gotten out of the Air Force after 5 years (and still can) and probably have made more money, but I value the non-income benefits even more.
A skilled program manager is well paid outside the military so I'm trying to learn new skillsets as I move from job to job and gain the highest certification standards so I'll be desirable when I do retire from the Air Force.
SAVE
What percent of your gross income do you save?
We save 31% of our gross income which goes into our IRAs, TSP, and a small amount as extra principle payment on the rental property.
How did you get to this level?
Like I mentioned, I was always a big saver, but it wasn't until I invested the low interest loan that I really made a concerted effort to save. After graduating college I was earning enough to open up an IRA and fully fund it each year. When I met my wife, she had some money in a retirement account from her time teaching and we rolled that over to an IRA when she stopped teaching and fully fund it each year.
Early on I wish I had been more aggressive in funding my TSP. I didn't think of it as the same as an IRA in the sense of it being a tax-advantaged account. I was only putting $1-3K in my TSP each year from 2005-2013. Starting in 2013 I started increasing my TSP contributions and nearly max it out each year.
We had been putting money into the non-retirement mutual funds each month, but since we've had kids, that has stopped. We have no plans for that money and are treating it as another form of a retirement account (at least until we have some need for it).
Overall, I think we got to this level because we are relatively frugal – me more so than my wife, but we've learned to compromise over the years. We have a nice house, decent cars (both used cars purchased a couple years old), nice things, but don't really splurge on big ticket items that sit around collecting dirt. I will say one area I do value is vacations and am not opposed to spending money on a couple of vacations a year.
How happy are you with these results and what future plans do you have for saving more?
We're pretty happy with where we are with the amount were saving given the fact that we've doubled our family size over the last 3 years and have essentially maintained the same level of savings.
I would like to get to the point where we max out my TSP so we can realized the full benefit of that tax-advantaged account. It would also be nice to put more money in paying the principle off our real estate, but right now the return in the market is outpacing the return we would get with our properties.
INVEST
What are your main investments?
Our IRA and mutual fund investments are in low-cost index funds. We are pretty diversified between them all with 4-5 index funds making up each of the 3 different investments. The TSP is limited to 5 separate index funds as well as what they call lifecycle funds (target funds). When they introduced these funds, I started putting my money into the 2050 fund which is the most aggressive. About two-thirds of my TSP now falls in the 2050 fund.
The thing that benefits us the most is that the money is automatically deducted from our account each month. There's no temptation with wanting to use those funds because they are automatically deducted and we've grown accustomed to only using the remaining amount for expenses.
How happy are you with these results and what future plans do you have for investing?
The last year, year and a half have been great for all of our investments. We can only hope this continues forever, but we know this will not be the case. We're in it for the long-haul at this point so we plan to be aggressive with our investments and start easing back on the aggressiveness in 10 years or so.
We'd like to get in to more of the rental property market in the future as well. Our plan was to purchase houses at each location if we were going to be there for at least a couple years and then rent them out once we left. That's why we have the rental property in Phoenix, but we couldn't afford anything reasonable in Los Angeles and we were only in D.C. for a year. We'd like to rent out our current house, but the additional expenses we would have of maintaining the pool, the lawn, rodent protection, etc. make it so we wouldn't be coming out positive each month as a rental.
WRAP-UP
What money mistakes have you made that others can learn from?
When I was told I was moving to Phoenix, a good friend's longtime boyfriend, who I was also friends with, asked if I wanted to buy a house with him. I hadn't planned on buying a house since it was out of my current budget, but I was naïve and thought it was a great opportunity if we split the payment. He was involved in real estate at the time and we would do an 80/20 loan so there would be no down payment. I would live in the house and maintain it and he would benefit from it as an investment property. This was in early 2005 when houses were on the market for hours in Phoenix.
Six months after we bought the house together, they broke up and he went a little crazy from the break up to the point where he was hospitalized. He recovered, but at that point I thought it was best if I cut ties with him. Since we didn't have an agreement in writing, our "break-up" didn't go well either, and I eventually bought him out of the house. Of course, soon after this point the housing crisis hit and I was under water on the property.
The good news is since it's become a rental, we've hardly ever been without a renter (all good experiences so far), we are breaking even on the rental income v. mortgage, the renters are paying down my mortgage, and the house is finally above the price I bought it for! What I learned through all of this this is never go in to business with friends or family, or anyone for that matter, without having an agreement in writing.
The second money mistake I recently learned from was using my investment bank's managed portfolio service to manage my IRA.
About 5 years ago I got a call from my bank selling me on their managed portfolio and how I could increase my gains by just paying 1% of the IRA's value each year. I was less informed at the time and thought the increase in gains would offset the fee I would be paying. About two years in, I started doing annual reviews on my portfolio and noticed my return was a couple percentage points higher on my non-managed mutual funds than the managed IRA portfolio and I wasn't even taking the fee in to consideration.
I called unhappy with this and, looking back on the situation, must have been talking with a salesperson because they talked me in to staying with the managed portfolio. The next two years' returns were even with my non-managed mutual funds and then I recently called to deactivate the managed service, in part, after reading some of ESI's posts on the subject.
If you're investing in index funds, my opinion now is you do not need a service to manage your account. You're most vested in seeing your account grow and will likely be the best person to manage it.
Are there any questions you have for ESI Money readers regarding any parts of your finances?
Just one question. We got orders to move this summer and are planning on selling our current house for about $60K profit and are planning to buy a house at our next location. I was wondering if it would be better to use the profit as a down payment on our next house OR utilize a VA loan (no down payment, but pay ~2% PMI on the property value) and use the profit to purchase a duplex outright in the Midwest as an investment property. We have friends who are on their 4th duplex investment property and it is working out really well for them.
Since this is new to me, I would only want to buy the duplex if we paid for it outright to minimize our risk. This way we would likely see appreciation on the house value as well as a steady income stream without having a mortgage. We are both new to this idea though so I'd like to get some other thoughts on this as well.