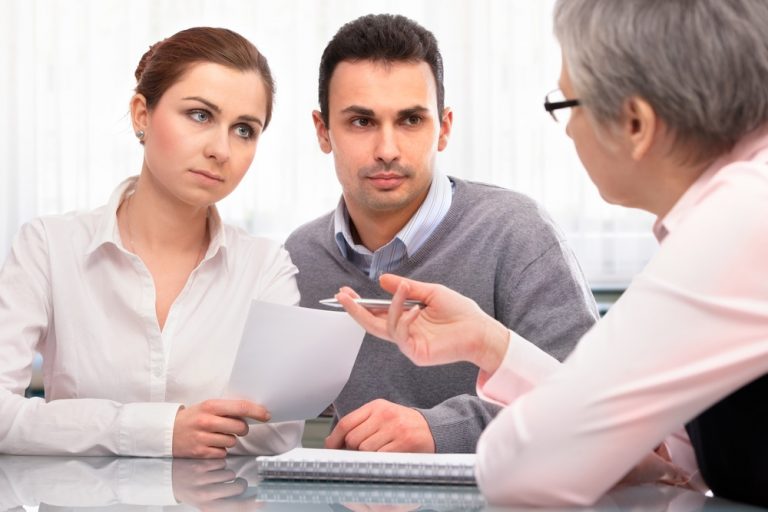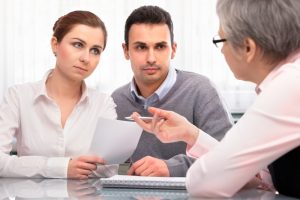 If you've been reading ESI Money for more than 15 seconds you know that I am not a big fan of financial advisors.
This stems from a couple issues.
First, I'm a big believer in DIY finances. The concepts that will make you rich are not that hard to learn, so anyone can do it.
And there really aren't that many things you need to master to become wealthy, so it doesn't take a lot of time. In fact, if you just read five books and apply what they say you'll be ahead of at least 90% of the population.
In other words, there's no reason you can't be your own money manager and be quite good at it.
Second, many (most?) financial advisors aren't really money experts, they are SALES experts.
They know less about money than most people reading this post but they are awesome at selling — and turning your money into their money (or at least they get a portion of it).
If you want more thoughts on financial advisors you can check out my Not Experts category. In particular, these posts cover my main points:
Consider this post an addition to these two.
A Financial Advisor is Born
I was at the gym a month ago in the locker room before a workout.
I was getting dressed amid the hustle and bustle of everyone having to rush to work (#LoveBeingRetired) when I heard two guys chatting in the set of lockers next to mine.
It was all pretty innocuous stuff (kids, family, etc.) and I wasn't paying much attention to them until one guy said, "Hey, how's the work situation going?"
The other guy responded, "Oh, I forgot to tell you. I quit. It was just too stressful. I've actually entered an entirely new field. I'm a financial advisor."
I was immediately very interested in this conversation.
Lucky for me, the first guy bit on the information and said, "Really? I didn't know you had a background in finance."
I could have almost predicted the response. The second guy said, "I don't. You don't really need to know much about money going in. The company teaches you all you need to know."
Uh huh. I bet they teach you "all you need to know."
But then it got better. He said, "It's really a sales job more than anything."
Really? You don't say…
He then added, "Really selling insurance is what I'm doing. They call me a financial advisor because it sounds better but I'm really mostly an insurance salesman. I don't think I'll stick with it long but for now it's better than the last job."
After that the conversation went into another direction and I walked upstairs to work out. I guess I shouldn't be surprised at stuff like this after all these years but it's still almost impossible to believe every time I hear it.
By the way, the conversation above is paraphrased. I did not whip out my phone and begin recording them. But the words are close and the meanings are what was communicated.
The Highlight Reel
Let's break down the highlights of this short conversation which show just how bad some "financial advisors" are these days:
"I didn't know you had a background in finance."…"I don't." — One of the major points I make here regularly. Many financial advisors know very little about actually managing money. So what are they actually advising on? More on that in a minute.
"The company teaches you all you need to know." — Of course they do. I'd love to know how much time they devote to teaching about money and how much time they devote to teaching sales techniques. My bet is that the latter gets way more time.
"It's really a sales job more than anything." — Truer words were never spoken. Of course, if they are offering value then why not pay them a fee? But the data seems to suggest that for people with even basic money knowledge and self-control, financial advisors are not worth the fees they charge.
"Really selling insurance is what I'm doing." — Uh! Selling insurance! This is one notch up from selling used cars IMO. Yes, there are good insurance agents out there, of course. But many are the "Slick Willy" sort that make most of us want to lose our lunch.
"They call me a financial advisor because it sounds better." — Marketing is at the heart of the financial services industry. I was a marketing executive for 28 years and I can see what they are doing. It's smart marketing. Who would you be more likely to buy from, a "financial advisor" or an "insurance salesman"?
"I don't think I'll stick with it long." — Two things you want when you do buy financial products or services is 1) a person who both has lots of knowledge and experience and 2) someone who will also be around for a while (in case you need the insurance, in this case.) But this guy was going to pop in, sell people some insurance, and be long gone if and when they needed him. Sure, the company would take over administering the policy, but I think most people would want to talk to their agent it they needed help.
All I can say is "Ugh".
It's Another Brick in the Wall
Not sure we can learn much new from this conversation but it does reinforce a lot of what we already know including:
Many financial advisors know little about managing money. In fact, if you're a regular reader of this blog, you probably know more than they do.
Many financial advisors are really just salesmen. They want to sell you financial products and services. That's it. If you're better off as a result, I'm sure they're happy with that. But if you're not better off, they can probably live with that too.
Many financial advisors are in and out of the profession. Their last job wasn't going well (like the guy in Not Experts: Financial Advisors https://esimoney.com/not-experts-financial-advisors/) so they decided to get into "financial planning", not because they were knowledgeable at it, not because they loved the topic, not because they wanted to help people, but because they needed a job. That's it. And when the job stops being better than other options they are off to the next thing.
Anyway, I just had to share this with you — it was too good to let pass by.
Any thoughts on what I overheard or financial advisors in general?