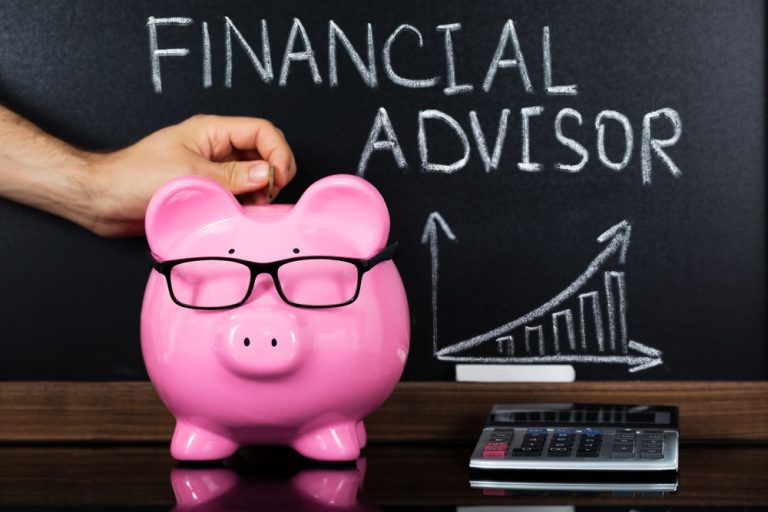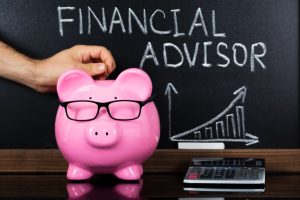 A couple months ago I was having lunch with a friend. He's a financial advisor/planner and we talked about his job since he just started with a new company.
He told me that their intro financial planning product was a "comprehensive financial plan" that they did for clients to see where they were financially and what help they might need.
He said his company offers a complete money-back guarantee in case the client is not happy with the plan's findings. He also noted that in the history of the company (20 years or so) no one has ever taken them up on the guarantee.
I was curious so I asked him what the plan's cost was.
"It's $4,500," he mentioned casually.
I almost spit food out of my mouth!
$4,500????!!!! There's NO WAY that plan is worth that!!!!
Or is it?
Financial Planning on Facebook
Not much longer after that lunch, there was a question on a Facebook group I'm part of:
I'm looking to start an official retirement account. I have about $5K to start. I've heard people say things about working with a 'fee only' financial consultant but I don't know what that means. Can someone point me in the right direction? I don't know what I'm doing…help.
This person was obviously a beginner who needed a LOT of help. I was just about to chime in when someone beat me to it, leaving just about the same comment I would have:
A financial advisor is going to work with you to develop a financial plan. Is that what you want? It sounds as if you already know what you want — to open a retirement account. You can do that on your own and with no cost at all. You can google the type of retirement account you want (IRA, Roth, etc.) then set it up yourself. I would recommend Vanguard as their process is easy, it's free to set up, and their index funds are very low cost. At your age, putting money in a low cost index fund and letting it sit there for a few decades is a very good idea.
Shortly thereafter, the inevitable happened. A shark smelled blood in the water and pounced. He said:
I'd be interested working with you. At [my financial planning company] I don't have a minimum asset size. I would charge you 1.5% asset mgt fee, so about $75/yr to start. I help people get off their ar$e and start saving and investing. Then encourage you to save and invest more and a resource to you for other finance questions that come up throughout the year. I walk you through opening an account and help determine IRA, Roth, taxable…or combo. Most advisors only take on clients with more than $100k to invest and suggest "DIY then call me", I'd prefer to work with you from the start and get you to 100k faster. Since you are already part of this community you have access to great DIY advice and I have no doubts you'll excel.
I was thinking, "What a rip! This dude is going to charge her $75 for something she can do for $0 then probably suck the life out of her checkbook over the next ten years. There's no way this guy is going to be good for her!"
Or is he?
Is Financial Planning Something Worth Paying For?
I think by now you know what I think of "financial advisors" and other so-called "experts" as a whole (I put that in quotes because it's a generic term that covers all forms of people who give advice about money, including those who simply try and sell financial products and services). If not, check out these past posts:
I was so enraged by the two events above that I started Googling around a bit to see just how terrible financial advisors are.
I received some surprising news as I did.
I was expecting more posts like the ones I had written, blasting advisors.
What I got instead were posts like How Much Is an Advisor Worth? A quote from the article:
You know you incur fees to buy and own investments. You also know you'll pay a separate fee when you hire an investment advisor to help you. But is the investment advisor's fee worthwhile? Or, stated differently, will the advisor's services enable you to earn more (net of all fees) than if you avoided the advisor and invested on your own?
Yes, according to Vanguard, whose mutual funds manage $2.5 trillion for investors worldwide. Even though the company is well-known for catering to "do-it-yourself" investors, its study has concluded that financial advisors increase their clients' investment returns by three percentage points.
Uh, wait a second. VANGUARD is saying that financial advisors are worth 3%? That sounds strange.
But it's not. Turns out Vanguard did commission a study and they did say that advisors add 3%.
It's Not Just Vanguard
Next I ran into this post from Nerdwallet with the following paragraph:
Vanguard released a paper in 2014 that found a financial advisor can add as much as approximately 3% of value in net portfolio returns per year through smart financial decisions. A study by Morningstar found that advice from a financial planner can add 29% more wealth through retirement. And a recent study by John Hancock Retirement Plan Services found that 70% of those who work with a financial advisor or planner are on track or ahead in saving for retirement, compared with 33% of those not working with an advisor.
Forbes gives more details on the Morningstar study (start on this page for a breakout) and concludes with this:
By making these improved financial decisions, retirement income can be increased dramatically. The improved outcome scenario comes out 22.6% ahead of the naïve investor.
That doesn't even consider Social Security. David also discusses optimizing the Social Security claiming decision, which could raise retirement income by another 9%. Now we are talking about a 31% increase.
Forbes then goes all-in, seemingly endorsing planners:
These studies are naturally somewhat limited in what they can examine quantitatively. Financial advisors add value in many ways that are harder to quantify. With retirement, declining cognitive skills associated that come with aging will make it increasingly difficult for one to self-manage investment and withdrawal decisions. For households where one person takes primary responsibility for managing finances, surviving household members will be especially vulnerable to making mistakes when they outlive the primary financial decision-maker. Developing a strong relationship with a trusted financial planner can help in both regards.
So, perhaps I was wrong? Maybe financial advisors are worth it.
Dough Roller's Interview with a Financial Advisor
As all of this was rattling around in my head, I heard an interview on the Dough Roller podcast with a financial advisor. Turns out the podcast host, Rob Berger, had written a Forbes article and let's say he was less than flattering towards financial advisors. One advisor, Jeanne Fisher, contacted him through LinkedIn, said he had it wrong, and offered to come on his show. So he had her on.
I listened to the complete interview (which I don't often do) and several things struck me about it:
He asked her how much a basic financial plan would cost. Answer: $1,500 for a basic plan. It would go up for people with more assets/complicated finances.
As they got into fees charged by her firm and other financial advisors, she quoted the 3% Vanguard number for what advisors add to clients' accounts.
He asked her what she would charge to manage investments. She tried to duck the question several times but Rob would not left her off the hook. On the third or fourth try he got her to admit she would charge 0.85% of assets managed.
He forgot to ask during the interview why someone would pay her 0.85% when Vanguard charges 0.30%. So he emailed her the question and read her response after the interview. Basically she said financial advisors add more value than "robo-advisors." Rob took issue with this as Vanguard isn't really a robo-advisor firm (they have actual planners you talk to/work with). I agree with him 100% based on my experience with them (more on this in a minute).
In the end, Rob said he might just hire Jeanne to help him. I must admit, she was pretty convincing. Very professional and smooth. And Rob is a sharp guy — he's not swayed by fast talk and slick presentations. But he does have a unique need that Jeanne's firm might fill. Rob wants to see if he can combine taxes, payroll, financial planning, estate planning, etc. within one company. It would make his life easier and maybe save him some money. I tell you this because his situation is abnormal. Not sure he'd consider her if he just needed a review and investment management like most people.
I thought about what it would cost me to use her firm. She'd charge me $2,500 (my guess) for a financial plan and 0.85% a year to manage my investments (which would be about $18k a year if you only count my investment accounts).
But wasn't the data telling me she was worth 3% a year ($68k net of her fees; I'd actually pay her $18k, she'd deliver $84k in value, and I'd net $68k)? Anyone would take that deal, right?
Hold On Just a Minute
When I started digging deeper, I found out that the 3% wasn't just a simple 3% gain. It actually broke out into five areas where Vanguard said added up to 3%. The specifics:
Vanguard says there are actually five ways advisors produce extra returns for their clients. The first and most significant pertains to behavioral finance: Keeping clients focused on the long term and urging them to stick to a regular investing plan can add up to 1.5%, the report says.
Advisors also increase returns by up to 0.75% by providing "thoughtful allocation of assets." That refers to diversification — advising clients on how much to invest in stocks vs. bonds, gold, real estate, oil and gas, foreign securities and other assets. The right asset allocation can increase returns, and Vanguard says professional advisors are better at this than consumers.
Another 0.45% can be generated in returns when advisors help clients keep fees low. One of the ways our firm does this is by investing in low-cost exchange-traded funds and institutional-grade mutual funds as opposed to costlier retail mutual funds.
Rebalancing adds another 0.35% to 0.40% of performance value. As our clients know, we review every account on a daily basis, seeking rebalancing opportunities. We know very well how valuable rebalancing can be in portfolio management. Unfortunately, few investors rebalance regularly — if at all — on their own.
Finally, advisors can add another 0.70% in returns when it comes time for clients to spend their assets in retirement. By carefully evaluating their mix of tax-free, tax-deferred and taxable accounts, advisors can help clients minimize the total taxes they pay over the course of their retirement, thereby increasing their wealth and the longevity of their investments.
In case it wasn't clear above, the 3% gain is net of fees. That's why the five areas add up to almost 4%. The advisor is worth an extra 4%, charges 1%, so she nets the client 3% of fees.
Just to be sure I was getting the straight story I went to the actual Vanguard study and found the chart (page 4) with the value breakdown:
Cost effective implementation (expense ratios): 0.4%
Rebalancing: 0.35%
Behavioral coaching: 1.5%
Asset location: 0 to 0.75%
Spending strategy (withdrawal order): 0 to 1.1%
The chart then concludes with: "Total potential value added: About 3% in net returns."
BTW, I once had a guy tell me that his firm was saving investors 0.5% to 1.0% simply by their "proprietary rebalancing system." Uh huh…
Cracks in the Financial Planning Wall
Once you get into the fact that the 3% is made up of different portions tied to specific actions the whole "planners make you 3% more" argument starts to take some hits.
Even with all their studies and bullish thoughts on financial planners, Forbes hedged a TON on their article about planners:
If you have the time, interest, energy, knowledge, emotional discipline, and desire to do this on your own, then you would make an excellent advisor. If your advisor is less than capable, you might be better off saving yourself the 1% or taking your business elsewhere.
But wait, there's more!
Here's a great summary about the studies discussed above from Investopedia:
Numerous studies are showing that financial advisors usually earn their keep by functioning as behavioral coaches for their clients rather than from active asset management.
In other words, financial advisors are worth the cost for their "don't panic, stay on a budget, and keep saving" advice, not from their investment prowess. This is also evident in the Vanguard breakouts above.
So if you're a person who doesn't need a "behavioral coach" to manage your money, it's likely the value of a financial advisor is negligible. Uh huh. Now I see.
A Couple Personal Stories from My Life
All of this brought me around to remembering a couple life experiences I've had — one decades ago and another more recently.
The first was when I was in my mid to late 20's. My parents were considering a whole life insurance policy and asked me what I thought of it. I was fresh out of MBA school after all and I had read a couple books on financial planning, so I knew way more than they did. I told them all I knew (which wasn't much) — that whole life was "bad" and that they should "buy term and invest the difference." I wasn't sure exactly what it meant, but I knew it was "right."
It was one of the worst pieces of financial advice I've ever given anyone.
They didn't get the whole life policy, but they also didn't "invest the difference" (they did buy term insurance). Instead, they "spent the difference". Years later I began to see the folly of my advice. Yes, their whole life insurance was a crazy expensive way to save/invest, but it would have been better for them to buy it and force them to save rather than have them try it on their own and fail. Even if it cost them a pretty penny, they'd save more and be better off in the long run.
You see, they are the sort of people who need a behavioral coach. And for them, paying a financial advisor to keep them on track and accountable is probably worth 3%.
Secondly, a few years ago I had a financial plan done for me by Vanguard. It was free because I am a Flagship client. I talked to an advisor on the phone initially (he was very professional), then sent him my data. He sent me a 30-page report (or so) and called again to go over it with me. The bottom line: there were a handful of tweaks here and there but I didn't really need to change anything. He suggested they could manage my money for me. I pointed back to their report saying I was doing ok on my own. There wasn't much he could say.
So for someone like me (and, since you're reading this post, probably you too), the value of an advisor is likely way below 3%. In fact, it may be way below the 1% fee that most of them charge. Why? Because we don't need the behavioral coaching that adds the most value to their services. And we can certainly manage our own investments for far less than 1% (or even 0.85%) of assets. In these cases, financial advisors are probably not worth the money.
I want to end by again saying that the term "financial advisor" is broad. In the conclusions above where I say some people may need one, I mean they may need a fee-only planner with a solid reputation (and references) who is also a fiduciary. I would never want to imply that someone accept just any "advisor" — most of whom are really just sales people trying to make your money their money. As such, people have to be VERY careful when they hire anyone for financial advice.