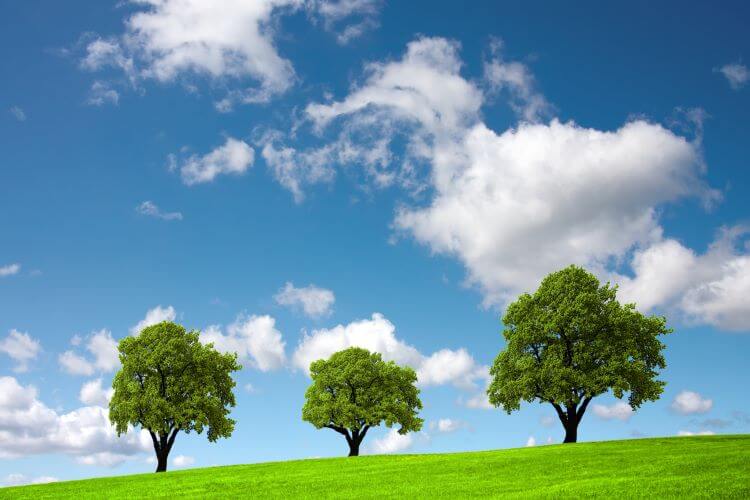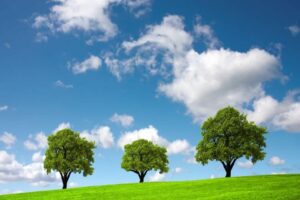 I am at the end (with this post) of a three-part series on financial seminars I've gone to in The Villages, Florida.
Some of you are likely jumping for joy at that statement and others are crying their hearts out. LOL! These posts certainly seem to be either totally loved or totally hated!
In case you missed either of the previous posts in this series, they are at Financial Seminars in The Villages and Financial Seminars in The Villages, Part 2.
Today I cover the last one we attended this year. I'll give you the paly-by-play of this event and then wrap up with some overall thoughts on financial seminars in general.
Let's get started…
Villages Financial Planning Event #4
Details:
Date: September 6, 2023
Location: Parady Financial Offices in Colony Professional Plaza
Company: Parady Financial
Presenters: Greg Parady, Kelly Sandro
Type: Educational Seminar
This was the follow-up event to the massive seminar I went to in August (which I covered last time.) This round was actually schedule for a time in later August but we had a hurricane move through so it was postponed. Yikes!
Anyway, the seminar was titled "Unstress and Untax Your Retirement."
After listening REALLY HARD at the last presentation and this one…as well as reading what they put in the press and say in their ads, I think the summary of "Unstress and Untax Your Retirement" is as follows:
Unstress Your Retirement = Get lifetime guaranteed income (through annuities) to cover at least basic expenses
Untax Your Retirement = Pull money out of IRAs now – either to spend or convert to a Roth
It may be more complicated than that, but I don't think it is.
And, in fact, that's pretty good marketing IMO – simple, easy to understand (once you get it, they could make it clearer), and likely very lucrative.
Arrival and Getting Settled
My wife and I arrived at the Parady offices in The Villages about 20 minutes early. They didn't have the presentation room ready so as people came in we were packed in the waiting room. It is designed to hold about 10 people at most but we had 25 or so in there before they let us go back.
As you can imagine, it was pretty tight and uncomfortable. IMO they should have had the room ready way before the event and taken us back as we showed up. Cramming everyone in the small waiting room seemed pretty unprofessional to me (which is not the impression you want to convey when you're asking to manage people's money).
Once we got back to the presentation room (very nice screens at front, good chairs for 50 or so people, etc.) and found our seats, we had some free snacks and soda. Those were a nice touch.
The Presentation
The seminar kicked off on time with Greg Parady speaking.
He said that this workshop had some people in it who had been to a previous, similar event where some of the same topics would be covered. He promised he'd highlight some of the same material for those of us who were new but would also share a lot of new information with the group.
Greg discussed the company's background the same way he had in the last seminar. I detailed that history there, so I won't reiterate it.
Then he took a deep dive into an example of money in IRAs versus money in Roth IRAs.
As a visual device, they had six fake trees (the type you see in homes or offices) at the front of the room – three on one side and three on the other.
Three of them were red (I guess they were "fall" trees – for people wanting that look) and three were green. As the example went on he talked about money being like the trees – the money in an IRA is like the red trees (i.e. "in the red") because you still owe taxes on that money. Money in a Roth is like the green trees (i.e. "money in the green") because it's tax free.
It was actually a pretty good way to get the point across so I have to give them that.
I won't go into the specific example he detailed because 1) it won't pertain to anyone specifically and 2) he talked so fast and made his points so quickly that even I had a hard time following and keeping up. I think the purpose of this sort of presentation is to show "this is a complicated subject that we understand and you don't – which is why you need to hire us."
Anyway, his main, summary points were as follows:
Money in an IRA is not all your money as it's subject to taxes.
Taxes are likely to go up over time so it's better to convert to a Roth now than wait.
Even if you don't spend the money on yourself, you should still move it to a Roth and/or take it out yourself as it's better than letting it sit. You can give it away or spend it if you like.
You are probably spending too little and have better odds at having too much than too little. This is something we discuss frequently in the MMM forums as most of us are in this situation. It's the first time I've heard a planner say this and I give him credit for this insight.
He did two more examples after this but they all led to the same conclusions above.
Before he ended he shared the story of a client whose husband had just passed away. He used this to emphasize 1) you never know when you're going to pass – it could be 30 years from now or tomorrow, 2) spend your money now – you can afford it, and 3) their firm will handle everything for the widow.
FYI, reason #3 is why several millionaires in the forums have a planner – to handle details for a spouse uninterested in money in case the spouse managing the money passes away. It's not a bad idea IMO and something I might consider in the future.
All About Annuities
You didn't think we weren't going to get an annuity pitch, did you? Hahaha.
Greg had to leave as he had another class to teach elsewhere in The Villages, so he turned it over to Kelly. She was very sharp and knew the subject inside and out. She's also "the first person you meet with when you decide to work with our firm."
That said, she crammed an hour or two of information in about 20 minutes. It was like taking a drink from a fire hydrant.
Her key points in the examples she covered were:
There hasn't been a better time to buy annuities in the past couple decades as there is now (because of higher rates). She threw out some pretty attractive rates and used "guaranteed" a lot but my hunch is there is some fine print that's not as rosy as the presentation made it seem.
Companies are also offering bonuses for annuities that they have never seen (or at least haven't been seen in a very long time).
"There's nothing better than an annuity for guaranteed income."
The income is contracted – there's no reliance on performance of the stock market.
There are ways to get money out of an annuity (though these were covered very quickly and none seemed like a really good option.)
The conclusion, as you might have guessed, is "to see what these numbers look like in your specific case, you'll need to set up a free consultation with us." I suspect that's because the example used very favorable assumptions and many of us in the room wouldn't get exactly the same deal for one reason or another.
And that was that. She dismissed us and we each filled out a card saying whether or not we wanted to meet with her.
I said I did to see what would happen. They called me the next day and wanted to set up a meeting. As part of that, they wanted me to bring in ALL my financials.
I said I was interested only in hearing the annuity details and I handled all my other finances myself. The person on the line said they would need to have all my financials at some point anyway because I would have to be accepted/qualify for an annuity – it wasn't something they would sell to anyone.
My suspicion is that once they have someone's financials, they then have a list of several suggestions that they can implement to make them better. LOL. I was not up for that, and even though they said we could do the initial meeting without the financials, I didn't think it was worth my time or theirs, so we didn't proceed.
Overall, my impression of Parady Financial is that they are probably pretty decent to work with. Yes, they will be pricey and yes, they push annuities a lot. But for someone who doesn't want to manage their own money or feels like they don't have the skills to, it's probably worth the cost and they can be trusted.
FWIW, that's just my opinion and YMMV – so make the decision for yourself. Do not rely on my opinion and just hand them a ton of money, you have to decide for yourself.
Overall Conclusions from Financial Seminars
This will likely be our last financial seminar for some time unless a really compelling offer comes along (maybe a financial seminar in Cinderella's Castle at Disney?) It appears we've seen it all now, so what's the point of going to more?
That said, I guess I should never say never. 😉
I want to end with several thoughts on financial seminars/workshops/classes/conferences based on the many (over 10 for sure) that we've attended the past few years.
My take:
They attract you with great sounding ads (delivered via postcards in the mail) that almost always have nothing to do with the presentation. So be prepared that what you signed up (maybe a presentation on how to invest now) for will likely be different than what's presented (like why you need annuities).
The level of financial knowledge is decent from the planners, but generally below what many ESI Money readers have (and especially what those in the MMM forums have.) I feel sorry for those with very little financial knowledge (they are easy to spot once you chat with them) as it's like sending sheep to the wolves.
The planners range in performance from dreadful to pretty decent, so you may have to kiss a lot of toads before you find your planner prince charming. Just keep at it if you have a few false starts.
The food is usually decent at best – which is disappointing since it's one of the main reasons we attend these. I'm not sure we ever had a "good" meal at any of these. And since some planners insist on doing their hour-long presentation before the food comes out and they somehow forget to share this plan with the kitchen, many times the food is lukewarm at best.
Most sell annuities and some push them really hard, so be prepared and resolved.
After the presentation you will be asked if you want a free consultation. Some will say you agreed to one when you accepted the invitation, but I always bring the original ad just in case they push it – as it says nothing about that. You can accept the follow-up or not accept it – it's up to you. If you decline most will not say a word as they know it's a numbers game.
That's it for my thoughts. Anything I missed or something you might have questions about?