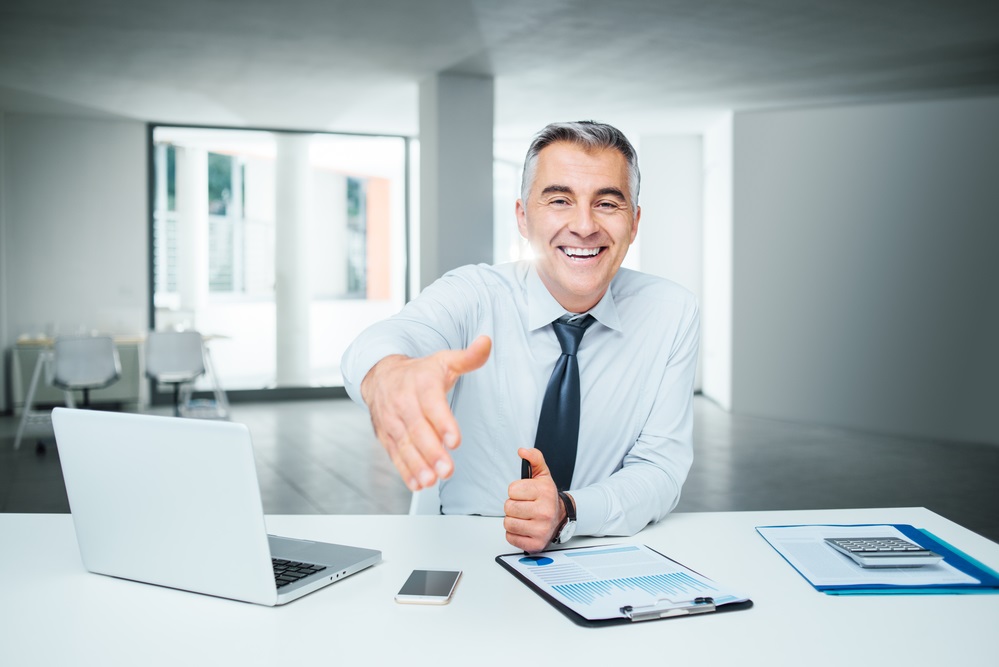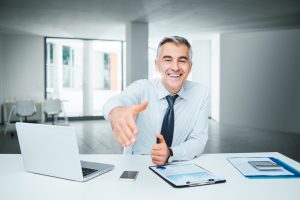 If you've been reading ESI Money for more than 15 seconds you know that I'm not a big fan of financial advisors.
It's not that I don't like them at all, just that most of them are either not very knowledgeable about money management or are simply glorified salesmen — neither of which you want managing your money.
A couple months ago I posted Financial Locker Room Talk where I over-heard two guys talking about how one had just become a financial advisor. He admitted he knew nothing about money and was really just an insurance salesman. Ugh.
On that post, Michael Kittinger, a 401k Manager/Family Financial Advisor with Bridgemore Financial, left this comment:
I love the blog (despite being a financial advisor)… and I agree completely – about 90% of financial advisors aren't advisors at all – they're sales people paid a commission to sell a product… one that they typically don't understand at all. They don't understand money or finances, their own financial houses are in total disarray, and they are the last people who should be giving financial advice. However, there are about 10% of us that know what we're doing (or flat out tell clients when it's a subject or area of finance that we don't know) and get paid for advice, not sales. I actually hate telling people that I'm a financial advisor because they immediately say something along the lines of "oh, you're like my Northwestern guy" or "so you're like Joe over at Morgan Stanley or Merrill Lynch"… no, no, no.
I do believe true financial advisors can provide real value, but you have to do your due diligence and ask your advisor a lot of questions… 1) do they serve as a fiduciary? 2) are they paid commissions or receive compensation for recommending specific products, 3) do they invest their own money in said product/service, 4) what specific background or knowledge makes them qualified to manage your money or provide you financial advice… don't be shy to ask the hard questions. The advisor's responses will immediately tell you what type they are – a true advisor or an "advisor" who sells. Or just look at their website – if they have FINRA or Broker Check on there, they're a salesperson and legally do not have to put your interests first.
Keep up the great work ESI!
The fact that we can't pass a law (see DOL again-delayed fiduciary rule) that would require advisors working with retirement assets to serve as a fiduciary and do what's in the best interest of their clients, just shows you where all the lobbying dollars are coming from (insurance companies and broker/dealers). They talk out of one side of their mouths while spending millions of dollars to lobby against what their verbally supporting.
And if you ever want a guest post or interview with an advisor (an inside look so to speak), let me know. It really is ridiculous how our financial services industry is structured.
I'm always interested in an insider's view of something, so Michael and I exchanged emails and a couple weeks later he sent me the piece below…his thoughts on the financial services industry.
Enjoy…
The Good, The Bad & The Ugly of the Financial Services Industry…From An Insider's Perspective
The financial services industry – the guardians of your money, the protectors of your future hopes and dreams – is largely a farce… or at least, it's an industry largely comprised of salespeople who don't understand the first thing about finances or investments. Not all financial advisors, but certainly the majority of them – and I don't say that as some scorned client; I say that as a financial advisor! Below is my take of the financial services industry – having been a part of it for over a decade. Before I get into the details of the different types of advisors and how they're compensated and what legal liability they have to their clients, let me start by asking you a question.
Advisor Titles
Do you want to be a (and have the distinguished title of) Financial Advisor? Or what about Investment Manager, or Financial Consultant, or Wealth Advisor or even Senior Financial Advisor? If you do, I've got some great news for you – it'll only cost you about $10. I just saw a promo from Vistaprint for 500 business cards for $9.99. You see, there's no requirement or consistency in titles in this industry. So even if you have zero experience and zero educational background in investments or finances, you can legally go out and market and promote yourself as a Senior Financial Advisor.
Heck, you could have gone through personal bankruptcy 5 times and still go promote yourself as a financial advisor – how much sense does that make?!? Now, in fairness, you do have to pass certain exams and have specific licenses to sell insurance products or actual stocks or mutual funds, but just to go out and call yourself a financial advisor? Not one single thing is needed – no tests, no credentials, no specific education or training, no apprenticeship, nada.
There are several insurance companies that have become known as churn-and-burns. They're basically a revolving door for recent grads. The insurance companies bring on new graduates, tell them they can make a lot of money and show them the flashy suits and cars and all-expense paid trips they can win, and then tell them to make 100 calls a day and within a week they've gone through all of their personal contacts 2 or 3 times over. Within 9 to 12 months they're out of the industry having been completely burned out and not producing enough revenue for the company to keep them on. These are usually the "advisors" who are so desperate they use unsavory / borderline harassing sales tactics.
Let's stick with titles for a minute more and then I'll move on to other inside scoops on the industry. I'll get into more detail in a minute, but essentially there are 2 types of "financial advisors".
One of them receives commissions for selling you a product. The other gets paid a fee for providing advice. The former legally does not have to do what's in your best interests – they only have to do what's suitable. The latter will serve as a fiduciary and be legally bound to put your interests first. As a side note, there is actually a Department of Labor rule that would require all advisors working with retirement assets to legally have to serve as a fiduciary and put their clients interests first. The insurance companies and broker dealers have spent millions and millions to get the rule squashed. And they've succeeded in at least delaying the rule yet again.
You essentially have salespeople and advisors, but you will never be able to tell them apart based on their titles. Oh, and over 85% of "financial advisors" are salespeople and not advisors… makes you feel good, doesn't it? Now in full disclosure, not all salespeople are bad just like not all fee-only advisors are good. And really, even fee-only advisors have to go out and sell their services and generate new clients, but again, they're getting paid for their advice, which kind of makes them have to put the clients' best interests first in order for them to stay clients.
I truly believe people need life insurance and health insurance and those are products bought from someone who is licensed to sell insurance products. So just because someone is a salesperson does not mean they don't care about their clients or won't do what's in the client's best interests. The issue I have is that a lot of the advisors tied to an insurance company are highly incentivized to push specific insurance products – whole life policies and annuities in particular – regardless of whether or not it's the right thing for the client. For example, a client typically has to be with me for 6 to 8 years before I make in revenue the same amount I would have made if I had sold them an annuity…and an annuity would have been a lot less work on my part.
Once again though, you'll never know what type of advisor you're talking to based on their title.
Advisor Compensation
Now that we've talked about titles, let's talk about compensation.
The minority of advisors are fee-only meaning that they charge by the hour or per project for financial planning or assets under management (AUM) for investment management. They do not sell insurance or insurance-related products such as permanent life or annuities. For investment management services, the fee is usually 1.0-1.5%, although larger portfolios (those over $1 million in investable assets) typically see a reduced fee.
Again, it's the minority of advisors that are fee-only. The majority of advisors receive some or all of their revenue by selling products that pay commissions. For instance, a fee-only advisor may charge 1.0% of AUM a year to manage an investment portfolio. They will invest the client in whatever funds they think are best because they won't be receiving any payments from the funds. A commissioned-based advisor will sell an investment product and typically receive a 5% upfront commission and a 0.25% trailing commission – think of A share class of mutual funds. In these situations, the advisor is usually only going to be able to recommend a limited number of funds – only those that will be able to pay them a commission.
Or they may push for a whole life insurance policy or annuity and receive up to 110% of first year's premium. If you're wondering why they're pushing a $500 a month premium whole life policy, it's because they could be making $6,600 for selling you that policy.
Some advisors are known as a hybrid, whereby sometimes they get paid for their advice and sometimes they get paid for selling you a product. This allows them to get paid for their advice but still receive commissions for insurance products if and when it makes sense for the client. If you're working with a hybrid advisor, you just need to ask questions and make sure that what they are recommending is truly in your best interest and not because they may be making 10 or 20 times what they would make if they recommended a different product.
I mentioned earlier about the all-expense paid trips that are rewarded to top insurance advisors – these are very real. The insurance companies highly reward their top producers with all-expense paid trips to the Bahamas or Palm Springs or Ireland. The government has tried to reign these in a little bit, but they're still very extravagant affairs. Don't ever think that the insurance company isn't making a killing off of you – they are. Annuities especially are a very large money maker for insurance companies – hence their rapid growth the past couple of decades.
The Good
Now that I've told you the bad and ugly of the financial services industry, I do want to leave you with some of the good – because there is good in the industry.
True financial advisors, the ones who know what they're doing, do provide a very valuable service for their clients. There is so much information out there, so many products and services, that an advisor can save a client tens if not hundreds of hours of research and lots of wasted dollars on trial and error.
Advisors can provide sound investment advice and craft a diversified portfolio to help a client reach their goals. They can also serve as a behavioral psychologist and prevent the client from moving to all cash when the stock market tanks. There's a reason the S&P 500 has averaged 10% a year in returns while the average investor averages less than 4%. The average investor usually buys when the market is at all-time highs and sells when it tanks…absolutely the worst investment timing ever. You should buy when it's down and sell when it's high.
The good advisors can help clients save on taxes and prepare and overcome obstacles that the client might not even know exist. Advisors can help with Social Security timing, different ways to save for children's education expenses, or ways to setup a proper estate and minimize taxes and legal fees when they do pass away. A lot of times, the advisor will help having those difficult financial discussions with elderly parents or ungrateful kids. There really is so much value advisors can provide, the problem is there is no distinction between advisors who know what they're doing and provide advice, and those that don't have a clue and are only interested in selling a product for a high commission.
When you go to the doctor, you know that they have certain medical background and experience and you expect them to give you their advice based on what would be in your best interest. You do not go the doctor thinking or expecting them to sell you a product or prescription that you don't need just so they can make an additional ten grand in income. If they did, it would be medical malpractice and they would lose their license. Why do we not hold our financial advisors to a similar standard? If one is caught doing the wrong thing for their clients, guess what happens? They get put on disciplinary probation and just move on to the next insurance company or broker-dealer…and the public never need know.
My biggest piece of advice if you're looking to work with a financial advisor is to just ask questions. Ask what their background and experience is. Ask how they're compensated. And if you ever feel like the advisor is not doing what's in your best interest – find another advisor. It's your money – not theirs.