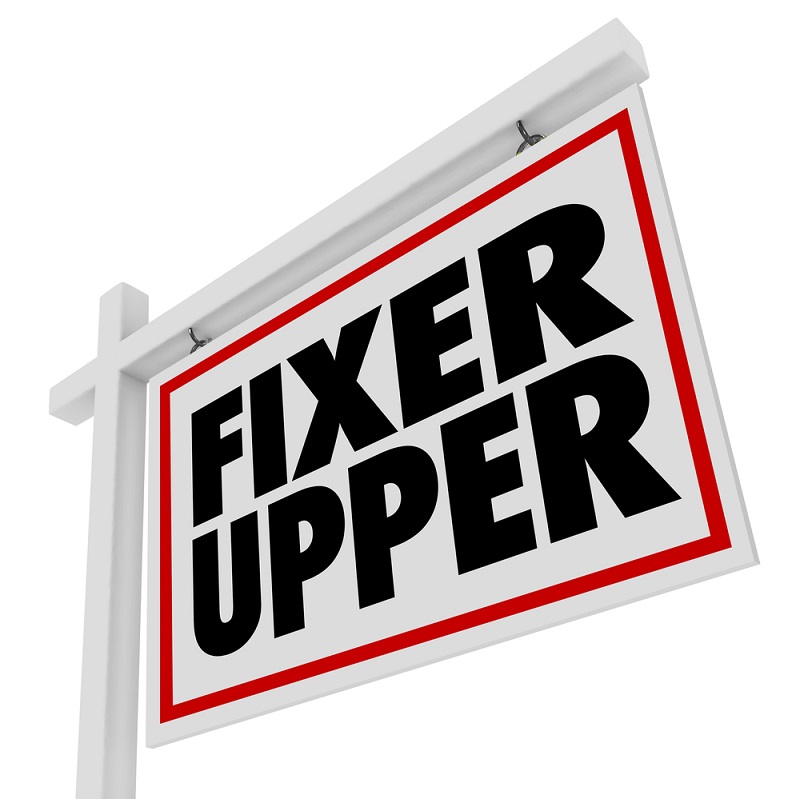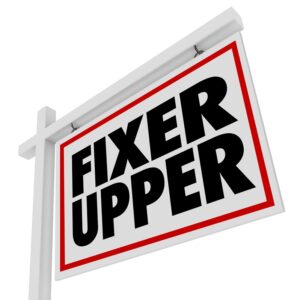 Most of you know that I am a real estate investor and that the income from my properties is a large part of my retirement budget.
All of my properties are buy-and-hold rentals, but I've always wanted to try my hand at flipping homes.
Well today we have a guest post from a friend of mine who did just that and shares all her ups and downs along the way. 
Amanda is co-founder of Why We Money – a site where she and her husband share ideas, experiences, and tactics for finding the balance between enjoying life today, while still planning for a great tomorrow.
And to note, this was sent to me in late February, before tax season was over.
I hope you enjoy this as much as I did…
They say we learn best from experience. And I think this is true. At the same time, we should never overlook the valuable lessons we can learn from the experiences of others.
Though I don't consider our experience flipping a house a failure, we learned many valuable lessons. So many lessons.
The following is our story and what we learned. I share this story with the hope that these lessons can help anyone thinking about flipping their first home (or renovating a rental property).
"Fools learn from experience. I prefer to learn from the experience of others." – Otto von Bismarck
Our Story
Alan (my husband) and I considered investing in real estate for years before we took the leap. We thought about it, talked about it, analyzed deals, and talked about it some more. All of that got us nowhere.
We knew the best way to learn was to take action. And that's what we did. In fact, we dove head first into the deep end of the pool. Thankfully, we eventually learned to swim. Or at least doggie paddle. 🙂
Our Plan (going into it)
The plan was to buy and hold rental real estate, specifically a single-family home.
The problem was our local real estate market was on fire! Any decent, moderately priced home would often sell within hours of listing, sometimes for over list price. Not only that, but it was impossible to find turnkey, single-family properties that even came close to the 1% rule. (The 1% rule is a back of the envelope calculation used to determine if the investment property's monthly rent will meet or exceed 1% of the final cost (after fees and any repairs)).
To cash flow out of the gate, we realized we would have to buy a "fixer-upper". No problem, we thought. We completely updated our last house on our own. We've been avid DIYers for years, and love the challenge of taking something ugly and making it beautiful. Why not, right!?
So, even though we did plan to hire contractors for plumbing and electrical, we figured we could handle the demo, clean up and finishing ourselves. (And we did, for the most part.)
How It Played Out (not as planned)
After being outbid on two other homes, we got lucky and had an offer accepted on a 1400 square foot ranch on ½ acre in a desirable neighborhood. The house had been rented to the same person for over 30 years and was overflowing with "stuff". It was obviously in need of updating and repairs. But here's the kicker – the price had just dropped $30k, plus the owner agreed to put on a new roof.
Within a week of closing, we realized the scope of work was more extensive than initially planned. All the piles of stuff and furniture that filled the house had hidden several issues. (And we had to clear out all the piles of stuff left behind!). From the beginning, we knew this was a possibility and had accounted for it, financially speaking.
Hiring contractors proved to be more time consuming and difficult than anticipated. And new problems popped up every day. It seemed one week we had a solid plan and the next, it expanded, and the list grew. We spent more money and more time.
The process drug on, consuming our nights and weekends for months. My husband works 9-5, so he worked on the house every day after work. I became so overwhelmed by the house, I let go of my personal finance blog (some of you may remember – I have some regrets there, friends). We didn't get much quality family time in during these few months either (talk about regrets!).
In the midst of it all, we began attending a local real estate meetup (one of the smartest, best things we did!). From this, not only did we get help with some major construction projects, we received invaluable advice from pros who have been through the trenches.
One piece of advice we got was to sell the house. In a seller's market, with the scope of work and money we were investing, it seemed like the logical thing to do to recoup our money (at least more quickly). The numbers were starting to push the 1% rule. And, honestly, after all the blood, sweat and tears, the option to sell was more appealing than ever.
Ultimately, we finished after 4½ long months and were pleased with the results. We didn't even have to list it on the MLS but sold it by word of mouth to the first person that looked at it. In the end, we love the fact that we helped improve a neighborhood and provide a nice house for the new homeowner.
Lessons Learned
What we did right:
Joined a local meetup. This is the #1 best thing we did. My only regret is that we didn't join the group BEFORE we bought the house. We found a great contractor who stepped in, offered advice and helped relieve several issues that were stressing us out.
Overestimated costs. We added about ⅓ to our estimated costs to cover the unexpected. This was helpful even though we still went over the top number a little bit. The reason for most of the overage was that we changed our entire strategy halfway through.
Hired contractors for the more challenging tasks. Removing the entire front wall of the house and rebuilding it wasn't something we wanted to tackle. We also hired electricians, plumbers, and others to do work we weren't qualified to do.
Went the extra mile. Those extra little touches helped sell the house more quickly. For example, I insulated the entire attic and my son insulated the crawl space. We bought appliances for the kitchen. We installed a new sump pump in the basement (even though we never had any water the entire time we owned it).
What We Did Wrong:
Underestimated the scope of work. We did go over our estimated costs by a little bit, but the big one here is not appropriately estimating the amount of TIME the project would take. We didn't consider how it would, eventually, take all of our nights and weekends for four straight months. It wasn't just the actual work that took the time either. From the beginning, we didn't budget the countless hours spent calling and meeting contractors plus what seemed like 1000 trips to the home improvement store. (I don't know why I didn't see this from the beginning. Honestly, I think I was so hyper-focused on getting a property, I missed the forest for the trees.)
Changed our strategy (midway through). This was a big one! When we decided to sell the house, we realized we needed to do some additional work to add value. Since it wasn't going to be a rental, we put more into curb appeal and added some upgrades in the kitchen. This added cost and time to the project.
Did too much of the work ourselves. If we ever do another project like this, we will estimate costs based on hiring all of the work done by contractors. Since we went into it assuming we would save on labor doing much of the work ourselves, we needed to follow through with the original plan. This was the source of much of our stress. (We should have had someone clean it out and demo too. This was time-consuming and nasty work. After the fact, we learned that we could have hired this done at a very reasonable cost. It would have been worth every penny.)
Paid too much. This is related to all of the above. If we had paid less for the house from the beginning, we would have been more comfortable hiring additional contractors, and we wouldn't have been as stressed out.
Stressed over the small stuff. Some of the small stuff seemed so big when we were in the midst of it. Sometimes it takes walking away from something and asking for advice and help from those who are in the know. There's always a solution.
What We Would Do Next Time
Will there ever even be a next time?
I can't say, for sure. But if there is, it will be after my husband leaves the 9-5. Flipping is a job!
To be honest, we would prefer to invest in buy and hold properties (that don't need to be renovated) where the income is more passive than job-like (though I realize this takes time as well).
Above all, we would go through the list of all of the things we did wrong and make them right. Even more, we would double down on the everything we did right.
Was It Worth It?
If you've read this far, you must be wondering, "But did they make any money?"
Yes, we did. We haven't finished our taxes yet, but I guesstimate our ROI hovers right around 40%. So, we did okay on the money end of the deal.
Was it worth the time invested? That's up for debate.
But the lessons learned, skills honed, and relationships developed through the experience were well worth it.
That doesn't mean I'm signing up for a similar experience anytime soon.