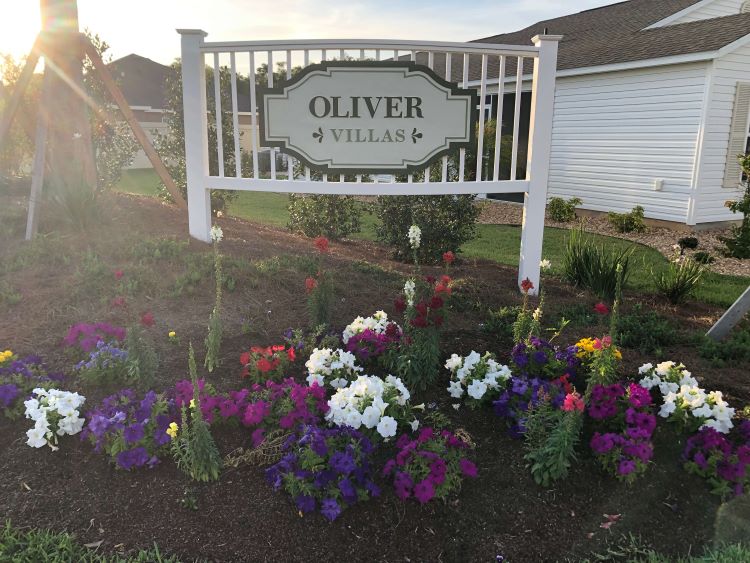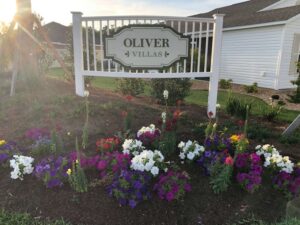 Well, another month is in the books and it's time for me to give you an update on how life is going in retirement and, more specifically, in our move to The Villages, Florida.
FYI, I'm doing these updates monthly as there's currently a lot changing/happening within 30 days. That won't always be the case, of course, so I'll do this update and one more in a month, then switch back to my normal schedule of doing a retirement update every quarter.
In case you missed my last update, you'll want to review Life in The Villages, Florida: February 2023 Update before reading this post as it will contain background information you'll want to know to ensure this article makes sense.
It's been another action-packed month for us, so let's get right into the details – starting with "the big two" issues (it was three at one point) we have been dealing with for some time…
Furniture Shopping
I would say we're way past the critical stage and are now at the "if we get to it sometime, it will be ok" stage.
We still need one area rug, one recliner (maybe, still deciding on that), all our wall decor, and an office chair.
But that's it.
We're doing fine without any of these (I have a standing work desk, so I can manage), so we'll get to them, one by one, over time. As such, I'm considering this issue completed. Thank goodness!
Home Repair
We are so, so close to being done here too!
We just need our bathroom mirrors replaced and maybe a touch-up here and there.
So I'm considering this a closed issue as well.
Yea!!!!!!! Time to move on with our lives!!!! LOL!
Now let's get to a few other areas I've addressed a couple of times…
Discretionary House Work
We've been considering several common upgrades that Villagers do to their homes. Here's an update on our thinking regarding these:
Lanai blinds – We have had three companies come out, measure, offer their solutions, and give us prices. Now we simply need to make a decision and place an order. By this time next month I hope to report to you that we've done just that. Costs range from $5k for a manual system to $22k for an outside power system. Currently we're leaning towards a $16k outside power system, but we're giving it a week or so to contemplate.
Gutters – We've had two companies come out, measure, offer their solutions, and give us prices. Now we simply need to make a decision and place an order. By this time next month I hope to report to you that we've done just that. Hahahaha. Costs look to be around $1,200.
Closet and Pantry Storage – We've decided to go with one company in particular, but the guy's original drawings needed adjustments. So he came out here, we discussed, and he's in the process of re-doing them, with pricing, for approval. I expect my office closet to get first approval (at a cost around $900) and then the other options (pantry and bedroom closets) to follow shortly thereafter. It takes 4 weeks to get the units made, so we won't have any of these done by my next report.
It will probably take a few months to get this all done (the shades take 6-8 weeks), so we'll still be dealing with it all for some time.
There's one other upgrade we have in mind (screening in our front porch area) but we haven't made any progress on that yet.
Having Fun in The Villages
We have moved even more of our time from the "work" category to the "fun" category as we have time to enjoy The Villages lifestyle (if you follow me on Instagram you're up to speed on most of these). Here are some highlights:
Pickleball – I have been playing at least twice a week, three times on some weeks. I mostly play at our recreation center (30 steps from my lanai) because it's close. The competition can be spotty and I'm usually either the best or one of the best players there. But from time to time we get in some good games. My wife and I got together with an ESI Money reader I met on the courts down south and his wife – we played a couple hours one day. The games were very close and it was tons of fun.
Pool – When it's hot here (which has been much of the time), we get to the pool near our house 2-3 times a week. My wife always seems to find a friend and chats with them the entire time we're there. Hahaha.
Church – We completed all four "membership classes" at our new church. Now we're looking at if/how we want to volunteer there.
Kids' visit – As I write this in late March, our daughter and son-in-law are here (they arrived March 28). They will be here until mid-April and we have loads of great things planned to do while they are here (which you'll hear about in my next update.)
Attend a class – We only went to one class this month. It was about all the recreation activities in The Villages and how to make the most of them. There's SO MUCH to do!!! The hardest part is simply narrowing things down to manageable number.
Restaurants – We've been to probably 10 restaurants in the past month and maybe a couple of them were new. We're beginning to get into a routine and identify our favorite places. My dad did take my wife and I out for our birthdays – wherever we wanted to eat. She chose a new BBQ place (which was fine – not any better than the one we've been to a few times and is closer to our house) and I went with an old tried and true: Culver's. I got a Concrete Mixer the size of my head! LOL!!!
Walks – We had a bit of a cold spell (which is anything below 70 here in Florida) for a week and I got in a TON of steps. Now I'm well ahead of my annual goal to average 15k steps a day for 2023.
Special events – We went to a couple special events this month, namely a car show in Brownwood (Thunderbirds from several decades) and a market night there as well (on a different night). We were also up on the square a few nights for music (we were there to eat, but enjoyed the music a bit too either before or after we ate.) We skipped the BBQ festival this year as we figured it would be a zoo (like the chili cookoff) but will try and brave the crowds next year.
Seeing family – My sister-in-law (my wife's sister) and brother-in-law came and visited for a couple days in my last report. This month, my wife's other sister and her husband came for a couple days and we gave them a guided tour all around The Villages. My wife also drove down to see her 90-year-old aunt who lives a bit south of Orlando. We've seen more family members at/near our home in four months than we've had in four years in Colorado!
Meeting with an ESI Money reader – One of my readers contacted me and he and I met for a very nice chat. It's great to connect with people and hear their stories.
Grilling – My new Traeger is having some heating issues (the grill says it's at one temperature but the thermometer I put inside it says it's actually 30-40 degrees colder.) Supposedly one of the causes of this could be "inferior pellets" and since that's the one factor I haven't tested compared to my Colorado grill, I'll soon try the Costco Traeger pellets and see how those do.
Retirement seminar – We attended yet another one of these – this time at Prima Italian restaurant. The presentation was pretty much the same content (not bad, but nothing revolutionary) and the food was decent. My wife said she could make a better lasagna though, so when we had friends come and visit, that's just what she did! LOL!
Parties! – We attended two parties this month. One was a driveway party with a small band. We were there for an hour and a half or so and there were probably 100 people in the area when we left. The other was at a friend's house for St. Patrick's Day. There were about 20 people total, lots of great conversations, and lots of good food. Several of us agreed to meet for pickleball the next morning and that's what we did – made it seem like the party lasted all night and into the morning!
Colorado friends – Friends of ours from Colorado visited for four days as they did a Lifestyle visit with The Villages (FYI, he's also a millionaire interviewee here and a mentor in the MMM forums). We toured The Villages with them (our tour takes about 5-6 hours, including lunch), played pickleball, had them over to our house for dinner, went to church together and ate a couple meals together. It was a blast and great to see them! FYI, they also had time to visit the beach, see some model homes (plus some pre-owned homes), and explore the area on their own.
Anyway, those are the highlights. Any sound fun to you?
Facts on The Villages
If you've read Where to Get Information on The Villages, Florida and have been looking at the sources I shared there, you are up-to-speed on news from The Villages.
But I thought I'd use these updates to share additional facts I come upon.
This month I'll cover a couple different things. Let's begin with golf – a favorite pastime here in The Villages. I took this out of a magazine that was inserted in The Daily Sun newspaper and these golf stats are for 2022:
3,389,680 – Total rounds of golf played (899k on championship courses and 2.5 million on executive courses).
632 – Most rounds played by a female.
620 – Most rounds played by a male.
2,852 – Holes-in-one.
1,033 – Eagles.
6 – Double eagles.
22,812 – Lessons taken at The Villages Golf Academy.
747 – Holes of golf.
5,054 – Golfers shot their age (oldest at 94).
I have not yet taken up golf, but it's on my list for either this summer or next (more likely it will be next year – too much to do with other things for now).
The second area is flowers. The Villages replaces flowers at the town squares, roundabouts, entrances to villa area, and probably a ton of places I'm not aware of every 90 days. It keeps things bright and beautiful around here.
Here's what a recent district newsletter had to say about the flowers in The Villages:
Annual plants or "Seasonal Color" are plants that grow from seed to flower, produce seeds, and die within a single growing season.
On District property within The Villages, landscape contractors install around 2 million (and counting) annuals every year, replanting by hand every quarter to coordinate with Florida weather and seasons for full color appearance throughout the year.
These annuals are contract grown in nurseries around the state of Florida. Once the plants are ready, it is crucial that they be installed quickly to avoid becoming root bound in the container and shortening their life expectancy.
We do not specify the species as long as they are plants proven to work in our area and adhere to the design intent within The Villages. This provides a change of color as you move through The Villages.
The photo on this post is one I took of the flowers at an entrance. It doesn't do the flowers justice (they look and smell much better than this can convey) but at least it gives you an idea of what they look like.
Odd and Ends
Now for a few miscellaneous thoughts and comments on what's happening…
We still plan to put our Colorado home on the market in late April or early May. My wife will be flying back there in mid-April (when our kids head back) to do a final cleaning and packing (as much as can be done) before we get it on the market. We've had neighbors who have sold in the past few months – sold quickly and over asking – so the market seems to still be doing well in Colorado Springs.
MMM event – We have a Millionaire Money Mentors event in The Villages in mid-April. I am very excited to see everyone. Some are coming early for a get together and some are staying later for a tour/time together, so it will be a really fun time.
Tax prep – All my K-1's from real estate syndications came in so I was able to get my taxes to my CPA in time to file on time this year (she's still working on the final documents). It's a BIG PAIN to get everything together, especially when you're moving from one place to another and have to get things located and sorted, but I made it through. LOL.
Summer Heat in Florida
Before I go, I'd like to address an issue I get comments on quite often – on ESI Money, on Instagram, in person, and a few other places. The issue: how hot it gets in Florida in the summer.
It's usually a question like this:
Do you know how hot it gets in Florida in the summer? Do you think you're going to be able to stand it?
It's a legitimate question and one my wife and I have discussed (of course) but let me share our thinking here in case anyone is wondering about it:
Yes, I know how hot Florida gets in the summer. I lived in Orlando for two years in middle school. I realize I may feel differently in my late 50's than I did in my teens, but I'm not completely ignorant of what it's like here in the summer. And it's not like I haven't lived in places with hot and humid summers before. Have I mentioned I'm from Iowa? LOL!
My plan is to alter my schedule in the summer. Currently I work out (starting at 7:30 am or so), come home, change, and play pickleball (usually from 9 am to 11 am). In the summer, I'll reverse that. I'll play first when it's cooler, then come home and relax a bit before heading out to the gym (which has AC, of course) in the heat of the day.
We've been getting a few test runs down here already as it's been unusually hot this winter. Based on what my weather app reports as the average historical temps, we have been ahead (hotter) by 2-3 months all winter. That means in March we've been getting May/June average temperatures. And so far, we're good with what we've had weatherwise.
Speaking of weather, we have had almost four months of consistently nice weather so far down here. Almost every day is "vacation weather" as one member of the MMM forums puts it. We've had maybe a handful of days that were "cold" (below 70), but those are few and far between. Add in October and November to the mix and I think Florida sees 6-8 months of very nice, very good weather. Then there are a couple months it may be so-so and a couple months of very hot. That overall result is way, way, way better than what we've ever had in any place we've ever lived.
By the way, almost all of the people telling me it's too hot down here are from areas of the country where there's limited outdoor activities for many months because it's too cold. We have lived in places where the cold rolled in sometime in October and left in May. And let me share this with you for perspective: it snowed in Colorado Springs towards the end of May last year and also snowed in September. If you're tallying up the months, that's at least nine months where it can snow. LOL. So a few months indoors in Florida because it's too hot outside – if it comes to that – seems well worth the trade.
The sun is way less intense here. If you've ever lived at 7,000 feet you know how it feels to walk on a summer day – you think you're a rotisserie chicken at Costco! That's how intense the sun is. Here you have the humidity that tries to drown you, which is its own evil. My guess is that the swap (losing altitude but gaining humidity) will be an even trade, but we'll see. I can tell you that my skin loves the humidity. I haven't had cracking, bleeding hands all winter down here like I did in Colorado.
We have a lot of water activities built for hot days. It could be relaxing at the pool or something more active like playing water volleyball. Being in the pool makes the temperatures seem much cooler so we'll likely be wet a lot this summer.
If the pools don't work, there are only about a hundred indoor activities going on down here at any point in time. Ping pong, card clubs, classes, and on and on – there's so much to do down here inside.
I have seen some studies say that it benefits your body to be under minor under stress. The best-known and most-recommended minor stress is exercising. But also included in these stressors are fasting and being in uncomfortable climates (too hot or too cold). So when I walk out and it's hot, I embrace it and think to myself, "My body is getting what it needs!"
Speaking of bodies, we were at church the other day and someone in the room asked if it was too cold. Almost everyone said it "felt good." My wife and I were cold though (I had long pants on plus two shirts and a jacket – our church is consistently cold so I dress for it). So I looked around and wondered why we were cool and others weren't. I noticed that most of the others were at least somewhat heavy, so I thought this could be why. I Googled it when I got home and found this. It may be nothing or it could be something, but I do know we take jackets everywhere we go as the AC in most places (restaurants, theaters, etc.) is too cool for us.
I also wear long sleeves when I play pickleball. Actually, I wear a long sleeved shirt over a short sleeved shirt. No, it's not because I want to be Ben Johns (I did it before I knew who he was), it's just that I like being warm when I work out. I wear the same short/long sleeve combination to the gym as well. It's also a way to keep protected from the sun a bit. If it gets too hot for me being outside, I'll move to just short sleeves and see how that feels. 😉
If all of the above turns out different than what we expect and we absolutely hate it here, we'll move. We can afford to do that after all. Hahahaha.
And one more thing (I found this after I had already written this post): The Villages has the second highest average credit score in the nation (for whatever that's worth.) 😉
That's it for this time. Let me know if you have any questions. Otherwise I'll be back in a month or so with yet another update.