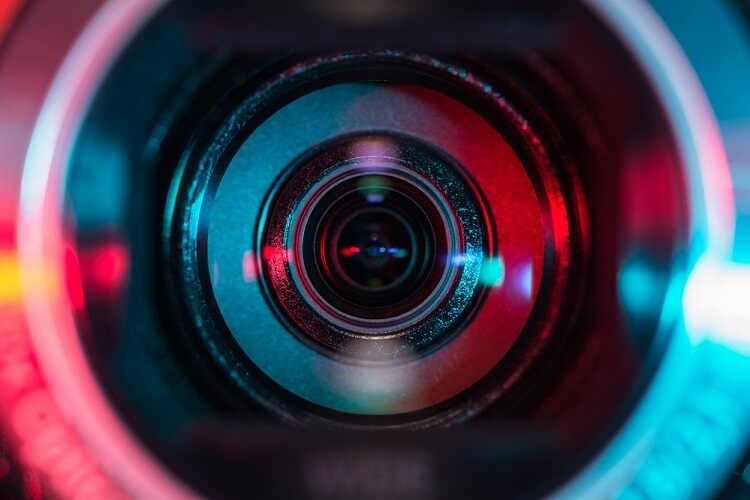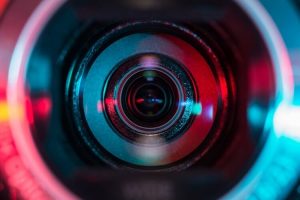 Here's our latest interview with a millionaire as we seek to learn from those who have grown their wealth to high heights.
If you'd like to be considered for an interview, drop me a note and we can chat about specifics.
My questions are in bold italics and his responses follow in black.
Let's get started…
OVERVIEW
How old are you (and spouse if applicable, plus how long you've been married)?
I am 53 years old, and my wife is 50 years old.
We celebrated 25 years of marriage this year.
I did the work to build the business and grow our wealth, but she was the motivation and encouragement that made it happen. Without her, I would probably still be stuck in corporate America living paycheck to paycheck.
Do you have kids/family (if so, how old are they)?
We have one son who is 23 years old. He recently graduated college.
What area of the country do you live in (and urban or rural)?
We live in a metropolitan city in Texas.
What is your current net worth?
Using a rough estimate on the valuation of my company, our net worth is about $2.5 million.
What are the main assets that make up your net worth (stocks, real estate, business, home, retirement accounts, etc.) and any debt that offsets part of these?
Company valuation: $900K
Investment accounts:
Land fund: $300K
Mutual Funds: $270K
REIT: $110K
Retirement accounts:
Annuity: $150K
401K: $190K
Property:
Home: $235K
Vehicles: $40K
Personal: $50K
Cash: $290K
Debt: $0
EARN
What is your job?
After graduating college, I went to work for a Fortune 500 company.
I enjoyed my work in corporate America. I assumed I would retire from this company.
Ten years in, I was laid off and quickly found another job with another large company. While working at this new company, I started dabbling in video services as a hobby, and quickly fell in love with it.
The company I was working for found out about my hobby and asked if I could do some projects for them "on the side". So, with HR's blessing, I set up my new business and started making some money.
My wife and I used this extra income to pay off all of our debts, including our mortgage.
And, after a few years, I retired from the cubicle life and launched this hobby full-time. My primary job today is running this company.
What is your annual income?
$102K.
I've seen this salary a few times on other ESI Millionaire interviews, and here's why: $102K is the salary where you can max out your 401K contributions and save on your taxes. Something to consider for others who are self-employed and wanting to maximize their tax savings.
With that said, we only live on about $45K a year. The rest of the salary (along with the LLC pass-through income) goes into savings and investments.
Tell us about your income performance over time. What was the starting salary of your first job, how did it grow from there (and what you did to make it grow), and where are you now?
Out of college, I made $30K a year and continued climbing the corporate ladder for over 15 years.
By the time I resigned, I was making $100K.
Today, my AGI (Adjusted Gross Income) runs about $300K to $350K.
It varies because my services business ebbs and flows each year. But, the business has been growing steadily over the past 7 years.
By far, going out on my own to start a business was the key to generating wealth.
When trying to decide whether or not to leave the comforts of a steady paycheck and take this leap of faith to start a business, my brother-in-law gave me some key advice. He said, "If you're going spend your life working for someone else, you'll never increase your income by more than what your boss agrees to. Working for yourself, you'll be able to grow as fast as you want." I realize this may not be true for everyone, but it was very true for me.
What tips do you have for others who want to grow their career-related income?
Slow and steady. It's not a sprint, but a marathon.
We didn't intend to be millionaires, but it happened over time by keeping the business overhead as low as possible, avoiding debt and living way under our means, spending money only on things we need and the few splurges that we enjoy.
We have been completely debt free for 14 years.
What's your work-life balance look like?
It's amazing! We have so much more time to do the things we enjoy than I did working for someone else.
We try to travel about 4 to 5 times a year.
I typically work about 20 to 25 hours a week.
I could work more and make more money, but at this season of our lives, we'd rather slow down and enjoy what we have now.
Do you have any sources of income besides your career? If so, can you list them, give us a feel for how much you earn with each, and offer some insight into how you developed them?
I've got a few small things like IP residuals, book royalties and other LLC businesses, but they don't generate anything significant, maybe a few hundred dollars a month. They are, however, indicators of my attempts to generate residual income. And, I'm still looking.
SAVE
What is your annual spending?
As I mentioned previously, we live on about $45K a year.
The rest goes into savings and investments. This is the primary way we were able to grow our net worth as quick as we did.
Everything over and above that $45K was invested or saved.
What are the main categories (expenses) this spending breaks into?
We live very modestly so we have our basic living expenses and some small splurges like travel and recreation.
Do you have a budget? If so, how do you implement it?
Early in our marriage, we had a budget that we stuck with to get out of debt and to live modestly.
Even during the first few years of the new business, we followed the budget closely since we were making about half of what I made working for the large company. My wife and I both set it up.
Today, we don't have a budget, but having done it for years, it's easy to know where we are each month with our spending.
What percentage of your gross income do you save and how has that changed over time?
Since we live on such a small monthly income, we save everything over and above the $45K.
So, with an AGI of $300K to $350K, we save and invest a lot!
For the first 5 years of the business, we were unable to save much because the business was just getting started. It has only been in the last 3 or 4 years that we've been able to push so much into savings and investments. Again, slow and steady pays off.
What is your favorite thing to spend money on/your secret splurge?
We love traveling and being active.
We try to take 4 or 5 trips a year, each about a week long.
We also love being active, so we'll spend money of recreation like hiking, biking and fitness.
INVEST
What is your investment philosophy/plan?
Interestingly, we didn't start investing till just a few years ago.
Once the business started generating significant income, we initially just put it all into savings. But, there came a time when I realized that we needed to start putting that money to work. I work with a CFP to help me with my investments.
At 50 years old, I do take a few risks with some aggressive funds, but I also have some very conservative investments as well. I'm well diversified with my investments.
What has been your best investment?
My favorite is a land fund that my CFP recommended. An amazing investment!
The money is illiquid for 5 to 7 years, but it's structured in a way that it generates around 15% to 20% a year. That way, in 5 to 7 years, you double your money. Yes, it's still an investment risk, but their track record is solid.
What has been your worst investment?
Well, that same financial planner recommended a development fund that ended up being sued by the SEC, and their stock tanked.
I lost quite a bit, but that's why you diversify.
And yes, I'm still using the same CFP.
What's been your overall return?
I would estimate about a 12% annual return the last 2 years, but the market has been quite strong recently.
How often do you monitor/review your portfolio?
I typically monitor my investments about once a week, but only make changes to them about once a quarter.
I try not to stress over the ups and downs of the market. We still have quite a long time before we'll need to access those funds.
NET WORTH
How did you accumulate your net worth?
The primary source of our net worth comes through earning money from the business.
I've been able to maximize profits by keeping costs way down.
I attribute my quick growth in wealth to how I structured my business. I have many friends who run similar businesses but with lots of overhead. I built my business with very little overhead — no offices, no employees, very little equipment.
I have a team of contractors and we work on projects "as needed". Because of this model, I have been able to generate much higher profits than similar businesses.
What would you say is your greatest strength in the ESI wealth-building model (Earn, Save or Invest) and why would you say it's tops?
Earning has been my strongest path to wealth-building, and building my business with very little overhead was key to making that happen quickly.
What road bumps did you face along the way to becoming a millionaire and how did you handle them?
I never really intended to become a millionaire. It just happened by doing what I love to do, and being good enough that companies pay well.
I didn't have any road bumps that I can think of. My advice is to just be really good at what you do, and keep your hard costs as low as possible.
What are you currently doing to maintain/grow your net worth?
My business continues to grow, generating substantial income.
For the past 7 years, my company has performed better each year than its previous year, and this year is no exception.
All the money we make over the $45K living expenses goes into savings and investments.
I'm also dabbling in some new business ideas, so the extra income will be helpful in the future for new opportunities.
Do you have a target net worth you are trying to attain?
This is a question I ask myself almost daily. How much is enough? Can we live off of what we have now in savings and investments? Probably.
The truth is: I love working and running a business. So, I just plan to work until it's no longer fun.
How old were you when you made your first million and have you had any significant behavior shifts since then?
If I were to guess, it would have been around 2014, about 9 years after launching my business full time.
I was probably around 50 years old. Interestingly, it hasn't changed anything about how we live life. It still feels a bit weird saying, "Honey, we're millionaires."
We just laugh and keep on doing life.
What money mistakes have you made along the way that others can learn from?
I wish we would have started investing sooner.
Yes, the business took a few years before it started generating significant income. We only recently started investing and maximizing our tax savings about 3 or 4 years ago. I wish we had started sooner.
What advice do you have for ESI Money readers on how to become wealthy?
When it comes to starting a business (and there are so many opportunities these days), be really good at what you do, charge a fair price, and live well below your means.
Oh, and, invest sooner than later.
FUTURE
What are your plans for the future regarding lifestyle?
I love what I do. Running a business has its challenges, but it also has incredible rewards.
I suppose working 20 to 25 hours a week, I'm already semi-retired.
I will most likely slow down even more over the next few years to spend more time with my family, traveling and enjoying what we have, but I'll always have my hand in some business ventures. I would love to help others launch new business ideas.
What are your retirement plans?
Since we live so modestly, I think transitioning into retirement will be easy when it comes to finances.
I'm hoping to buy some property where my wife and I can be active and enjoy the outdoors.
I think in a few more years, we'll be able to live off of all our savings and investments. But, I'll probably get bored and find some other business to work on.
Are there any issues in retirement that concern you? If so, how are you planning to address them?
No retirement concerns that I can think of.
Hopefully, healthcare won't be so convoluted by the time we retire.
My wife and I are very active now in hopes of being active and healthy after retirement.
MISCELLANEOUS
How did you learn about finances and at what age did it 'click'? Was it from family, books, forced to learn as wealth grew, etc.?
For me, the "click" happened while sitting in a presentation early in our marriage about finances, and the presenter showed us how amortization works on a home loan.
I was shocked to learn that to buy a $100K home, we'd have to spend something like $300K over 30 years.
That's when I told my wife that we were going to get out of debt, stay out of debt and live under our means.
Who inspired you to excel in life? Who are your heroes?
I have a couple of business mentors/friends that I respect and look up to. They also live quite modestly while running various businesses. I always appreciate their wisdom and insight.
Do you give to charity? Why or why not? If you do, what percent of time/money do you give?
That is one area that my wife and I truly enjoy — giving. We used to give regularly to our church, but we now keep an open eye to people or organizations in need, and give regularly to them.
Our hope is to find one or two young kids graduating high school who might not have the means for college and pay their way through. We'd love to do that.
We give between 5% and 10% a year.
Do you plan to leave an inheritance for your heirs (how do you plan to distribute your wealth at your death)? What are your reasons behind this plan?
Yes, we plan to leave an inheritance to our son.
My hope is to help him build his own business so he can generate income and build wealth. Thankfully, he has already adopted a modest mindset and saves often. He's off to a good start.