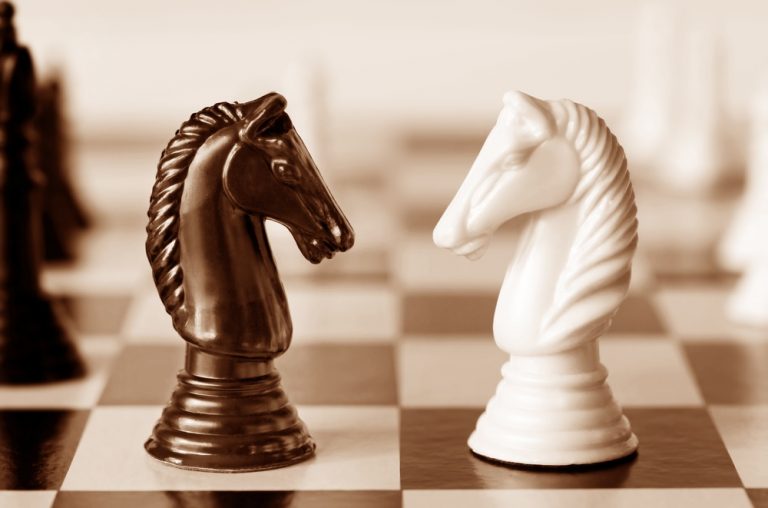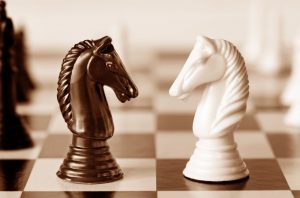 The following is a millionaire interview I first published on a previous site.
I have several of these interviews, conducted over the past four years or so, that I now want to place on ESI Money (so they are all in one place).
I've been posting them every now and then, but would like to get them all completed soon, so you'll see more of these in the weeks to come. All great stuff!
My questions are in bold italics and their responses follow in black.
Let's get started…
How old are you (and spouse if applicable, plus how long you've been married)?
I am 37 yrs old, wife is 35 yrs old. We have been married 9 yrs.
Do you have kids/family (if so, how old are they)?
3 kids: Boy (6), Girl (4), Boy (2)
What area of the country do you live in (and urban or rural)?
Florida, in between rural & urban. Would not call it fully one or the other…suburban.
What is your current net worth?
$2.4M
What are the main assets that make up your net worth (stocks, real estate, business, home, retirement accounts, etc.) and any debt that offsets part of these?
Real estate (non-primary resident, investment properties) = $551K which generate approx minimum $35K annual income not considering equity increases
Notes carried $140K at 6.25%
401K = $278K
Brokerage fund with large brokerage house (mixed assets: stock, bond, etc) = $768K
TD Ameritrade = $7K (stocks)
Company stock at separate brokerage house = $450K
Cash (money market, savings, etc…) = $200K+
What is your annual income?
Varies. Last year after tax about $397K… this was my net worth increase last year… Salary is $165k.
What is your main source of income (be as specific as possible — job, investments, inheritance, etc.)?
Main is still job, heavy bonus/incentive based, but my portfolio (including investment properties) is becoming substantial enough that it is a big part.
What is your annual spending?
Negligible for someone in my situation. I say this based on my peers, and even family making significantly less and with less net worths. We are "hyper savers". This is a big key to the big net worth increases realized over past few years (averaging about 20% or so annually for past few years). My wife is incredible, I am more of hyper saver than her, but she is not far behind me. We don't feel like we are missing out on things, we search for great opportunities to do with kids or ourselves but don't lose sight of cost.
I can't give you an exact dollar amount since I subscribe to "pay yourself first" so I really don't get caught in counting where every penny goes. I used to try this and I am just too anal to do it. I freak out over chewing gum $25 cents at a machine when I try to track. I realized my income was huge and I just don't spend enough to stress over tracking it…nor does my wife. I would feel differently if I saw my account not increasing as much. I know this goes against all the logic and all the blogs but it works for us.
How did you accumulate your net worth?
Always was a hyper saver, just did not spend money frivolously, even when everyone around me did. I avoid almost ALL financial temptations.. I love gadgets and other cool stuff too… does not mean I need to have every one of them, or have them immediately at highest price… My kids all have Iphones now. My parents and friends passed to them as they upgraded to knew ones. We don't ask for hand me downs and don't act poor, but we often take things that folks just don't want and it is nice to us… simple folks.
Another thing that helps a lot, my wife does all the cooking at home. She does not work now, she stopped working after our 2nd child was born. She was never a big earner, so this made sense. Prior to her leaving work we were living off her income alone though I was making significantly more.
What have you learned in the process of becoming wealthy that others can learn from (what can others apply to become wealthy themselves)?
Money makes Money. Having a plan helps create money, it is not accidental. Use it wisely to produce more versus throwing it away on material stuff that will depreciate or be obsolete soon. Earn as much as you can (grow your career as you always say… I did this and it has really paid off. My parents came to US from another country and are not college graduates. My wife's parents are poor living in a foreign country, not American. So we are self-made, no silver spoon at all. I earn more than all of our parents put together, by a lot, just on my base salary), save as much as you can, marry wisely.
What are you currently doing to maintain/grow your net worth?
(1) continuing to focus on career to hit incentives get promoted, etc…
(2) make sure all additional money I get is going towards some investment mechanism: (1) buying stocks/bonds, (2) real estate, (3) dividend opportunities, (4) buying notes…
Key is to create different money streams to diversify and grow versus buying material objects. Time is on my side if start now.
Do you have a target net worth you are trying to attain?
$4M. I used to have a target of just generating $80K a year since I don't need much, this is assumed house paid for and some money for kids college. However I have raised that amount over the years so now looking at $200K a year. For me it would be a dream to have this coming in each year without working, but the dream is getting pretty realistic fast (as I put above, averaging approx 20% annually past few years and I am at 2.4M, so the math shows it could happen… I don't expect to continue this pace since harder to maintain as total dollars go up)… at 5% $4M would give me my $200K, but I know the preferred withdrawal rate is often quoted at 4%… so we'll see what I do.
What are your plans for the future regarding lifestyle (for instance, will your net worth allow you to retire early, downsize jobs, etc.)?
Retire early. It may be semi-retirement, not sure, since I am so young I may not stop all together. I think my childhood poverty has really focused me to make enough I never have to worry again, whether I have a job or not… this is probably a big driver for me not commonly openly discussed. My wife just lets me take care of the money, she does her part by keeping costs way down, but keeps me in check since we do have kids and need to have some balance… she is amazing in this regard.
Is there any advice you have for ESI Money readers regarding wealth accumulation?
You have a choice of what to do with each dollar, so why do so many people struggle to delay gratification and throw away so much money on temporary things? My advice is don't be materialistic, avoid competing with friends and neighbors, and be very conscious and cautious of ALL marketing.