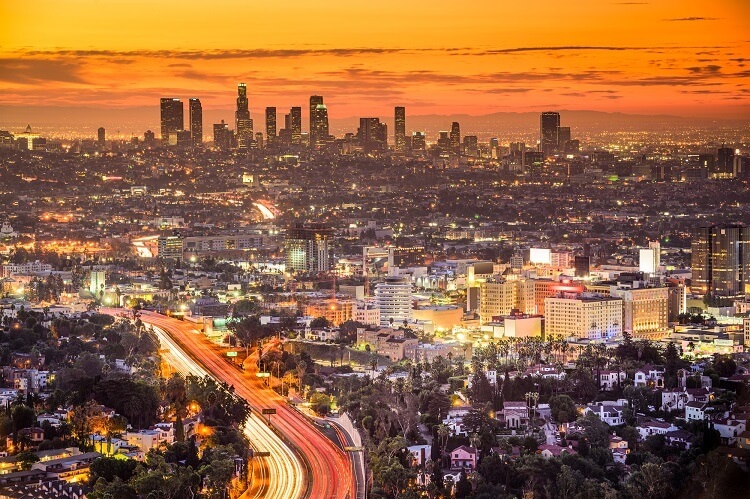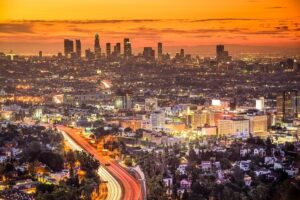 Here's our latest interview with a millionaire as we seek to learn from those who have grown their wealth to high heights.
If you'd like to be considered for an interview, drop me a note and we can chat about specifics.
My questions are in bold italics and his responses follow in black.
Let's get started…
OVERVIEW
How old are you (and spouse if applicable, plus how long you've been married)?
I'm 36 and not married.
We separated fairly recently after a 9 year relationship.
My partner/gf was a trial attorney pulling in a salary similar to mine so while we never combined our finances, it definitely helped having that second income to pay for stuff day to day and around the house.
Do you have kids/family (if so, how old are they)?
No kids.
I've got a niece and nephew and my parents still live about a mile away from me while some other family is out of state.
What area of the country do you live in (and urban or rural)?
Southern California – I guess its the definition of suburban sprawl.
I'm about 30 miles south of LA if that helps put it on the map.
What is your current net worth?
My NW is right at 1 mil.
It's weird writing this because I don't feel like a millionaire but it all pencils out.
What are the main assets that make up your net worth (stocks, real estate, business, home, retirement accounts, etc.) and any debt that offsets part of these?
401k – $142k – I just started maxing this out in 2018.
Brokerage account – $183k – about 75/25% spit between short term CDs and 4 individual stocks.
Home Equity – $300k (50% ltv currently)
Cash in the bank – $10k
1031 exchange real estate partnerships – $65k
PE RE investment funds – $300k
The last two items are through work.
I don't have any debt other than the mortgage.
My car's paid off and I have a few small loans out to people but I don't really count those as anything substantial.
EARN
What is your job?
I'm an accounting manager for a private equity real estate company. We mostly raise value add investment funds (apartments) every couple of years and there's a lot of accounting and reporting that goes along with that.
I started here about 6 months out of college – I actually can't remember if I started as a staff or senior accountant – and was promoted to manager about 3 years ago which really juiced my pay.
I'll be here 14 years this year and I hope I don't ever have to work anywhere else.
What is your annual income?
This is from 2018 but its all roughly similar from the previous few years:
$105k/yr base pay and bonuses.
$90k/yr in profit share – this one varies depending on how we're doing. Its been as low as $40k a couple of years ago and as high as $100k.
$25k/yr from investments – this also varies year to year. The RE funds I invest in are in different stages and the main one right now is in the acquisition phase so there's minimal income. I'm really expecting this to grow to about $40k-$50k/year in the next couple of years as the rest of my commitments are funded by the end of this year and we start liquidating/selling some of the properties.
Tell us about your income performance over time. What was the starting salary of your first job, how did it grow from there (and what you did to make it grow), and where are you now?
My first job was as a cashier at a local home improvement store that hired everyone from my high school since they were just next door.
I was making $8/hour there and left after 3 years making $11hr.
In my senior year of college, the cousin (Debbie) of my girlfriend at the time got me an office job doing some basic accounting and I was able to take night classes the last year and work there full time. The pay was $15/hr which felt like such a huge jump, like it was so much more money.
I remember telling Debbie something along the lines of "If I was just making $25/hr I would be set for life" and she just looked at me like I didn't know what I was talking about. And I obviously didn't as a 21 year old kid.
From there it was kind of a whirlwind. The company I was at went through major layoffs just as I was about to graduate and I had to go part time. Debbie pulled some strings and got me a job doing accounting at a mortgage company making $45k/year.
It was a weird place to work at in 2005. It was just as the industry was about to collapse but people were still making money hand over fist.
The owner was some 30 year old pulling in $20k-$30k/month. Everyone he hired was either a family friend, a stripper or an ex con who could sell and close loans. Every other day he would ask me to close the blinds while he did a line of coke off the corner of his desk (we shared the office).
That office imploded overnight 6 months after I got there. About a dozen people packed everything up on a Sunday and moved it into a townhome nearby where they did loans for another couple of months.
I showed up Monday at a tiny 2 bedroom townhouse with 3 people/room and another 6 out in the living room and loft. I left two weeks later.
After doing some minor book keeping/consulting work for about 2 months I got a job at a property management company as an accountant. Debbie called me a week later and offer me an accounting job at the place I'm at now. I think the starting pay was $55k/year. I had been 8 months out of college at that point and felt like I finally made it.
And that's where I've been ever since. My salary has almost doubled but the major increases have been from equity and profit sharing due to being one of the senior employees.
What tips do you have for others who want to grow their career-related income?
This is from my personal experience but it really helped me early in my career to bounce around between different jobs: get exposed to different industries and work cultures and get small pay bumps along the way.
Another tip – from my position today – is be useful to your company and your boss.
I tell everyone I interview that a huge part of my job is to make my boss's job easier. Whether it's getting in front of issues that are important to your boss or taking projects off their desk so they can work on other things.
Once I understood this, it made everything easier at work and I started getting bigger projects, more responsibilities and more money as a result.
And lastly, mentors. I would not be anywhere close to where I am today if many, many people not only gave me a first chance, but sometimes a second and third when I screwed up.
What's your work-life balance look like?
There was a period of a couple of years when we were just starting the first few investment funds where it was stressful. Nobody really knew the processes or how the audits would go, or even the workloads involved. So for about 2 years I probably worked 50 hours weeks and sometimes more.
But as we've gotten everything down, at this point I have a very low stress job and I rarely have to put in more than 40 hours.
Sometimes it's more, sometimes it's less but I never actually mind because I really like the company and the people I work with.
My hours are relatively flexible and I can take a long lunch or take time off and not have to worry about anything.
Do you have any sources of income besides your career? If so, can you list them, give us a feel for how much you earn with each, and offer some insight into how you developed them?
I invest mostly through work.
I'm extremely lucky to work where I do and be able to invest through the company as an employee. Our investors are endowments, huge banks and non profits and the kind of returns they get would never be available to someone like me if I didn't work there.
The returns on average are 30-40% irr with a 2x equity multiple over the life of each fund. It's the main reason I'm holding cash on hand – for unfunded commitments that I'll have to fund over the next twelve months.
I have no idea what my returns are otherwise, my 401k sits there doing its thing. It's just over 8% for the past 12 months.
My TD Ameritrade account is mostly just to screw around with short term. The 1031 exchange partnerships distribute 4% with an occasional refi and I try to add $5-$10k/year to those just to diversify.
I also occasionally get additional compensation through equity in these deals so the ownership amounts grow throw that as well.
SAVE
What is your annual spending?
Roughly $70-75k/year.
About $2500/mo goes towards housing and utilities.
The rest is mostly screw around expenses.
What are the main categories (expenses) this spending breaks into?
$30k/year on housing, the typical gas/car insurance/cell phone are maybe $5k, $5k on travel, about $5-$7k on home improvements (I love doing this stuff and it's more of a hobby than anything else), the rest is into going out, art every once in a while and whatever else.
I couldn't even tell you, most of it is on eating out and going out.
Do you have a budget? If so, how do you implement it?
I don't have a budget and I've never even balanced a check book.
I check my credit card spending every couple of days and try to keep it all under $3k/mo. Once it starts approaching that balance for the month I start getting a little nervous about it and start paying closer attention to it. If it goes over a couple of hundred dollars it's not the end of the world, but that's how I keep it in check monthly and pay it off every month.
I like the spending summary Chase gives you from your account and I always review it at the end of the year to see where I can cut back reasonably and it's always on eating out/restaurants. I do have to keep track of how much cash I'm holding on hand as I basically have to write a check for $20k-$30k every quarter depending on what's happening at work and what deals are in the pipeline.
What percentage of your gross income do you save and how has that changed over time?
I really never track this.
I've always liked saving and never had a problem with it. Today whatever money I'm getting outside of my salary all gets reinvested in something.
It's definitely gone up over time as I make more money per year since I try to keep my life style the same as the year before. Whatever extra money I make goes to investments or the mortgage.
What is your favorite thing to spend money on/your secret splurge?
Eating and drinking out by far.
I bring a lunch from home 4 days out of 5 and when I eat dinner at home it's usually chicken breast and vegetables so eating out is a release from my typically healthy diet.
INVEST
What is your investment philosophy/plan?
My plan is to continue doing what's working, continue maxing out my 401k, continue making additional payments on my mortgage and continue investing through work. The bulk of it being the last one.
What has been your best investment?
I don't track my historic returns too closely but I "feel" like it's been my home, even if financially it isn't true.
I bought it in 2010 with 5% down and avoided pmi through some fthb program that was available at the time. I love living here and it makes me super happy and the value has increased a lot since 2010 – from under $400k to about $600k.
As far as more concrete stuff, I bought a whole bunch of Apple and Facebook stock at the end of 2018 when the market tanked. I offloaded Apple for 20% over the 4-ish months that I held it. I'm up about the same on Facebook in 6 months but will probably hold it for another 10% before selling. That's the most recent thing.
What has been your worst investment?
I haven't had any major bombs. Honestly, I might've lost a grand or two on some stock I don't even remember anymore but I'm fairly conservative and I invest in things that I understand.
The worst investments have been the ones that went nowhere and just broke even after a couple of years and at that point I have to consider the opportunity cost.
What's been your overall return?
This is hard to calculate as the returns on PE investments and the stock market don't really line up so I don't even bother tracking it.
The bulk of the money in the PE funds comes in years 3-5 and annualizing it doesn't make a ton of sense. I get our audited reports every year and I see the increases in value but I don't go any further than that.
I don't do bonds other than some short term CDs to keep cash on hand for capital calls.
How often do you monitor/review your portfolio?
Pretty much daily as its something I actually enjoy doing.
My TD Ameritrade account is mostly for me to buy and sell short term so I like following about two dozen companies and reading up on them as much as I can.
NET WORTH
How did you accumulate your net worth?
While I like to think that I'm a fairly smart person and investor, a lot of it has been just being in the right place at the right time and having the means to take advantage of it. A lot of it is luck.
I've always been a saver since I was a kid and always had spare money laying around in case something came up. I started buying and reselling collectibles as a teenager and then once I learned about the stock market I started dabbling in that.
A lot of it snowballed. I just happened to be looking for a home when the economy collapsed. My home didn't require a ton of cash up front and the value increased on its own.
I worked hard and was rewarded for it at work but I also realize that a ton of people in my position are not as lucky or fortunate.
It's been a combination of just many years of doing the same things, putting money away and investing it in things that made sense to me.
What would you say is your greatest strength in the ESI wealth-building model (Earn, Save or Invest) and why would you say it's tops?
For most of my life its been savings but I started earning significantly more when I was promoted and the amounts I invest now are proportional to my overall income so they both grow in tandem.
But it definitely started with being a saver.
What road bumps did you face along the way to becoming a millionaire and how did you handle them?
I didn't grow up in this country and I was fortunate to come here as a kid.
We weren't poor – I always had clean clothes and we never went hungry – but there wasn't any extra money either.
I heard my parents have screaming fights for years as a teenager and most of it was due to financial hardships. I slept in the living room for a good 3-4 years as a teen because there was nowhere else to sleep.
I don't want to make this a woe is me tale because my parents are good people and they've always done what they thought was best. They've never been good with money or life advice and its something I've accepted. Their advice while growing up was "go to college, get a degree, make money."
I'm extremely fortunate that I just happened to run into several people in my life that actually had concrete advice and helped me as I grew up. And honestly, I still have people helping me now. I just learned about setting up a trust a couple of years ago from somebody older and wiser and it's something I finally did for myself.
At the end of the day, I really feel like things worked out better than I had ever hoped.
What are you currently doing to maintain/grow your net worth?
Keep investing and reinvesting, keep the spending under control, and live below my means in general.
I have everything that I need and there aren't things I'm pining for.
The long term goal is to sell the townhouse and buy an actual home, but without a family, I can push that off for as long as I want to.
In short, I try to live like I'm making half the money I make now and I'm not sacrificing anything to really do this. I realize that a family and kids will change the calculus but it's something that won't be a problem.
Do you have a target net worth you are trying to attain?
I do not.
I never even thought I'd be here. I just don't want to go back to living the way we lived when I was growing up and worrying about money.
If I had kids to leave everything to, I know I would feel differently but my goal currently is to just not have to stress over finances and I feel like I'm accomplishing that by doing everything I'm doing.
If my NW grows to two mil, I'm not sure it's going to have an appreciable effect on my life. With that said, I enjoy the process of saving and investing and watching it grow so I'm continuing to do that.
But not because there's some number I'm trying to reach for myself. I enjoy the process and the results of it and knowing that if I lose my job tomorrow I'll still be fine.
I'm definitely at a point where I think twice about trading my free time for extra money and as my NW grows, I appreciate my free time more and more.
How old were you when you made your first million and have you had any significant behavior shifts since then?
36
What money mistakes have you made along the way that others can learn from?
I've learned the importance of trusting my gut and not listening to "This time its different" and the sky is falling crowd.
I think "experts" can have good advice but a lot of times they're just regular people who get paid to tell you things they know and they're frequently wrong.
It's just blocking out the noise and putting your money in when you're good, knowing you're making the right decision and not stressing about the low probability events.
When the economy tanked in 2008 I was sitting on a bunch of cash but I talked myself out of investing most of it because "this time it might be different and it's scary now so let's wait."
If your goal is to wait for the dip and invest then, or wait for some sign and you finally get it, don't let those opportunities pass you by. Especially not when you've been telling yourself that this is the thing you've been waiting for.
I've always been a believer that the easy money to be made is when there's blood in the streets. It's also the hardest time to actually commit. Stick to your guns.
What advice do you have for ESI Money readers on how to become wealthy?
Live below your means but not to a point where you're miserable. There's a happy medium.
Yes that painting on my wall that cost $3k could be invested in something else that makes more money and then makes more money later but when I look around my house and look at that painting every day, it makes me really happy.
Saving is important, investing is important, but so is living the life that you have and its always been important to me to find that balance.
FUTURE
What are your plans for the future regarding lifestyle?
I actually enjoy working where I work. The job is tedious at times, but the company and the people are awesome. And I think when I have a family, my perspective on things will shift, but today at the age of 36, I have no real desire to stop working any time soon.
I don't want to be forced to work to survive and I don't want to stress about money. The goal is to keep things steady and growing and have options.
What are your retirement plans?
I just want to stay healthy and sane. I don't have any concrete plans.
I love doing home improvement projects and the outdoors and if I could do more of those things in retirement, I would be totally happy.
Are there any issues in retirement that concern you? If so, how are you planning to address them?
Health definitely.
I'm pretty healthy but everyone has scared me with the healthcare cost stories.
MISCELLANEOUS
How did you learn about finances and at what age did it 'click'?
I always bought and re-sold things as a kid so I was always looking for something to flip.
As I grew up, one of my friends right out of high school told me about his church group and how they invest together in the stock market. He pretty much taught me everything I knew early on to get started and he's the person responsible for me going into finance and majoring in that so I'm forever grateful to him. He pretty much started the investing bug that I have now.
Who inspired you to excel in life? Who are your heroes?
My inspiration was growing up poor and hating how it affected our family life.
It's a weird thing to say but I don't have any heroes. A lot of people helped me along the way and I wouldn't be here without their help. My parents let me live at home for free while I was in college and I was able to graduate with substantial savings as a result which snowballed into everything I have now. And a lot of people influenced my career directly and indirectly so I guess it takes a village.
Do you have any favorite money books you like/recommend? If so, can you share with us your top three and why you like them?
I'm not a huge reader anymore but right out of high school I read The Richest Man in Babylon
and Rich Dad Poor Dad
. Rich Dad Poor Dad really explained to me the value of assets. The Richest Man in Babylon was such an easy common sense book that I've never forgot it and it really reinforced my saving habits.
Do you give to charity? Why or why not? If you do, what percent of time/money do you give?
I give to animal welfare causes occasionally. Single Vision in Florida is an awesome organization run by a dude that really cares for and loves his animals and I encourage everyone to check the place out.
Do you plan to leave an inheritance for your heirs (how do you plan to distribute your wealth at your death)? What are your reasons behind this plan?
I'm at a phase in my life where I want to have a family and feel like everything is in place to facilitate that. And yeah I would want to leave everything I own to my family so that they're taken care of.
The Trust I set up recently is basically doing that so If I don't have children, the money is going to my other relatives/people I care about.