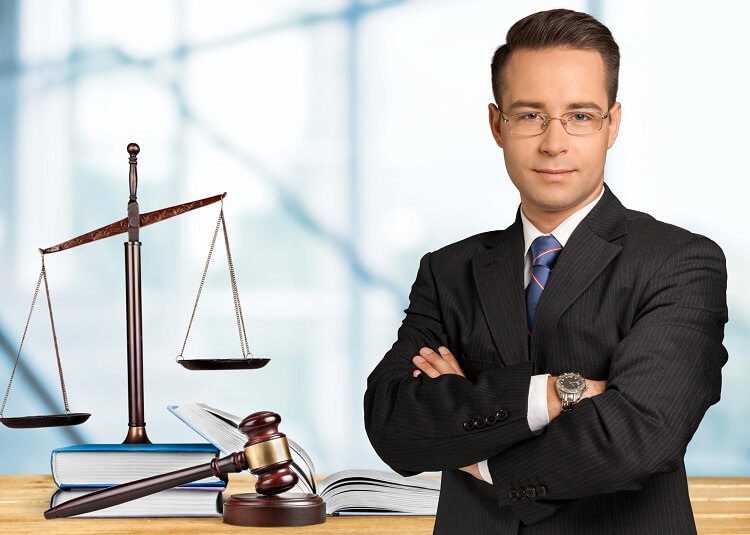 Here's our latest interview with a millionaire as we seek to learn from those who have grown their wealth to high heights.
If you'd like to be considered for an interview, drop me a note and we can chat about specifics.
My questions are in bold italics and his responses follow in black.
Let's get started…
OVERVIEW
How old are you (and spouse if applicable, plus how long you've been married)?
I'm 34, my wife is 37, and we've been married for 7 years now.
Do you have kids/family (if so, how old are they)?
We have a 3 year old daughter who runs our household at all times unless sleeping.
What area of the country do you live in (and urban or rural)?
I live in a Midwestern suburb.
What is your current net worth?
My current net worth is $1.28 million plus the value of my business.
What are the main assets that make up your net worth (stocks, real estate, business, home, retirement accounts, etc.) and any debt that offsets part of these?
Brokerage account: $463,000
House: $284,000 in equity ($570k value minus $286k mortgage)
Commercial property: $200,000 (no mortgage)
Roth: $142,000
Cash: $65,000
401k: $41,000
Wife's whole life policy cash value: $36,000
Vehicles: $25,000
My whole life policy cash value: $14,000
Investment club share: $13,000
Two items I don't include in my net worth is my daughter's 529 which has $28,000, and the value of my business because law practices can be tricky to sell.
EARN
What is your job?
I have worked for myself as an attorney since late 2010.
My wife was a hair stylist until 2015, now she is a stay at home mom.
What is your annual income?
Through the midway point of this year, my income has been $533,000 before taxes.
Tell us about your income performance over time. What was the starting salary of your first job, how did it grow from there (and what you did to make it grow), and where are you now?
I have only had one job in my adult life, and that is being an attorney. I started my own law practice right after I graduated law school and passed the bar exam.
From 2011 to 2016, I averaged $116,000 before taxes.
From 2017 to 2018, I averaged $422,000 before taxes.
When I started out in 2011, I was taking any case that walked through the door. Traffic tickets, divorces, drawing up wills/trusts, and so on. I was a jack of all trades, master of none for a while.
Changes in my income came starting a few years ago when I started getting very choosy about which cases to accept. I also became more comfortable handling larger cases as my experience grew.
What tips do you have for others who want to grow their career-related income?
Starting my own business has worked for me, or else I would suggest finding a position where you can get large bonuses and/or stock options, or something that has no income ceiling.
Try to be compensated more on your performance instead of your time. Take your career seriously and always strive to improve on your performance.
What's your work-life balance look like?
Very good. I work an average of about 35 hours/week.
Spending time with my wife and daughter is priority #1. Having my own office, I can leave whenever I want to go watch my daughter do gymnastics or other anything else that comes up.
We love to travel and I am thankful for the flexibility to do so.
Do you have any sources of income besides your career? If so, can you list them, give us a feel for how much you earn with each, and offer some insight into how you developed them?
My income comes solely from my career.
Dividends from stocks are approximately $16k/year but they are always reinvested.
I own a commercial property in which I pay myself rent from my law practice. And the property has a couple extra offices I originally planned to rent out, but have come to appreciate and enjoy coming to a quiet office every day, so have refrained from doing so thus far.
SAVE
What is your annual spending?
Approximately $100,000 to $125,000.
What are the main categories (expenses) this spending breaks into?
Housing, utilities, health and other insurance come out to approximately $4,500/month.
Groceries, going out to eat, gas, household items, clothes, activities is about $3,500/month.
Travel, house décor/projects and miscellaneous averages another $1,000 – 2,000 /month.
Do you have a budget? If so, how do you implement it?
For a long time, I resisted having a set budget as I did not like the idea of feeling restricted despite me being the more frugal one in our marriage.
My wife wanted a budget to help keep things within a framework. We are both happy with our current setup.
What percentage of your gross income do you save and how has that changed over time?
I started out saving 10% of my after-tax income. As my income grew, that percentage grew to probably closer to 40-50% currently.
What is your favorite thing to spend money on/your secret splurge?
Travel, hands-down.
We've been to Tokyo, Maui, and Turks & Caicos over the past year. We go to Disney World every year. On average, we probably do one big trip per year, one beach vacation, one or two domestic trips, and Disney World.
I am an avid fan of airline and hotel credit cards, and we have the Southwest Companion pass, so most trips we usually have the airfare, hotel, or both covered through points.
INVEST
What is your investment philosophy/plan?
When I started investing, I was active in buying individual stocks and selling them quickly after a small gain.
I then started buying long-term call options of large cap companies, and similarly selling them after a small to mid-size gain.
Then for a while I would buy individual stocks in 100 share units, and sell covered calls. This was nice because you pocket a gain for selling the call and then either still own the shares when the call expires, or the option gets exercised and the shares are sold for a gain of maybe 5-10% over typically a 3 to 6-month period or so. To get those kinds of returns, the stock you're buying has to be a little volatile, but not extremely so. The downside of this strategy of course is if the stock really takes off, you limit your upside.
When my income started to rise, I started sticking to low-cost index funds and high-dividend funds. I personally like that for the long-term because it doesn't require as much upkeep.
I consistently add to my Roth and brokerage account every month, and if one of my index funds is down, I'll add to that position which reduces the loss percentage.
Most of the strategies I learned when I was more active in trading was through the Investment Club I co-founded in 2011. It's basically 10 friends who all put in $100/month and then we have quarterly meetings where we buy/sell stocks that everyone votes on. We had a couple friends really into investing who would teach us about options, etc. at the meetings. It was a fun way to learn.
What has been your best investment?
I would say my law degree first because it gave me a career, but besides that, my wife and I bought a foreclosed home at the bottom of the market in 2012 for $226,000. We put some money and sweat equity into it, but we resold in 2016 for $380,000.
What has been your worst investment?
Our second home we bought for $403,000 and sold two years later for $405,000. After accounting for realtor fees, a new roof deductible, new paint and light fixtures, we definitely took a loss on that one.
What's been your overall return?
I would estimate 9 -10% per year for my personal accounts. Our whole life policies have averaged about 5% per year.
How often do you monitor/review your portfolio?
I check my portfolio every day. I also track my net worth at least once a quarter. I would highly recommend tracking your net worth; I wish I would've started sooner.
NET WORTH
How did you accumulate your net worth?
I have always been a saver/investor, so that part comes naturally to me with any income I earn.
Beyond making money on the aforementioned foreclosure, I have made a higher income these past few years and have put most of my extra earnings into low-cost index funds. I also purchased a commercial office building, out of which I run my law practice.
I have really focused on my net worth as of late, and outside of travel and everyday household things, I aim to convert a high percentage of income earned to an increase in my net worth.
What would you say is your greatest strength in the ESI wealth-building model (Earn, Save or Invest) and why would you say it's tops?
Earning is my greatest strength right now. You have to earn money to even be able to save and invest a portion of it, so I think at least while young, earning takes top priority.
Finding harmony with spending is key, and then I think investing moves to the top of the mountain in importance as you get older.
What road bumps did you face along the way to becoming a millionaire and how did you handle them?
I'm sure I am similar to anyone else who has started a business in that I experienced plenty of growing pains in the beginning. I fortunately took the plunge of starting a business while I had nothing holding me back (no mortgage and little ongoing, fixed bills), but it was still strange at first operating on an income which varied wildly from one month to the next.
No matter what your endeavor, I think it's important to always try to improve your craft, and not make the same mistake twice. And more than anything, just keep moving forward no matter what.
What are you currently doing to maintain/grow your net worth?
I'm focused on working hard and earning as much as I can through my business.
I max out my Individual Roth every year, and I add as much as possible to my brokerage account every month.
I have also been paying down my house because it will be nice to own it free and clear.
Do you have a target net worth you are trying to attain?
My target net worth is $10 million.
How old were you when you made your first million and have you had any significant behavior shifts since then?
I just reached the seven-figure mark this year, so 34. It does feel mentally different; there is certainly a sense of pride that comes along with achieving that mark.
Mostly unrelated to becoming a millionaire, but I have been reading more than ever this year. I stopped listening to the radio to/from work and only listen to nonfiction audiobooks now. I have been more conscious than ever about what I'm exposing myself to (TV, radio, certain people, etc.) so my mental filter doesn't have to work as hard.
What money mistakes have you made along the way that others can learn from?
When I started investing, I was using a financial advisor who was buying mutual funds for me with expense ratios of 1-2%/year.
I luckily realized pretty soon how foolish that was, and took control of my investments.
1-2% in expenses over 40 years would've been a huge waste, I just didn't know any better when I started investing.
What advice do you have for ESI Money readers on how to become wealthy?
The book that had a big impact on me is Think and Grow Rich
. I had just graduated law school and was starting my practice when I read it, and it had a tremendous effect on me. I realized that if I wanted to be wealthy, I had to re-program my mental software and start thinking bigger.
Find people who you admire that are successful and try to learn as much as you can from them.
Always take the long-term approach.
Be disciplined with keeping good habits, and be intentional with your time. Do everything you can to stay motivated, and enjoy the ride along the way too.
And I would recommend starting a business, or else find a position with a high income ceiling and be willing to speak up and let people know you want to move up at your company.
FUTURE
What are your plans for the future regarding lifestyle?
I am grateful for my lifestyle now, but down the road it will be nice to take on fewer cases and have even more flexibility for traveling.
What are your retirement plans?
As I sit here now, it's hard to envision "retiring" in the sense of doing nothing but golfing every day. I plan to stay active in business and likely get more involved in non-profits.
I would also like to get a second home to spend the majority of winter in a warmer climate.
Are there any issues in retirement that concern you? If so, how are you planning to address them?
I want to be physically healthy in retirement so I've recently started a more consistent workout and stretching routine.
I have also become much more conscientious about the foods I eat.
MISCELLANEOUS
How did you learn about finances and at what age did it 'click'?
It didn't really click for me until my late 20s. I had finally read enough books and had enough real world experience that I was then beginning to get clarity.
Who inspired you to excel in life? Who are your heroes?
My dad always pushed me to excel in whatever I was doing and taught me the basics of saving and investing.
Unfortunately my father passed away just before he would have retired, so that has taught me to really enjoy the journey as opposed to only focusing on the proverbial pot of gold at the end of the rainbow.
I also have older mentor attorneys who are both extremely successful and generous with giving back.
Do you have any favorite money books you like/recommend? If so, can you share with us your top three and why you like them?
#1) Think and Grow Rich
by Napoleon Hill. Gives you a roadmap for achieving your goals.
#2) How Rich People Think
by Steve Seibold. Short lessons, easy read, really good insights.
#3) Secrets of the Millionaire Mind
by T. Harv Eker. Harv has great energy, and there are great principles in here.
Do you give to charity? Why or why not? If you do, what percent of time/money do you give?
We give to some charities, and also donate to our church.
I would like to get more involved with our local food banks and continue to support brain cancer research, as both my wife and I have lost our fathers due to brain cancer.
Do you plan to leave an inheritance for your heirs (how do you plan to distribute your wealth at your death)? What are your reasons behind this plan?
The majority of our assets will be left to our daughter once my wife and I pass away.
We do also have a provision where some of our assets would be used to set up a scholarship through the college we both attended. Tuition costs are way too high for the average family, especially given how much in endowments these universities have, but I digress.