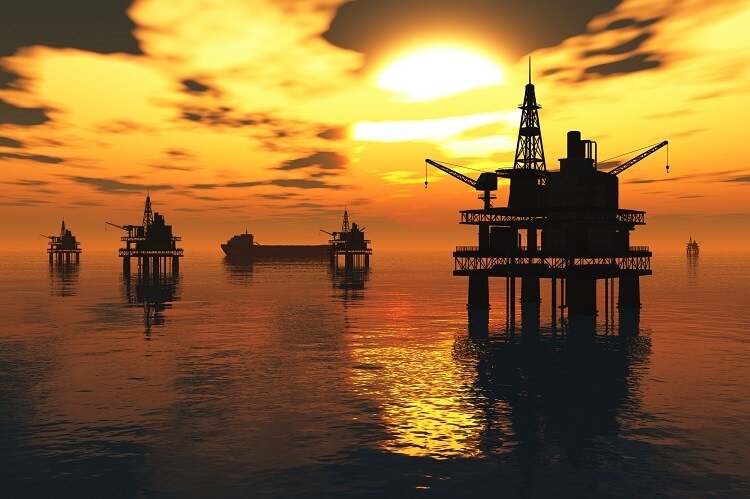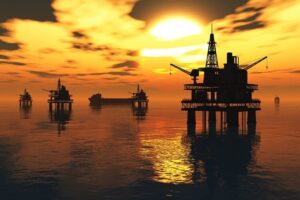 The following is a millionaire interview I first published on a previous site.
I have several of these interviews, conducted over the past five years or so, that I now want to place on ESI Money (so they are all in one place).
I've been posting them every now and then and will continue to do so, mostly in the slower times when many readers are on vacation or busy with other activities (like today). All great stuff!
The interview below took place in 2014. I've lost touch with the interviewee, so no update on this one. 🙁
My questions are in bold italics and his responses follow in black.
Let's get started…
How old are you (and spouse if applicable, plus how long you've been married)?
34, my wife is 26. We've been married 5 years. My wife is not working.
Do you have kids/family (if so, how old are they)?
No kids yet but one on the way.
What area of the country do you live in (and urban or rural)?
I currently live in South East Asia in a major city.
What is your current net worth?
Just under 1.2 million.
What are the main assets that make up your net worth (stocks, real estate, business, home, retirement accounts, etc.) and any debt that offsets part of these?
My net worth distribution is probably a bit different than most.
I grew up overseas and have also worked overseas my entire career so I don't have a specific 'home' anywhere in the US.
As a result, I've never owned a home or taken a mortgage, and while working I've been on an expatriate package so my housing has been paid for by my company.
Currently my net worth is broken down the following way:
401k: 140,000
Various Rollover IRA's from previous jobs: 180,000
Roth IRA: 70,000
Individual Stocks: 120,000
Mutual Funds: 550,000
Bonds: 30,000
Cash Savings: 90,000
We have zero debt.
What is your job?
I'm an engineer at in an oil and gas service company.
I informally manage a small team but only have 2 formal direct reports.
Our base handles work from the Middle East, Russia and Australia as well as Asia itself.
What is your annual income?
160k base salary
50k overseas bonus
50k annual bonus
How did you grow your income so high?
The number one thing I've found is to understand your value to the company.
When even a cheap oil well can cost 5-10 million dollars the extra salary to bring in the best people is insignificant. If you are good at what you do the Oil and Gas industry will pay because the cost of failure is so high, and the best way to become good is to understand the technical and application aspects of the industry, and the best place to do that is on the oil rig itself.
Education is of less importance, there is less emphasis on higher level degrees (although that is changing a bit), so getting an MBA or a PhD or similar usually makes no difference to your salary.
I have an engineering degree but instead of getting an office job when I graduated I went to work on the rigs, which meant that while my friends were partying their 20's away I was stuck in the Sahara desert or Siberia or other tourist hotspots working.
That said, it's paid off in spades as I have significantly more hands on experience with the business end of the oil industry (the rigs) than most other engineers my age and therefore I can command a significantly larger salary.
What is your main source of income?
100% is from my salary.
My investments are all set to automatically re-invest any dividends.
What is your annual spending?
Again, this is a bit different for me. I don't need a car where I live (I walk to work) and even if I did get one my company would give me an allowance. They also pay for my house and utilities so my only real expenses are food, drink, vacation, or other personal items. That said, we are paying for university for a relative.
With that out of the way, our annual spend is between 80-90 thousand a year, of which 20 thousand is for tuition.
Our biggest expense is probably vacations. I work and travel all the time (200,000 miles a year for the past 4 years) so when we do get a break and go on vacation I don't worry about the cost.
How did you accumulate your net worth? Also, please share any mistakes you've made along the way that others can learn from.
My starting salary was 37,000 a year. Even back then I maxed out my 401k contribution and started an IRA and maxed it out plus put away 600 a month into other savings.
I lived very frugally, which was helped by the fact that on an oil rig all your food and accommodation are covered.
When I wasn't working I shared a flat with 4 other guys which also cut down on costs.
Another large factor was that I didn't want to be on the rigs forever, and I didn't want to finish working the rigs and have nothing to show for it, so every penny I could was saved. Many of my work colleagues have nice BMW's or Ferraris or other expensive toys and will most likely be working the rigs forever, which is fine, but not for me.
If you are going to take a job that demands a lot more socially (time away from home, total lack of social life, working all the time, etc) then you should have a plan for how long you want to do it and what you want to achieve from it and then stick to it. My plan was to do it work the rigs for 6 years and save 50% or better of my salary during that time. I ended up working for 5 years on the rigs but did hit the 50% mark every year.
As for investments, I quickly found I have no business picking stocks. My classic mistake was buying Apple at $15 a share and selling at $35 cause I thought I had done well. Had I just waited 8 years I could have sold at $600 and probably be in semi-retirement by now.
Currently just about all my savings go into various mutual funds, about 50% US, 20% Canadian and 30% for the rest of the world.
It's easy to think you will do a good job picking a stock or finding a winner, but regardless of what your gut feeling or Facebook tells you you won't. If most experts, people whose entire job it is to pick winners can not do it consistently then how is any part timer going to manage?
Vanguard and Fidelity get most of my money but there are obviously others that are equally good. Find some general US stock fund and an international one, and call it good.
What have you learned in the process of becoming wealthy that others can learn from (what can others apply to become wealthy themselves)?
I have a chart of my net worth and since I changed into my most recent job (5 years ago) I've doubled my net worth.
However, if your spending goes up as your salary you are really just treading water and are going nowhere, so my wife and I (she is better at it than me) have been very careful to keep our spending at no more than 40% of my salary so we can save the rest.
What are you currently doing to maintain/grow your net worth?
Saving 60% of my salary and constantly looking for ways to increase it.
Do you have a target net worth you are trying to attain?
No. I suspect once our child arrives my financial situation will change a bit as our expenses will increase and my travel (and therefor my bonuses) will decrease. This will change the growth rate of our net worth but I have no idea how much.
What are your plans for the future regarding lifestyle?
I've always had it in my head I'd retire from full time work at 40 and go consulting, but I'm pretty sure that won't happen then, but maybe at 50.
Other than my plan to save as much as I can I've never been much of a planner, I don't know how much I'd need to retire at 40, or 50.
I'm interested in making my net worth grow but I don't really have specific goals in mind or targets.
Is there any advice you have for ESI Money readers regarding wealth accumulation?
Move overseas.
If you are in an industry that has overseas opportunities I would take them and then bank every penny you can. Many people come to North Africa or Saudi Arabia and spend 5 years there, bank everything, and pay off their mortgage and then come home. And many find they like overseas life and never go back to the US.
After that I'd say the next main advice would be to find specific skills or talents that you bring to the table at work and make sure you are the best at them there by allowing you to ask for larger salary increases.
I've never been an expert any anything at work, but I'm pretty good at everything so if a company can only send one guy to do the work, I'm that guy and I get paid appropriately.
You need to find your 'edge', whatever it is that will give you a leg up over the other guy. Be it extra certifications, typing skills, or in my case rig experience, something that will make you stand out and allow you to ask for and receive a larger pay check.