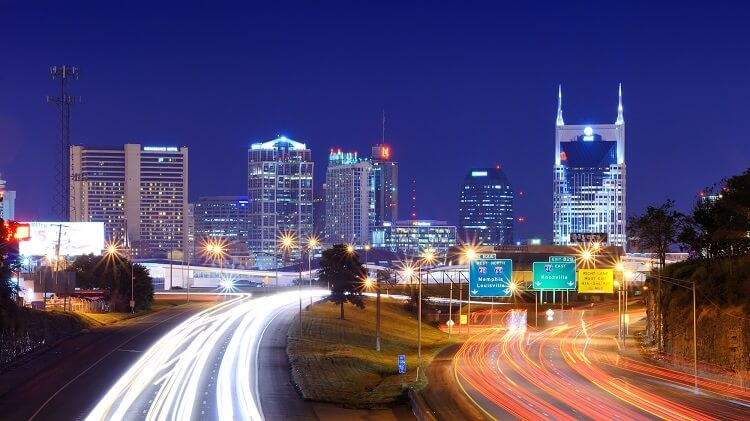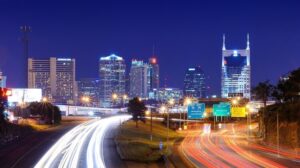 Here's our latest interview with a millionaire as we seek to learn from those who have grown their wealth to high heights.
If you'd like to be considered for an interview, drop me a note and we can chat about specifics.
This interview took place in early May.
My questions are in bold italics and her responses follow in black.
Let's get started…
OVERVIEW
How old are you (and spouse if applicable, plus how long you've been married)?
I am 63, my husband is 64 but turning 65 in 2 months.
We have been married for 17 years.
Do you have kids/family (if so, how old are they)?
We have no children.
My husband has three kids from prior marriages, all well into adulthood.
What area of the country do you live in (and urban or rural)?
We live in urban Nashville, TN.
What is your current net worth?
$4.1 million
What are the main assets that make up your net worth (stocks, real estate, business, home, retirement accounts, etc.) and any debt that offsets part of these?
Our home is $1 million of our net worth.
The rest is in investment accounts.
Of the $3 million in investments, $2 million is in retirement accounts. The rest is in cash and a few select stocks.
We have no debt and have not had any for many years.
EARN
What is your job?
I worked in health care at the executive level.
My husband was a self-employed CPA.
What is your annual income?
Before we retired, we were making between $250K to $400K, depending on the year and bonus income.
In retirement, we are planning on living on $120K after taxes.
Tell us about your income performance over time. What was the starting salary of your first job, how did it grow from there (and what you did to make it grow), and where are you now?
I was fortunate in that I had many different opportunities that helped optimize my career path.
I started as a high school English teacher and did not enjoy that.
I ended up in health care by accident, working for a home health agency on the finance side. That company provided promotional opportunities that increased my income from $25K to $50K over 5 years. Then I moved to Florida and my income went down to around $30K.
For 6 years I worked in various health care jobs (hospital revenue cycle, managed care) and my income increased to $50K.
Then I moved back to the Northeast and doubled my income from $50K to $100K, mostly due to the increase in cost of living.
After that, my salary stayed in the six figures as I moved around the country in the health care industry until I retired.
What tips do you have for others who want to grow their career-related income?
I never turned down a promotional opportunity.
I also never turned down a job opportunity that I received from professional networks, even if I didn't have experience. I trusted that the people recruiting me knew that my skills were adequate for the job.
I learned a lot by taking those jobs and learning new industry niches and skill sets.
What's your work-life balance look like?
It varied. Some periods were pretty good, others were out of control. It just depended on the circumstances of what was going on at the place of employment at that time.
Of course, for my husband, tax season was always crazy and there was no balance from January through April 15.
Do you have any sources of income besides your career? If so, can you list them, give us a feel for how much you earn with each, and offer some insight into how you developed them?
I worked part time for a few years for H&R Block and learned about taxes. Everyone should take a basic course in taxes and the impact of things that you do and the tax implications.
I saw people coming in who withdrew money from 401K accounts and spent it on foolish things, not understanding they had to pay the taxes on that money plus a penalty.
It was a great education and I never take any financial action without understanding the tax implications. It helps that my Dad was a CPA and I am also married to one!
SAVE
What is your annual spending?
We spend between $80K to $100K a year.
What are the main categories (expenses) this spending breaks into?
We take a few high-end active vacations each year.
Other than our fixed costs, it is usually on eating out, entertaining and entertainment, like live music in Nashville, and some smaller, long weekend getaways.
Do you have a budget? If so, how do you implement it?
We have a budget.
The old adage that every marriage has a saver and a spender is true!
I put together the budget and then get input from my husband. We discuss certain areas of discretionary spending, based on what is important at that time.
For instance, with the stay-at-home orders and access to gyms, we decided to buy a good quality elliptical so we had a way to get cardio in, other than just walking or running the local greenway.
I review the budget every month to see where we are at and make adjustments as necessary.
What percentage of your gross income do you save and how has that changed over time?
When we were in saving mode, we saved between 20% and 40% of our income, again depending on bonuses and how the year went.
I was always a good saver and never felt that we were not having a good lifestyle based on that savings level.
What is your favorite thing to spend money on/your secret splurge?
Vacations and food to cook at home.
INVEST
What is your investment philosophy/plan?
I have been a big believer in buy and hold.
I also had Vanguard mutual funds on automatic investment plans each month—just swept from the checking account.
We also maxed out retirement plans and made non-deductible contributions to IRAs as well.
What has been your best investment?
Berkshire Hathaway, even now.
What has been your worst investment?
We bought a house at the height of the market in 2006.
We lived there for 8 years but sold it for essentially breakeven.
Sometimes it is all about the timing!
What's been your overall return?
Around 7-8%.
How often do you monitor/review your portfolio?
We do use a financial advisor (fee only) and meet with him quarterly.
Otherwise, I review on a monthly basis the segment of our holdings that the advisor does not have.
NET WORTH
How did you accumulate your net worth?
As I said, my dad was a CPA and a big believer in retirement accounts. He was not lucky enough to have a defined benefit plan so his retirement savings was what he had accumulated on his own in an IRA.
When I left the first job that had a 401K, he told me to roll it over and not be tempted into spending the money. That was great advice.
As a saver, I always "paid myself first" so just always saved a lot and didn't like debt. I made the usual investment mistakes (tech bubble, etc) but just kept plodding along and accumulating savings.
We bought one investment real estate property to house my husband's CPA practice. We made a nice profit when we sold it but everything else we acquired was cash investments.
I did inherit around $200K when my mother died and other than spending some to buy the investment real estate, that money stayed invested in mutual funds.
What would you say is your greatest strength in the ESI wealth-building model (Earn, Save or Invest) and why would you say it's tops?
SAVE!!
I was able to earn as well and that of course helped on the saving side. The more you make the more you can save.
And sticking with low cost mutual funds also helped on the investing side.
What road bumps did you face along the way to becoming a millionaire and how did you handle them?
My prior husband got the house in the divorce and then let it be foreclosed so that messed up my credit for 7 years.
Always listen to your attorney's advice when getting divorced! The financial impact of divorce is usually greater for the woman and I do think it set me back a few years. I couldn't save money for a few years after the divorce while I was getting myself back on track.
What are you currently doing to maintain/grow your net worth?
Sticking with what has worked all these years.
We live within our means without feeling deprived and let our investments continue to grow in low cost mutual funds.
Do you have a target net worth you are trying to attain?
Our goal was $3 million so we attained that and kept going.
How old were you when you made your first million and have you had any significant behavior shifts since then?
Hit $1 million around 48 years old, a few years after we married, and then just kept going.
Since we had a specific goal, we were pretty focused and motivated.
What money mistakes have you made along the way that others can learn from?
Don't invest in anything that you don't understand. I never got that hang of puts and calls so just stayed away from that sort of stuff.
Don't go whole hog with the latest trends. I always had some mad money that I would invest in the trendy stuff so I wouldn't freak out if I lost it.
What advice do you have for ESI Money readers on how to become wealthy?
Stay focused and make sure you have a goal.
Saving can be boring and unrewarding if you don't give yourself a little something along the way. We always allowed for things we wanted, like travel, so we wouldn't feel deprived.
FUTURE
What are your plans for the future regarding lifestyle?
I don't see retirement changing our lifestyle much.
Then again, I wasn't planning on retiring right before a pandemic hit!
What are your retirement plans?
We both retired in November after the sale of my husband's accounting practice.
Once the stay at home orders are lifted, we plan to resume traveling.
We are both enjoying the leisure time to work out more, do some hiking, volunteer work and projects around the house.
I am planning to work for the Census once the pandemic eases. That is such an important event and I wanted to be part of this one to make sure that everyone gets counted.
Basically, we are just taking it as it comes.
Are there any issues in retirement that concern you? If so, how are you planning to address them?
Health care.
We ended up with a plan that covers us, basically for catastrophic events, so I am excited that my husband will be on Medicare in a few months. That will save us quite a few hundred each month in health care premiums.
I have a little over a year to go before I go on Medicare so will continue with the current plan until then.
MISCELLANEOUS
How did you learn about finances and at what age did it "click"?
My parents were Depression era folks so I learned young not to be wasteful and to understand about money.
My father taught me to balance my checkbook when I was 14 years old.
I have always lived in an environment that was cost conscious and aware of money.
Who inspired you to excel in life? Who are your heroes?
I was fortunate to have some good mentors during my career who taught me how to be a powerful female in business.
I have always admired Dolly Parton because she puts her money where her mouth is and tries to do some good in the world. She started a program in TN and then expanded to 4 countries where every child gets a book each month from birth to age 5. That's my hero!
Do you have any favorite money books you like/recommend? If so, can you share with us your top three and why you like them?
Smart Couples Finish Rich
. Kind of changed how we, as a married couple, approached money.
I tend to be very focused and can often go overboard with saving and budgeting. This book made me also focus on ways that money could bring enjoyment.
I also like Dave Ramsey, although I don't agree with everything he teaches, I think his basic approach is very helpful. I was very happy the day we paid off our mortgage and we were debt free!
Do you give to charity? Why or why not? If you do, what percent of time/money do you give?
Yes, we give to charity.
We have set up a Donor Advised Fund and contributed $25K the last two years for tax purposes. We will spend the next few years distributing those funds.
Generally we gave around $15K per year to various charities plus additional to our church.
We also started a scholarship fund through our local Community Foundation which provides scholarships each year for deserving kids who are going to college. We give to that each year and it was one of the best things we've ever done.
Do you plan to leave an inheritance for your heirs (how do you plan to distribute your wealth at your death)? What are your reasons behind this plan?
No.
We are leaving our inheritance to our scholarship fund and a local food bank that we support.
We have given my stepdaughter money to help pay down her mortgage and have enjoyed helping that way.