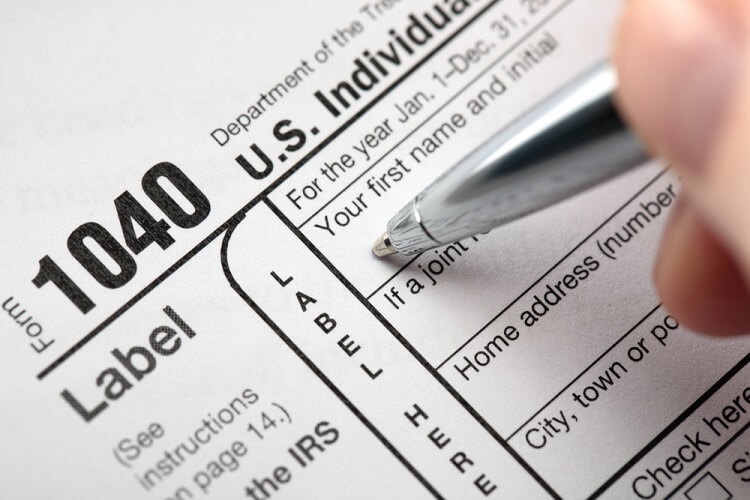 When it comes to financial issues, I'm generally a do-it-yourself guy. I don't need a financial planner because I'm my own financial planner. I don't need an investment advisor because I'm my own investment advisor. And the list goes on.
I figure that if I know how to do something, why do I need someone else to tell me how to do it? Besides, no one cares more about my money or knows what I like, don't like, and want to accomplish better than I do, right?
That said, there are times when I need a financial professional's help. I used a lawyer to draw up our estate plan. I use insurance professionals to buy all types of insurance (I needed a good one when I purchased my disability insurance policy since they can be quite tricky). And I use a CPA to do my taxes.
A lot of people I talk to can see a reason for the first two, but when I mention I use a CPA for tax purposes, they wonder why I don't do the taxes myself.
It's not that I couldn't do the taxes myself. It's that I choose not to. And there are some very good reasons why.
Why I Use a CPA for My Taxes
So for the record, here are the reasons I use a CPA to do my income taxes (by the way, I refer to my CPA as "they" because I meet with a couple individuals — the main partner as well as the CPA who actually does my taxes):
1. They save me money.
The #1 reason I use a CPA is that they save me more than what I pay simply because they know more about the tax law than I do.
They stay up-to-date on the seemingly endless number of tax law changes and know all the tax breaks that apply to my situation. I know a lot about taxes myself, but sometimes I forget and a gentle reminder from them can save me hundreds if not thousands of dollars.
For example, I was meeting with the firm's main partner. He suggested that I give away some appreciated stock to cover a charitable commitment I'd made rather than sell the stock and pay the funds. By doing it the former way, I would avoid taxes on the capital gains. This saved me several hundred dollars. I knew of this method and had used it several years ago, but had forgotten it because there were so many years there where I had no gains.
Likewise, each year I put together a list of what I think are possible deductions. They never seem to fail at coming up with one or more that I hadn't thought of, thus saving me even more.
2. They save me time.
My taxes are complicated. Having a professional take care of these issues saves me countless hours trying to do it myself (my return was over 100 pages last year.)
I think we all know taxes are complicated unless you have the most basic of returns. Well I have several considerations that make them especially complicated and I want to be sure I follow the letter of the law. My CPA makes sure I do this.
What are these complications? In addition to my basic income from my job, I have a side business, real estate holdings, investments, and an LLC investment partnership with some colleagues. There are a few other issues as well.
Do you know how long it would take me to put together the tax returns with the issues I have? 40 hours (one work week)? 80 hours? More?
Even if my time was only worth $10 per hour (it's worth a lot more), using a CPA more than pays for itself in the time savings alone.
3. They make sure I'm legal.
Having a professional accountant complete my taxes makes sure I have all the bases covered and won't run afoul of the government.
I feel better having them complete my filings. There is a "peace of mind" factor that is worth a lot.
Yes, there have been a couple of times the IRS has had questions about my return. And my CPA has handled it.
4. My income is high enough to justify the cost.
As a percentage of my total income, the $800 I pay (which covers federal and state taxes for me and my wife and separate taxes for each of our kids) is not over-bearing.
5. If there is an audit, they'll go with me and defend the return.
Yes, I will have to pay them to defend me. But do I want to be answering to the IRS alone? No, thank you. If need be, I'll call in the cavalry for an audit.
There are a few other benefits they provide like filing electronically, sending the return (if there is one) to my checking account, and keeping me away from common tax filing mistakes that could either cost me a penalty or lose time in getting back my refund, but I think a lot of tax software does these things.
Given the above reasons, using a CPA is not only well worth the cost, but a total no-brainer IMO. Oh, and it's partially deductible as a business expense for some icing on the cake.
And here's my video version of the above…
I Still Do Tax Work
Just to be clear, this doesn't mean that I totally abdicate all my tax work to a CPA. It's not like I take a shoebox full of receipts and dump it on them.
I spend 20 hours or so combing through Quicken records, files, receipts, and the like to develop a summary of what I see as income and deductions. I also write a letter detailing issues I think need to be addressed as well as questions I might have. Doing this helps the CPA be completely accurate in completing my returns. In addition, having the information they need in an orderly form and thus spend less time completing my returns (which saves me money).
And after they complete round 1 of the taxes, I look them over with a fine-toothed comb. Almost every year I catch a few mistakes — things they thought meant one thing but really meant another. They then make the appropriate adjustments and the returns are ready to be filed.
So just because you use a CPA doesn't mean there's no tax work for you. Doing what you can to work with them will help you save even more time and money as well as make sure your returns are absolutely the best they can be.