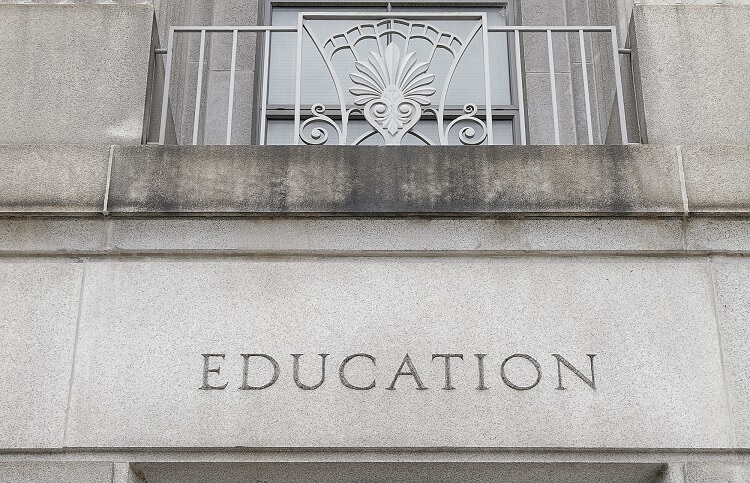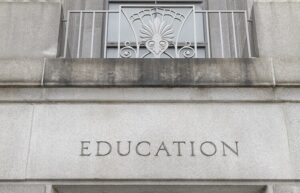 The following is a millionaire interview I first published on a previous site.
I have several of these interviews, conducted over the past several years, that I now want to place on ESI Money (so they are all in one place).
I've been posting them every now and then, but would like to get them all completed soon, so you'll see more of these in the next few weeks. All great stuff!
This interview was originally posted in November 2013. I have since lost touch with the interviewee.
If you'd like to be considered for an interview, drop me a note and we can chat about specifics.
My questions are in bold italics and their responses follow in black.
Let's get started…
How old are you (and spouse if applicable, plus how long you've been married)?
I am 57, my spouse is 50.
We have been married for 31 years.
Do you have kids/family (if so, how old are they)?
We have two kids. A girl and a boy, 29 and 27 years old.
What area of the country do you live in (and urban or rural)?
We took early retirement this year from our first job(s) where I worked for 27 years and my wife for 12 years.
We currently live and work overseas.
What is your current net worth?
Our current net worth is approximately $7M – I estimate.
What are the main assets that make up your net worth (stocks, real estate, business, home, retirement accounts, etc.) and any debt that offsets part of these?
Our home in the U.S. is paid for. It is worth $2M
Our combined Retirement Accounts is $1M
Our combined savings is $1M
Pension: $3M (Net Present Value)
What is your job (type of work and level)?
I am an Engineer and my spouse is in administrator.
What is your annual income?
Our combined annual income is $400K+.
How did you grow your income so high?
Ours is an immigrant's story. I came to the US with $8 in my pocket as a graduate student.
Worked minimum wage jobs to augment my student assistantships and ate eggs for breakfast, ramen noodles for lunch and dinner.
My wife did baby sitting and other odd jobs. Life was wonderful.
My first salary after my PhD was $28K/yr in late 80's. My wife was a homemaker and went back to school and finished her undergraduate degree after the kids got into high school and took up her career a dozen years ago.
After two years at $28K, I was hired on as a "permanent staff" at $45K.
In career, as in investment, compounding works! Every three years or so, I had the opportunity to play it safe or get out of my comfort zone and take on a responsibility where there was the real risk of failure. Each time, I challenged myself to grow into the new role and it paid off.
It was John Paul Jones that said, "It seems to be a law of nature, inflexible and inexorable, that those who will not risk cannot win." The trick is to take considered risk.
What is your main source of income?
Our jobs.
What is your annual spending?
There was a time when we used to watch every penny. These days, we do not watch what we spend.
We do not have extravagant expenses. I cannot tell you exactly how much we spend.
Outside of taxes etc. we probably spend $50K/yr, mostly for our food, entertainment, and other personal expenses.
How did you accumulate your net worth? Also, please share any mistakes you've made along the way that others can learn from.
We accumulated our net worth by focusing on education and our career.
For us, higher education paid off in ways that we had never dreamt. This was the big positive thing that we did.
Second, we stretched and invested in our house. We wanted our house to be our safety net. Most of the value in the house is not in the structure, but the suburban farm on which the house sits.
We took the first job that I got. We got lucky, it was a job with defined benefits and when we retired early this year, we retired with a pension with a net present value of $3M.
We have made and continue to make mistakes. I think it is part of life.
We did not enroll in a company sponsored retirement plan right away. Retirement seemed so far away, and the immediate needs seemed more pressing.
We withdrew all the money that we contributed to the 401K to help parents pay off debt, about 15 years ago. It was the right thing to do, but perhaps there was a more financially smart way to do it without incurring the penalty for early withdrawal.
Like many people, we did not manage our 401K very efficiently. Been busy with my career.
We have not made prudent financial investments and money market does not return much of anything. We must find a good investment broker. Trying to decide whether to go with the major brokerage house or a smaller more personalized service.
What have you learned in the process of becoming wealthy that others can learn from?
Investing in higher education and in a career that you enjoy is extremely important. It gives you unparalleled options.
Saving for retirement is very important and one should start early. If we had, we would have been wealthier. However putting one's life on hold to live after retirement does not make sense either.
Life is about living and creating memories. The more memories you create, the more fulfilling your life.
What are you currently doing to maintain/grow your net worth?
We are at a point in our career where our income far exceeds our expenditure and we save most of our income.
Do you have a target net worth you are trying to attain?
Not really.
We moved overseas so that we can be professionally engaged and yet do the things that we are interested in such as traveling, arts, entertainment. Moving overseas has made it much easier for us take vacation and visit places and do things that we want to do.
What are your plans for the future regarding lifestyle?
We are not sure retiring early and staying home is what we want to do. Right now, we are both enjoying our work and leisure activities.
When work becomes a chore, we might hang it up.
Is there any advice you have for ESI readers regarding wealth accumulation?
Education and sensible lifestyle!
Behavioral economists will tell you that it is not the intensity of experience, rather the frequency of experience that contributes to happiness. In other words, the inexpensive camping trips is likely to give you just as much happiness as an overseas trip. You can afford more camping trips.
Research shows that happiness increases with income up to a point beyond which no amount of money brings you more happiness. In the U.S., this number is $60K/year for a family of four.
We did not accumulate wealth because we set out to accumulate wealth. We got lucky….our parents stressed education, we got good jobs, and the rest took care of itself.