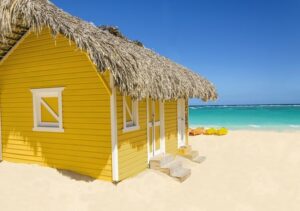 Here's our latest interview with a millionaire as we seek to learn from those who have grown their wealth to high heights.
If you'd like to be considered for an interview, drop me a note and we can chat about specifics.
This interview took place in June.
My questions are in bold italics and his responses follow in black.
Let's get started…
OVERVIEW
How old are you (and spouse if applicable, plus how long you've been married)?
I am 46 years old and my wife is 45 years old.
We have been married for almost 19 years (3 weeks away). From what I've read, I need to find her something bronze this year.
Do you have kids/family (if so, how old are they)?
We have three children.
Our oldest is 17 and will be starting her senior year in the fall, the middle one is 15 and starting her sophomore year in the fall, and our son is 12 and starting 7th grade.
What area of the country do you live in (and urban or rural)?
We live in the suburbs of a large city in Texas.
What is your current net worth?
$2,401,178 according to Personal Capital as of early June.
What are the main assets that make up your net worth (stocks, real estate, business, home, retirement accounts, etc.) and any debt that offsets part of these?
Cash $142,066 for 6% of total.
Company stock (RSU and ESPP) $259,254.58 for 11% of total.
Roth IRAs $332,770 for 14% of total.
Taxable brokerage $335,940 for 15% of total.
Tax deferred (401k and IRA) $782,223 for 34% of total.
House $471,000 for 20% of total.
Not included in my net worth calculation are the kid's 529 plans. We have one setup for each of them that each have roughly 85k. They each have another 529 that my parents setup for them that has roughly 60k.
I include our house in the calculation because we will at some point in the future sell it to purchase our next house after all of the kids have moved out and we no longer need this space. Perhaps we will end up like ESI and decide to stay in the larger house and just fill it up with cats.
We have no debt outside of two credit cards that are paid off monthly.
Cars have been purchased outright since the mid 2000s.
EARN
What is your job?
I am Technical Solutions Architect with a large networking company.
My current role is on the sales side of the house with a large lean toward the technical. I still get to play with all of the equipment, demo it to customers, but get paid like a sales guy when someone buys. It's the best of both worlds for me.
I've been at the company for almost 14 years and plan on staying until I retire and walk out the door.
What is your annual income?
My base salary is $142,569. With my role on the sales side, my total compensation is done with a 75/25 split. Base salary is 75% and commission is 25% so if we hit 100% of our sales goals, my total pay for the year would be $190,092.
Total pay can really jump when we go over 100% of our goals. For each percentage point below 100 that we hit, I make $475, but once we are above 100, I make a little over 5 times that much of $2471. The best year I've had since being in sales, I made 90k in commission.
Tell us about your income performance over time. What was the starting salary of your first job, how did it grow from there (and what you did to make it grow), and where are you now?
It's strange the things you can remember from so many years ago. I started working at Kroger when I was 16 and made $3.80 an hour. Within a couple of weeks, I was promoted to a cashier AND the minimum wage jumped to $4.25. I thought I had it made back then.
The ssa.gov website paints a nice picture of earnings through the years:
1991 — $4,026.00
1992 — $2,853.00
1993 — $2,433.00
1994 — $5,436.00
1995 — $12,171.00
1996 — $13,628.00
1997 — $12,819.00
1998 — $34,535.00
1999 — $46,315.00
2000 — $77,210.00
2001 — $63,120.00
2002 — $68,763.00
2003 — $66,328.00
2004 — $66,592.00
2005 — $97,871.00
2006 — $112,360.00
2007 — $102,527.00
2008 — $124,742.00
2009 — $121,820.00
2010 — $140,314.00
2011 — $153,811.00
2012 — $152,014.00
2013 — $152,981.00
2014 — $158,442.00
2015 — $167,810.00
2016 — $206,687.00
2017 — $221,369.00
2018 — $201,069.00
2019 — $179,531.00
Crazy to think that I've earned over 2.7M during my working years so far.
The first big jump from 1994 to 1995 is when I went from being a pizza delivery driver to an assistant manager of a couple of different pizza places.
The next jump from 1997 to 1998 is when I got out of the service industry and into a telecommunications job with Williams Communications.
1999 through 2001 I had moved to a different telecom position and was working a ton of overtime. I believe my base salary during that time was 38k.
2001 through 2004 was very stagnant with telecom companies dying off by the hundreds.
2006 is when I started with my current company, and things have gone well salary wise since then.
What tips do you have for others who want to grow their career-related income?
I have a couple of tips that I have used through my career.
The first is find a mentor early on. Bounce ideas off of this person when you are thinking about making a big change. They might not tell you what you want to hear, but I always believe that it is better to have more information to make a decision than less.
As you get to the latter part of your career, look to become a mentor. Working with people 15-20 years younger than you will give you a different perspective.
My second piece of advice is finding something you're good at and that you like doing. Luckily, I happened to fall into the telecommunications world years ago and found out that I liked it and am good at what I do.
My bonus tip would be to ask for a raise if you deserve it. This is how I got my last raise and promotion. My boss said that almost no one ever asks directly for a raise, but it worked for me.
If you think about it from the company's perspective, it is in their interest for you to keep working for the same amount as long as possible. You are the CEO of your brand and have much more interest in receiving more money than your company has in paying it. So ask for it!
What's your work-life balance look like?
My work-life balance is great these days.
I have had the ability to work from home for many years now but have never taken the opportunity to do so. The Covid-19 virus has forced me to work from home for the last 13 weeks, and I've been loving it. Once things have loosened up and the office is open again, my plan is to work from home 2-3 days a week.
At this point in my career, I have stopped working those 50+ hour weeks. Let the young kids do that, and I will stick right at 40 hours. Sometimes I feel as though I don't work enough, but the boss is happy with what I'm doing which makes me ok with it.
I am able to make gymnastics meets, band concerts, my wife's roller derby games, and even find the time to get to play ultimate frisbee a couple of times a week.
Do you have any sources of income besides your career? If so, can you list them, give us a feel for how much you earn with each, and offer some insight into how you developed them?
We have no income outside of what I earn from work.
Dividends and capital gains are automatically re-invested.
SAVE
What is your annual spending?
From 2017 until 2019 we are spending close to 100k to 105k a year.
Through May of 2020 we are at 44k which looks to put us around the 100k by December.
What are the main categories (expenses) this spending breaks into?
15.5k home related expenses. This includes property tax of 10k and utilities of 5.5k a year. No mortgage.
5.5k for home and auto insurance. Adding in that first driving age child was expensive.
40k on credit card 1
3k in cash withdrawals
3k in paypal
10k in gift cards purchased through a program for my daughter's gymnastics team that donates various percentages back to the team.
5k in quarterly taxes to the IRS
18k on credit card 2
I don't go through categories on the credit cards because it would drive me crazy to do so. There are plenty of spots where we could cut back and a lot of those will happen once the kids are out of school and sports related activities. Somewhere in those numbers is at least 12-15k of expenses for gymnastics and high school marching band.
Do you have a budget? If so, how do you implement it?
No budget written down.
My wife and I talk about any kind of larger purchases probably 200 and above.
When we first got married, I was the one that handled all of the money stuff. After I accidentally made extra payments on some things, my wife took over, and I haven't had to worry about paying the bills.
Over the last few years I have started keeping track of our spending, and it has been very consistent.
What percentage of your gross income do you save and how has that changed over time?
Since my gross income changes year to year with commissions, I'm going to use the average over the last 4 years of $202,164.
Using that number, we are saving right at 30%.
$13,000 for our Roth IRAs
$10,000 for ESPP
$9,100 for 401k
$28,800 into the taxable brokerage
The $9,100 for the 401k is 4.5% of my salary and doesn't include the company's match. That percentage is just the max that my company will match, and I decided that I needed to get more money in the taxable account if I plan on retiring at 52. I take the extra 9.5% and move it to the taxable account each month.
What is your favorite thing to spend money on/your secret splurge?
I really wish I had something cool for this answer, but I just don't.
Any big trips that we have taken in the last 10 years or so have been large family events where we haven't shelled out a dime. I know that we will want to visit many countries in Europe once I've retired, but that is a few years away now.
I do know that I will be buying a motorcycle in the next few years. My wife and I both used to ride pre-kids — she on a Honda CBR 929RR and me a Yamaha YZF R1. I'm currently trying to choose between a Yamaha MT-09 and Kawasaki Z900. If there are any riders reading this, what are your thoughts on those bikes, or should I be looking at something else?
INVEST
What is your investment philosophy/plan?
For the last 3 years or so it has been the basic 3 fund philosophy. I put money into a total market fund or S&P 500, total international market, and total bond. Prior to that it was very haphazard.
I got focused after finding FIRE blogs and reading them cover to cover. I discovered that in this area, the easy and simple way is the best for me.
What has been your best investment?
This is going to sound sappy, but I would say that it would be finding the right lady to marry.
She was the one that first introduced me to Fidelity and made me start a Roth IRA and putting money into a 401k. She doesn't like to talk about money stuff, but she definitely started me down the path of saving money for our future.
What has been your worst investment?
I have never been a stock picker, so I don't have a story about losing 20k on a stock or anything like that.
The worst thing I have done though is not utilize all of the time that I have had access to for investing.
Back in 1998 when I first had access to a 401k, I didn't use it.
I remember one of the old guys (in his 40s :D) in the office stopped by where I sat with several other young guys and asked us if we were investing in the 401k. I am sure that each of us looked at him strangely because we had no idea what that was. He explained that we could take 3% of our salary and invest it, AND the company would match that number. It's free money he said, and we would be stupid to pass it up. Being 24 at the time, I didn't understand how this would help me, and I only saw that I would be missing that 3%.
The point of the story here is that I was stupid. I was stupid at that job in 1998 and the next job as well in 1999. I didn't start investing in a 401k until 2001 I believe.
I invested in that first 401k for 3 years while at that company and then moved it to Fidelity as a Rollover IRA with around 35k in it. I haven't contributed another penny to that since then, and it is worth 102k today. Compounded interest works, and I kick myself in the butt for missing out on it for 4 years.
What's been your overall return?
I honestly have no idea since I have just recently started looking at all of this information in the last couple of years.
It has obviously been positive, but I would be lying if I threw out a number.
How often do you monitor/review your portfolio?
I look at the numbers in Personal Capital once a day. I don't change anything. I just like to see them go up.
NET WORTH
How did you accumulate your net worth?
My wife and I have been lucky in that we have made a very good living, invested well, and have been gifted much that has made our plans a little easier to obtain.
My wife's grandparents were big believers in education. My wife was gifted with roughly 100k in stocks before she went to college which allowed her to get through school with no loans. It also allowed us to put 100k down on our first home.
Those grandparents continued gifting their grandkids and great grandkids with the maximum allowed gifts under IRS rules each year. These gifts funded the first of the kids' 529 plans and allowed us to put more money to investments.
Enter my father and stepmother who came into a large amount of money due to oil and natural gas wells on my stepmother's family land. They also setup 529s for the kids.
Then came a very unexpected gift a couple of years ago when my stepmother told me that they wanted to pay off our mortgage for a Christmas present. We had about 9 years left with a $130k balance. Needless to say, it was the only time that I have seen my wife completely surprised.
What would you say is your greatest strength in the ESI wealth-building model (Earn, Save or Invest) and why would you say it's tops?
I would say the Save aspect.
I haven't always made as much as I'm making now, but we never felt like we had to keep up with anyone else. Saving money out of my paychecks first has been a priority for many years now.
What road bumps did you face along the way to becoming a millionaire and how did you handle them?
No huge setbacks that I can think of.
I do wish that I had not signed up for my first credit card in college. I got it for the free t-shirt and over the next few years had to dig myself out of 10k of debt. And then had to do it again a couple of years later.
What are you currently doing to maintain/grow your net worth?
We are trending to save more aggressively each year.
Do you have a target net worth you are trying to attain?
$2,424,242.42 (without the house included).
That math works at to a nice 3.3% withdrawal rate for 80k a year. My stretch goal would be 3M.
How old were you when you made your first million and have you had any significant behavior shifts since then?
I believe I was 38 and the second million showed up at 45. No changes in behavior for us.
What money mistakes have you made along the way that others can learn from?
Take advantage of any opportunity to invest when a company is going to match your money.
What advice do you have for ESI Money readers on how to become wealthy?
Slow and steady worked for me.
After reading through almost 200 of these interviews, I have seen that the people with the highest net worth are the ones that run their own businesses. I know that I don't have the drive to make that work. Sometimes it's good to know your limitations.
FUTURE
What are your plans for the future regarding lifestyle?
My plan is to retire when I'm 52.
My last kid will graduate high school that year, and I will hit 20 years at my company. I think it would be nice to take my 7 weeks of PTO and finish out that year.
My wife and I have talked about moving to a beachy area for years. Puerto Rico was high on the list until they got nailed by the last hurricane and earthquakes. At this point we are rethinking our island getaway.
What are your retirement plans?
Financially I think we will be just fine. I had never really contemplated how much dividends and capital gains will help us. The last couple of years we have gotten 35-40k from those which makes me think that my FI number could be lower. If those numbers hold up in the future, then we should be able to pull out less from our investments.
I want to play a lot of Ultimate Frisbee in retirement. Go watch some national tournaments. Learn to play the guitar. Travel. Ride motorcycles. I think about all of these things a lot.
My wife is looking forward to traveling. She would like to visit several countries in Europe that she has not been to and revisit some others.
We also have some friends in Australia and New Zealand that we would like to visit.
Are there any issues in retirement that concern you? If so, how are you planning to address them?
Just the big one of healthcare. I'm hoping that the US government will grow a pair and work to actually drive down prices of our healthcare.
Even if things stay the same, I think we are good.
MISCELLANEOUS
How did you learn about finances and at what age did it "click"?
Things started clicking for me after reading ESI and Physician on FIRE. I believe I was 43.
Who inspired you to excel in life? Who are your heroes?
I always admired my Dad's work ethic.
He owned a small office machine repair business for probably 30 years or more.
I don't think I have ever seen someone work as hard as he did throughout those years, and I didn't think I would ever see him retire. He finally did though.
Do you have any favorite money books you like/recommend? If so, can you share with us your top three and why you like them?
I just finished my first money/retirement book by Fritz Gilbert "Keys to a Successful Retirement: Staying Happy, Active, and Productive in Your Retired Years
". It was a good read and leads me to believe that we will be all right in retirement.
Any suggestions for other books?
Do you give to charity? Why or why not? If you do, what percent of time/money do you give?
We don't donate money often because I'm always worried that charities use it more for administrative costs than actual help.
I have donated blood and platelets for 15 years and am proud to say that I have given 8 gallons so far.
Do you plan to leave an inheritance for your heirs (how do you plan to distribute your wealth at your death)? What are your reasons behind this plan?
I don't think there is any way that we will spend all of the money that we have. I know that there will be more money from our parents after they are gone.
Everything will be split evenly among the kids, but how exactly that is done will depend on how the tax laws are looking many years down the road.