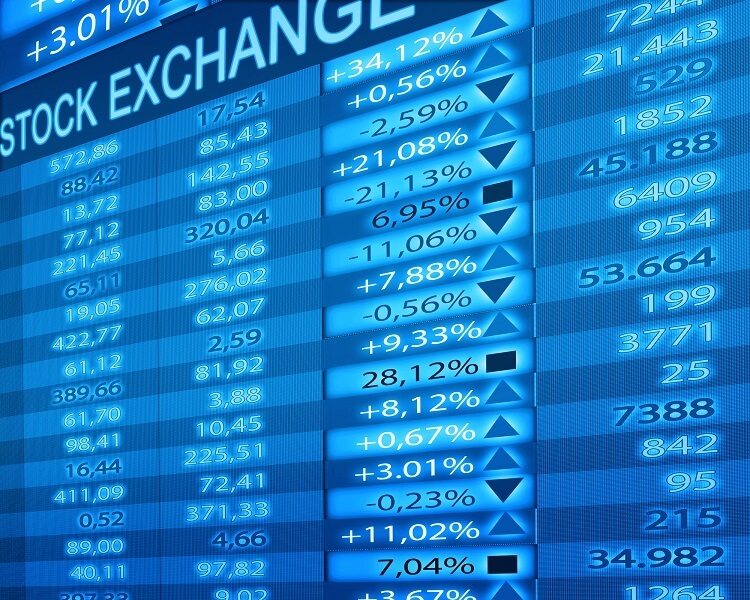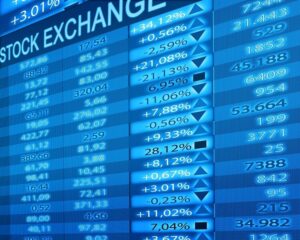 You might have noticed that I don't usually list my exact stock market investments. I usually say something general like "I invest in index funds."
That's mostly because I don't claim to be an investing expert and don't want someone to mindlessly copy what I do. Simply repeating my actions without considering the many issues related to a person's specific circumstances may or may not work out.
That said, I do get questions now and then about what I've invested in, so I thought I'd address that today.
As I share my background, one caveat is that my investments have not been as noted below since day one. It took me a some time and many mistakes to finally come upon a plan I wanted to commit to.
I had to go through the I-know-better-than-everyone-else phase where I picked individual stocks. I followed that up with the mutual-funds-are-better-so-why-not-invest-in-30-of-them phase. It was an administrative mess.
That said, I was roughly in the investments noted below for 15 years or so. There were my primary growth investments which drove my investing results for so long.
Eventually I expanded my investments to include real estate, dividend stocks, private loans, etc. but for the bulk of my investing history the only thing I held is what's detailed below.
If I had to do it all over, I would have diversified earlier, but it all worked out and that's for another post anyway. Today, I just wanted to share the specifics of what I've meant when I say I invest in "index funds."
The Three-Fund Portfolio
Once I worked through all my investing issues, I hit upon a concept that was both simple and effective.
It's called the three-fund portfolio and the best I can tell the concept was born somewhere in the late 90's.
What is the three-fund portfolio? Let's review some sources for a few definitions…
The book The Bogleheads' Guide to the Three-Fund Portfolio: How a Simple Portfolio of Three Total Market Index Funds Outperforms Most Investors with Less Risk
gives a high-level overview from the preface as follows:
I often am asked, "What's so special about the Three-Fund Portfolio?"
The answer is simple: By owning just three low-cost total market index funds (Total U.S. Equity, Total U.S. Bond, and Total International Equity), investors have historically outperformed the vast majority of mutual funds over time.
Sounds pretty sweet, right?
For a slightly different take, The Bogleheads forum defines it as follows:
A three-fund portfolio is a portfolio which uses only basic asset classes — usually a domestic stock "total market" index fund, an international stock "total market" index fund and a bond "total market" index fund. It is often recommended for and by Bogleheads attracted by "the majesty of simplicity" (Bogle's phrase), and for those who want finer control and better tax-efficiency than they would get in an all-in-one fund like a target retirement fund.
There is no magic in the number three; the phrase is shorthand for a style of portfolio construction that emphasizes simplicity, and is related to lazy portfolios.
Forbes defines it as follows:
A 3-Fund Portfolio is simply an investment portfolio comprised of only three assets, which are typically low-cost index funds. It is a type of lazy portfolio since it requires very little maintenance on your part.
This means that you can spend less than a couple of hours annually to monitor and adjust your portfolio. That's a small inconvenience for avoiding the cost of having someone else manage your portfolio for you.
Since we've heard the term "lazy portfolio" a couple times already, let's review what that is for a moment.
Here's how The Balance defines it:
A lazy portfolio is a collection of investments that require very little maintenance. It is considered a passive investing strategy, which makes lazy portfolios best suited for long-term investors with time horizons of more than 10 years. Lazy portfolios can be considered an aspect of a ​buy and hold investing strategy, which works well for most investors because it reduces the chances of making poor decisions based upon self-defeating emotions, such as fear, greed, and complacency, in response to unexpected, short-term market fluctuations.
Therefore being lazy is a good thing when it comes to investing! The best lazy portfolios can achieve above-average returns while taking a below-average risk because of some key features of this simple, "set it and forget it" strategy.
And another take from the Bogleheads:
Lazy portfolios are designed to perform well in most market conditions. Most contain a small number of low-cost funds that are easy to rebalance. They are "lazy" in that the investor can maintain the same asset allocation for an extended period of time, as they generally contain 30-40% bonds, suitable for most pre-retirement investors.
In short, a three-fund portfolio is a lazy portfolio that contains three low cost index funds.
The Advantages of Three-Fund Portfolios
So why would you want a three-fund portfolio?
According to The Bogleheads' Guide to the Three-Fund Portfolio
here are the benefits of this strategy:
No advisor risk
No asset bloat
No index front running
No fund manager risk
No individual stock risk
No overlap
No sector risk
No style drift
Low tracking error
Above-average return
Simplified contributions and withdrawals
The benefit of consistency
Low turnover
Low costs
Maximum diversification (lower risk)
Portfolio efficiency (best risk/return ratio)
Low maintenance
Easy to rebalance
Tax efficiency
Simplicity (for investors, caregivers, and heirs)
If you want to dig deeper into what each of these mean, check out the book. It's a very easy read — about 80 pages in total.
The Bogleheads make this list a little more user-friendly with their list of benefits:
Diversification. Over 10,000 world-wide securities.
Contains every style and cap-size.
Very low cost.
Very tax-efficient.
No manager risk.
No style drift.
No overlap.
Low turnover.
Avoids "front running."
Easy to rebalance.
Never under-performs the market (less worry).
Mathematically certain to out-perform most investors.
Simplicity
You get the idea — you select only three funds and you get low hassle, easy management, and high returns (because of the return/cost benefits of index funds). What's not to love?
You Must Set Your Own Asset Allocation
That said, there's a bit more to it than that.
You still need to pick your asset allocation. You'll decide how much goes into each fund type based on your risk profile (which will likely change over time).
The Bogleheads say, "You must decide for yourself what percentage of stocks to hold, based in part on your personal risk tolerance. There are no shortcuts and it needs to be done no matter what investment approach you are using."
They do have suggestions though, as follows:
One traditional rough rule-of-thumb is "age in bonds," or percentage of stocks = 100 – age. This is a conservative rule, and leads to smaller percentages of stocks than Vanguard chooses for its Target Retirement series.
The second decision is what percentage of your stock allocation should be U.S. (domestic) and what should be international. This is a much less critical decision because U.S. and international stocks have similar risk profiles and have similar long-term returns.
In 2010, Vanguard increased the international allocation of its Target Retirement and LifeStrategy funds from 20% of the stock allocation to 30%, and increased it again to 40% in 2015.
If you want a bit more guidance, Vanguard actually has an asset allocation tool to help you decide your best mix.
A Vanguard Three-Fund Portfolio
Since I'm a Vanguard guy, my three-fund portfolio would feature Vanguard funds.
A Vanguard three-fund portfolio is generally defined as using the following funds:
Vanguard Total Stock Market Index Fund (VTSAX)
Vanguard Total International Stock Index Fund (VTIAX)
Vanguard Total Bond Market Fund (VBTLX)
If you use Fidelity, Schwab, or any other of the major brokers, here's a list of what generally comprises a three-fund portfolio with each of them.
Do You Need Both Domestic and International Funds?
Before I go further, I need to note that there's debate on whether you need both of the first two funds or simply the first one (thus making it an even simpler two-fund portfolio).
The leading proponent of only two funds is J.L. Collins who wrote The Simple Path to Wealth
. His main reasoning is as follows:
Since almost every other allocation you come across will include an international component, why doesn't our Simple Path? There are three reasons: Added risk, added expense, and we've got it covered.
He then details these as follows:
There is unnecessary currency risk associated with owning international company stocks.
International funds generally have higher costs. As I write this, the expense ratio for VTSAX is 0.04% while for VTIAX it is 0.11%.
You get international exposure from owning U.S. stocks since much of the sales from U.S. companies come from international markets. Also, the thought that U.S. and international economies are fairly independent of each other is not true — there's such a close-knit relationship that the old thought of owning international stocks because they are not correlated with U.S. stocks is hogwash.
I'll let you decide which you prefer. I have seen intelligent people argue for both sides of the issue, so there's no right answer in my mind.
What I've Done
Once I started to get my head on straight about investing and learned about the three-fund portfolio, I decided I wanted to follow that strategy with a few adjustments.
In addition, I am fairly aggressive and have a high investing risk tolerance. This may be a surprise for some since I'm generally more conservative, but for whatever reason I'm more open with index fund investing.
Given that, here's what I did:
I liked having both U.S. and international companies, so I opted for both.
I was not a fan of bonds (never have been), so I had a small percent of bonds initially, then eliminated them altogether eventually. I realize this is a riskier strategy and was/am willing to live with it.
I also liked a bit broader exposure, particularly to smaller companies with growth potential.
Given this, here's where I've ended up with my investments today, which is a close proximation of what they've been like over the past 15 years or so:
Vanguard Total Stock Market Index Admiral (VTSAX): 75.3%
Vanguard Total International Stock Index Admiral (VTIAX): 14.3%
Vanguard Small Cap Index Admiral (VSMAX): 10.4%
A few thoughts on this:
This is my mix based on my risk tolerance and goals. This is not meant to be a suggestion of what anyone else should do.
This mix has performed quite nicely over the past 15 years. And it's much easier to manage than the mutual fund hodge podge I had early in my investing career (when I thought I knew it all but didn't really know much).
As for now, I'm letting this ride. I don't see much that I'd want to change, though you might persuade me otherwise.
The percentages are for my index fund investments only. In addition to these we hold real estate, invest in private loans, have a good amount of cash on hand, and own a bit of silver. We also own dividend stocks now (added recently).
Anyway, those are my thoughts on the three-fund portfolio as well as my spin on it.
Anyone else use something similar? Or perhaps you hate the three-fund portfolio. Let me know in the comments below.