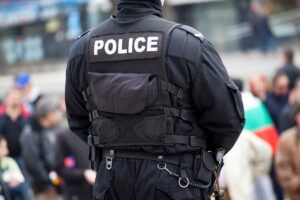 Here's our latest interview with a millionaire as we seek to learn from those who have grown their wealth to high heights.
If you'd like to be considered for an interview, drop me a note and we can chat about specifics.
This interview took place in August.
My questions are in bold italics and his responses follow in black.
Let's get started…
OVERVIEW
How old are you (and spouse if applicable, plus how long you've been married)?
I'm 37 and my wife is 31.
We've been married six years, been together 10.
Do you have kids/family (if so, how old are they)?
We have a three year old and another one due in a few weeks!
What area of the country do you live in (and urban or rural)?
We live in the suburban Midwest, minutes from a large city.
What is your current net worth?
We're currently at $1.1 million.
What are the main assets that make up your net worth (stocks, real estate, business, home, retirement accounts, etc.) and any debt that offsets part of these?
This is broken down as follows:
Taxable Accounts: $385,000
Roth IRAs: $115,000
401k and 457b: $350,000
Fully vested company stock options: $60,000
Aside from my wife's stock options, the rest of our investments are split 80/20 stocks/bonds using total US market index funds. We try to hold all our bonds in our Roths and tax deferred accounts.
We own our home, which is currently valued at $230,000
We have no debt, cars and house are paid off.
Not included in our net worth is my pension, which I will cliff vest in less than 7 years from now. It's linked to CPI and includes health insurance benefits.
I value it at roughly $1.2 million.
It's well funded; according to this and other factors, it is likely I will be able to depend on it if I stick around that long.
EARN
What is your job?
I work full time as police officer in a low-level supervisory role on a large metropolitan agency, currently in more of an administrative/analytical function.
My wife is an engineer, working part time.
What is your annual income?
I make about $90K a year, and my wife makes $60K.
Tell us about your income performance over time. What was the starting salary of your first job, how did it grow from there (and what you did to make it grow), and where are you now?
My current career is a story of increasing my hourly wage while deliberately decreasing my hours worked. My agency considers us salary employees, but for practical purposes we're hourly. We're required to work 40 hours, and anything beyond that is overtime.
We also have collective bargaining through a quasi-union like entity. This is a mixed bag as this insures we have regularly stepped salary increased linked to seniority, but has all but eliminated performance-based compensation outside obtaining overtime.
I started out at just under $40K almost 13 years ago, and within three years my salary was up to about $60K. This was purely due to early seniority salary increases that taper off after first few years. At about this time I volunteered for a tactical unit, which was a corollary duty. The overtime associated with this assignment increased my annual pay between $10-15K.
Shortly after making it on to the tactical team, I became a Detective in a unit assigned with the apprehension of murder and robbery subjects. This also increased my salary by another $10-15K a year due to overtime. This was great money, but I was working 70-100 hours a week; both of my roles with my agency were subject to frequent call outs and irregular hours. It was not unusual for me to be called into work due to some emergency incident at five in the morning, then go to my normal job, and then work late on a case until three the next morning.
I worked both positions a few years, and then had the opportunity to go to the full-time element of our tactical unit. Though I lost my detective related overtime, this was quickly replaced by tactical related overtime as our workload was increased due to more frequent violent incidents in our city.
After a few years on the full-time tactical element I was promoted, which increased my annual salary by about $8K. Though the number of incidents remained steady, we were able to develop new systems and practices that gave me the opportunity to work less overtime. I reduced my hours, but my annual pay still hovered around the $85-90K a year due to the promotion related salary increase.
I was then given a major leadership position on our tactical team, which I reluctantly accepted as it again increased my mandatory overtime. I was very reluctant to do this because before taking the leadership position I was working 50-70 hours a week, with a highly irregular unpredictable schedule, and knew I was approaching burnout.
I felt a duty to take the position because of my rank; there were no other eligible people in our unit to take it. Though the position could have been left open, this would have caused major systemic issues during tactical incidents that would have increased the risks to all parties involved. I held the position for about a year, during which I made almost $100K due to increased overtime, and quickly got to burnout.
When a few more coworkers were promoted and then became eligible to take my position (our agency has little control over promotions, as they are conducted by a third party in order to insure diversity and inclusion), I transitioned off the tactical unit and moved to my current administrative function.
During my last few years on the tactical unit, our union like entity negotiated for salary increases, so by the time I left I was making a base salary of $85K. The other $5K which leads to my current $90K income comes from minimal overtime, as well some moonlighting I do which I'll discuss in another section.
I was fortunate to have some GI bill left over after completing my undergrad; this leftover paid for a Masters in my field. I completed this while working on the full-time tactical unit, and the extra degree helped me get into my current administrative position. This position is primarily concerned with various types of crime analysis and budget tracking.
What tips do you have for others who want to grow their career-related income?
My career mobility and subsequent opportunities have been greater than my peers. I attribute this partially to luck, but also to frontloading large amounts of work early in my career.
Volunteering for challenging assignments, then working hard at them as well as seeking out field related education helped me build a good reputation which continues to open other doors.
What's your work-life balance look like?
Right now it's pretty good. After working so much earlier in my career, I've tried to keep things more reasonable and focus on family time. Having accumulated a decent net worth gives me confidence that our family is relatively financially secure, and I have little motivation to work long hours again just to add more to the pot.
For the last couple years I've rarely worked more than 40 hours a week. While I was on call for the tactical unit and detective team I was tied to my phone, and required to immediately respond to calls, texts, and emails at all hours with little respite. This has now made me very disciplined about refusing to check my phone outside of work hours since this is no longer required.
I've also been abundantly clear with my superiors that I will be unreachable unless the city is literally on fire (which has only happened once so far!). I'm proud that I've been able to stick to that.
Do you have any sources of income besides your career? If so, can you list them, give us a feel for how much you earn with each, and offer some insight into how you developed them?
I moonlight doing executive protection (this is legally allowed in our jurisdiction, and actually encouraged by our City to try and make up for the lower than normal staffing of our agency). An associate asked me to help his company with this because of my tactical experience and reputation.
This is a pretty minimal commitment of which I'm highly compensated for, at least when compared to my normal overtime rate. The few hours I put in a month easily make up the other $5K annually, even with taxes taken out. Many of the other cops who work part-time for this company make an additional $20-30K doing protection work on top of their day jobs, but they earn this by working much more than me.
My priority is to spend time with my family, so I have little desire to work at that pace again. I'm also not tempted to try and earn this extra income because our current financial position is relatively secure, and we're at a place where additional money is not worth the time. Frankly I do this side gig because my current administrative position is boring compared to my previous positions; it's nice to keep a toe in the water of the tactical world. If I leave my day job before I vest in my pension, I could see doing this more.
A few months ago, I also started receiving about $15K a year (tax free!?) from the Veterans Affairs (VA) for a service-connected disability. This amount of extra income has been surprising.
I'd ignored some medical issues that were a direct result of a military deployment to Afghanistan before I became a cop, largely because I was so busy with work and stupid bravado. When they finally refused to be ignored, I found that treatment would involve considerable expense.
Earlier this year I had the time to navigate the byzantine bureaucracy that is the VA and applied for benefits which would cover this treatment. I assumed the compensation would be less than a quarter of what I ended up receiving and didn't consider it much since I was just trying to get the VA to pick up the tab on medical care. I believe this amount will be reduced in the next few years, as hopefully treatment will mitigate my health issues.
I'm told that they won't ever completely go away, so it's likely that when I'm reevaluated, I'll still receive some reduced compensation. For this reason, I do not factor this extra income into our normal budgeting.
SAVE
What is your annual spending?
We spend about $43K a year.
What are the main categories (expenses) this spending breaks into?
Last year this roughly broke down as follows:
$12,000 for full time day care.
$7000 for everyday expenses, such as restaurants, fuel, clothes, classes, and gifts.
$5000 for medical expenses
$4500 for groceries.
$3900 for bills; property taxes, HOA, utilities, insurance, etc.
$3000 for hobbies
$2500 Home projects/improvements
$2000 for pet related expenses; food, toys, and medical care
$1100 for child related expenses; activities, clothes, gifts, accoutrements, etc.
$1000 for entertainment/date night
$700 for vacation; actually spent $2000 but used credit card rewards to cover the other $1300
We save about $2400 a year for possible bigger home related expenses, such as appliances or windows. We invest everything else.
Do you have a budget? If so, how do you implement it?
We do have a budget. We use YNAB; We each input our separate incomes, then we each divide them into various separate and combined categories.
For example, we have combined categories for things like groceries, daycare, and bills, but keep separate hobby and spending money categories. This seems to work well for us, as we don't have disputes over what either of us spend, and it keeps us motivated to try and save as much as of our individual income as we can.
My wife goes through our budget every month, and updates a spreadsheet that shows our individual incomes, expenses, and savings. We then calculate our savings rates, and budget our income for next month's categories.
We've been doing this since before we got married, and we really like it. My wife does a phenomenal job staying on top of this, and I consider myself very fortunate that she loves crunching numbers.
What percentage of your gross income do you save and how has that changed over time?
We save about 70% of our gross income. This has decreased from about 80%.
Years ago, we got really caught up in saving as much money as possible. We both were natural savers, and aspects of the FIRE movement really resonated with us. We then started cutting as much as we could and were surprised that our quality of life stayed about the same.
I was highly motivated to at least obtain the capability to leave my job as soon as I could, as I was pretty stressed out with the relentless pace at work. I cut my spending even more to try to achieve this goal, but eventually realized I'd gone too far along that path. I then intentionally started adding spending back in on things that brought some lasting value in my life, such as some hobbies I really enjoy.
My wife didn't have this problem, she's always been the more reasonable one. Looking back, I'm glad we use our combined but separate system of budgeting. Though my journey down the financial depravation hole increased my stress, our system kept if from effecting our relationship.
What's your best tip for saving money?
Find inexpensive ways to maintain a healthy self-esteem.
There's so much written criticizing how we spend gobs of money trying to keep up with Joneses and impress people. Figure if there's a lot of people doing something, there's probably a reason for it, even if it's not a positive one.
From what I've read on psychology, and according to my dime store analysis, this is just a natural extension of our basic human need for belonging. If your try to go completely against this tendency without an outlet, I think you're trying to go against our nature as social animals. For me, trying to be a good husband and father, staying in shape, being good at my job, and trying to improve at a skill-based hobby seems to satisfy this need and not require much money.
What is your favorite thing to spend money on/your secret splurge?
Mountain bike related stuff.
I spend way too much time looking for the best accessories and researching gear beyond reason. Think I spent at least 10 hours just determining what pedals to buy.
INVEST
What is your investment philosophy/plan?
I invest solely in passive index funds.
I spent years reading up on various investment strategies and realized I just don't care enough to take a more active role, nor do I feel like dedicating the time over the long term. I think I'm reasonably intelligent, but I don't think I can beat the people who've built their lives around investing.
I'm happy to focus on what interests me while my investments keep pace with the overall market.
What has been your best investment?
VTSAX.
What has been your worst investment?
I used a robo-investor when I first started investing. I was dazzled by the automatic tax loss harvesting capabilities and didn't realize how simple this was to do manually.
I paid the extra fees for years, basically for a shiny website.
What's been your overall return?
About 12%.
How often do you monitor/review your portfolio?
I take a quick look at everything each month and do a rough review to make sure the allocation is where I want it.
NET WORTH
How did you accumulate your net worth?
I consistently saved a high percentage of my income.
I've never inherited anything or made any phenomenal investments. Just kept plugging every free dollar into index funds after paying off the house.
What would you say is your greatest strength in the ESI wealth-building model (Earn, Save or Invest) and why would you say it's tops?
My greatest strength is saving. I must be clear; I believe I'm a natural saver. Before I met my wife, I was not tracking my expenses, but I would notice that every month my bank accounts kept getting bigger without any effort on my part.
Much of my current financial success has been due to the snowball effect of this tendency to save. In my early 20's I deployed to Afghanistan for over a year with the military as an enlisted man. I made about $45K that year (tax free-combat zone!), and while deployed only spent about $1K since my housing (or lack thereof) and food (ditto) were covered by the military.
When I returned stateside, I watched my peers use that money to put down payments on expensive cars and other toys. I bought a compact car and a cheap dirt bike, then figured I could live off the rest while going to college on the GI bill.
Though now I wish I had invested that money, this lump of cash helped me later on. After graduating college, I was hired by my current employer, and still had most of this cash left over. I kept saving basically on auto pilot. Luck lead me to buy my first house at a discount in '09, and I even received a tax credit meant to stimulate the housing market.
A year after the house purchase I met my wife, who suggested I read some Dave Ramsey. By then I had over $60K just sitting in a savings account. I quickly put this cash toward paying off my house, and within a few more years of saving I paid off the rest of it. I spent those years reading as much as I could about investing; to try and figure out what I should do with all the extra money I seemed to have every month. At the same time my wife showed me the merits of tracking money, which helped me to intentionally save even more.
Looking back, much of the above was due to pure luck, and my natural tendency to save. Though there were multiple points along the way where it would have been greatly advantageous to start investing earlier, I think my lack of doing this was at least balanced out by my savings habit. I'm thankful that I met my wife who got me started down the investing road, and I'm very thankful she's as much as a natural saver as me.
What road bumps did you face along the way to becoming a millionaire and how did you handle them?
After paying off the first house, I started saving up for the next one so I could buy it outright. I planned on buying it within 1-2 years.
At the time I was using the above mentioned robo-advisor, which recommended I save for such a relatively short-term goal by investing with them at roughly 50/50 stocks/bonds. I had about $40K in there when the market hit a dip, panicked, and sold. Between selling when the market was down, fees, and taxes, I lost nearly $10K. That $10K felt like a huge amount at the time. I kicked myself as the market went back up and learned important lessons about selling during downturns and my own psychology.
I now know that for me, such short-term goals should be kept in cash. The experience has also helped condition me to refrain from selling. This has helped during the most recent pandemic related market issues, which oddly gave me little stress.
What are you currently doing to maintain/grow your net worth?
We continue to save as much as we can while maintaining a lifestyle that makes us happy.
I'm currently researching safe withdrawal strategies, so we'll be better prepared for the next phase of our life.
When kid #2 gets a bit older and we have some more mental bandwidth, we'd like to explore real estate as that seems interesting.
Do you have a target net worth you are trying to attain?
Target net worth seems to be a moving target dependent on child related expenses.
We'd like to have 29x annual expenses (not including our home value) +200K for purchasing a home in a higher cost of living area. We'd also like to have a rough picture of what after daycare expenses look like. We believe this will take a couple years once kid 1 starts public school.
That said, it is reassuring to know that if my employment atmosphere becomes untenable, our investments could cover our basic needs and still maintain a roughly equivalent standard of living with a 75% reduction in projected childcare expenses (I become a stay at home dad).
How old were you when you made your first million and have you had any significant behavior shifts since then?
Looking back, I was 36 when this occurred.
Because of the way we separately track our investments and house value, we didn't even notice it until some months afterwards. When we did, it didn't seem to have much impact as the amount itself seems arbitrary.
Since it's been such a short amount of time, we haven't made any behavior shifts outside thinking "hey, maybe I can do one of those ESI interviews, which hopefully will get more public servants to realize this is possible."
What money mistakes have you made along the way that others can learn from?
Not investing sooner, and the above-mentioned sell order during a dip.
What advice do you have for ESI Money readers on how to become wealthy?
Challenge some of the assumptions of what society suggests is necessary for a "normal" life, and instead determine what actually makes you and your family happy.
Cut out most everything else and use that money to instead fund the ability to have a choice about what you do every day.
FUTURE
What are your plans for the future regarding lifestyle?
Our net worth should allow us to retire earlier than normal. Current conservative projections suggest that we should be able to leave paid work within the next three years, but I'm caught in a sort of golden handcuff scenario. At that point it will only be about four years until I vest in my pension, so it would make the most financial sense for me to keep working and have that redundant source of income available. It would be nice to have that buffer there, the option to inflate our lifestyle down the road, and to deal with unforeseen emergencies.
That said, my profession continues to become more volatile. As I discussed above, we could probably make some adjustments to our lifestyle and I could quit sooner than later.
For now, I'm ok with sticking around, as quitting at this moment feels like abandoning people I care about. We will continue to reevaluate the possibility of me leaving before I vest, but when I'm honest with my financially conservative tendencies, I think it's likely I'll end up staying until I can receive my pension.
What are your retirement plans?
We'd like to move to a higher cost of living area with greater access to outdoor activities.
Though my work is rewarding, I would like to transition to a less demanding lifestyle where I can focus on the kids and perhaps writing.
My wife and I would also like to become more involved in some of the non-profits we work with now.
Are there any issues in retirement that concern you? If so, how are you planning to address them?
I wonder what I'll do to derive purpose in my life. While sleeping in and spending lots of time in the mountains sounds amazing now, sites like this show how important having something beyond hobbies in retirement are.
I've wanted to write more for years and have always enjoyed the process when forced to write for work and school. I'm attempting to muster the discipline to start on this now.
MISCELLANEOUS
How did you learn about finances and at what age did it "click"?
When I was 29, my wife introduced me to Dave Ramsey, and from there I started researching as much as I could from the internet and our library. I was highly motivated due to a work-related incident:
About a decade ago, a co-worker of mine was suspended for six months without pay because of a high-profile use of force incident. Evidence showed he was completely justified, and eventually both a civilian board of review and federal oversight exonerated him. He was given back pay, but that didn't help him for the six months he went without a reliable source of income. I watched as he picked up odd jobs and worked at a department store so he could support his wife and kids. I quickly realized that I could easily be caught in a similar scenario and became extremely motivated to separate my financial security from my job.
Who inspired you to excel in life? Who are your heroes?
My father is a huge inspiration. He gave me a great framework for life by working hard, doing the right thing, and believing in what he does.
He clearly stated his priorities constantly when I was growing up, with family at the top of the list.
He also got me into snowboarding, and a lifetime addiction to adventure.
Do you have any favorite money books you like/recommend? If so, can you share with us your top three and why you like them?
JL Collins' The Simple Path to Wealth
; accurately sums up what I was able to piece together when I first started looking into this topic in a much more coherent format than I could ever produce. Wish I had found his material sooner.
The Snowball: Warren Buffett and the Business of Life
; made it abundantly clear that I did not possess the motivation to become an active investor.
Zen and the Art of Motorcycle Maintenance
; not a financial book, but I read this over and over when I was a kid. It planted the idea that focusing on quality in life could be better than having a lot of stuff.
Do you give to charity? Why or why not? If you do, what percent of time/money do you give?
Not in any great amount. My wife and I both volunteer for non-profits.
Once we are reasonably sure we have enough money to insure we are not a burden to our children in the future, we'd like to start.
Do you plan to leave an inheritance for your heirs (how do you plan to distribute your wealth at your death)? What are your reasons behind this plan?
We are still discussing this. We have the standard contingencies in place if we die between now and our children reaching adult age, but we haven't firmed up what happens afterwards.
Both of us had very little assistance from family for college and in life, and we think this helped us become more independent. We're leaning towards donating everything but will probably wait and see what the world is like as our kids get older.