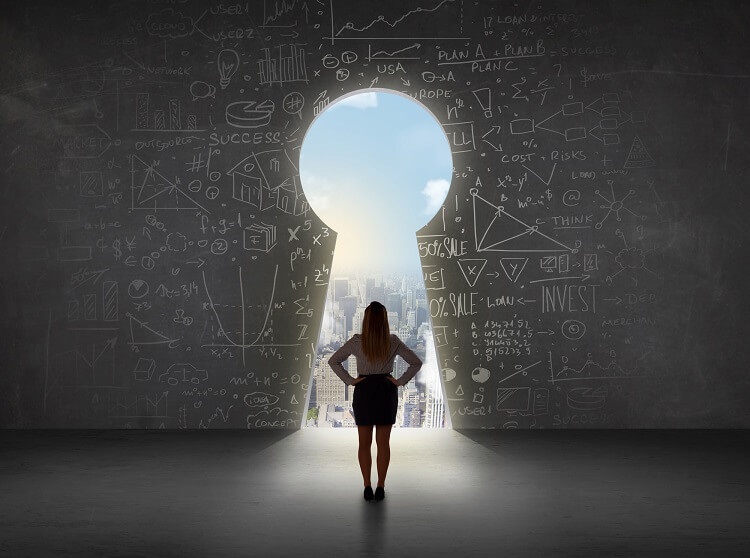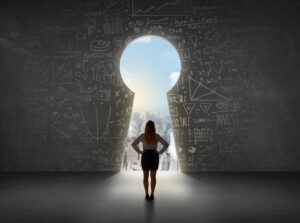 Here's our latest interview with a millionaire as we seek to learn from those who have grown their wealth to high heights.
If you'd like to be considered for an interview, drop me a note and we can chat about specifics.
This interview took place in October.
My questions are in bold italics and her responses follow in black.
Let's get started…
OVERVIEW
How old are you (and spouse if applicable, plus how long you've been married)?
I'm divorced, female, age 55.
I have no children.
What area of the country do you live in (and urban or rural)?
I live in an affluent rural suburb of a major metropolitan city in the Midwest.
What is your current net worth?
About 14M, without considering the valuation of my businesses.
What are the main assets that make up your net worth (stocks, real estate, business, home, retirement accounts, etc.) and any debt that offsets part of these?
Cash 2.2 M
Equities/bonds: 2.1M
Solo 401k plan: 225k
Inherited IRA 15k
Crypto: 1.2M (this has generated the highest rate of return for me in 2020)
Private real estate investments with partners: 4M
Total value of my homes is $4M+. I live in a relatively low cost area where you get a lot of bang for the buck in real estate. (My primary residence is conservatively valued at $2.5M and my secondary residence is valued at $1.25M. I own two other homes that I do not rent out. One is my parents house that I inherited worth about $200k and the other is a tiny bungalow that I paid cash for to live in after my divorce. It's worth at least 100k. I can't bring myself to sell my parents' home just yet. I may sell the bungalow because I don't live there in that area anymore.)
I have no debt at all. All my properties, cars, furniture, jewelry were paid for with cash. I don't consider vehicles, art, jewelry part of my net worth but probably have $500k in these.
I am not quite sure to how come up with a valuation of my businesses. They typically generate 12-15M annually in gross profits.
I would say they are worth $25M on the low end if I sold them. I could be wrong; this is not something I think much about.
EARN
What is your job?
Entrepreneur.
One of my companies does cloud based app development.
I also own online businesses for tech products geared to specific interests.
I create brands/products/services/communities that target millennials as well as people who are looking to save money.
My latest venture is real estate development.
What is your annual income?
In 2019 I earned $2.6M in personal income.
It's embarrassing to write that because I fear ESI readers can't relate to that, but I'm just like everyone else.
Tell us about your income performance over time. What was the starting salary of your first job, how did it grow from there (and what you did to make it grow), and where are you now?
My first job was delivering newspapers in our small town. Can't remember what I made since money didn't interest me then, but I made enough to buy my own clothes and snacks.
My next job was as a dispatcher for a local police department where I made minimum wage. I worked 3-11 pm or 11-7 am while I was going to college. This was a terrific opportunity because I could do my homework as long as I answered the radio when calls came in. It also opened my eyes to the real world.
I eventually became a nurse and earned about $60k a year.
I left the hospital environment and started a very small home health care business. This was the beginning of my fascination with running businesses.
After my divorce I wanted to start fresh. I didn't want to jump into another relationship right away nor did I want to stay in the same area as my ex. So I bought a tiny bungalow with cash I had saved and quit my job and started teaching myself how to code.
I also spent time making connections on social media that would pay off later when I launched my next business.
What tips do you have for others who want to grow their career-related income?
I didn't work my way up a corporate ladder, so my advice is not for everyone.
I took calculated risks. Some of it is just plain dumb luck. You can perfectly plan a business venture out and if your timing isn't right, it's all for naught. If you are like me, you will keep trying.
I'd like to think I made some smart decisions along the way, but the fact is we all think we are better at prediction than we really are.
You can't go wrong by investing in yourself and your talents, whether it be through self learning or formal education.
Tune out others (even family) who aren't as motivated as you. Only you know what you really want to achieve in life and you're the only one who can put in motion what will be achieved. I've found that listening to what others need then delivering what they need plus a bit extra can really pay off.
What's your work-life balance look like?
Ha, I love what I do, but I usually work 7 days a week and often 12-16 hours a day. Not many would do this, and it won't always be this way.
I am NOT complaining. This is why I make what I make. Thank goodness for grocery delivery, Uber eats, and my employees! I haven't met anyone who works as much as I do but I am sure there are people out there who do.
Do you have any sources of income besides your career? If so, can you list them, give us a feel for how much you earn with each, and offer some insight into how you developed them?
I do but I have not included or calculated the income for my real estate investments as we haven't done taxes for 2020.
I also receive a modest amount of royalties annually from books I have written.
SAVE
What is your annual spending?
My personal spending is about $125-150k a year but can vary significantly.
What are the main categories (expenses) this spending breaks into?
Most of this is for property taxes, insurance, utilities, landscaping and other maintenance of my 4 homes. (Mind you these are a rough estimate of averages for last year.)
Property taxes: 47k a year
Insurance: 7k a year
Landscaping: 15k a year
Utilities: 30k a year
Indoor pool and pond maintenance: 7k a year
Food and misc personal: 12k a year
Household staff/security part time: $20k a year
My expenses can vary significantly because I may decide to landscape, remodel, etc, and this year I have about 100k in landscaping alone.
My vehicles are mainly business expenses, I don't dress up for work, and I don't go on vacation. My biggest luxury is my primary residence which is in excess of 10,000 sq ft and it has literally everything I need on site including an elevator and a workshop in excess of 1500 sq ft.
Do you have a budget? If so, how do you implement it?
I don't have a budget.
I grew up poor so I watch the bottom line. I am very grateful for what I have.
As I made more money I got a little lazy in this department.
What percentage of your gross income do you save and how has that changed over time?
I realize that my annual expenses may seem high to most people, yet I save over 90% of my income.
When you earn a lot of money, it's much easier to save. It may help to know I also pay over a million in federal taxes a year. Still shocks me to write those estimated quarterly checks. I remember well when if I had $25 left over in my checking, it was a good month.
What's your best tip for saving (accumulating) money?
Focus on earning it!
Work hard even when no one is looking.
It's much easier to save when you have your immediate needs met.
Take calculated risks.
What's your best tip for spending less money?
Delay immediate gratification.
Wait a week and if you still want it, it may be a good purchase and not one you'll regret. Buyer's remorse usually comes after impulse purchases.
What is your favorite thing to spend money on/your secret splurge?
When I didn't have money, I wanted so much dumb stuff. Now that I can afford most things, I don't want them. Material things don't seem to matter as much now.
When I look at my bank accounts, I do so mainly to set goals for myself, like how to beat my own sales/profit records. Sometimes it just seems like play money and not really mine.
I know many ESI readers love travel, but I got the travel bug out of my system when I was younger.
If I had to pick one thing, it would be real estate. Always looking on Zillow.
I also like original art and the latest tech gadgets.
INVEST
What is your investment philosophy/plan?
I'm going to disappoint most of your readers here because I am still learning about investing; this is what mainly attracted me to your blog.
My "philosophy" is to squirrel away as much as I can for retirement.
I've picked up a little knowledge along the way, I used to keep everything in cash. Some of you will be laughing at that, I know, but no one hands you a manual for what to do when you start making serious money. Almost all the advice I got was geared to sell you something (financial service products) which made me take a step back.
I really had no clue so I just dumped it in a money market account at first. Now I diversify in equities, bonds, real estate and crypto. However I don't think I'll ever get over the need to see a significant amount in cash, even if it doesn't earn much, I know it's there and I can access it quickly if necessary.
What has been your best investment?
Real estate and crypto have been my best investments to date.
What has been your worst investment?
Ugh. FANG aka Diamondback, XOM and a few others.
Other than stocks I would have to say cars, because driving them off the lot results in instant depreciation. Good thing there is that 1079 credit for business vehicles over 6000 lbs. which helps lessen the blow.
What's been your overall return?
10-12% is my estimate but only because of crypto this year.
How often do you monitor/review your portfolio?
Daily now that I manage it most of it myself.
I only keep a small amount with my main bank in their investments division. I also use a roboadviser, Betterment, for a small amount ($100k) just to see what it does compared to what I select.
I use Personal Capital to track everything cause it's free.
NET WORTH
How did you accumulate your net worth?
I made a lot of money by creating one successful business and then I replicated what worked for me when making subsequent businesses. Some of the businesses came about organically because I listened to what customers wanted and tried to provide "one stop shopping" if you will.
I also tried to own everything that my business was dependent on. I'll give you an example so I can retain my anonymity but say if you were a landscaper, it would be a good idea to own your own resources like nursery, tree removal business, quarry, sod, and anything you needed so you are not totally dependent on suppliers.
This is what I did. I created businesses and bought out my suppliers eventually or absorbed competitors.
I did inherit a modest house and about $100k but this was after I had become a millionaire.
What would you say is your greatest strength in the ESI wealth-building model (Earn, Save or Invest) and why would you say it's tops?
There is no doubt at all that earning has been what I am best at. I am a very cautious investor and I know I likely keep too much in cash. This may be partly because we were so poor when I was younger.
I should point out I saved enough to buy my bungalow with cash when I didn't earn nearly as much as I do now. So my saving skills weren't all that terrible.
Investing in the stock market was very scary to me, it's not something that came naturally to me at first. Investing in crypto was actually easier for me because of my conviction that digital assets are the future.
I would love to know what readers think I should do as far as investments.
All ESI elements are important if people want security. Diversification is paramount.
What road bumps did you face along the way to becoming a millionaire and how did you handle them?
The bumps have been many. Chaotic childhood, no good role models in my family, spent time in juvenile home, etc. Had a few kind mentors along the way who believed in me and told me I wasn't stupid, that I was smart, and they encouraged me to work hard and tune out the noise.
Got married mainly because I thought I should. 12 years later I was divorced and thinking, who am I? What do I really want to do?
I am one of few women in my main business. I had to learn to be direct, (ok well blunt) to deal with suppliers who think they can pull one over on me, and to deal with competitors/imposters who try to take my customers.
Employees can be awesome or living breathing nightmares, lol. Ditto for customers. Ever had someone hijack your websites or try to direct traffic to their domain instead of yours? I've had to refund $100k because of merchant software mishaps. Equipment failures, you name it. All kinds of things go wrong all the time and I've had to learn to adapt on the fly.
I actually love the thrill of it all. Somehow, and I attribute this mostly to sheer luck, I became a millionaire. No one is more surprised than me.
What are you currently doing to maintain/grow your net worth?
I am investing in private equity and developing real estate with partners.
Do you have a target net worth you are trying to attain?
No. Originally I set my target as 5M.
I am now content as long as I have enough money for the rest of my life to live on without worrying where my next meal is coming from or if I have a roof over my head.
How old were you when you made your first million and have you had any significant behavior shifts since then?
I was 49. I don't have time for behavioral shifts. lol
What money mistakes have you made along the way that others can learn from?
I don't like to call them mistakes, but rather learning experiences.
The biggest lesson I've learned is nobody cares as much about your money as you do, and that financial advisors are overrated. You have to oversee anyone who manages your money from your accountant to your bank.
Don't loan money to friends and family and expect to get it back. Just gift them and then no one is uncomfortable. Don't enable them either, or they will never be motivated to help themselves.
Also, everyone has an agenda when you buy/need something. That general contractor is getting kickbacks from the appliances/windows/lights you are purchasing, and your interior decorator is getting a sign up bonus for recommending the general contractor. Most people aren't open about disclosing affiliate or kickback relationships. I prefer to deal with the ones who are upfront on this.
What advice do you have for ESI Money readers on how to become wealthy?
Earn-Save-Invest of course!
The earlier you start the easier it is, but never give up hope. I am proof that success is not immediate and can be attained later in life.
I always knew I would be successful, though it seemed absolutely impossible at times, so my heartfelt advice is to never lose sight of your goal. Maintain your focus, expect to conquer a very bumpy road, and remember it's not too late to start today.
Only invest in what you feel comfortable with, and always save more than you are comfortable with.
FUTURE
What are your plans for the future regarding lifestyle?
I would like to write that I plan to retire and play pickle ball and snorkel in the Caymans, it really sounds awesome, but the truth is I love to work. I love business.
I wake up in the morning and I'm still excited about what I am doing. I plan on working (maybe not quite so hard) as long as my health permits me.
Check with me in a few years and we will see!
What are your retirement plans?
I don't have plans to retire at this time. But if I did, I would be okay barring any world catastrophe.
If I had to retire I would be depressed until I figured out ways to stay productive and contribute meaningfully to society. I can see myself volunteering perhaps mentoring younger entrepreneurs if I didn't work. I will likely stay in the home I have now and not downsize if and when I do retire.
Are there any issues in retirement that concern you? If so, how are you planning to address them?
Health care is always a concern. Whether it be the affordability of medications, access to quality providers and insurance coverage at reasonable rates.
I would like to stay healthy and have a good quality of life. This is why I purchased a home with an indoor pool, spa, sauna and gym.
I also made sure the home was accessible for the future older and less agile me.
MISCELLANEOUS
How did you learn about finances and at what age did it "click"?
Can't state a specific age, because every single year I learn something new.
When I started my first business, my banker recommended an accountant. Then the accountant recommended an attorney who specialized in taxes and business formation. However helpful these folks have been to me, they have not actually guided me on what to do with my finances so I had to basically give myself a crash course by reading online and watching YouTube videos. Two of my favorite YouTubers are Andrei Jikh and Graham Stephen.
Who inspired you to excel in life? Who are your heroes?
I read a lot of biographies as a kid. I knew that one day I wanted to contribute the way those people did, making the world a better place either by invention, serving others or living an exemplary life. I wanted to excel because so many people told me I couldn't.
My aunt told me once, the saddest thing about being an adult is that you can see how children will turn out. She meant me, in a very negative way, and that made an impact on me. I was determined to prove her wrong.
Lots of people are smart and have significant wealth but we always remember the ones who have been the kindest to us when we needed that in our lives. Those are my heroes.
Do you have any favorite money books you like/recommend? If so, can you share with us your top three and why you like them?
I Will Teach You to Be Rich by Ramit Sethi. This book helped me understand why I needed to invest.
I mostly read blogs, like ESI as well as the reader comments, Reddit, and follow YouTube as mentioned earlier.
Do you give to charity? Why or why not? If you do, what percent of time/money do you give?
Yes I do. I typically donate money to charities that I have a personal interest in.
I also have created scholarships at schools I attended and support my local community.
The amount varies and I haven't calculated a percentage.
Do you plan to leave an inheritance for your heirs (how do you plan to distribute your wealth at your death)? What are your reasons behind this plan?
This is something I have been thinking about quite a bit for the last few months. I have no heirs and most of my family has passed away, so it's something that I need to consider differently than most folks.
I plan on taking care of the people who have been loyal to me whether they are my friends or my employees, and I will also be sure to provide for any pets that survive me.
Ultimately I would like to make our world a better place in some small way.