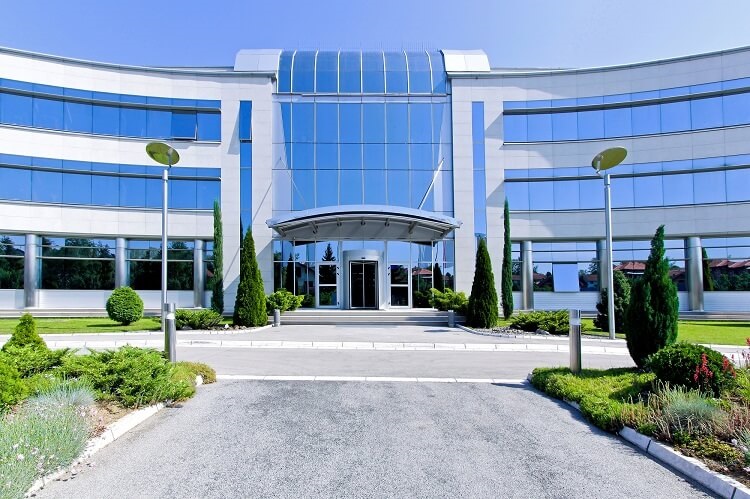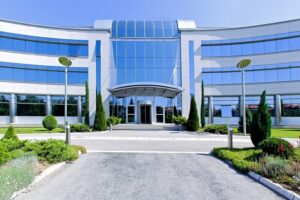 Here's our latest interview with a millionaire as we seek to learn from those who have grown their wealth to high heights.
If you'd like to be considered for an interview, drop me a note and we can chat about specifics.
This interview took place in December.
My questions are in bold italics and his responses follow in black.
Let's get started…
OVERVIEW
How old are you (and spouse if applicable, plus how long you've been married)?
73 and my spouse is 60.
Married 33 years.
I was married for 11 years previously to a college classmate, no children.
As many Vietnam veterans will tell you, we did not receive the most pleasant welcome home. When we went to universities, the professors put us down, in general, as baby killers, and, specifically in my case, identifying us in the classroom. Thus I, and many of my Vietnam buddies married the first girls we went out with. All ended in divorce as I still regularly communicate with those of my buddies that are still alive.
My current wife was married for 11 months to a man who abused her and threatened her nine-month-old son.
Do you have kids/family (if so, how old are they)?
One son, whom I adopted when I married my wife. We tried to have other children, but were not able to.
Two grandsons, 6 and 7.
What area of the country do you live in (and urban or rural)?
Rocky Mountain Region.
We have lived on the same street for 24 years, now owning the house next door as well as our original place. Center of the city.
What is your current net worth?
About $5 million.
What are the main assets that make up your net worth (stocks, real estate, business, home, retirement accounts, etc.) and any debt that offsets part of these?
Residential rental: $625,000 (no mortgage)
Personal residence: $515,000 equity
Commercial real estate: $3,981,000 (after mortgage payoffs, based on current appraised value)
Cars, jewelry, boat, camper, guns: $95,000
Some life insurance: $55,000 cash value
No stocks.
No debt.
EARN
What is your job?
Commercial real estate sales and leasing.
My wife runs our property management firm, handling our own portfolio as well as others'.
What is your annual income?
About $400,000 between me and my wife, including about $18,000 in Social Security.
I was taught to never rely on this as a source of living later in life. I don't, and if it were cancelled, it wouldn't matter.
Tell us about your income performance over time. What was the starting salary of your first job, how did it grow from there (and what you did to make it grow), and where are you now?
Starting salary of my first job goes back to 1962; $0.50/hr. at the first Jack-in-the-Box in Los Angeles County.
I worked in the radio and then tv news business for from $550 per month to $29,000 per year.
I worked in corporate America for only seven years. First year was $36,000 per year; last year was $42,000 per year.
Before, I worked selling suits for $3/hr.
I purchased a newspaper for $250,000 and made about $60,000 per year operating it. I sold it for $250,000 eight years later, but the new owners bankrupted it and only paid $125,000 of what they owed.
I had a staff accountant in our printing business who embezzled from us, forcing us into bankruptcy. This taught me a hard lesson about employees. I haven't had one since.
At our church, my wife and I teach financial responsibility using the Crown Financial curriculum. We tell the students on the first night that no matter how bad they think they are in debt, they will never top our debt. When we declared bankruptcy, we owed $927,000 to various creditors. We paid it all back.
What tips do you have for others who want to grow their career-related income?
Do exactly the opposite of what you see the crowd doing.
They buy $1,000 phones; you stick with the old model until it falls apart. Don't be a sucker for features that you will rarely use. We drive only used Japanese vehicles. Why? Because for many years, their only inroad into the US market was to guarantee quality.
We traded cruises for advertising in our newspaper and thus were able to travel for very little money. We tried to keep vacations simple and cost-conscious. Today, there are many ways to stay with families in small towns in countries around the world.
There are two benefits: you save some money and you learn the culture from the people, not just what is represented in the big cities.
What's your work-life balance look like?
I have always been a hard worker but my faith tells me the proper order of attention in my life is: faith, family and friends.
Therefore, I start each morning with Bible reading and prayer. I pray for my business, my clients and sometimes, even those I don't much care for. I realize that the gifts I was given and the business that comes my way are not to be squandered, but to be used to glorify God.
We try to be good stewards of all that has been given us.
Do you have any sources of income besides your career? If so, can you list them, give us a feel for how much you earn with each, and offer some insight into how you developed them?
Our primary source of income is monthly rental payments from commercial and residential real estate tenants and property management. My sales and leasing also provides about $120,000 per year toward the total.
During the dark days of 2008-09, I added the following sources of income:
I had called a college classmate who said that she now had a good business selling media services to corporations. I would travel to various cities where I was a consultant on her team, teaching executives how to handle tough media questions and interviews. I played the role of the reporter, asking the tough questions and trying to catch the executives off guard. All of it went into a video recorder for playback and study.
Second, I rekindled something I had done as an undergraduate. I edited master's theses and doctoral dissertations. In 1970, a cousin was on the faculty of the school I attended and he paid me $5 for each thesis I edited. At one point, I said, "Bob, I'm not editing these; I'm writing them". He agreed but said it was for a good cause. In 2008-09, I attached myself to a university and began editing graduate level papers, theses and dissertations. At one point, I was making $2,500 per month in this endeavor, enough to make a house payment.
The moral here is to never discount a skill that you have as you may need to pull it out someday.
SAVE
What is your annual spending?
About $200,000 – way too much!
What are the main categories (expenses) this spending breaks into?
Mortgage payments
Groceries
Entertainment
Private school tuitions (I would work three jobs to keep my grandkids out of public schools)
Travel
Recreation
Camping trips
Boating trips
Restaurants
Do you have a budget? If so, how do you implement it?
We had a budget for many years.
My wife manages the money, pays the bills, keeps the spending down.
In our marriage, this has worked out great. I don't have too much interest in money, but I really enjoy working.
What percentage of your gross income do you save and how has that changed over time?
I was shocked to see the other day that we have $119,000 in savings. I had no idea and that's probably a good thing. My wife is great at squirreling money away for a rainy day.
We save very little of our income, but use much of it to pay down debt.
What's your best tip for saving (accumulating) money?
Start immediately.
What I mean is to put $25 per week away on an automatic deduction. Soon, a set of tires is needed and you look at your savings and there's $600 there, money you hadn't even missed.
Each year, increase this by $25 per week; soon, almost any emergency is covered by this savings account.
What's your best tip for spending less money?
The way we've saved the most is on restaurants. There was a time not that long ago when you could get a meal in an average restaurant, let's say Chili's – for $10. Now, you're lucky to get out under $15.
We also drink water at restaurants. We do not order alcohol or sodas. Good for the health, and restaurants' main source of revenue is alcohol. They break even (or a little better) on the food.
Beat the credit card companies: they give you a 25-day loan, interest free. If you pay it off each month, you will have no debt and you will have taken advantage of their short-term loan.
What is your favorite thing to spend money on/your secret splurge?
The only splurging I do is for the future – finances for our family legacy, guns for my grandkids when they get older, vacations in the camper, boating trips.
INVEST
What is your investment philosophy/plan?
I always dreamed of retiring with checks coming at me each month from a variety of sources. This way, if one investment goes sour, there would be others to fill in.
I could retire now, but I like work and today I work as much as I want. However, I only take on difficult and challenging situations in my field.
What has been your best investment?
This is the best investment I have ever heard of after 27 years in commercial real estate…
One day, during the foreclosure period that rocked Colorado in the mid-to-late 1980s, I found a 28,000 sq. ft. retail building at the city's busiest intersection that I could buy for $540,000. It was only 15% occupied. The owners wanted 20% down and were willing to carry the balance at 9%.
I scraped together $54,000 and convinced my dad to do the same. We managed the building for 12 years with increasing income along the way. We sold it for $1.85 million 12 years later.
What has been your worst investment?
One day, a Vietnam buddy in Phoenix called me. He was a successful real estate agent and he told me that if I sent him $50,000 he would double it in six months. This was during 2007-08.
Turns out we were the last ones to pay $445,000 for this nice golf course home. Eight years later, after paying $284,000 in mortgage payments, we sold it for $215,000 and had to bring $35,000 to the table.
What's been your overall return?
Probably 7-8%.
How often do you monitor/review your portfolio?
Often. I'm in the commercial real estate business so I'm involved in it every day.
That's one reason I am not in the stock market. I don't know it and don't have the time to look at it on a daily basis.
NET WORTH
How did you accumulate your net worth?
Always snooped around for the right investments and tried to meet a lot of people who might have deals to invest in. One thing I have done all my life is talk to older men and seek their advice. They don't know if you took the advice or not so there's no backlash, like with your dad.
One night we were attending a meeting for a multi-level marketing company, Consumer Buyline. A guy named Keith Raniere was speaking about his sporting goods company. (yes, this is the same Keith Raniere who was recently convicted of crimes surrounding his multi-level firm Nxivm where he duped women into slavery and mutilation).
In any case, I got up to get some coffee and met a guy who was also bored and we started chatting. He was in a tough business at the time – commercial real estate – and he didn't have much in the way of sales. He told me about the first building which I described earlier. I decided that I and my father would try to buy it.
Then, he sold us two others. We got them for a song and we still hold two of them which still flow cash.
Once we bought buildings, we would fill them up, sell them (not quickly, but only after holding them for years) and then do tax-deferred exchanges into bigger and better buildings. I would say that God guided me into that meeting with the commercial broker and I answered His calling.
What would you say is your greatest strength in the ESI wealth-building model (Earn, Save or Invest) and why would you say it's tops?
We did not earn well until our 50s, but we have invested wisely.
We have stuck with the plan and concentrated on paying down debt.
We didn't start buying boats and campers until late in life. Tents and rented boats were fine up until then.
My wife produces a monthly scorecard for me that shows our debt and how it's going down each month.
It's a combination of the three. But it's the philosophy that is important to learn first and the rest is just filling in the blanks.
What road bumps did you face along the way to becoming a millionaire and how did you handle them?
We faced embezzlement (described earlier), bankruptcy, and failed promises from partners.
We have a strong faith and we sometimes wonder how anyone can make it in this world without a faith.
We have learned to be patient and follow God's word. Remember, in the Bible there are 2,500 passages on money and possessions. Second place? Prayer, about 500 passages. God knew that money could turn us away from Him. Today, money turns us toward Him.
What are you currently doing to maintain/grow your net worth?
We never raise rents dramatically. (Generally, there is no such thing as "the landlord jacked up our rents" – at least not in the small cities). We try to stay under the market in lease rates and that way our tenants don't want to leave.
We try to tightly manage our buildings and care for them. Tenants recognize this. We have never charged a late fee. We stay in communication with them and work things out.
If they don't, we write them a $50 check and wish them well.
Do you have a target net worth you are trying to attain?
Not really. I was shocked to see that it had tripled in the last few years.
Whatever it is, I'll be happy with. I admit I do like the sound of "low eight figures".
How old were you when you made your first million and have you had any significant behavior shifts since then?
No idea. I just didn't reckon things that way. It may have been at age 55, but I'm not sure.
As my father used to say after a national election about his plans for the future, "I put my head down and go to work".
We believe that 90 percent of success in this life involves showing up every day.
What money mistakes have you made along the way that others can learn from?
I've already explained the problem with one employee, but there were others as well.
Thus, I only have a part-time assistant now and she's paid as a contractor.
What advice do you have for ESI Money readers on how to become wealthy?
There are products that men and women buy that definitely lead away from wealth and toward poverty.
For men, it is automobiles. Our twenty-six year old niece and her husband have a very successful business. He drives a $200,000 Bentley; she drives a $125,000 Porsche. They've just purchased a Tesla SUV. They have $100,000 shoe and handbag collections. But, they rent a home – and this is in So. California!
We buy only used Japanese vehicles. For many years, Japanese automakers saw what was going on in Detroit in the 1970s and 1980s and determined that if they made a reliable vehicle, they would be able to enter the US marketplace. It worked. For the most part, our cars are high-mileage cars – I drive a 2006 Honda Pilot with 211,000 miles on it. My wife drives a 2015 Honda CR-V and expects to hold it for at least 10 more years. Our one "new" vehicle is a 2016 GMC pick-up, used to haul camper and boat.
For women, it seems to be clothing and beauty aids. The drive to be stylish can cause huge expenditures on clothing and all the grooming. I tell her often how beautiful she is and that she doesn't need garments and makeup to convince herself.
Align yourselves with a team of advisers with whom you can have long-term relationships. These advisers are: CPA, attorney, financial planner and banker. Pick people about your age so that they don't die and leave you having to find a new relationship.
Ask older men for advice. When I was young, I always talked with older men. Now that I am one of them, I realize that I have gained some wisdom – largely through the mistakes I've made – but no one asks.
Our advice is free and you don't have to follow it. It's not like with your dad, with whom you have history.
The culture values the young who make foolish expenditures and de-values the old who would caution against foolish expenditures.
FUTURE
What are your plans for the future regarding lifestyle?
We are from the West Coast and we go back to visit family a couple of times a year.
As much as we hate California, from where we moved in 1989, family is a strong draw. We want our grandsons to grow up with cousins.
So, we will sell a building and exchange into a home that we will be able to rent part of the year in CA in second quarter 2021.
What are your retirement plans?
We live with six and seven-year-old grandsons. They are our main focus now and probably for the next 10 years or so. We spend all our time trying to get them away from screens and devices.
We did a lot of travel when it was fun to travel. Now, the crazies run most big cities – here and abroad. They wreck them in the name of "caring" or something.
Away from the big cities in the US, there are many things to see. We have a diverse land full of different environments, from the deserts to the sea and everything in between. I urge people to look at this great country of ours.
We like taking care of our health so we will continue keeping active – with sports and exercise. You can play pickleball until age 85 or so. I like the round number of 80 for retirement, though, there's no retirement in the Bible.
Are there any issues in retirement that concern you? If so, how are you planning to address them?
The way the government is spending.
Our grandkids will bear the burden of the debts our politicians have got us into – just trying to buy votes so that they can stay in office.
There are few of them who could earn $174,000 a year on the outside, let alone year after year.
MISCELLANEOUS
How did you learn about finances and at what age did it "click"?
I started several businesses – from selling hot pretzels and frozen, chocolate-covered bananas at the county fairs in Illinois in the summers when I was a student there. I worked as a low-paid ($2.85/hr.) laborer on a construction gang. I worked in a glass factory, making boxes for Coors beer. I worked at the first Jack-in-the-Box in Los Angeles at age 15. I learned then that it was systems that make American business work. If anyone can make a hamburger at home, why would you buy one at a drive-through shack?
In 1981, I and my brother were the 19th franchisee of Mail Boxes Etc. Next door to us, two guys in their 20s were building shelves and racks in their newly-leased commercial space. We visited with them and asked them what business they were in. They said, "making cold-cut sandwiches". We were shocked and wondered why anyone who could make a cold-cut sandwich at home for 50 cents would buy one at a store. Their Subway opened soon thereafter.
Along the same line, who would have thought that people would pay $5 for a cup of coffee that they could make for 40 cents at home?
Who inspired you to excel in life? Who are your heroes?
My father was a hero in the area of business. He served in the Marine Corps in WW2 and he and a buddy from his hometown ran the poker and craps games in the Pacific where they were stationed. They each sent home $8,000 to their mothers. This was enough to buy a home in the 1940s.
Like many of the guys from the Northeast who joined the Marines, they all jumped off at San Diego. Thus, for those like my dad who enlisted on Dec. 8, 1941, they arrived in San Diego in late March or early April 1942. They left 10 ft. of snow and arrived in San Diego looking at palm trees blowing in the warm breeze.
Like many others, they vowed that if they returned alive, they would find a way to move to the West Coast. In the mid-1950s, we did and started in Los Angeles, which was paradise at the time (not anymore, by the way).
My father was always looking for opportunities. He worked in downtown LA in insurance, but he discovered that you could buy an inexpensive residential lot, hire subcontractors and build a home, all while working a regular job.
On the way to work, he checked to see that the subs were on the job, working. On the way home from work, he visited the job site to get the report on what they had accomplished. He sold nine of these homes, making about $5,000 per home – in the 1960s.
When his war buddy asked him if he'd like to partner in a "sticky paper" business, he said ok. At the time, the only label paper manufacturers required cash payments, minimum orders and provided no customer service. My father and his partner changed an industry by allowing 90 days to pay; custom, small orders; just-in-time inventory systems and salesmen who brought donuts to the staff of the label printers they sold to.
Today, the big label companies – Avery and Fasson – follow that model, including the donuts. (By the way, their paper supplier was Japanese and these two hard-bitten Marine veterans whose job it was to kill Japanese just 30 years earlier, now visited Japan regularly to meet with their new colleagues).
This was simply finding a niche, something that big corporations had, but because of their size and bureaucracy, did not respond to quickly as the marketplace changed. This can happen with almost any product.
Do you have any favorite money books you like/recommend? If so, can you share with us your top three and why you like them?
I liked The Millionaire Next Door
by Thomas J. Stanley and The Greatest Salesman in the World
by Og Mandino.
For marriage, which is part of financial success, I like Love and Respect
by Emerson and Sara Eggerichs. My wife and I have taught this series many times.
For small business, I like Michelle Malkin's Who Built That
. After Obama said that if you owned a small business, "you didn't build that" she decided to write this inspiring book. Obama said that because you drove on roads constructed by the city or county that they built your business. This, from a person who had never managed anything in his life. Michelle (Malkin) wrote about many small businesses who with trial and error and fortitude stuck it out to become successful. Small business is hard and is our country's largest employer. They are also the ones being targeted by silly corona regs.
Do you give to charity? Why or why not? If you do, what percent of time/money do you give?
We like to surprise our CPA each year with the amount of money we give to charity. It's about 23% most years.
We tithe with our church, but then add to that with worthy organizations that promote marriage and family.
Do you plan to leave an inheritance for your heirs (how do you plan to distribute your wealth at your death)? What are your reasons behind this plan?
Yes, we have a legacy trust that will allow for its manager to help out our heirs along the way, provided they prove the need and the wisdom of the expenditure that they ask for. We'd like this to go on as long as it can.
Our philosophy is that lump sums destroy families. (Read "Birthright" by Ronald J. Watkins, regarding the wrong way to leave money to your heirs – about the U-Haul Founder and Family.)
So, no one will get anything on the occasion of our passing, without having to prove the merits of the project they want help on.