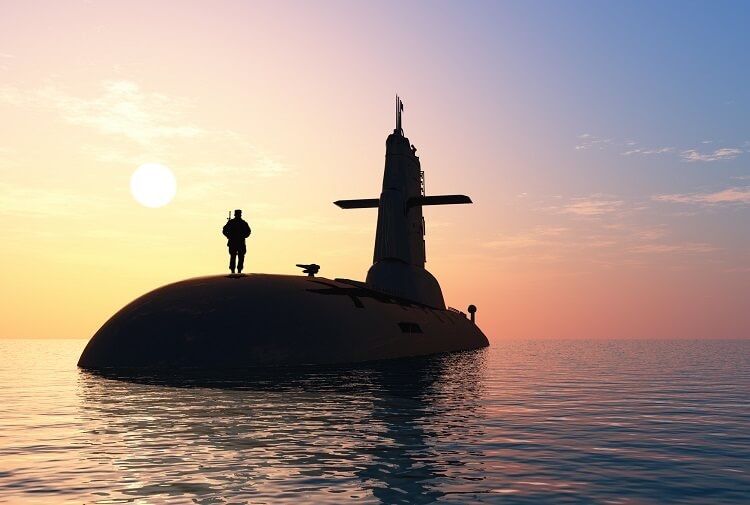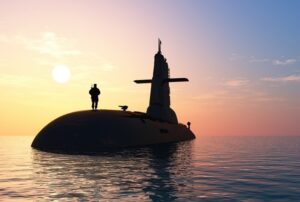 Here's our latest interview with a millionaire as we seek to learn from those who have grown their wealth to high heights.
If you'd like to be considered for an interview, drop me a note and we can chat about specifics.
This interview took place in January.
My questions are in bold italics and his responses follow in black.
Let's get started…
OVERVIEW
How old are you (and spouse if applicable, plus how long you've been married)?
I'm 60 years old and my spouse is a year younger.
We've known each other for 42 years and we've been married for nearly 35 years.
We met during college and then started our careers in different branches of the U.S. Navy. We were at separate duty stations for the next three years, and then we married when I was near the end of my sea-duty tour. After that we were stationed together.
We joke that because of sea duty and deployments, we've only spent 33 of those 35 years together. That joke is more amusing now than when we were in uniform.
Do you have kids/family (if so, how old are they)?
We have an adult daughter and a son-in-law, both in their late 20s. Our baby granddaughter was born in January 2020.
We'd talked about starting a family for several years, and we decided the time was right when I approached the end of my second sea tour. Everything went fine, and our daughter was a fireball to raise. As rookie parents, we were outnumbered and undergunned from the day she was born. With her energy and our dual-military careers, we never expanded our family.
Our daughter went to college on a Navy ROTC scholarship, because apparently she only listened to our happy sea stories. The good news is that she met her spouse on the job. They were attending a course where the students had to study the classified materials inside the training building, and pretty soon those two were studying together.
They were at separate duty stations for the next two years, and they married when they were near the end of their sea-duty tours. They've been stationed together ever since. (And now they have their own sea stories.) She's left active duty but he still has one more sea tour in his future, so pretty soon they'll be telling the same joke.
Our granddaughter combines the most challenging behaviors of both her parents, and we really enjoy spending time with her. We also enjoy hearing our daughter's weekly apologies for the way she was during her younger years.
What area of the country do you live in (and urban or rural)?
We live in Hawaii on Central Oahu in a suburban bedroom community.
It's 30 minutes from the south shore surf and 30 minutes from the north shore surf. It also has one of the state's best public high schools, which is the actual reason we originally bought a home here. We want to spend the rest of our lives in it.
Our son-in-law and our daughter want to return to Oahu after finishing their Navy careers. If their plan works out, our granddaughter will be going to the same schools as her mother… and I'm sure her teachers are looking forward to that!
What is your current net worth?
Four million dollars, although it varies with stock-market volatility.
In October 2020 it was $3.8M, and a month later both the stock market and Zillow went nuts. By the end of the year our net worth was up to $4.1M.
We never saw this coming. We grew up with our attitudes of scarcity, and during the last few years of retirement we've finally made the shift to abundance and gratitude.
What are the main assets that make up your net worth (stocks, real estate, business, home, retirement accounts, etc.) and any debt that offsets part of these?
We're in a transition between real estate and the stock market.
We've owned our home since 2000 and a poorly-performing rental property since 1989, currently worth a combined total of $2M. Our home carries a $600K mortgage.
The rest of our net worth used to be in stocks, with an asset allocation of >95% equities and <5% in spending cash. That includes the $300K cost basis of angel investments which are still in business but have no liquidity.
This year we cashed out half of our equity portfolio and added a third house to the mix. (I've written about that in the "Future" section.) We still have $1M in the stock market. Most of our equity funds are in our Roth IRAs, with $200K in a taxable account.
Here's the breakdown:
$1.2M home (with a $600K mortgage)
$800K rental property
$1.2M third house
$800K Roth IRAs
$200K taxable brokerage account
$300K angel investments (cost basis)
$3.9M Total
EARN
What is your job?
I served for 20 years of active duty in the U.S. Navy's submarine force and reached the rank of lieutenant commander. (That's the equivalent of a mid-level team manager.) I retired to an active-duty pension in 2002 at age 41.
My spouse served for a total of 25 years of active duty (meteorology and oceanography) and the Navy Reserves. She retired as a captain and she'll start her Reserve pension in 2022.
During my 19 years of military retirement I've become an author and a speaker. I've written two books (one with my daughter) and over a thousand blog posts. I'm working on a third book and a new edition of my first book.
I spend a couple hours per day answering questions from my audience and on an occasional coaching call. (Those inspire more blog posts and books.) I also give presentations several times per year at financial conferences and meetups.
What is your annual income?
My pension is $46K/year, and 15% of that is tax-free veteran's disability compensation. Military pensions (and VA disability compensation) have the same cost-of-living adjustment as Social Security.
Our equity investments earn another $20K/year.
The net income from our investment rental property varies at about $15K/year.
That's a total of $81K/year.
My spouse's Reserve pension will start at roughly $78K/year in 2022. For those who are familiar with military pensions, the majority of her pension is based on her years of active duty.
We never saw this coming in 2002: next year we'll have $159K/year of retirement income. Most of that is indexed to inflation or expected to grow with inflation.
Tell us about your income performance over time. What was the starting salary of your first job, how did it grow from there (and what you did to make it grow), and where are you now?
When I commissioned in 1982, my total compensation was $53K/year (in 2020 dollars). Active-duty military healthcare is free.
I served a typical career in the submarine force with the usual milestones and promotions. I made the cut for executive officer but I never got the call, and I finished the final eight years of my career as an instructor and manager at training commands. In 2001 my compensation topped out at $115K/year (in 2020 dollars).
In 2002 I retired to an annual pension of $32K (which is indexed to inflation) and began paying $600/year for military Tricare health insurance.
During the last 18 years, my military pension has risen 40% through its cost-of-living adjustments. That includes three years where the COLA was 0%.
My spouse was on active duty for nearly 18 years before moving to the Reserves. Between my higher submarine pay and her higher rank, our career earnings are about the same.
Our net worth has been driven by our high savings rate and accelerated by an aggressive asset allocation (>90% equities). During our years of service our total dual-military compensation was $2.2M (not adjusted for inflation). The portion we've invested has grown to $4M.
Why yes, I do have a multi-tab spreadsheet with over 40 years of salary and investment data. It's one of the ways that we tracked our progress to financial independence, and it really paid off during the research for this interview.
What tips do you have for others who want to grow their career-related income?
Military careers depend on getting qualified and promoted. New servicemembers should pay attention to the training, try to find a career field that's not too crowded, and take it one tour at a time. Keep learning advanced skills. Get your college degree, and think about getting a graduate degree in a field that interests you– or that will help you promote again.
Only 15% of U.S. military veterans serve for 20 years to earn a pension. Don't gut it out for that benefit. Stay on active duty as long as it's challenging & fulfilling, but when the fun stops then it's time to move to the Reserves or National Guard. Military families can reach financial independence on a high savings rate and don't need the pension or other benefits.
What's your work-life balance look like?
On active duty it was mostly work and very little life. During my sea-duty tours we were underway at least half of the time, with workdays (and watchstanding) of 16+ hours. Our time inport was usually 10-hour workdays with 24-hour duty every third day.
On shore duty I worked at a command with 70-hour workweeks. (I was also on call nights & weekends.) Two commands had "only" 40-hour workweeks. The shore-duty hours depended on what assignments were available and what you thought was necessary to earn a promotion.
I had no idea what civilian corporate life looked like until I retired from the military and started reading about careers…while enjoying my financial independence.
Our retirement work/life balance is awesome! There's very little stress, and I try to avoid deadlines or overscheduling. I check the surf forecast every morning and paddle out 2-3 times per week. We usually plan for one event of 2-3 hours during the day, like a home-improvement project or yardwork or errands.
I still occasionally suck at time management by scheduling several events on consecutive days, and then running out of free time for surprises or just for relaxing. I'm still learning to fence off every second or third day for unstructured personal time.
Do you have any sources of income besides your career? If so, can you list them, give us a feel for how much you earn with each, and offer some insight into how you developed them?
During our working years, our only income came from our careers and our stock-market investments. Our rental property did not have reliable positive cash flow.
In retirement, my pension is the majority of our income. Our equity funds pay a ~2% dividend and our rental property nets roughly $15K/year. My book royalties average about $800/year.
SAVE
What is your annual spending?
We spend $90K-$150K per year on ourselves. It depends on how much time we make for travel.
2019 was a hedonistic year with four months of international travel. 2020 was…not so much. We're looking forward to vaccines and more travel.
We also gift our daughter and son-in-law ($60K/year) and we donate to charity ($25K/year). That's in addition to our annual spending, and we're intentionally depleting our investments. We're aggressively passing along our wealth while we're still alive to enjoy sharing it.
What are the main categories (expenses) this spending breaks into?
Our non-discretionary spending is about $60K/year, which includes a mortgage payment of $34K/year. The mortgage balance is earning a higher return in the stock market so we're reluctant to pay it off.
Of 2019's $150K we spent over $45K on travel, including lodging & dining.
$34K went to the 30-year mortgage at 3.50%.
$17K went to home improvement, including driveway and roof repairs.
$11K went to maintenance & repairs on our rental property, and
$6200 went to groceries.
Another ~$11K went to entertainment, dining, and minor household expenses. I also added another stand-up paddleboard to my surfing gear.
During the last 40 years we've bought used cars and driven them into the ground. In 2019 we replaced our island beaters with two used Nissan Leafs. Their batteries have a range of 125 miles, and they're perfect for two retirees on a 30×40-mile island. We recharge them from our home's photovoltaic array. Our electric bill is still $25/month for the entire house and both Leafs, and now our transportation expenses have dropped to nearly zero.
Do you have a budget? If so, how do you implement it?
We budgeted all of our expenses from 1982 through 2014.
Back then we entered all the data onto a legal pad, and later into shareware, and by 1992 into Quicken. My spouse and I decided on our spending amounts and adjusted them if we felt that we were being too frugal. We'd talk about it for a few minutes with each monthly summary.
At the end of the year we'd set the same budget amounts for the new year, and we looked at the bigger picture to make sure we accounted for infrequent expenses or a wild vacation. As long as we enjoyed the frugal challenge, we avoided lifestyle expansion. We saved at least 80% of every pay raise, promotion, and bonus.
In 2015 we stopped tracking most of our expenses. We spent over five months of the year on slow travel, and back then the Quicken app for iOS was painful to use on an iPad. We'd been financially independent for well over a decade and our investments were nearly invulnerable to sequence-of-returns risk. More importantly, our cash flow was better than ever and our checking account balances were still going up.
Today we only use Quicken for rental-property expenses and large purchases. All of our spending is automatically tracked in Personal Capital, and we can dive into the details as necessary.
Writing this interview required nearly three hours of research in Personal Capital. That's the most time I've spent on our finances in several years.
We use another tip for working together on a budget: give each other an allowance.
We started at $50/month and gradually raised it to $200/month by retirement. Each adult's allowance is theirs to spend without details or judging. Nobody has to explain where it went. (In the budget it's listed as "allowance.") You can spend it on the first of the month, or keep rolling it over for months to save for a bigger goal.
The real purpose behind the adult allowance is to avoid one of you being pushed into the role of The Budget Police, and the other one feeling as though they're begging for money.
If one of you wants something really intensely and the other spouse doesn't share that interest, then it's probably going to have to come out of your allowance.
Of course if one spouse breaks something, then the other spouse is allowed to say, "That's comin' outta your allowance."
What percentage of your gross income do you save and how has that changed over time?
When I was commissioned in 1982 I was barely able to save up an emergency fund. Military pay is raised by a few percent each year, and I also saved more after my first promotion in 1984.
From then on we saved/invested almost all of our pay raises and ramped up to a 40% gross savings rate. It was occasionally higher (during sea-duty deployments) and lower (big family vacations) but we sustained an annual average of 40% for over 17 years.
What's your best tip for saving (accumulating) money?
Financial independence is based on a high savings rate. Raise your income, and control your spending.
Our second-best tip is to invest aggressively in passively-managed equity index funds with low expense ratios.
Our third tip: never pay retail. We've bought run-down houses at a discount and invested hours of sweat equity. We've bought used cars for nearly 40 years (and driven them into the ground). We've refurnished our entire house from Craigslist and Facebook Marketplace, and we buy most of our clothing at thrift stores or garage sales.
What's your best tip for spending less money?
We rigorously tracked our spending, and we gradually cut out the expenses that we felt were wasted. After a few years we were spending almost only on the things that we valued, and we were willing to work to afford them.
Our other tip is to learn do-it-yourself skills. You don't have to frame a room or tape drywall, but you can save by understanding basic maintenance for autos, appliances, toilets, and faucets. I really wish YouTube and Internet forums had been around in the 1980s.
What is your favorite thing to spend money on/your secret splurge?
During our active-duty years we spent generously on dining out and day trips. These usually happened in between weeks at sea or on free weekends.
In 1989 we bought a house and started spending more on DIY home improvement. We rehabbed a bathroom and the kitchen and landscaped the yard. This gradually led to a lifetime hobby of buying run-down homes for live-in sweat-equity DIY. We're on our third home now, and we're fully loaded with the work. Over the next few years we'll sell at least one of them.
In 1995, when we were both on active duty and parenting a toddler, we hired a weekly housecleaner. That changed our lives! We kept that expense until 2019, five years after our toddler graduated from college.
In 2015, with our daughter launched from the nest, my spouse and I ramped up our slow travel. We prefer to take a couple trips each year for a total of 4-5 months. We're going to continue that as long as we're mobile.
INVEST
What is your investment philosophy/plan?
We invest in a combination of equities and real estate. I'll break them out below.
Equities
We were dual-military earners from 1982-2002. With our reliable paychecks, in 1986 we became comfortable with investing in an asset allocation of 100% equities while keeping a small emergency fund.
We've run the gamut of options in that asset allocation. In the 1980s-90s we chased hot mutual funds, paid sales charges and high expense ratios, and traded whenever the markets seemed volatile.
I retired from active duty in 2002. In 2004 (after the Internet recession) we moved from mutual funds to equity index exchange-traded funds with lower expense ratios of 0.25%-0.39% per year. We put about 23% of our portfolio in Berkshire Hathaway "B" shares and another 23% each in a small-cap value ETF, a large-cap dividend ETF, and an international index ETF. We kept the rest in cash and rebalanced every 2-3 years.
In 2017, our Personal Capital account's "Retirement Fee Analyzer" helped us realize that those expense ratios were no longer competitive. We moved our asset allocation (in a tax-efficient manner) into Vanguard's total stock market index ETF. Our expense ratios dropped to 0.03%.
Real Estate
During the 1980s-2000s, the military's conventional wisdom was to buy a house at each duty station and then rent it out after you transferred— because real estate always goes up, right?
Of course that wasn't true back then, let alone today. We lost money on one house and made money on a second one (lucky short-term timing). When we were stationed in Hawaii we bought a home that we still own. We've landlorded it for over 20 years, and our capitalization rate is about 4%. It's also appreciated at about the rate of inflation.
Our real-estate experience (and the BiggerPockets website) has shown us that there are many better real estate investments on the Mainland.
We'll write more about our real estate in the "Future" section.
What has been your best investment?
People joke about it, but we're serious about marrying the right person and starting our family! Both of those inspired our financial responsibility.
People shouldn't marry or start families just to improve their finances, but our motivations for those goals also led us toward financial independence.
Financially, our best investment was our retirement accounts. We put as much as we could into the military's Thrift Savings Plan and our IRAs, and then (after retiring and moving to a lower income-tax bracket) gradually converted those accounts into Roth IRAs.
Our next-best investment has been buying houses with good floorplans in poor condition. We've profited many thousands of dollars from sweat equity in repairs and improvements. The houses themselves have been less rewarding than the stock market, but our DIY skills have saved us thousands of dollars that we've invested in the market.
What has been your worst investment?
That dubious distinction goes to our angel investments.
Starting in 2008, we allocated 10% of our asset allocation to 10 startups and an accelerator. (This was part of our asset allocation to small-cap value.) After 13 years we've had one partial exit (with more goodness on the way). We've had six total failures. Two other startups (and the accelerator) look good but won't resolve for at least another five years. One more is too close to call.
Angel investments are not liquid, but a realistic assessment of that part of our portfolio is a drop of 30%-60%. Our long-term performance in angel investing has been average annual losses of 3%-7%. This could spike to an average annual return of +15% if one of our startups has a big exit of 10x our investment.
This incredibly volatile track record is considered "normal" for beginner angel investors. I wanted to learn about it in my 40s (while I was at the hypothetical peak of my cognition) and to immunize myself against temptation in my 70s. Those goals have succeeded beyond our expectations.
I've decided that the due diligence (done properly) is too time-consuming. We're not making new angel investments, and we're letting the survivors finish their runs.
What's been your overall return?
From 1982-1986 our savings lagged inflation by 2%-3% per year. We built an emergency fund and began investing in equities.
During the years 1986-2002 our spreadsheet (of all of our investments) showed an average annual growth of 11%. (That's separate from our contributions.) The high growth rate was due mostly to an aggressive asset allocation of 100% equities, tilted toward small-cap value.
Since 2002 we've achieved roughly the S&P 500 benchmark, minus about 0.25%/year in expense ratios. Our large long-term asset allocation to equity investments has more than made up for our recent small allocation of angel investments.
How often do you monitor/review your portfolio?
Between 1982-2002 we monitored it every payday when we invested more money.
In 1996 I signed up for daily e-mails about the market's performance. I'd get a little jolt of endorphins whenever the markets were up, and of course I'd get another kind of jolt during bear markets. 20 years later, I realized that the information wasn't helping me make better decisions. On outstanding days I'd be mildly concerned that the markets seemed to be growing "too fast." Even worse, I'd be frustrated by bad market days.
I unsubscribed from market e-mails and stopped paying attention to the averages. I still see market commentary on social media, but now it hardly affects me.
A good asset allocation does not require perpetual vigilance.
These days I look at our portfolio maybe once a month to answer a reader's question. My spouse and I talk about our investments maybe 2-3 times per year.
NET WORTH
How did you accumulate your net worth?
The short answer: high savings rate and an aggressive asset allocation in equity indexes.
The high savings rate is a combination of frugality (with an enjoyable quality of life) and being able to tolerate the volatility of a high-equity asset allocation.
We were green before it was cool. Part of our lifestyle was the imperative of making things last through weeks at sea, although today we realize that's deprivation. Another part of green is buying used items when it makes sense (to keep things out of landfills) and having DIY skills to make them last even longer. It's also reassuring to know that our experiences gave us the mental endurance to get through tough times.
Frugality feels challenging & fulfilling. It's a sustainable life without personal deprivation. Deprivation has its short-term uses (like paying off credit-card debt) but frugality feels like winning.
We rarely encountered frugal fatigue. Our military occupations meant that we knew exactly where deprivation began and when we should add a little more to our entertainment budget. On the other hand, the activities we enjoy don't cost a lot of money.
Tolerating stock-market volatility is a different challenge. The key is consistently investing regardless of the short-term outlook. This forces you to invest during bear markets and recessions, knowing that the economy will eventually recover and businesses will grow again.
We were teenagers during the 1970s energy crisis, so we already understood inflation. During the 1980s-90s we went through several short bear markets and recessions, but we kept investing.
Our net worth certainly didn't come from high incomes. We both worked in military STEM fields, yet our individual annual incomes (in 2020 dollars) were consistently under $100K per year. Near the end of our careers our dual-income earnings peaked at a total of $200K/year.
Our net worth didn't come from brilliant investing, either. During the 1980s-90s we chased hot funds (and hot fund managers). We paid sales charges on top of high expense ratios. We traded ridiculously often and paid outrageous taxes on short-term capital gains. During the 17 years it took us to reach financial independence we probably reduced our annual returns by 2%/year, which meant we gave away 40% of our money.
Instead we saved as much as we could (frequently half of our dual-military income) and regularly invested in equity funds with every paycheck.
The Internet recession (and 9/11) happened a few months before I retired from active duty. It was painful to watch our net worth melt down, but we were more concerned about going to war. By 2004 we felt better about surviving the uncertainty while reducing our expense ratios. The Great Recession was another traumatic series of emotional shocks, but intellectually we knew enough to stay invested. (It was still hard to control our emotions.) We were also comfortable about cutting our spending if necessary.
By 2014 our net worth had reached new highs. Our daughter was launched from the nest and we'd adjusted our spending. In 2017 we reduced our expense ratios even more, and we invested in significant rehabs to our home and our rental property. In 2020, as the pandemic expanded we weren't even worried about our net worth. We knew we'd get through the financial changes as long as we stayed healthy.
If we were starting our careers today, we'd invest in total stock market index funds with low expense ratios. If we felt uncomfortable with a 90% asset allocation in equities then we'd also invest in real estate– either our own rental properties or a REIT. The Internet would help us with the research and we'd make much better choices.
What would you say is your greatest strength in the ESI wealth-building model (Earn, Save or Invest) and why would you say it's tops?
Our superpower has been saving.
When you can simultaneously raise your income and lower your expenses, you're reaching a smaller FI goal (assets of 25x annual expenses) with faster progress.
We have plenty of friends (in their 50s and 60s) who have high incomes and are still working. They also have high expenses, low savings, and a low net worth.
What road bumps did you face along the way to becoming a millionaire and how did you handle them?
The biggest road bumps were our ignorance and our careers.
Even after the Cold War and Desert Storm, when peacetime had broken out all over, we were expected to work ridiculously long hours and sacrifice our quality of life for the mission. That was acceptable (or at least endurable) when we were a dual-income couple with no kids.
When we started our family, our priorities spun around and we wanted to spend more time with our daughter. That was incompatible with the demands of both of our military careers.
Our work was no longer challenging or fulfilling, but we feared the unknowns of leaving active duty. We hadn't made the time to learn about careers in the Reserves or National Guard, and we were afraid to give up our steady income. We had no confidence in finding civilian careers, either.
Instead of learning more about our options, I defaulted to gutting it out to 20 years for my active-duty pension. I paid the price in stress as well as my physical & mental health.
If at least one of us had gone to the Reserves when we started our family, then we would have had a much better quality of life. We might have worked for an extra year or two to reach FI, but I suspect that we would have eventually earned much higher salaries and reached FI at about the same time.
What are you currently doing to maintain/grow your net worth?
We're actually trying to give away some of it. That's a combination of gifting and philanthropy.
At age 60, we're entering the "retirement spending smile" stage of our lives. We have all the possessions we need, and we've dialed in our spending for the things we enjoy. Our inflation-adjusted non-discretionary expenses have actually declined a little over my last 18 years of retirement.
We've boosted our entertainment expenses whenever we want, but they're usually for extended travel. At home we spend very little on lifestyle.
Meanwhile our equity index funds are still compounding faster than we're spending them. Our military pensions (and eventually Social Security) give us the stable inflation-adjusted annuity income to tolerate the volatility of high-equity investments.
Do you have a target net worth you are trying to attain?
No, I hope we've peaked. We already have way more than enough money for the rest of our lives, and we're not trying to set new personal records.
Our spending can fit within our inflation-adjusted military pensions and Social Security. We could thrive with just our home (still mortgaged) and no investments.
This epiphany made a big difference in our estate planning, which I'll discuss more in the inheritance section.
How old were you when you made your first million and have you had any significant behavior shifts since then?
I had to look it up. I was 36 years old when it happened in mid-1997.
Back then we were finishing a Navy tour in San Diego and moving back to Oahu. We were both learning our new Hawaii Navy jobs and catching up on long-overdue home repairs (like a new roof). Our daughter was starting kindergarten and learning how to ride her bicycle.
Life was a little busy around that financial milestone. I'm sure it was a big deal at the time (24 years ago!), and of course $1M was worth over 60% more back then! However only four years later the Internet Recession and 9/11 took us back down below $1M.
Our biggest behavior shift has been our attitude, and that took a long time.
As we approached financial independence, we still had our attitude of scarcity. We knew we had to make our investments last for the rest of our lives, and we were a little white-knuckled on the purse strings.
When we reached $2M in net worth, I remember looking at the stock market's incredibly high valuations and thinking: "This is nuts." It was October 2007. The Great Recession started a couple months later, and we didn't see $2M again for nearly four years.
By 2015, as our daughter launched her Navy career and we became empty-nester parents, we finally made the shift to an attitude of abundance. Our investments were growing faster than our spending and our budgets had been on track for decades.
We thoroughly enjoyed three months traveling around Spain, where my spouse had been stationed in the 1980s, and we abruptly realized how good our lives had become.
We paid more attention to philanthropy and started thinking about new levels of estate planning. Coincidentally our net worth crossed over $3M and kept rising.
What money mistakes have you made along the way that others can learn from?
We'd change two things, which fortunately are a lot easier to accomplish today.
First, we'd stick to passively-managed total market index funds with low expense ratios. (Readers might be picking up on a theme here.) There are plenty of asset allocations to choose from, and index funds are fantastic building blocks.
If I was picking stocks or investing in alternative assets then I'd limit it to 10% of our overall asset allocation. That's big enough to move the needle (and let it run) if we turn out to be brilliant investors, and it's also small enough to minimize the financial damage if we're…not.
Second, we'd switch our careers as soon as they were no longer challenging and fulfilling. Instead of gutting it out in misery at the same work and a poor quality of life, we'd change to a lower-stress option. Our jobs would probably pay less, but we'd have a higher quality of life.
Today we find it easy to criticize our poor decisions back then, but we were overwhelmed by fear and ignorance. We can see our potential in retrospect, but back then we were buried in work and parenting and had no mental bandwidth or self-confidence to make the changes.
Today the Web has plenty of resources to help with career changes. We'd learn more and network to new jobs a lot faster (and with a lot less stress) than the 1990s.
What advice do you have for ESI Money readers on how to become wealthy?
Track your expenses for a few months.
Review your spending, and start cutting out whatever you think was wasted. You'll end up aligning your spending with your values, and you'll be willing to work for the extra years to enjoy your lifestyle.
Reach as high a savings rate as you can while still enjoying a challenging & fulfilling life. If you hit deprivation then back off the savings rate a little.
Invest in an aggressive asset allocation– at least 70% in passively-managed total stock market index funds. If that's scary then add investment rental properties or REITs.
FUTURE
What are your plans for the future regarding lifestyle?
We're traveling as much as we can. We favor slow-travel itineraries of 2-3 months where we live local in an area and explore the sights & neighborhoods.
Maybe we'll cut back in 20-30 years if we're getting creaky or in declining health, or maybe we'll want to spend more time with the grandkids. And great-grandkids.
Ironically our extended travel hasn't dramatically expanded our expenses. The things we love doing in a neighborhood don't cost much, and we're much better at travel hacking.
We've ramped up our gifting to our daughter, son-in-law, and granddaughter. We're giving them some of their inheritance now while we're all still around to discuss it (and enjoy it) together. See the next question for more details.
We've ramped up our philanthropy. (I already donate all of my reading & speaking revenue to military-friendly charities.) After a lot of reading and discussion, we're giving away 1% of our net worth every year. We prefer to give locally to military-friendly charities and the food bank.
What are your retirement plans?
In mid-2020 we unexpectedly bought a third house. We're figuring out how to gift it to our daughter and son-in-law.
It's less than a half-mile up the street from us, and in the same school district that our daughter attended. It's one of the best houses in our neighborhood, and they only come on the market every 2-3 years. Our daughter and son-in-law want to raise our granddaughter in Hawaii, and this is a great place to start.
When it came on the market we knew it'd sell very quickly. We toured it on Day #3 and put in an offer the next morning. We would have loved to arrange a 1031 exchange or a mortgage, but the sellers were in a hurry and there were a lot of buyers. We won the bidding war with cash, and we liquidated $1.2M of a $2.2M investment portfolio.
Now we're maintaining three houses by ourselves (with occasional contractors). It's more exercise than I really want, but I'm happy to help our families build a great life. Over the next couple years we'd like to simply turn over the property to our daughter and son-in-law. We're working with our estate-planning lawyer to do that the right way.
We've been landlords for 24 of the last 27 years, and the novelty has worn thin. In the next few years we're going to stop managing our rental property. One possibility would be hiring our daughter and son-in-law to manage it. If that turns out to be less glamorous than they expected then we could sell it. We could also gift it to them, and they can sell it in their lower income-tax bracket.
Ideally by 2025 we'd reduce our net worth to $2M with our home, our investments, our military pensions, and Social Security. (That feels like a lifetime away from our first experience with a $2M net worth.) It'd still be more than enough for the rest of our lives, and we can help our progeny decide what they want to do with the assets that we pass to them.
We can also lean into more spending. We could hire a new housecleaner and a yard service, and spend more money on first-class airfare.
We have other life goals, too. When I approached retirement in 2002, I got a lot of pushback from relatives and co-workers. The not-funny joke was "Whaddya gonna do, surf all day?" We thought about it, and on the day I retired we took family surfing lessons.
My daughter and I were hooked. She was nine years old and I was 41. When she was 18 years old I made a casual comment about her surfing for half of her life, and she asked me whether I'd do that too.
I'll reach that goal in 2042. Maybe I'll even have the same longboard.
We've come a long way, and life is still very good.
Are there any issues in retirement that concern you? If so, how are you planning to address them?
We've been retired for over 18 years, and we'd like to keep going for at least another 40!
My spouse jokes that she wants to collect as much in pension deposits as she did in paychecks. For bonus points we're adjusting the totals for inflation.
My angel investments are a minor annoyance, not a concern, but it's taking longer than I'd like to wrap them up and finish this chapter of my life. I made the first one 12 years ago, and it may be another five years before our later startup investments either reach an exit or the end of their runway.
My family has a history of dementia and Alzheimer's Disease. I'm boosting my health with diet & exercise for as long as I can. If genetics overcomes my lifestyle then my military pension (and Social Security) should cover almost all of my long-term care expenses.
Our third house will be a great place for our granddaughter to grow up, and we're looking forward to those years together. The house also has an attached 1BR/1BA apartment in the back. It'll be a fantastic playroom for kids, of course, but it's also very convenient for us grandparents to age in place. I'll have plenty of yardwork to keep me busy, too.
MISCELLANEOUS
How did you learn about finances and at what age did it "click"?
I finally got serious about budgeting during my sophomore year of college. I'd burned through my savings as a freshman, and I got tired of perpetually running out of money.
After college I kept saving, but I still didn't understand investing. That finally clicked at the age of 26 when my spouse and I married and consolidated our finances. She taught me about equity mutual funds and dollar-cost averaging. I started learning about asset allocation and kept reading.
In the 1980s our investing knowledge came from magazines and library books. Today it comes from the Web (especially documentaries and other videos), financial conferences, podcasts, and eBooks.
Who inspired you to excel in life? Who are your heroes?
I've struggled with this all of my life. Every potential epic hero seemed to fall prey to their tragic flaw. It's also partly my fault: I had good mentors in my teens and 20s, and I was too busy with my own issues to pay attention to them.
My father gets the credit for being the first person to suggest that I could retire early. I'd assumed that I would jump into a bridge career after the military, but I hadn't found anything that interested me. We had just started our family and I wanted to spend more time watching our daughter grow up.
My father visited us that month, and one day I was griping to him about my inability to find an interesting career. He asked "You've been in the Navy for a long time. Have you managed to save any of that money?" Well, yes, Dad, yes we have. "If you have enough money, then why would you want to work for more?"
It was a blinding flash of the obvious, and I ran with it.
I'm impressed with a few retired admirals who've been role models in ethics and teambuilding. Admiral William Lawrence stands out, both for his years as a prisoner of war in Vietnam and his subsequent re-integration with society.
I've worked with two other officers who mentored me with great coaching at difficult times of my life. Over the years, though, we've lost touch.
I've worked for two more officers who were horrible role models. I've excelled simply by avoiding their life choices.
Do you have any favorite money books you like/recommend? If so, can you share with us your top three and why you like them?
#1. The top of my list is the classic "Your Money Or Your Life."
It came out just after we'd started our family, while I was sleep-deprived with midwatch bottle feedings and diaper changes. The book made a big impact with its powerful image of trading my remaining life energy for money. That's when we first realized that we could pursue financial independence during our military careers.
#2. Honorable mention goes to JL Collins' "The Simple Path To Wealth."
We've tried all of the other types of investing, but this one seems to be the most sustainable.
#3: I'm biased, but I thoroughly enjoy "Raising Your Money-Savvy Family For Next Generation Financial Independence
."
The practical tips & tactics worked with our daughter, and she and her spouse have reached their own FI on their high savings rate. I'm pretty sure they'll apply the same tactics on our granddaughter.
Do you give to charity? Why or why not? If you do, what percent of time/money do you give?
We give! We've fumbled around over the last 18 years of retirement, and we'll continue to explore our strategy.
Instead of volunteering with an organization, I write about military personal finance and I coach military families. I enjoy doing this on my own time without being forced into a schedule or deadlines. For the last 20 years I've spent a couple hours every day at simply answering questions or writing about personal finance.
I've also published two books (one as a co-author) and I'm working on the third. I donate all of my writing and speaking revenue to military-friendly charities.
During the last decade we've given 1% of our net worth per year to local charities like the food bank. We plan to continue that.
Do you plan to leave an inheritance for your heirs (how do you plan to distribute your wealth at your death)? What are your reasons behind this plan?
We'll probably leave our family a small inheritance, but we're gifting them now. (They're already on the cusp of their FI due to their very high savings rate.) My spouse and I could live into our 90s, and it's no help for our daughter and son-in-law to inherit in their 60s.
Gifting them now helps them get much more comfortable at managing larger sums of money while we're all still around to talk about it. They also might end up managing our money for us during our final years, especially if we're disabled with dementia or other cognitive issues. I was a financial caregiver for my father, and it was very stressful figuring out everything without his help. I don't want that to be an unpleasant task for our family.
Our estate plan is relatively simple. Most of our assets are Transfer On Death or Payable On Death. Our real estate is in a revocable living trust.
Our disability plan is more complicated. We want to make it easy for our daughter to help manage our money, and we don't want to add gatekeepers or bureaucracy to her caregiver stress.
She has durable powers of attorney over our investment accounts (two Roth IRAs and a joint taxable account). She's our co-trustee in our revocable living trust, which makes it much easier for her to landlord or sell our property as necessary. She's also a joint owner of our checking accounts. That offers convenience for all of us, admittedly with a possible litigation risk on a small sums we keep in them.
Our disability plan depends on her fiduciary behavior, but if she pillaged our assets then we'd rebuild from our military pension income (and Social Security). The benefits of our plan far outweigh the risks, and she's much happier knowing that she has the authority to step up if the time comes. I'm relieved that she'll have less caregiver stress, too, and she won't have to go through all the issues that I had to figure out with my father's finances.